This post is sponsored by BIC and DonorsChoose.org through The Motherhood. All opinions are my own.
School started this week and I have to give it to the teachers. They give their kids their all. Throughout the school year I do what I can to help out, volunteer, and donate to various classrooms. Today I am sharing this simple first day of school gift idea & how you can easily participate in an amazing BIC and DonorsChoose.org partnership.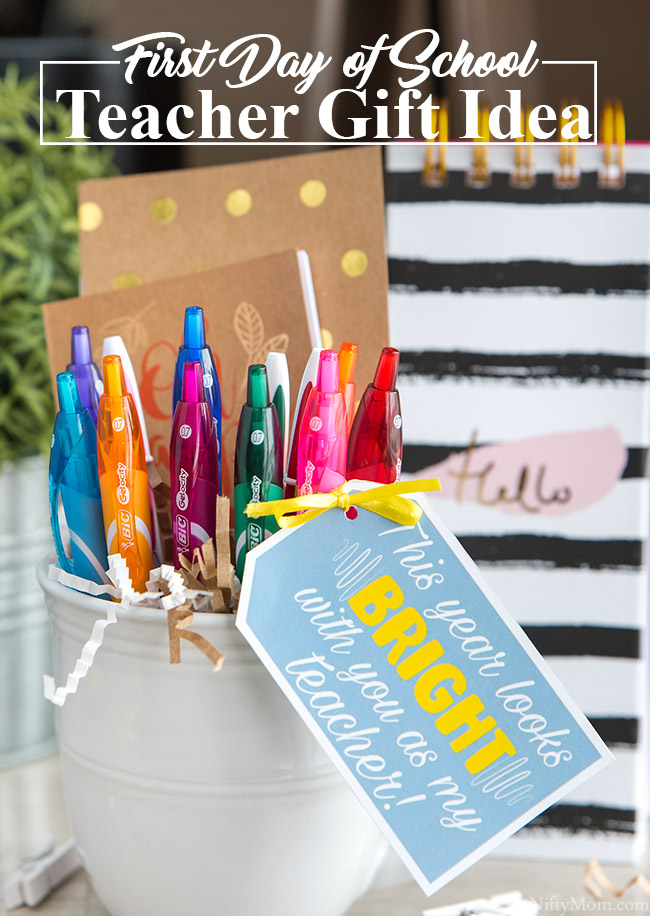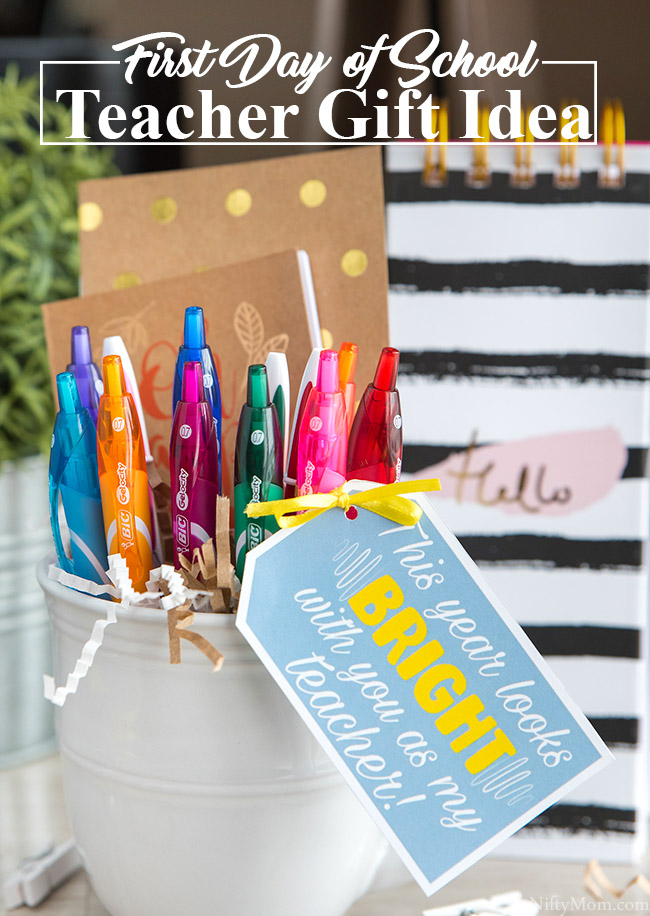 We have been really lucky so far with all the kids' teachers. Each have gone above and beyond for my boys and have far exceeded my expectations. I feel this year will be the same. I know each of their teachers go out of their way to make their classrooms successful, as do most teachers.
There are often classrooms that have very limited resources and could use donations to make them more successful. That's where DonorsChoose.org comes in. They make it easy for anyone to help a classroom in need. Public school teachers from every corner in America create classroom project requests and you can give back to any project that inspires you.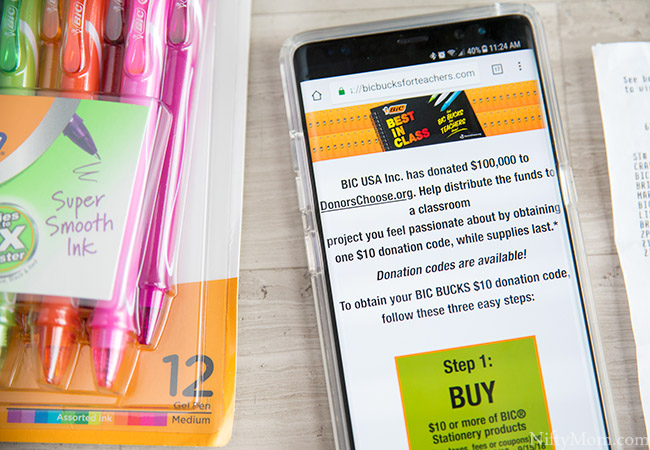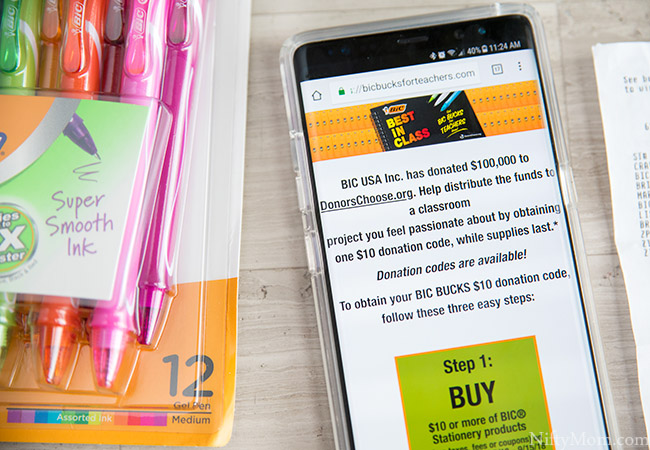 As part of its BIC Bucks for Teachers program, BIC USA Inc. is donating $100,000 to DonorsChoose.org. How amazing is that? And even better, you can be apart of it!
Through September 15, by purchasing $10 or more in BIC stationery products, you can apply to receive a $10 BIC Bucks donation code to distribute to a DonorsChoose.org classroom project you feel passionate about this back- to-school season, while supplies last. For code availability and details, go to BICBucksforTeachers.com.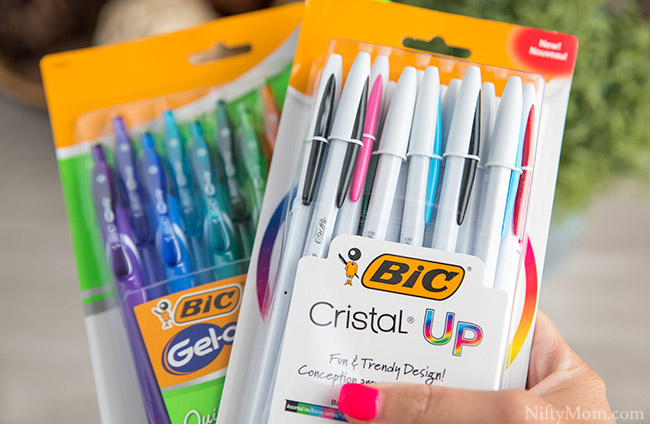 Participating and giving to these classrooms in need is quick and easy with these 3 simple steps:
First, buy $10 or more of BIC® stationery products (before taxes or coupons) at any major retailer.
Then snap a photo of your receipt and submit it on BICBucksforTeachers.com to apply for a $10 BIC Bucks donation code, while supplies last.
Last, but not least, once you receive your code via email, use that DonorsChoose.org donation code to contribute to your classroom project of choice on DonorsChoose.org/bicbucksforteachers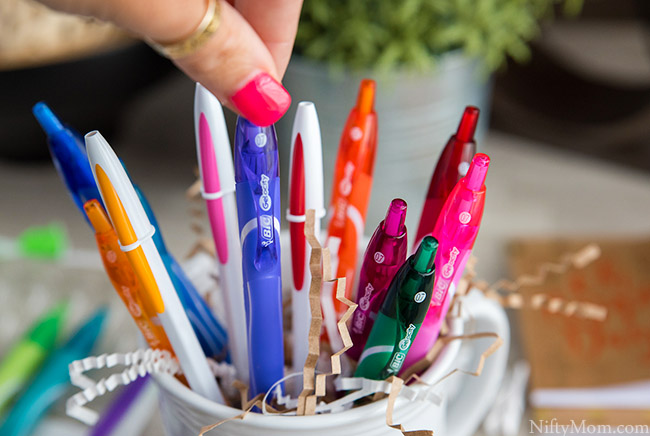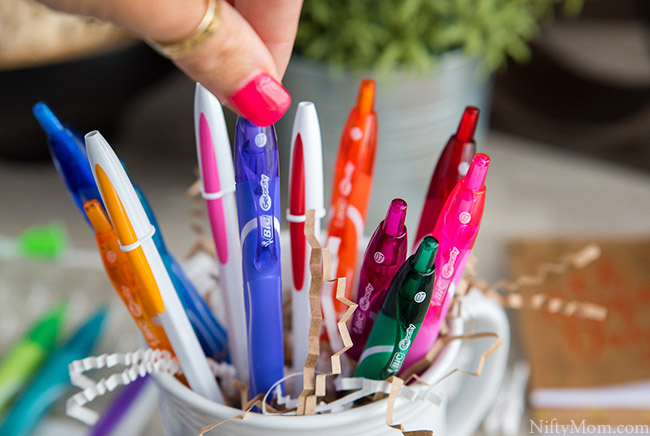 When I was purchasing school supplies this month, I grabbed a numerous packages of colored pens. They are the perfect thing to add to a little gift for the teachers on the first day of school. Those packages of BIC® stationery products allowed me to help our teachers and participate in the BIC Bucks for Teachers program; Win-Win.
First Day of School Teacher Gift Idea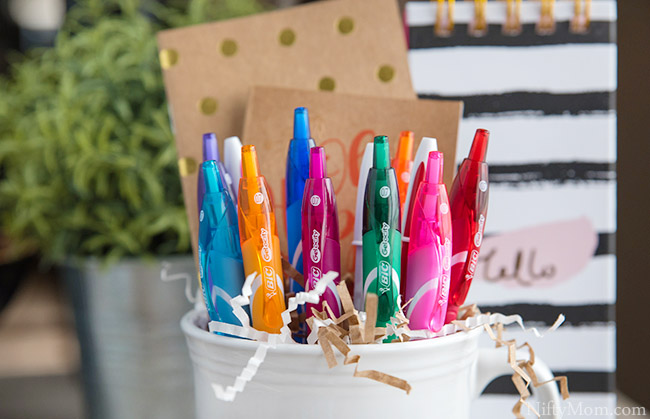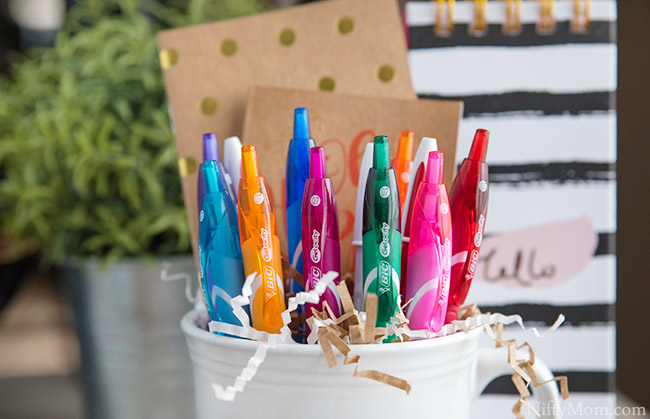 NOTE: I purchased the large quantity packs of BIC® pens, so I could make numerous gifts.
For this teacher gift idea you need:
Coffee mug
Variety of BIC® products
Small notebooks and/or list pads
Crinkle filler paper
This gift tag (I created), printed and cut out
Gift card, if desired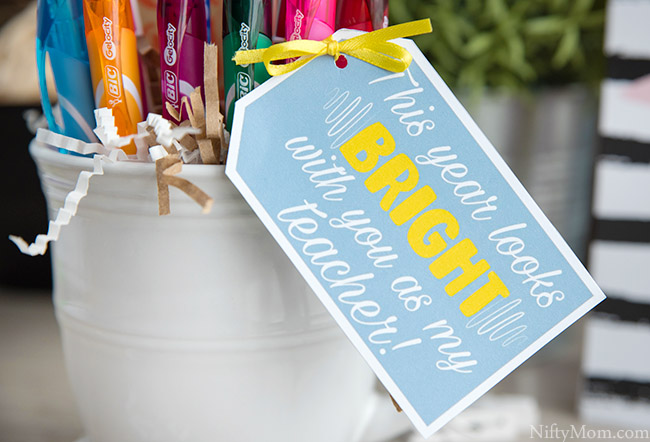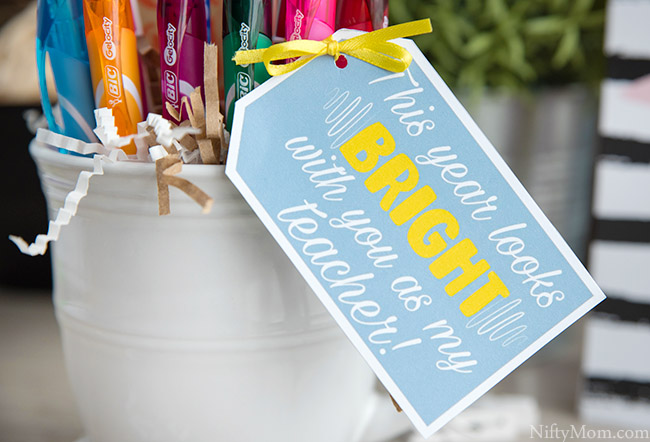 Add everything to the mug and tie a gift tag on one of the pens. It's that easy! A simple gift is a nice gesture that can go along way.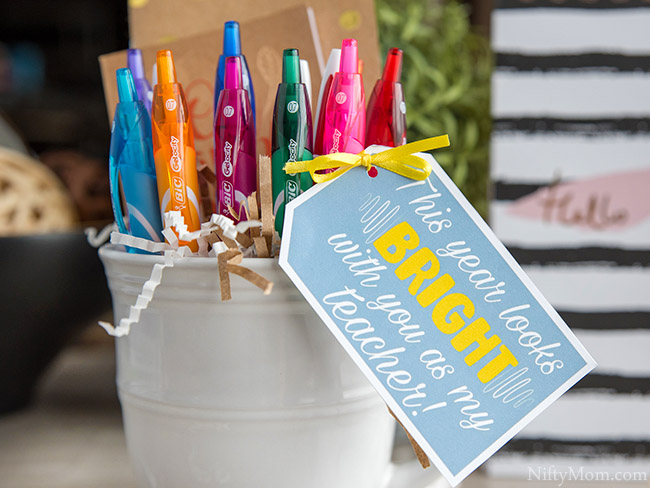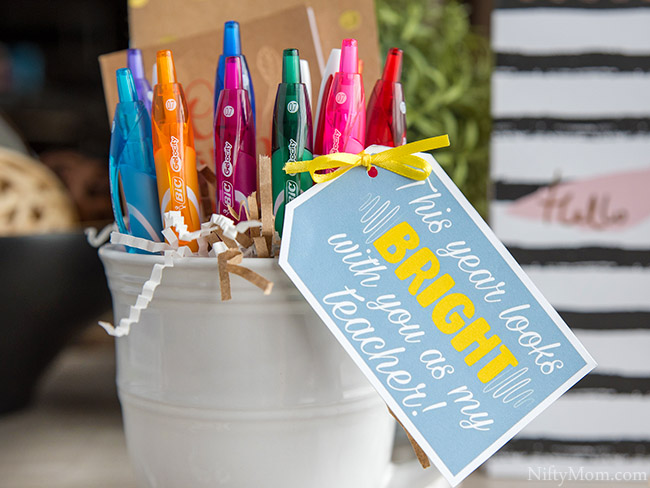 For more information on how to participate in the BIC Bucks for Teachers program, visit BICBucksforTeachers.com.