This juice pouch recycling post has been compensated by Collective Bias, Inc. and The Coca-Cola Company. All opinions are mine alone. #HonestKidsRecycle #CollectiveBias
I strive to teach my kids to do good and do their part to help the planet. The best way to do this is by leading by example and guiding them through various ways to help out. I even made some recycle bins we can take to the school to take our efforts further.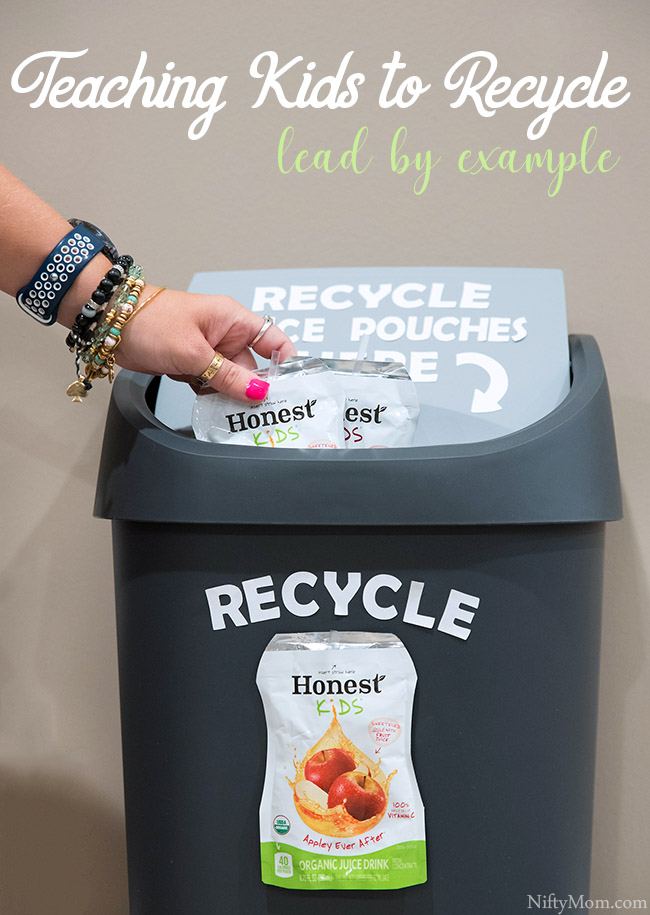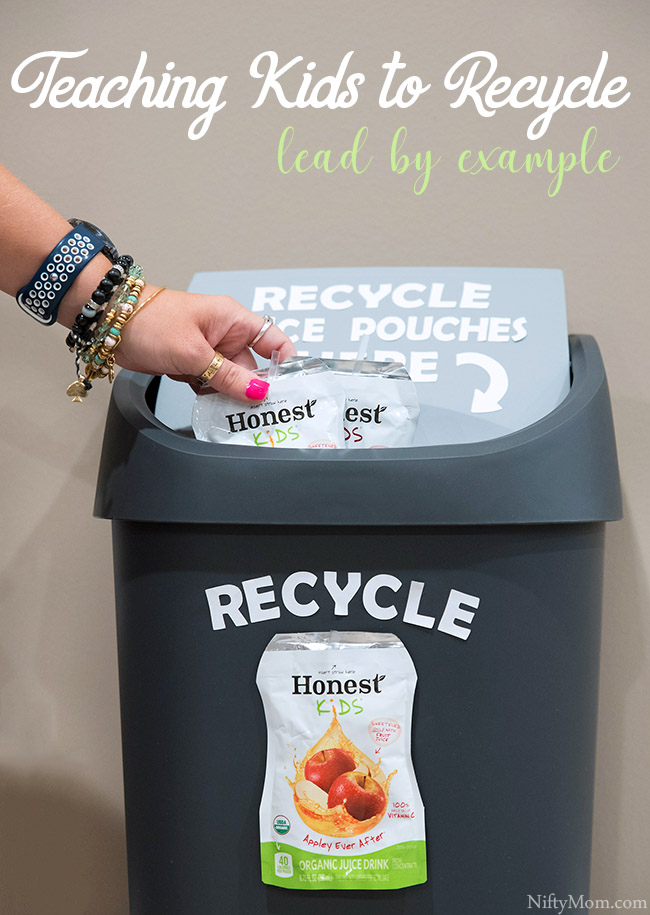 As my kids get older, I want them to have a better understanding of doing their part, giving back to the community, and ecological responsibility. We volunteer, donate, and recycle in a regular basis.
Our main kitchen trash bin is divided into two seperate bins; one for items that can be recycled. We purchased that bin when the kids were younger and it didn't take long for them to understand what should be recycled. They quickly got into the habit of recycling.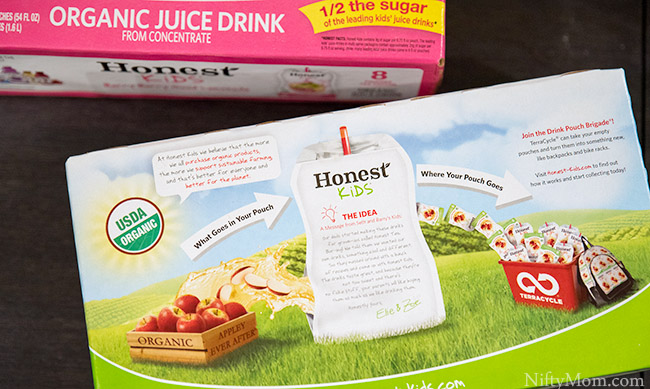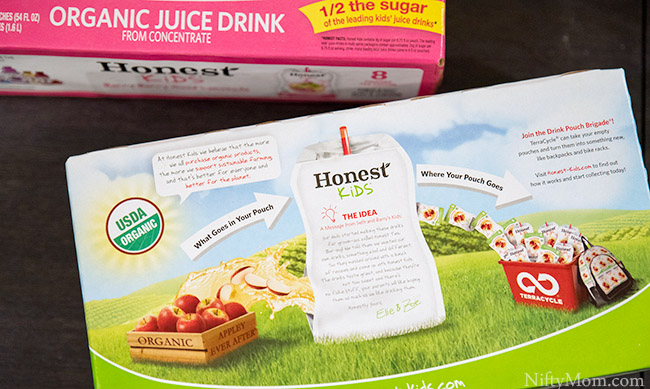 Over the summer, one of the boys noticed some messaging on the back of a Honest Kids® Organic Juice, Appley Ever After® packaging. They thought it was pretty neat that TerraCycle® can use the empty juice pouches to make cool things like backpacks and bike racks.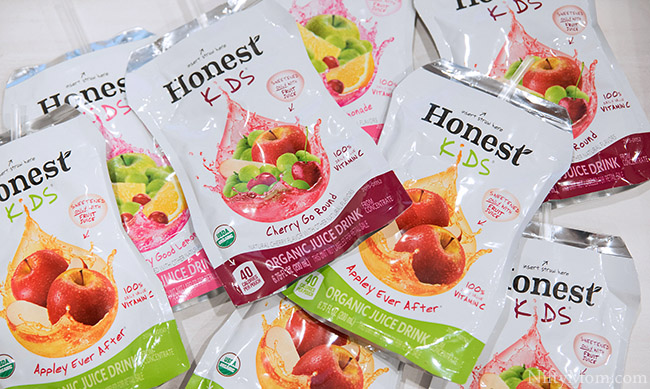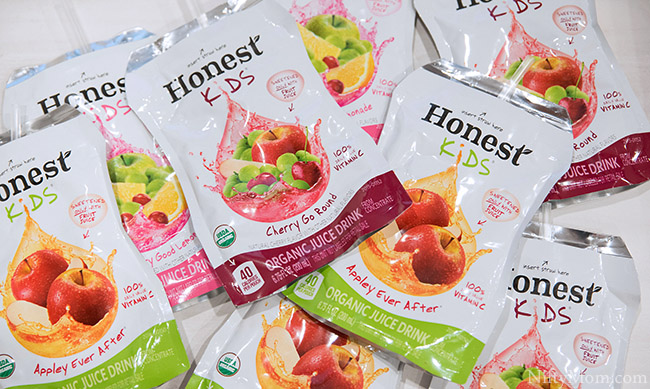 We talked about how Honest Kids® is a good brand, doing good things for good people. And our planet. It takes very little effort to be apart of that good.
With school started in two weeks, we talked about ways to expand our recycling efforts and how we could make it easy for kids at school or other places to do their part. One way discussed was by putting designated containers in cafeterias and classrooms. Monthly, or once they are full, we can empty and send the collected pouches in.
 Hover the photo above to click through & shop Honest Kids® juice products at Walmart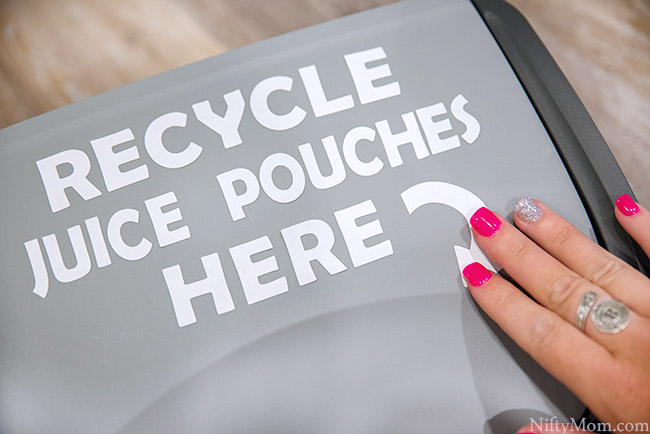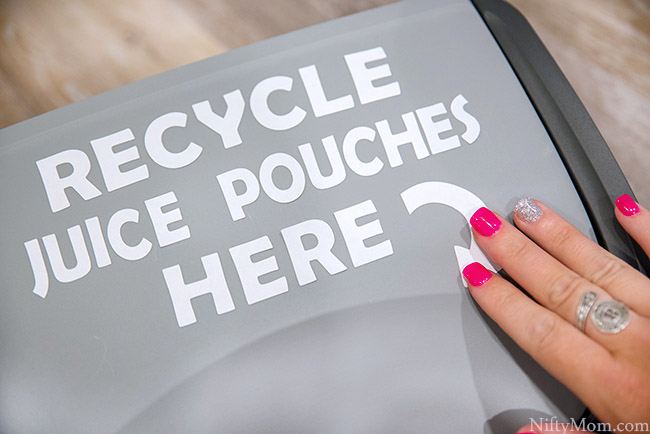 To make a container, I used a small waste can with a pivot lid.
On the lid, I added letter stickers to read 'RECYCLE JUICE POUCHES HERE'.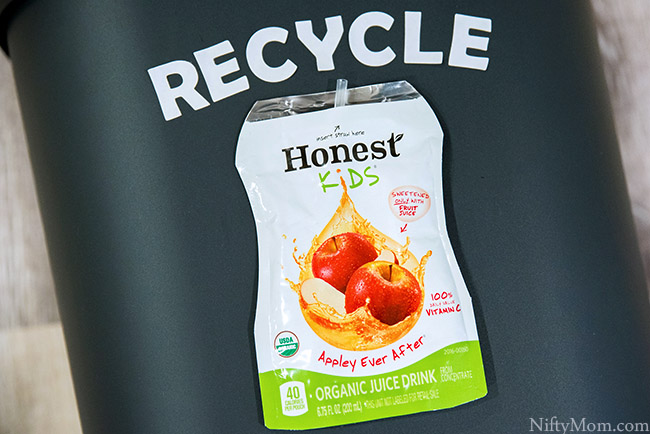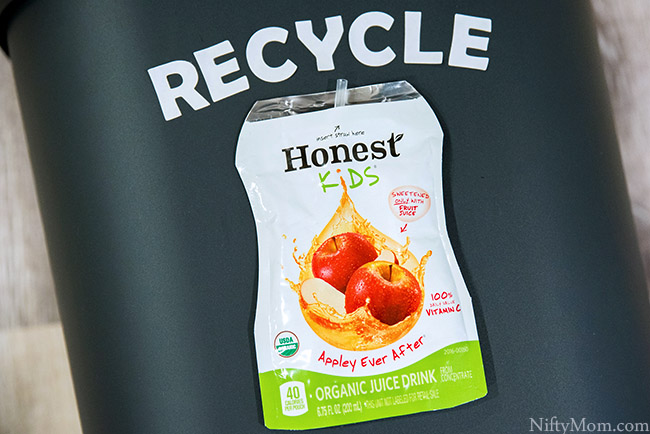 Oh the front of each trash bin, I just put 'RECYCLE' and attached an empty juice pouch.
The bin can be placed in the kitchen, classrooms, school cafeterias, daycare centers, recreation centers, etc (with approval from the proper authorities).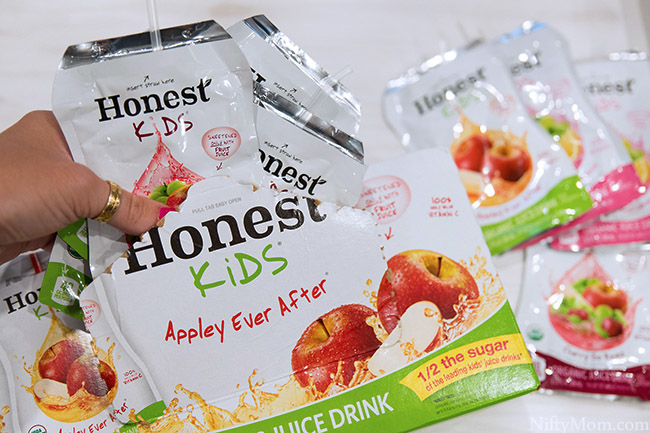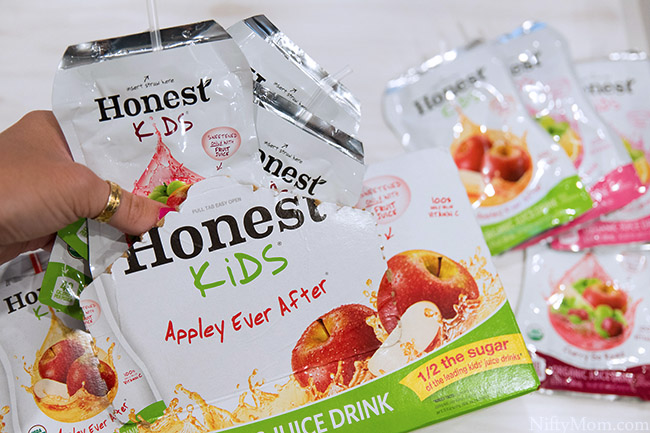 You don't have to collect on a large scale though.
Honest Kids® and Walmart have teamed up to create a recycling program that makes it incredibly simple to send in those empty juice pouches!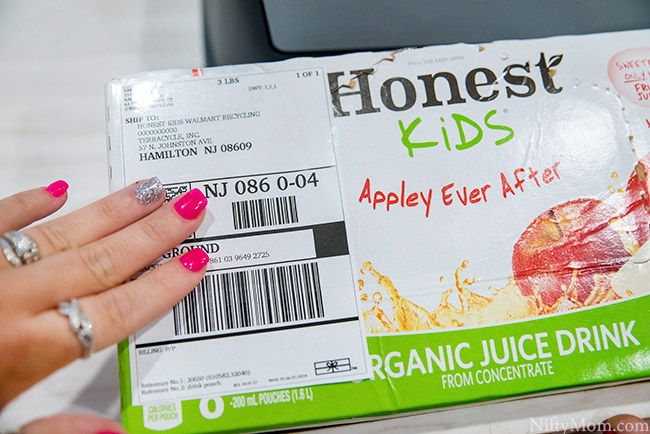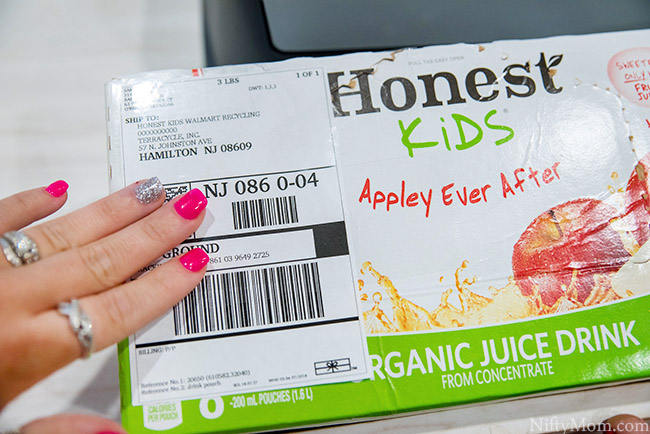 Place empty juice pouches in an empty Honest Kids® box or other eco-friendly envelope, box or container.
Visit honesttea.com/recycle to generate a prepaid shipping label (that's right, it's free!).
Attach the label to the box or container and seal.
Drop the box off at an UPS location.
This program not only helps the planet, it creates positive behavior with lasting positive effects by getting everyone of all ages into a recycling routine.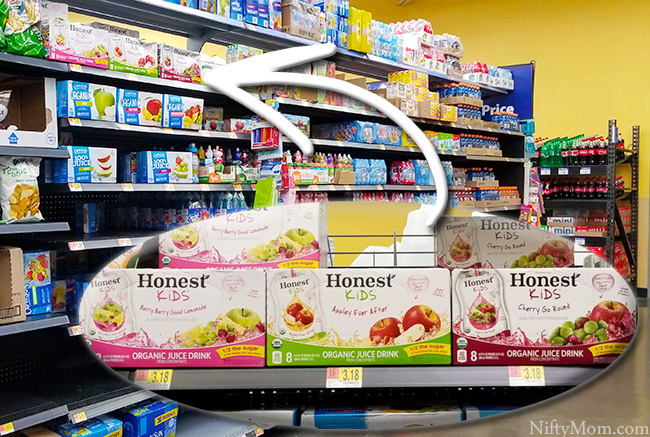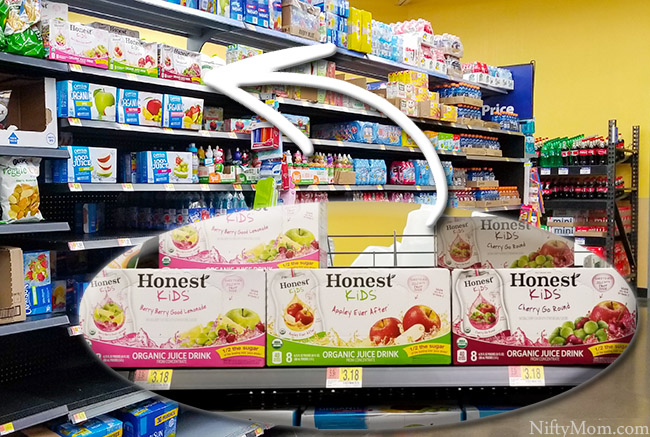 Feel good about stocking up on Honest Kids® juice pouches and multipacks at Walmart, just in time for back-to-school.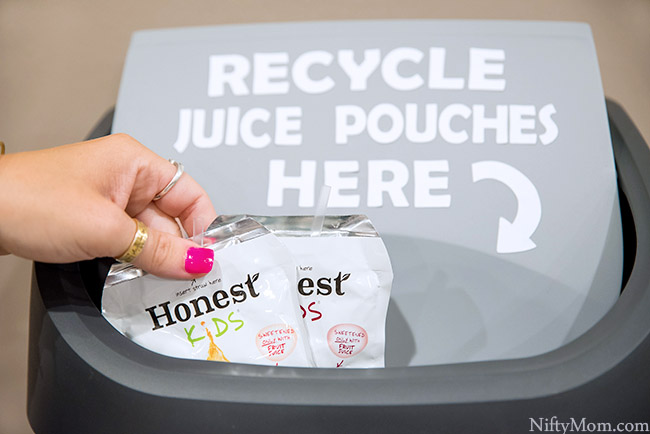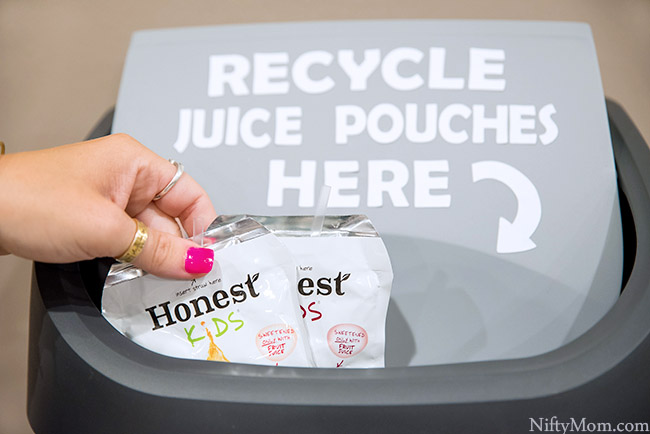 How do you teach your kids to do good?