These daily messy moments and easy clean up solutions are sponsored by Acorn Influence and SC Johnson. All opinions are my own. #SCJMessyMoments 
Life with three kids can be messy. I am at a point where I would be very suspicious if there wasn't at least a handful of messes in any given day. No matter how often I clean up, there is always a new mess waiting to be discovered.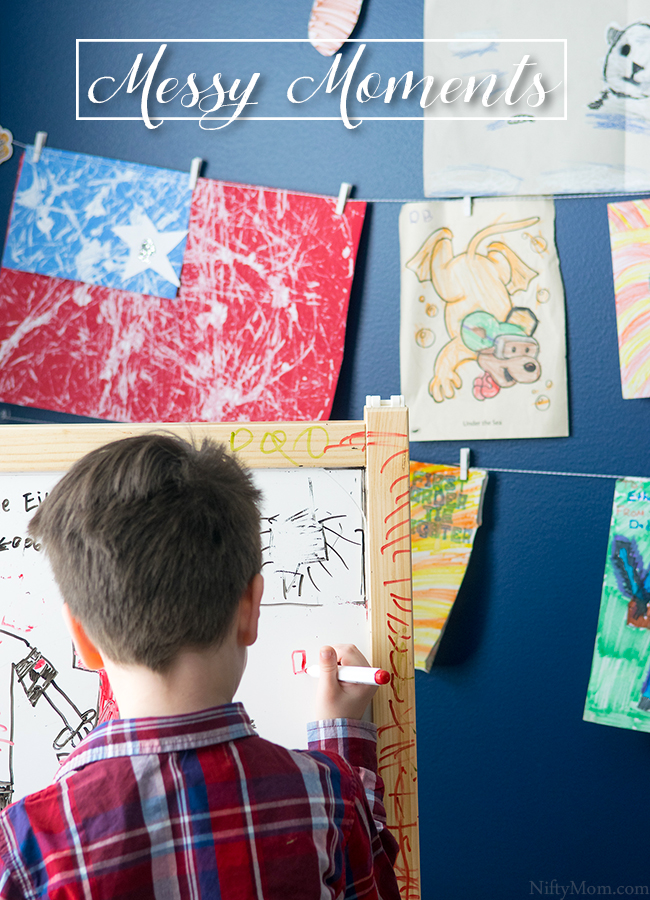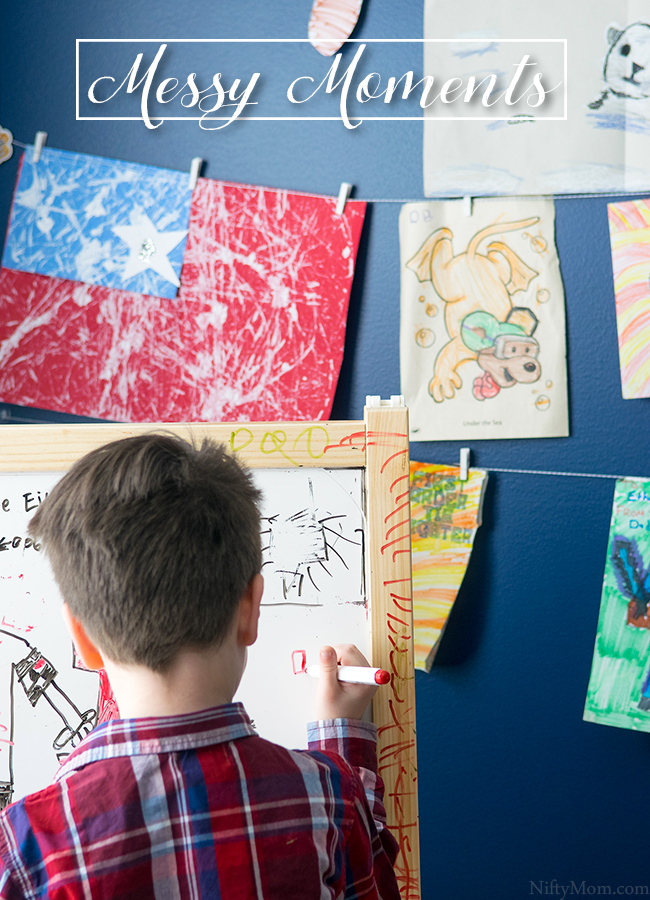 Keeping anything spotless these days is a huge feat. No matter how hard I try, I am convinced spotless isn't even in my near future. I am not just talking about clutter around the house, I am fully aware that will not go away. I am talking about all the daily fingerprints, dirt/sand tracks and spills.
My boys are often in creative mode, which means pulling out paint and markers numerous times a day. Up until last year, I only kept the art supplies in the kids' closets out of reach. We would still get them down daily, but it was always very supervised to limit random drawings on walls and places other than paper.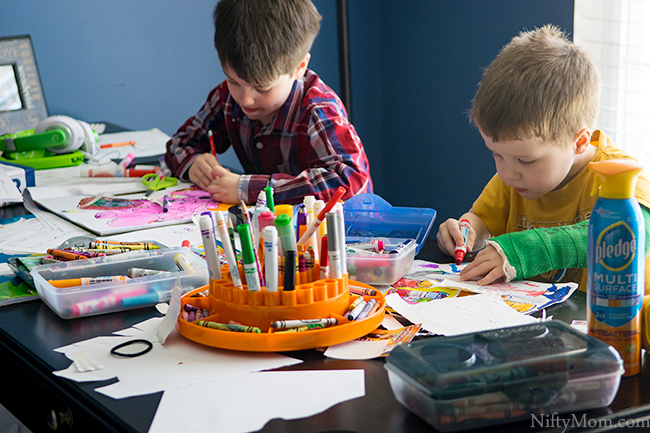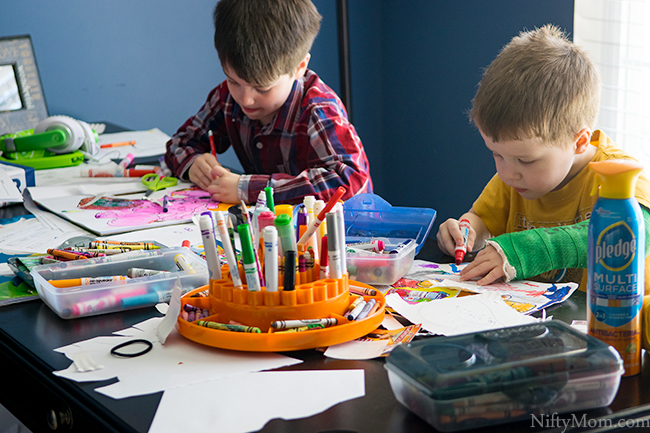 These days the kids each have an art box readily accessible plus markers and dry erase boards in each of their rooms. Countless times throughout the day they are drawing and within minutes a whole desk is covered in art supplies. With markers being their favorite thing to use, with each use leaves marker spots on the desk or counter.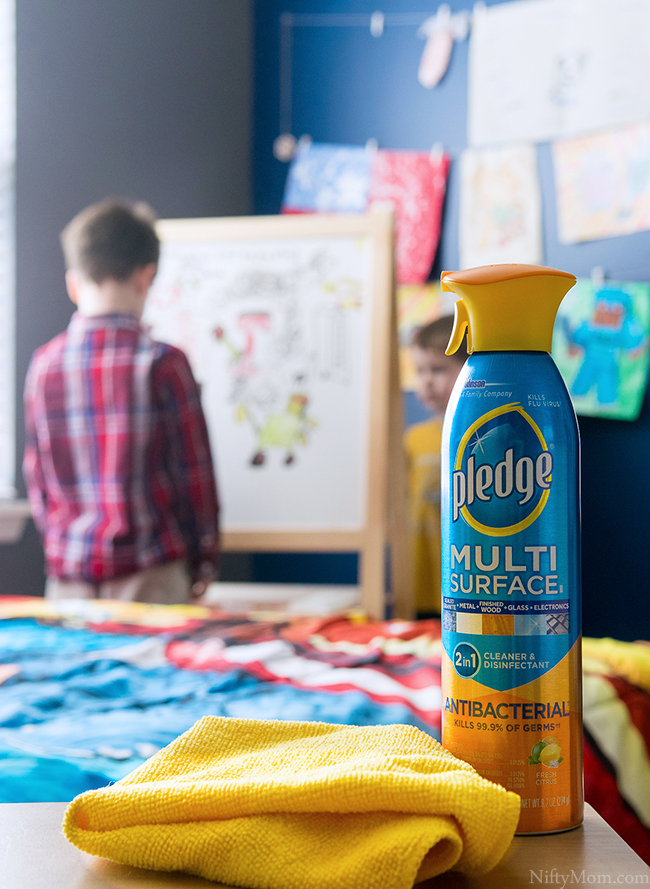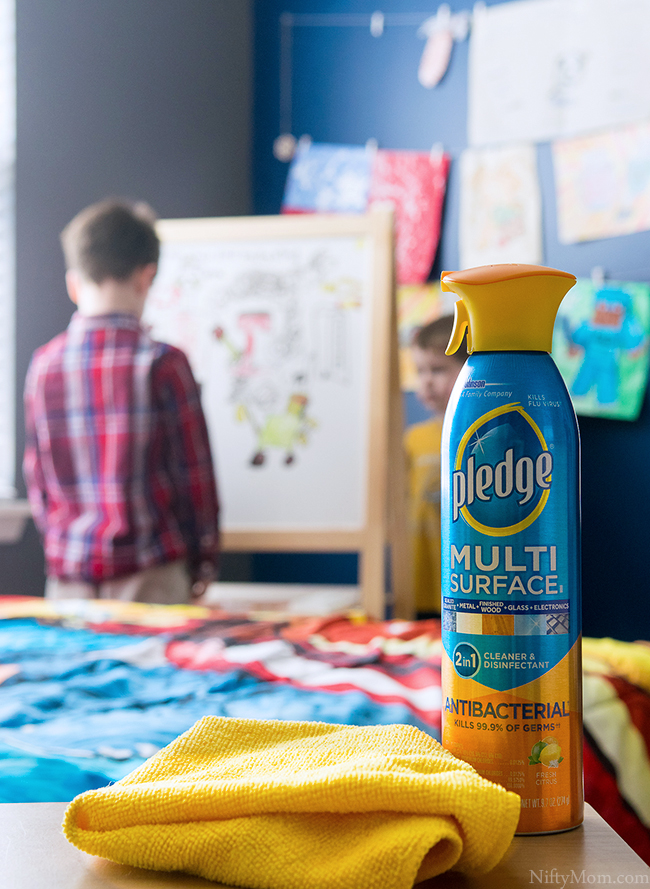 I have countless cleaning products under the sink and in closets upstairs and downstairs. Most are designed for specific surfaces.
However, to make clean-up quicker and easier, a multi surface cleaner is ideal. I keep Pledge® Multi Surface Antibacterial cleaner right in front of the cabinet.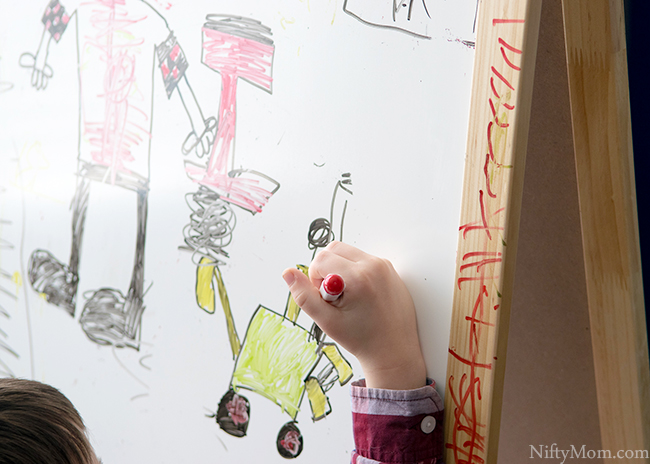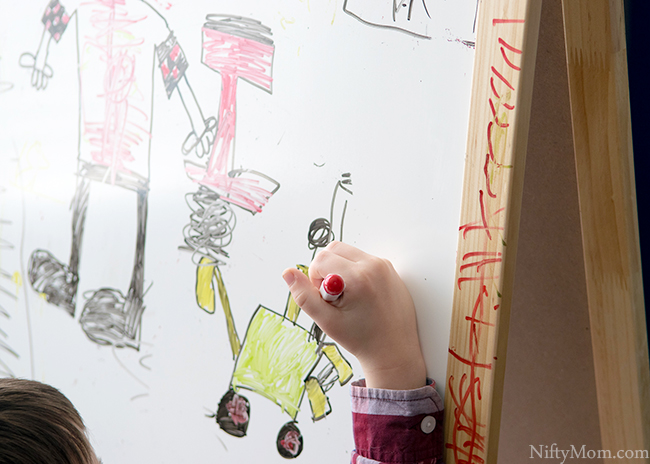 The multi surface household cleaner is specifically designed to clean, dust and disinfect, while leaving the finish alone. I can use it on finished wood, glass, plastics, stainless steel, electronics, sealed granite and more.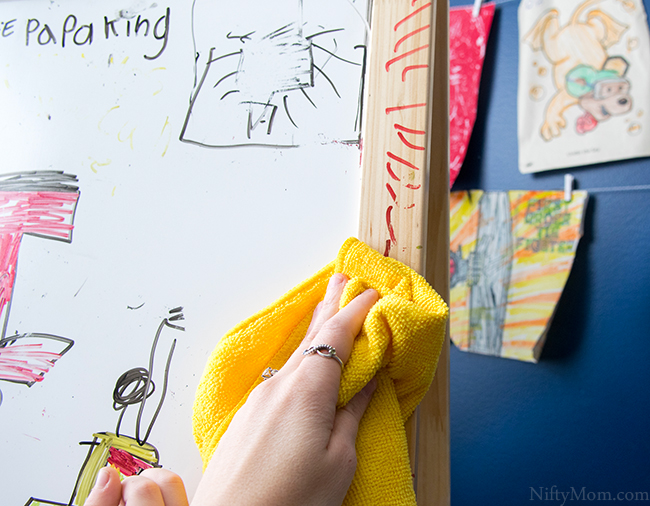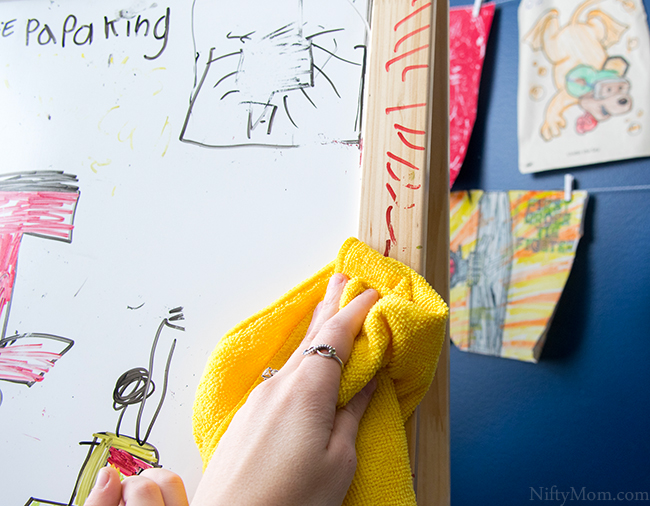 As I notice the kids getting marker or paint on places other than paper, I can grab my one go-to cleaner for quick clean-up.
It only took two of the boys just under a month of having a dry erase board in their rooms to draw on the outside of the board. I honestly should have expected it. When it was brought to my attention, I was able to efficiently clean it in no time, while they continued to draw. There is no smeary residue and a fresh citrus scent is left on the clean area.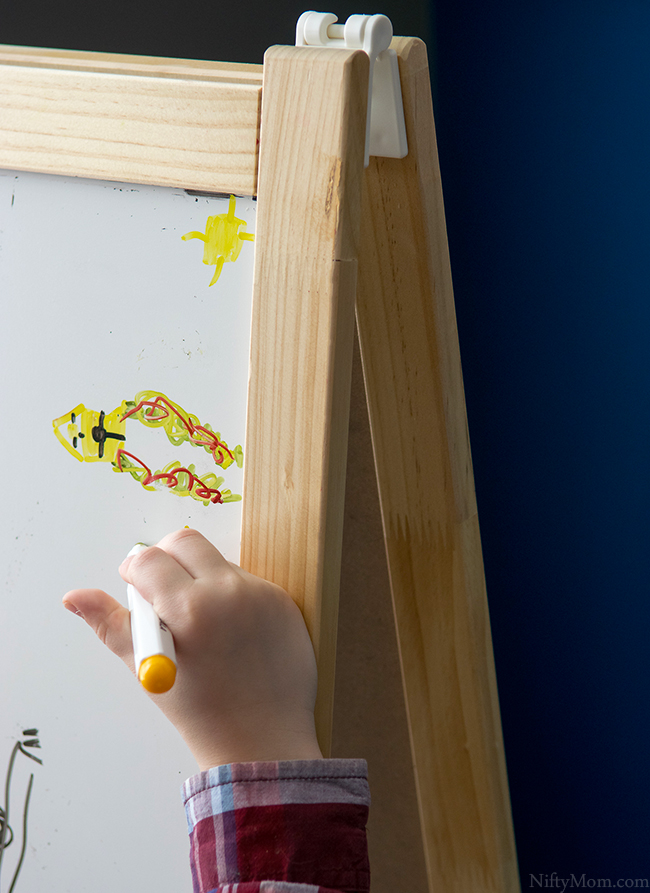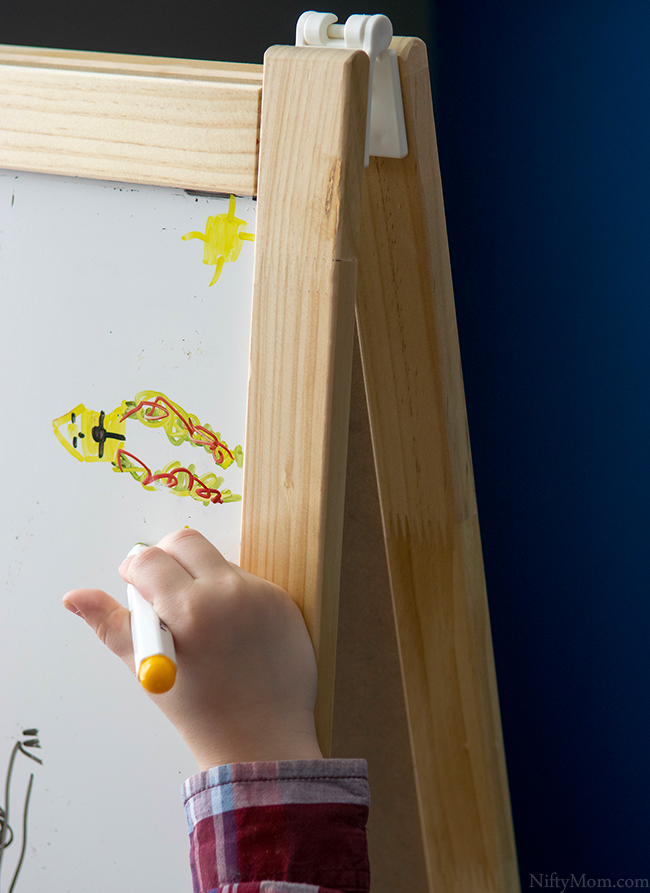 Daily 10-Minute Quick Clean
One of the best ways to stay on top of the random messes is a daily 10-minute quick clean. After the kids are in bed, or during the evening routine, do a quick walk through of the house with Pledge® Multi Surface Antibacterial cleaner and a soft cloth in hand.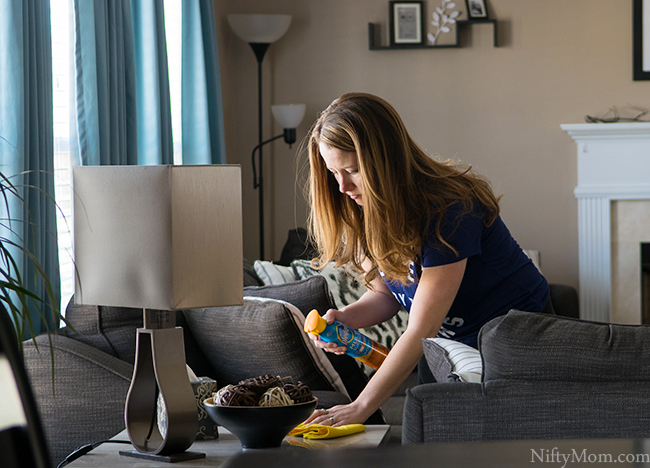 In each room, check all the surfaces for any marks, spills, dust, etc wiping them down as you go. Since the multi surface cleaner is antibacterial, high traffic areas can easily be disinfected daily. You can also put back any out-of-place items. You'd be surprised how much you can keep clean taking these 10 minutes each day.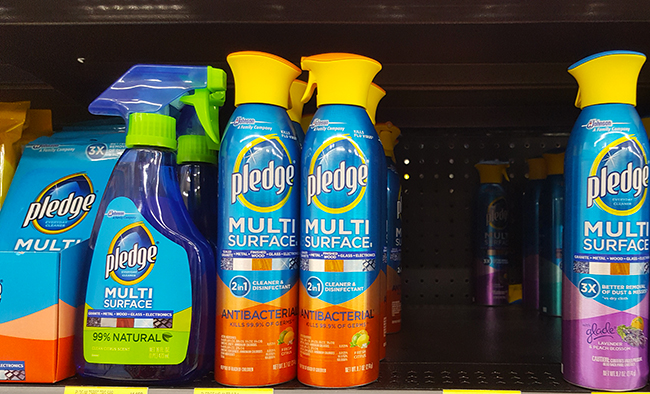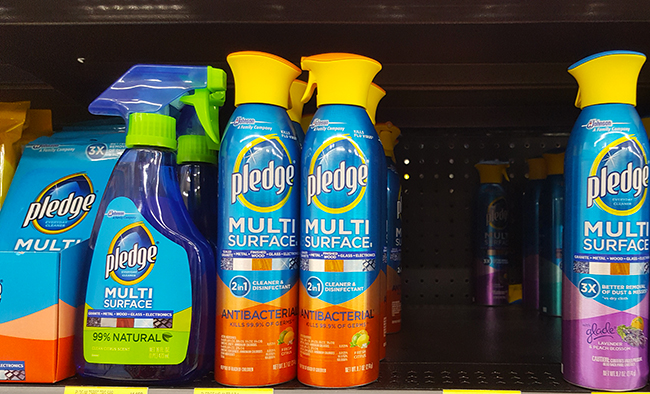 Pledge® Multi Surface Antibacterial cleaner can easily and conveniently be found in the home cleaning section at Walmart.
What kind of daily messes do your kids create?