"I participated in an Ambassador Program on behalf of Mom Central Consulting for Brancott Estate Wines. I received product samples to facilitate my review as well as a promotional item to thank me for my participation."
This month has been my busiest month so far this year, and my calender for May is looking even busier. With meetings, kids' appointments, household chores, and everything in between, it's easy to get caught up in the daily routine. Everything seems to just blend together of non-stop scheduled tasks.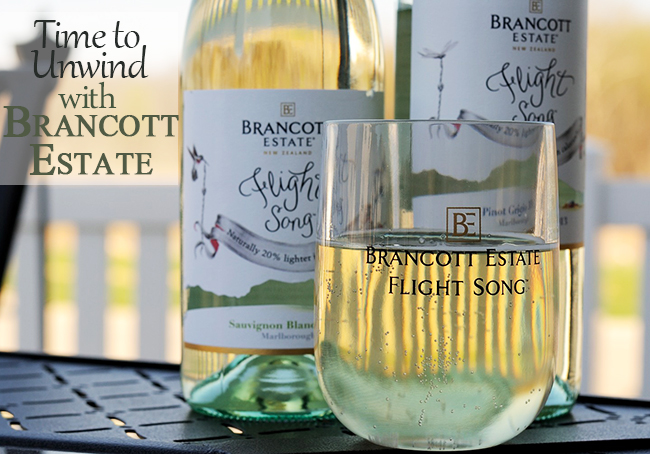 There are many times I have to remind myself to slow down and take a break. Most days, it feels like I just don't have the time. But truth is, if I don't make time for a break or a moment of relaxation, my productivity and motivation deteriorates rapidly. With busy days we all need to remember that.
One of my favorite ways to wind down is a glass of wine. Red, white, dry, or sweet, I often like to try new wines. When friends are over for dinner, we like to find the perfect wine pairings.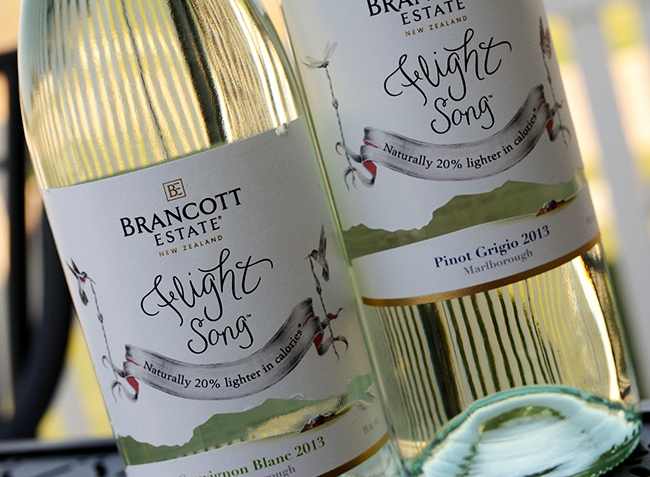 The latest addition our wine collection is Brancott Estate Flight Song. The wine I typically enjoy is a good glass of Pinot Grigio. The Flight Song Pinot Grigio is no different. There is something about the full crisp flavor with floral notes, ripe apple and nashi pear characters that screams refreshing. It is perfect for enjoying a glass outside on a nice summer evening. If I pair it with our dinner meal" , I would try Brancott Estates recommendation of salmon and fresh steamed vegetables.
Brancott Estate Flight Song Sauvignon Blanc is a bit fruitier with pink grapefruit and passionfruit aromas, with a ripe lemon acidity. While it was refreshing with a nice crisp flavor, it was sweeter than I typically drink. Their recommended pairing is with barbequed shrimps or prawns.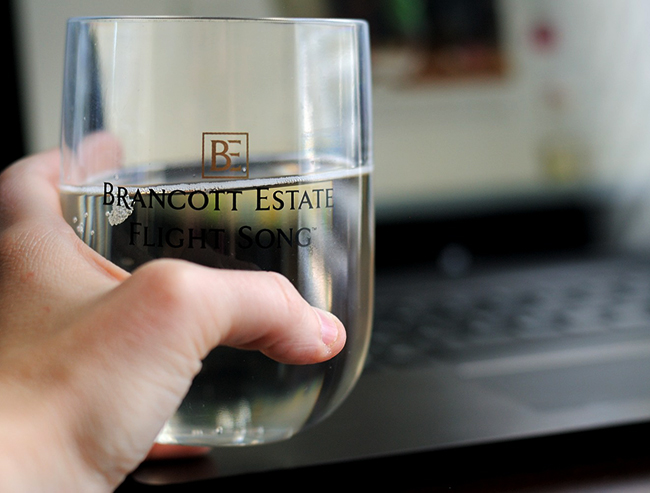 In March, I made a goal to become healthier by working out and paying more attention to what I consume.  By the end of the day, if I'm not happy with my food consumption, I will opt out of a glass of wine. I don't think I need those extra calories. I just pass on my relaxation and get back to the grind.
Then I found that Brancott Estate 'Flight Song' has only 87/88 calories per serving. I can handle that! It makes me feel much better about having a glass at the end of the day. I think tonight I need to unwind from this crazy week and enjoy another glass.
How do you find time to unwind?