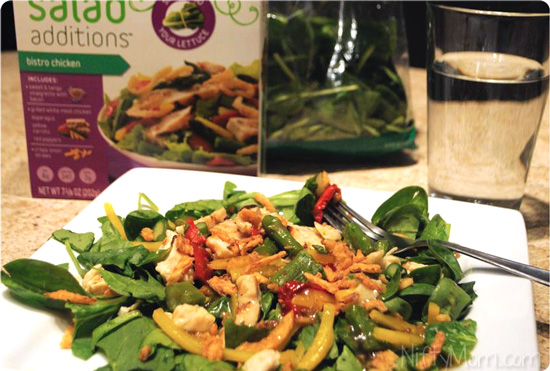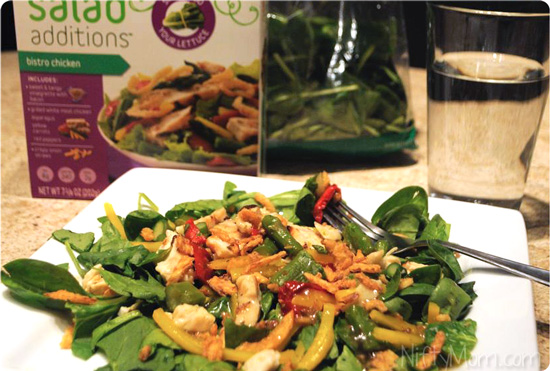 If you follow me on Twitter, you probably know from my profile that 'I am probably craving a salad right now.' I enjoy them so much I could literally eat a salad for every meal. However, just because I am craving one doesn't mean I get a chance to indulge in one daily. During meal time, I tend to only focus on my kids (3, 2 & almost 1). By the time I get their lunch prepared, food on the table and start to feed my 11 month old, I realize I forgot about myself. Most days I end up just grabbing some (unhealthy) snack foods and more days than not, I really don't eat lunch.
My goal lately has been to stop skipping meals and start eating healthier. I would love to have a salad everyday, but I have to find something that is quick and easy to make. When I was making a late night run to Walmart last week, I may have found my match made in heaven.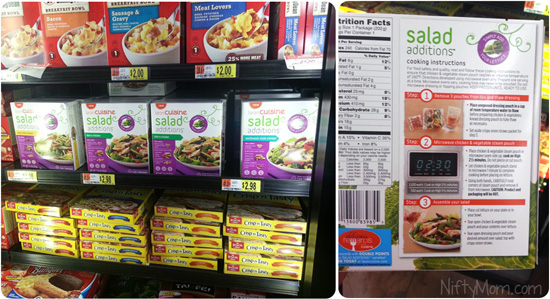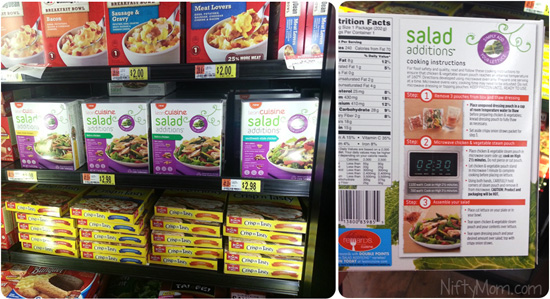 While browsing the 'Healthy Entree' section in the frozen food aisle, I found the new Lean Cuisine Salad Additions. Yes, you read that right, salad in the freezer aisle. Well, not the whole salad. The Salad Additions are toppings in a variety of flavors that are simply added to your own lettuce. I grabbed the three available varieties (it was hard to just pick one): Bistro Chicken, Asian-Style Chicken and Southwest-Style Chicken. I normally keep lettuce on hand, but I bought some spinach because my favorite salads are made with fresh spinach.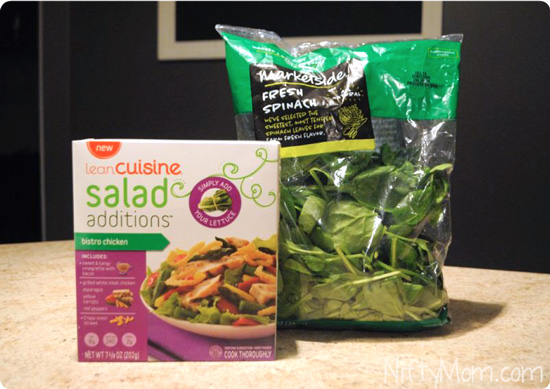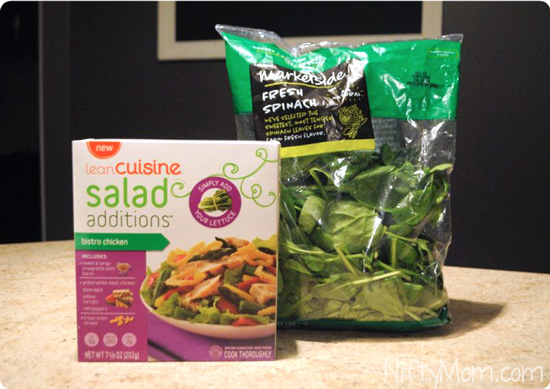 A few nights ago, my husband was working late so when I started making dinner for my kids, it was the perfect time for a salad. Within 5 minutes, with just my Salad Additions and fresh spinach, I had an amazing salad and it was easy enough to make while I was doing five other things to get my kids fed as well. I made the Bistro Chicken that comes with grilled white meat chicken, asparagus, yellow carrots and red peppers with sweet & tangy vinaigrette with bacon and crispy onion straws. Look how amazing that looks! The taste is fresh, full of flavor and it hard to believe I made that at home.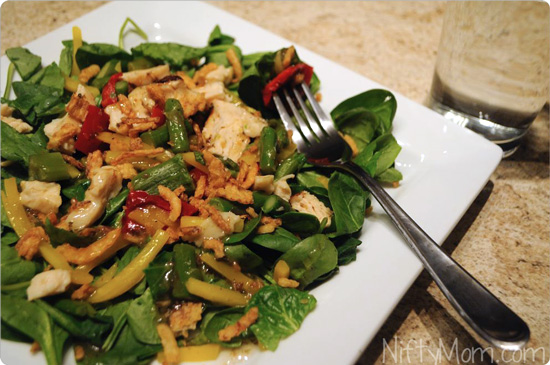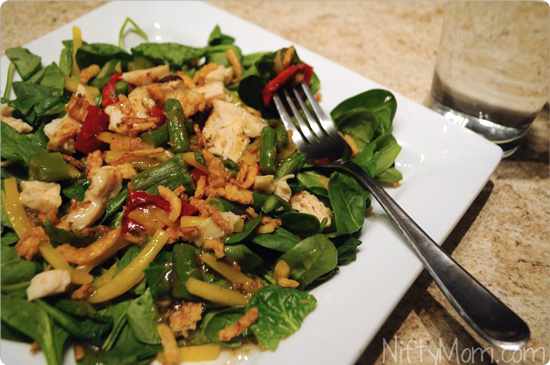 It looks and tastes like something I would buy at a restaurant. My husband and I use to go out to eat at least once a week and no matter where we went, I always had to have a fresh tasty salad. Fast forward four years and three kids later. I think I can count on my fingers how many times we've had the chance to go out to eat at a restaurant. For the first time in awhile, I enjoyed a fresh, tasty salad and it at a price that didn't break the bank. Now when I am craving a salad, I can have a restaurant-style salad on the table within minutes.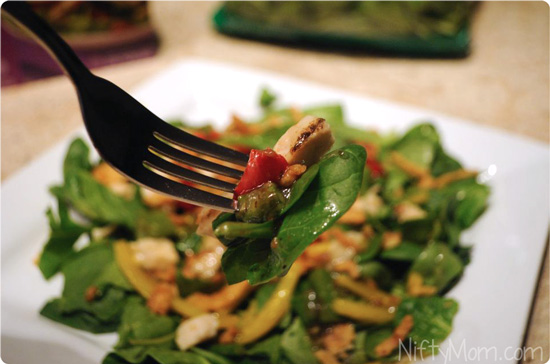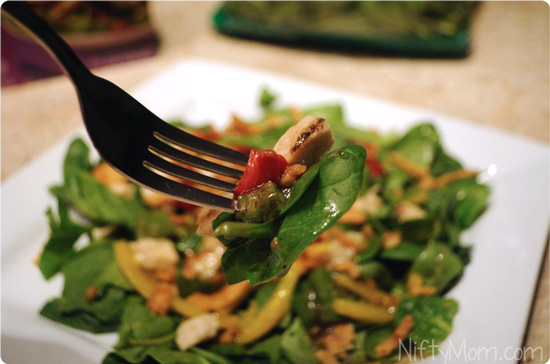 View my whole shopping trip and experience through pictures in my Google+ Album. To learn more about Lean Cuisine Salad Additions, be sure to follow @LeanCuisine on Twitter and become a fan of Lean Cuisine on Facebook. If you are interested in savings, there will be a nationwide magazine ad with a coupon going out on 01/06 and in-store demos (in select stores) with coupons on 01/13.
"I am a member of the Collective Bias®  Social Fabric® Community.  This shop has been compensated as part of a social shopper insights study for Collective Bias®  and NESTLE #CBias #SocialFabric. All opinions are 100% my own."