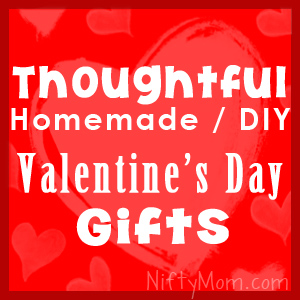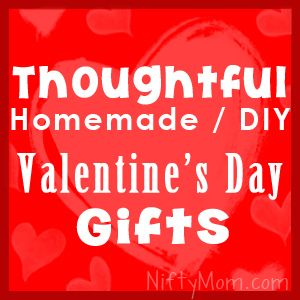 My favorite gifts aren't the ones that cost the most or are the biggest. They are always they ones that have the most thought behind them. It could be something as little as a picture in a frame or a fitting greeting card. I also love making homemade gifts for loved ones. If you are stilling trying to decide what to get your loved one, or if you want to add a personal gift made with love, here are my favorite from me and other awesome bloggers.
52 Things I Love About You – Deck of Cards or Album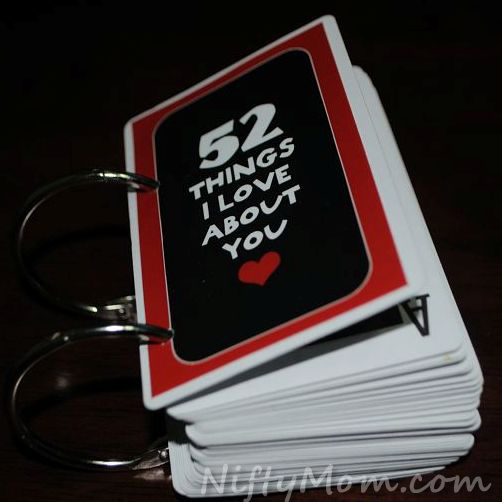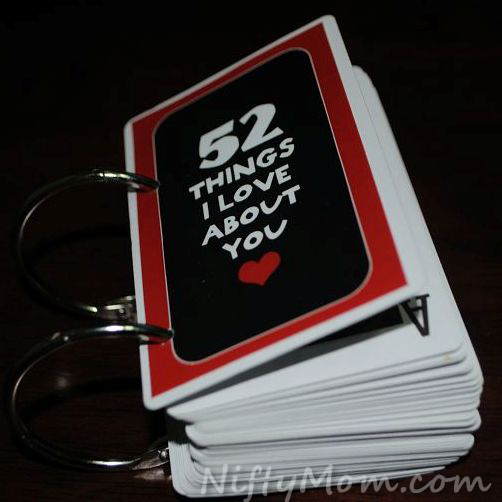 A few years ago I made my husband this '52 Things I Love About You' Deck of Cards. He truly loved it. You can get the template I used from Peppermint Creative for FREE. For each card, there is a reason why I love my husband. You can also do just a little book or put all the reasons on pieces of paper in a nice jar. See more tips and a list of over 100 'Things I Love About You' ideas from me and my readers.
The Alphabet of Love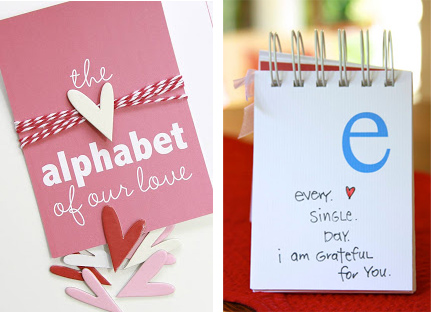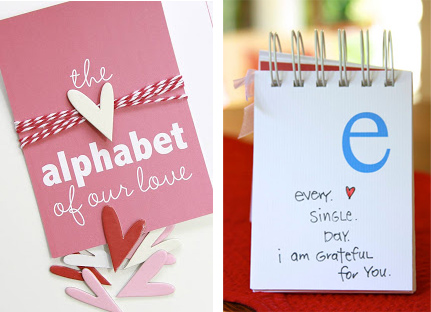 This is a little like the above gift, but you can make an Alphabet of Love Album. Each page gets a letter and something that expresses your love. This would also make for a cute gift for a child. For a full tutorial, visit The Twinery's Valentine's Day Love Album.
Date Night Jar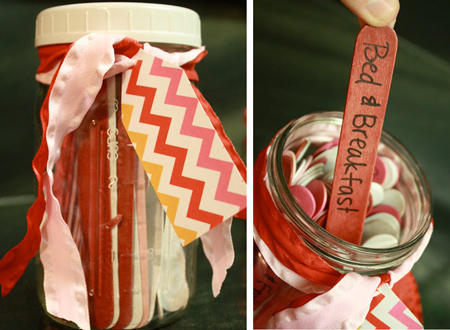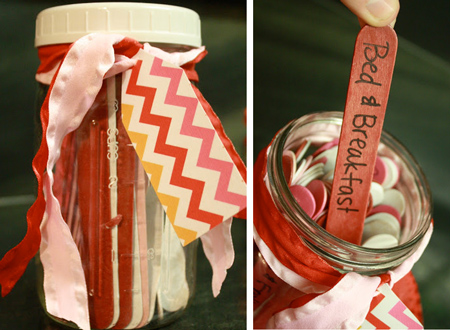 When I saw Jennifer's Date Night Jar I fell in love. My husband and I don't get to do many date nights, but something like this could really be motivating and be a gift to last a year for both of us! Visit Life In the Green House for the Date Night Jar tutorial and date ideas.
Spa In a Jar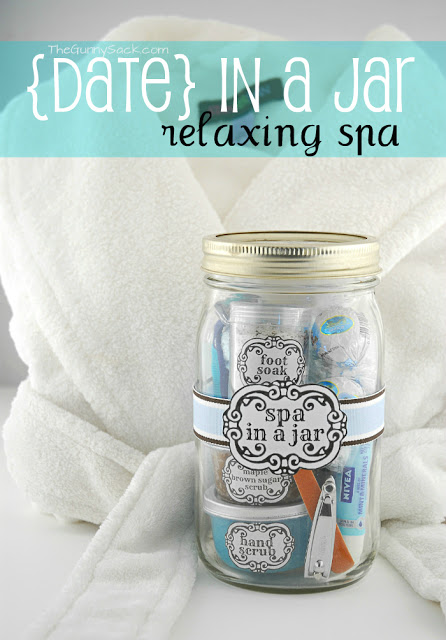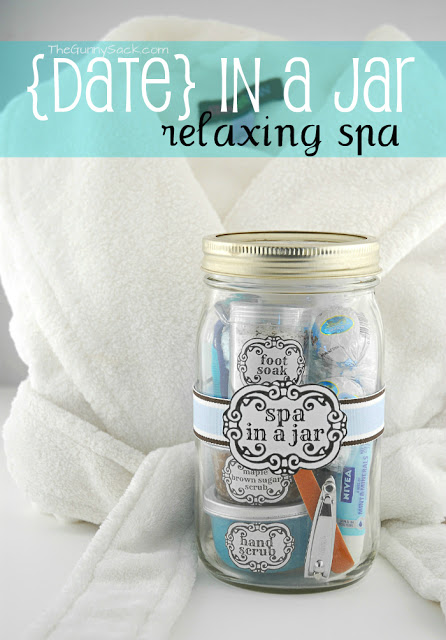 My buddy Tonia over at The Gunny Sack makes some the best simple and impressive Gifts in Jars. One of my favorite is the Spa In a Jar and you can make it last minute and still put your own personal touch on it. View her Gifts in a Jar tutorial.
Homemade Treats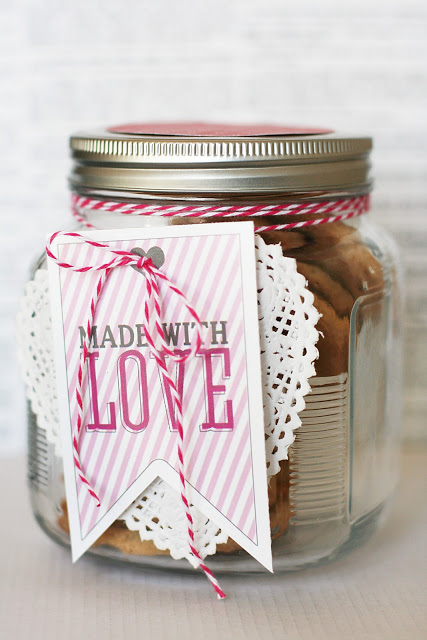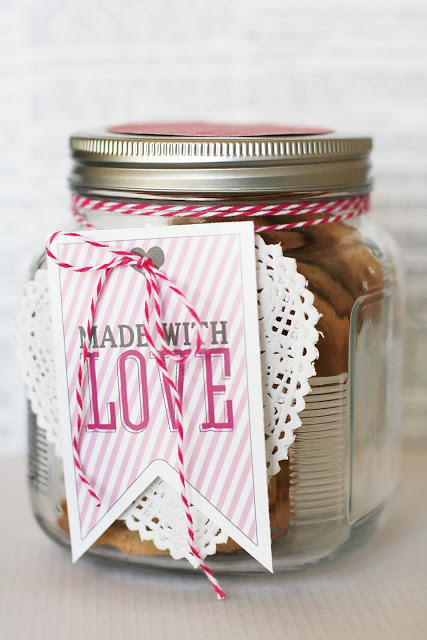 I can never go wrong baking homemade cookies or treats for my husband. If you are making something, put it in a jar or cute box and download this awesomely adorable FREE 'Made with Love' tag to attach from eighteen25.
Make a Heart Shaped Cake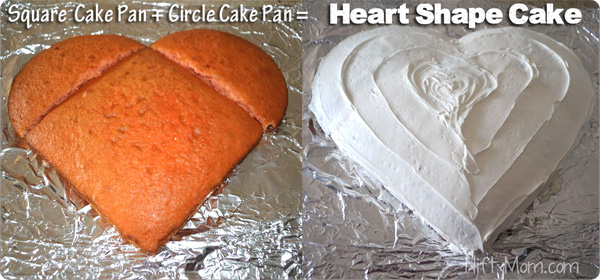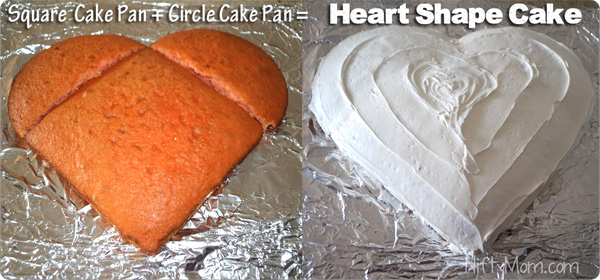 If you have cake mix, a square and circle cake pan and icing, you can easily make a heart shaped cake.
Finger Painting from a Little One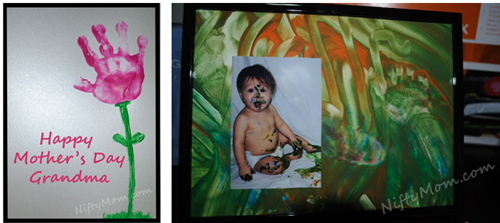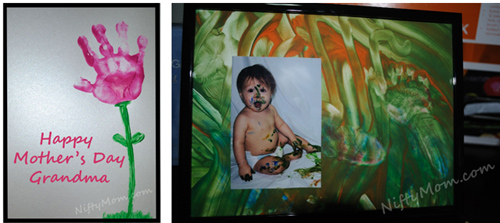 If you have a little one, make a finger paint picture for your loved one. My son made a hand print flower for Mother's Day, but it would also be cute for Valentine's Day. Or you could have your toddler finger paint a picture and frame it along with a picture. When I did the one pictured above it was for Father's Day but you can use red, pink, and white paint to fit the Valentine's Day theme.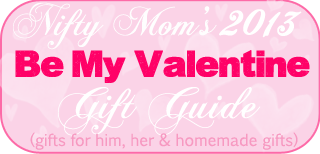 I hope you got some inspiration for some homemade Valentine's Day gifts. Stop my Random Mommy for 14 Valentine's Day Crafts and 14 Valentine's Day Recipes for more inspiration.
If you have any ideas, add them in the comments!