I've partnered with Green Giant, Optimum Nutrition, vitafusion and L'il Critters as part of an Influencer Activation and all opinions expressed in my post are my own.
We are just over a month into the new year, which is a great time to check-in on those New Year's resolutions. Are you staying on track with all your wellness goals? Also, learn how you can win a year gym membership at WalmartResolutions.com!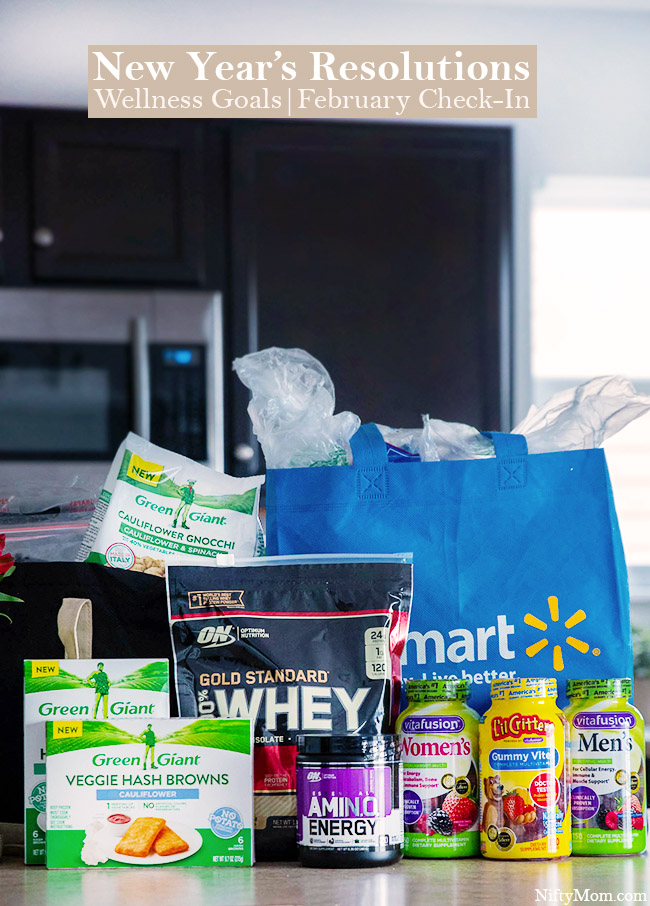 I am not just talking New Year's resolutions, but personal goals as a whole. Maybe you made some monthly or weekly goals. Either way, it is time to check-in on them and our progress. What has been working? Would you change any of your goals to make more improvements?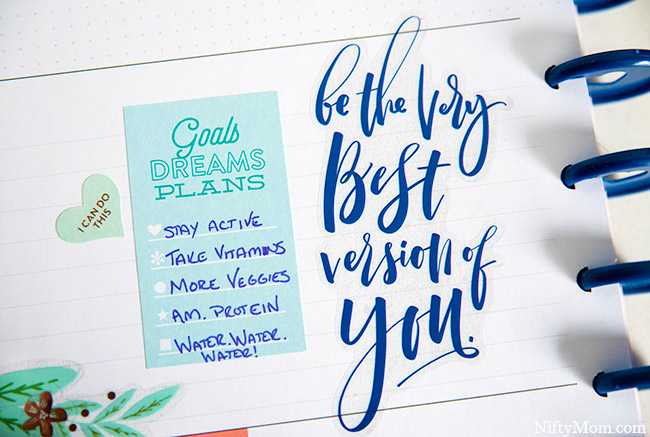 Some of the goals I've been re-visiting have needed a few tweaks here and there and some even needed a little jump-start to get them kicked back into high gear. Either way, keeping the right products on hand and in my line of sight is always a great reminder to stay on track.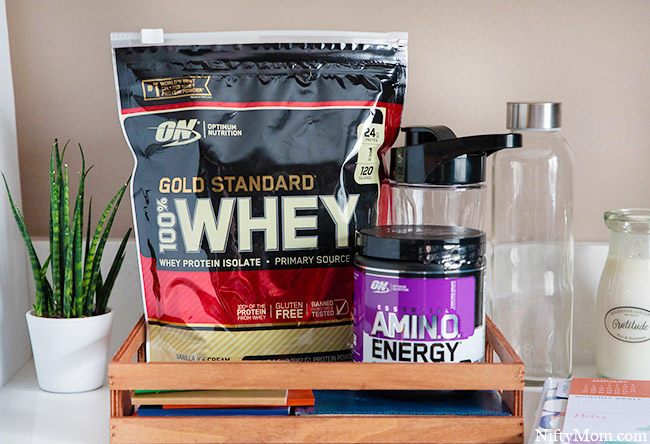 This year, as I increased my daily activities, I have also added more protein to my meals. For post-workout, Optimum Nutrition Gold Standard Whey gives me 24g of protein. The primary source is whey protein isolate, meaning much of the carbs and fat are 'isolated' out of the product. It is also gluten-free, and each serving has only 120 calories, 1.5g Fat (or less), 2g Sugar (or less).
Gold Standard Whey is easy to mix with cold water (or a favorite beverage) in a shaker cup or with a glass and spoon. That makes it great for at the gym or on-the-go. Plus, it is delicious (Vanilla Ice Cream flavor is the way to go)!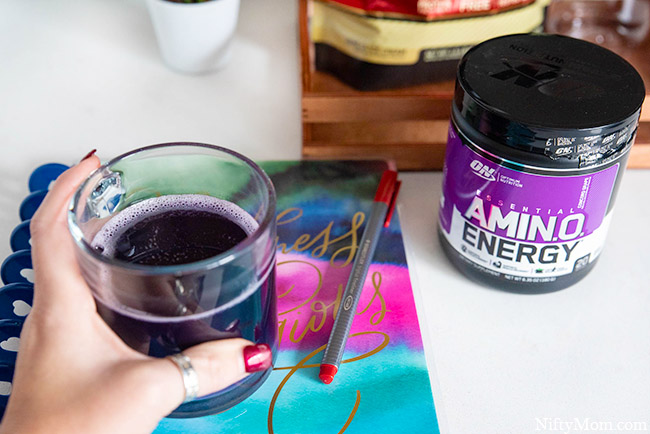 I have been trying to cut down on my coffee intake, and one thing that has helped me with that: ESSENTIAL AMIN.O. ENERGY. Each serving has 100mg caffeine (which is approx the same as 1 cup of coffee) and also has amino acids to support energy, focus, and muscle recovery.
Instead of a cup of coffee first thing in the morning, I turn to AMIN.O. ENERGY about 30 minutes before my morning workout.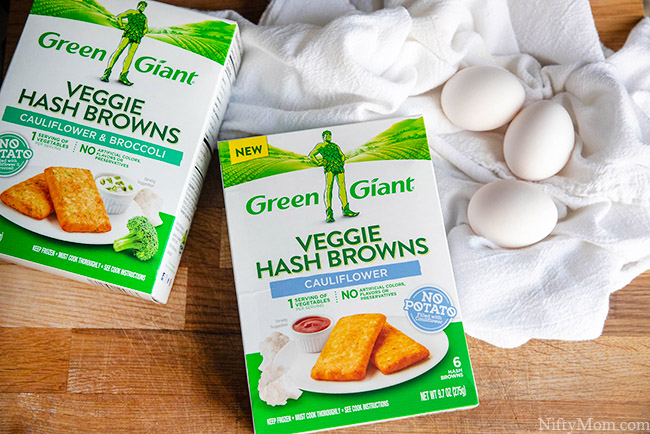 Another goal I have been working on is adding more veggies to our family meals, especially breakfast. Green Giant has a long list of veggie products that I keep in the freezer, but I can't get over these new awesome Veggie Hash Browns. Perfect for breakfast or snacking, each serving has one full serving of cauliflower and is free of artificial colors, flavors, and preservatives.
Swapping out your morning potato hash browns for Veggie Hash Browns isn't all. Be sure to check out other delicious Green Giant products at Walmart, such as the Cauliflower Gnocchi.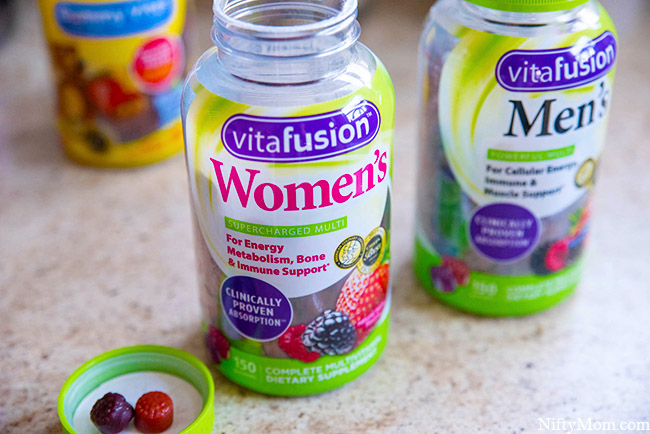 Lastly, I have been really staying on top of ensuring the whole family, including myself, takes vitamins daily. vitafusion gummy vitamins are the #1 gummy vitamin brand and is a delicious way to be nutritious. It is also the only gummy vitamin brand with "clinically proven absorption"* and has Award Winning Taste!**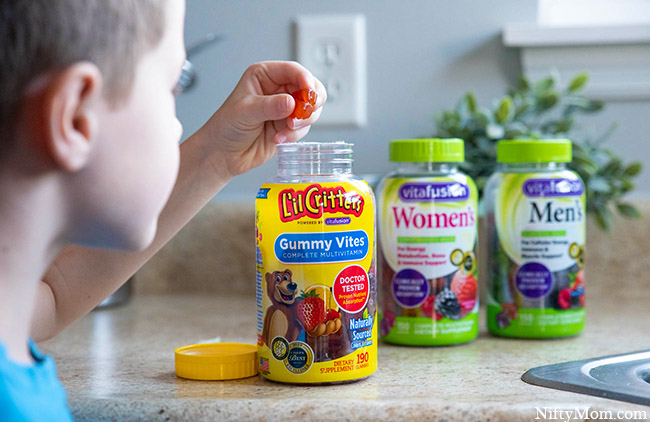 The kids need their gummies, too. That's where L'il Critters come in. They are the only gummy vitamin brand with "doctor tested proven nutrient absorption"*. I love that the kids say that the bear-shaped gummies taste great and I know that there is no artificial sweeteners or flavors, high-fructose corn syrup, synthetic dyes, or gluten or dairy! Win-win for everyone.
*For Vitamins C & D3 in products that contain those nutrients
** The ChefsBest Excellence Award is awarded to brands that surpass a quality standard established by independent professional chefs.
Wouldn't a free gym membership be helpful in keeping your goals? You can win a year gym membership at WalmartResolutions.com! Only one valid entry per person over the sweepstakes, through February 24th, 2020. Visit WalmartResolutions.com for full terms and conditions. Good luck!

Get all the products mentioned at Walmart and stay on track with your wellness goals and resolutions.