Tag: Chicken
My name is Shonda and my husband and I have been married for 7 years and we have an energetic and fun-loving two year old son and a brand new baby girl! I am a SAHM (after 12 years of teaching K) and we are very healthy and strive to be holy. My blog, The Knowlton Nest is about how I explore life as a mom, cooking, faith and organizing. Don't forget to head over to my Milk N' Honey Learn and Grow blog for teaching ideas.

Here's a yummy and quick recipe I got from my friend, Becca. She made this for us after we had Shrade. I just had to have this recipe.
About 4-6 boneless skinless chicken cut into chunks
Mix:
4 T. olive oil
4 T. soy sauce
4 T. peanut butter
2 tsp. ground ginger
2 T. sugar
Put chicken in a frying pan on medium and pour the peanut butter sauce on top. Cook until done. Serve over rice.
---
*I posted this when I first started my blog, but I finally added a picture.
Being a mom with 2 little ones, I love easy meals. This chicken is easy to prep and bake.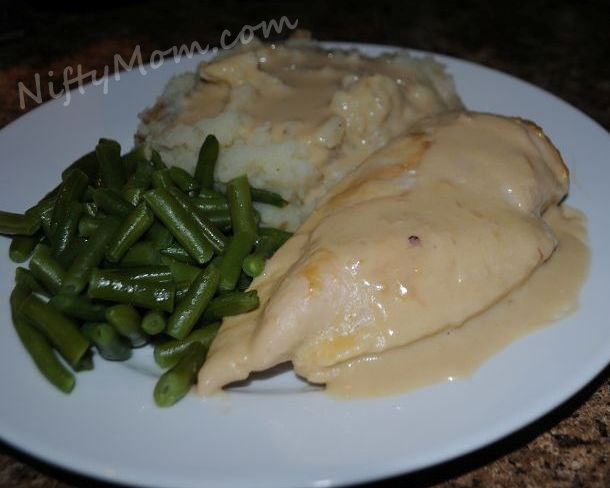 INGREDIENTS:
2lbs chicken (I use boneless chicken breast usually)
1 – 16oz tub of sour cream
2 cans cream of chicken soup
1 envelope dry onion soup mix
Milk
Preheat oven to 350 degrees. Place chicken 13″ x 9″ pan.
In large bowl combine both soups cans, onion mix, sour cream, and milk (I use about 1 soup can full of milk). Mix together and pour the mixture into the pan covering chicken. If it doesn't cover it, add a little more milk.
Bake for an hour or until mixture is bubbling and starting to brown at the pan edges.
The soup mixture makes a great gravy.
---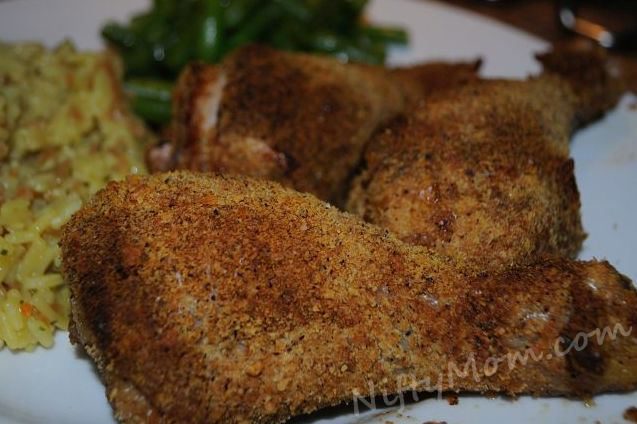 This is another chicken recipe that is quick and easy to bake in the oven. I use drumsticks most of the time, but use what chicken you have on hand or prefer.
INGREDIENTS:
6 drumsticks
1 sleeve Ritz Crackers (I prefer Roasted Vegetables flavor)
2 eggs
2 teaspoons Worcestershire Sauce
1 tsp each salt, pepper, onion powder, garlic salt
Preheat oven to 425°. Lightly grease 9×13 cooking dish.
Put crackers in a gallon ziploc bag and smash them up into crumbs. I like to enlist my son's help in this step. Add salt, pepper, garlic salt, and onion powder and mix it up (still in bag).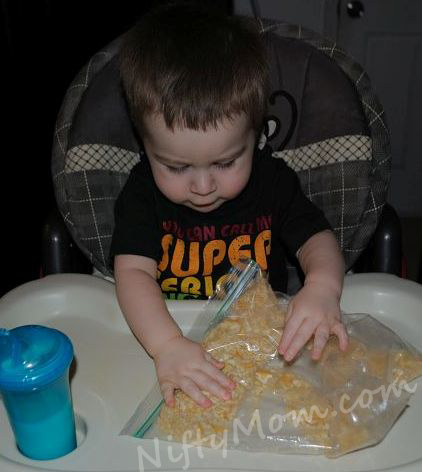 In a small bowl, beat the two eggs and Worcestershire sauce.
Coat each drumstick in the egg mix, them put it the ziploc bag and shake to coat with the cracker crumbs. Repeat with each one and lay into the pan, not touching.
Bake uncovered for approximately 60 minutes. It will start to brown and check to make sure any liquid coming out is clear.
*Each time I make this I like to try different cracker flavors or seasonings. Experiment and see what you can come up with!
---
Search:
Categories
My Latest SunnyBump Collection
Grab My Button

<a href="http://niftymom.com" target="_blank" ><img class="aligncenter" src="http://niftymom.com/wp-content/uploads/2011/04/niftymombuttonsmall.jpg" alt="Nifty Mom" height="125" width="125" /></a>
Archives