*I posted this when I first started my blog, but I finally added a picture.
Being a mom with 2 little ones, I love easy meals. This chicken is easy to prep and bake.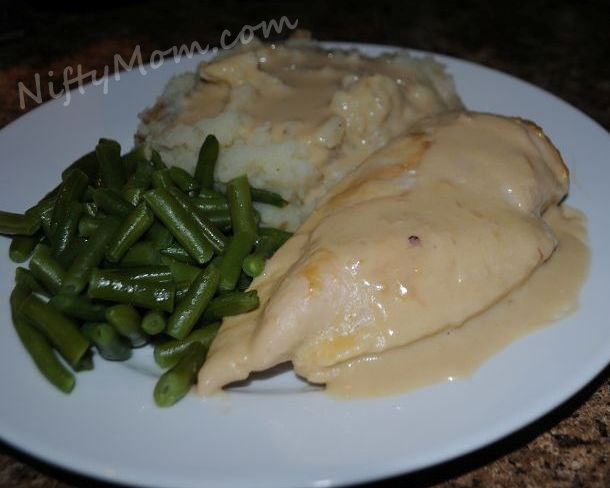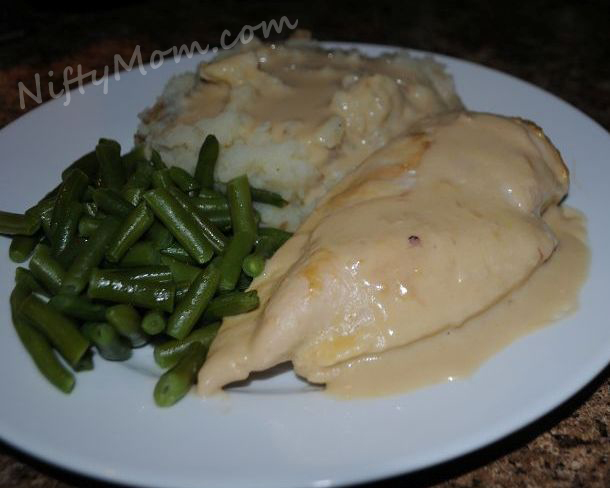 INGREDIENTS:
2lbs chicken (I use boneless chicken breast usually)
1 – 16oz tub of sour cream
2 cans cream of chicken soup
1 envelope dry onion soup mix
Milk
Preheat oven to 350 degrees. Place chicken 13″ x 9″ pan.
In large bowl combine both soups cans, onion mix, sour cream, and milk (I use about 1 soup can full of milk). Mix together and pour the mixture into the pan covering chicken. If it doesn't cover it, add a little more milk.
Bake for an hour or until mixture is bubbling and starting to brown at the pan edges.
The soup mixture makes a great gravy.