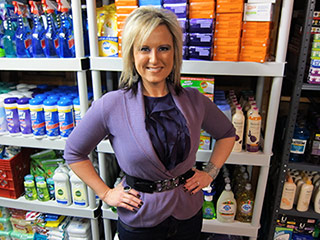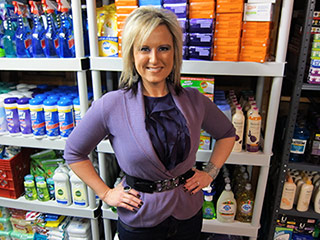 Back in April after the first episode of TLC's "Extreme Couponing" aired, there was a massive uproar from the couponing community all over the web. Basically, J'aime Kirlew was shown using coupons for items that she did not appear to purchase. To find out more and see what the stir is all about, read the detailed breakdown Jill Cataldo posted regarding it.
Couponers were impatiently waiting for a response from Kirlew and were asking her to post the receipt from her shopping trip, but she did not respond to anyone and even deleted her Facebook account and created a new one, but didn't allow others to post to it. Well yesterday, Kirlew finally came out of hiding with an interview with The Wall Street Journal and admits to using the coupons improperly, but still thinks she didn't do anything wrong. A few of her answers:
You matched barcodes, as long as they worked, rather than products, right?

Yes.

Do you believe that was the right thing to do?

Yes, I believe that I have done nothing wrong. I've even had managers take my purchase and check me out. They've told me, "If the coupon goes through at my register, I'm getting reimbursed for it." I have never been approached by anyone in authority telling me to do something different.

What do you want from this interview?

I want to stop being the Scapegoat. I used a Buddig Deli cut for a 12/16 ounce packet for a 2 ounce packet because the numbers matched. The coupons went through at the register and I did not have any problem.
Read the full article on SmartMoney

The whole controversy that TLC allowed this to air and continue to air is still going as well. A few weeks after it aired, TLC did give a statement to Entertainment Weekly stating:
"We have received a strong response to the premiere and are listening to and reading the various comments around the show — as with all programs, we appreciate the feedback. While the series documents extreme couponing strategies, we take any concerns about specific tactics seriously and are looking into the situation."
I have not yet seem anything more from TLC since that statement was made.
What are your thoughts?