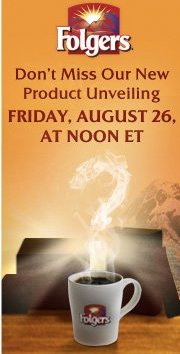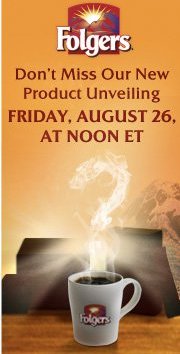 Folgers has two new product that they are unveiling on Facebook today at 11 CST.
Yesterday they have posted, "Don't miss the unveiling of two new convenient products. Get in on the surprise reward while supplies last!" Not sure what that means, but I'll be there to find out! I love my coffee!
'Like' Folgers on Facebook and get ready at 11!