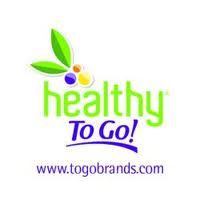 I love convenience. I actually need things to be convenient to get through a typical day. Keeping up with my sons doesn't leave much 'me' time. I don't always get time to finish a meal, drink enough water, or assure what I am snacking on (or drinking) is healthy. I normally don't get enough sleep as I should and I tend to be running low on energy most days. When I found out about To Go Brands and got the opportunity to try their products, I couldn't wait.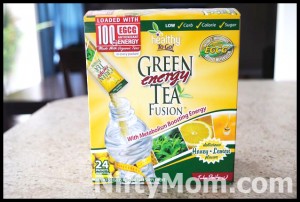 To Go Brands specializes in drink mixes and products that are all-natural, healthy, great-tasting and convenient. Some of their products they offer include VitaRocks, Trim Energy, Omega To Go, Smoothie Complete and Go Greens. I decided to try Green Tea Energy Fusion which are single-serving packets that you simply add to a water bottle. It is a fusion of all-natural, healthy teas, herbs and extracts to help support metabolism and provide energy.
The health promoting benefits of green tea have been known in Asia for centuries. New scientific reports of its benefits as an antioxidant & metabolism booster are reported almost weekly in the Western press.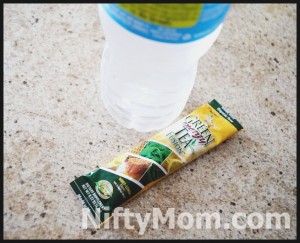 I have never tried a tea that wasn't hot or mixed with lots of ice (my personal preference). I tend to favor hot tea over cold tea, but I first tried a packet in a bottle of water. The flavor was alright, but I am use to having a lot of ice in my tea. I waited a few days and tried it mixed with hot water and I do prefer it hot. Drinking it hot takes away from the convenience aspect though.  However, the more I drink it cold, the better it gets. For the best results, it states to drink it one to two times daily. I try to drink one every morning while the kids are eating breakfast. After a week or so, I started feeling less exhausted with a boast in my energy! Also, if you are dieting, it is best to drink one thirty minutes before meals to help curb your appetite.
I think I am going to be trying the Trim Energy product line next to help finish losing the baby weight!
To learn more about other To Go Brands product, visit them online (also offers Healthy To Go recipes ideas), become a fan on Facebook and follow them on Twitter.
I received the named product at no cost to conduct this review and was in no other way compensated. All opinions expressed are 100% mine. This review is brought to you by Karma Media.