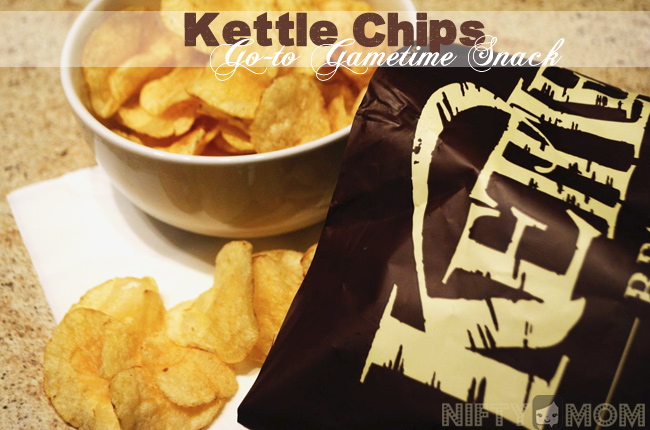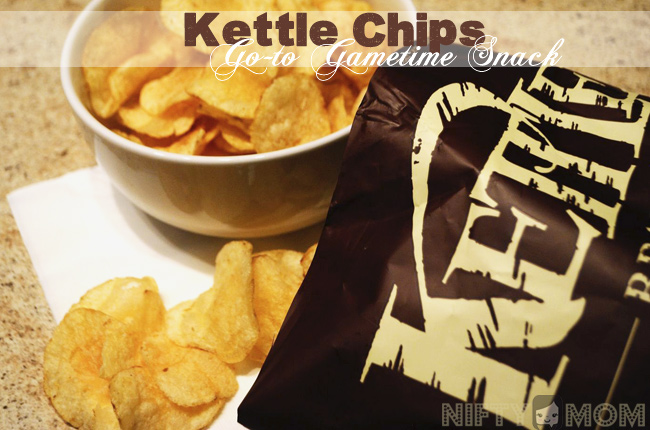 The month of March brings a lot of great things around my house. My husband gets a year older, spring begins, barbecues start back up and college basketball tournaments are always on.  We like to host gatherings at our house almost weekly to watch games, barbecue, snack, play cards and relax. Sometimes our gatherings aren't planned and end up being last minute with people showing up at the house with little notice. For that reason, I always keep easy snack foods in stock, especially chips.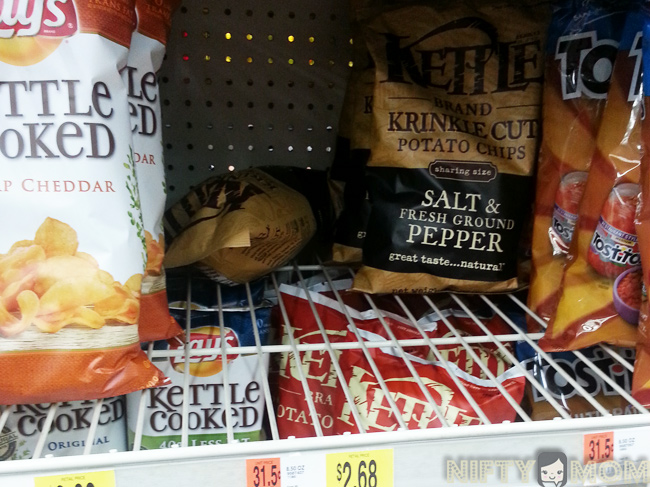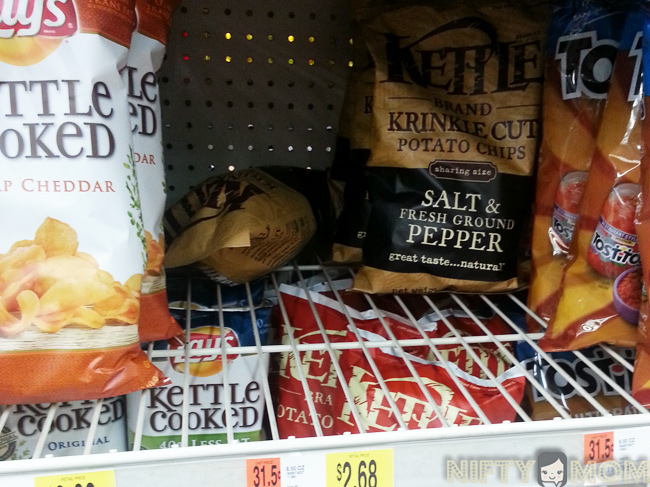 We were getting low on snacks and chips this week so after dinner one evening, I took my youngest son to Walmart to pick up a some milk, soda, and chips (see my full trip). I really needed a little time out of the house too.
We headed out and started shopping first for some snacks. My 'go-to' chips are always Kettle Chips. When we got to the snack aisle, I realized I must not be the only one who loves Kettle Chips. Almost every flavor was just about sold out. My husband's favorite is the Jalapeno and the spot was empty. I got lucky with the Salt & Fresh Pepper because there were three bags left! I grabbed one, along with Sea Salt, Backyard Barbeque, and Sea Salt & Vinegar. When we went to check out I realized I forgot my coupons which included a $1 off Kettle Chips coupon. Bummer! I guess I will use it next time.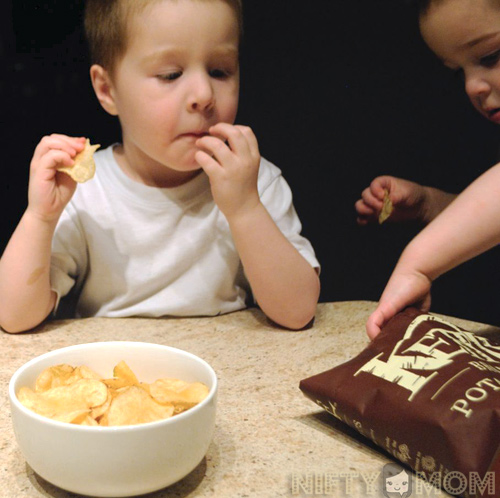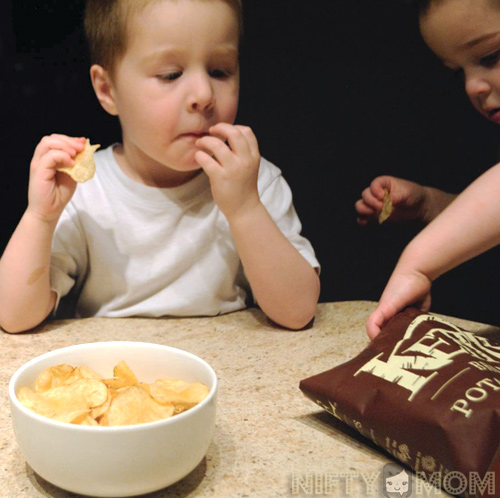 Now understand when I say "winding down" with college hoops, I merely mean trying to relax and catch a game on television. When we watch any sporting event, especially college basketball tournament games, we tend to get all worked up, cheering, and having some words with the television. It can become an emotional roller-coaster depending on the teams that are playing. Being in Missouri, we are always rooting for Mizzou Tigers, but since they are out already, we still catch a few games each week and try to keep up with the brackets.
Thursday, I knew Notre Dame was playing a big game after the kids' bedtime so I wanted to get a small snack out for my husband and I. Sea Salt Kettle Chips are perfect for little late night snack to eat while watching the game because it isn't too much food and always satisfies my salt cravings. My sons were about to get ready for bed and saw the bowl on the counter and had to grab a few chips. I should have expected that. They really like Sea Salt flavor. As long as they only have a few, I don't mind since Kettle Chips are made with only the freshest natural ingredients.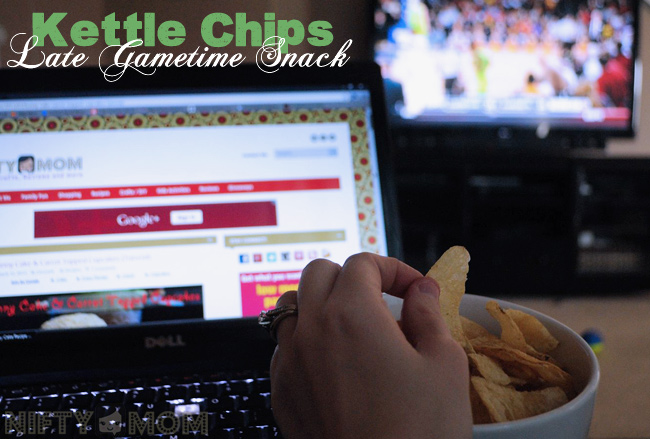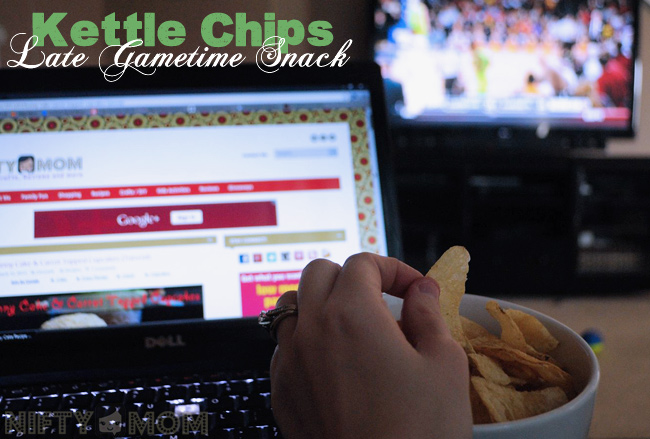 After they went to bed, we turned the Notre Dame game on and snacked on some chips. After bedtime is normally when I get most my work done, so I was trying to multitask while winding down for the night with #KettleMadness. Then this weekend will be another gathering with friends to watch more College Hoops and snacking on more Kettle Chips.
For savings next time you purchase Kettle Chips, print a $1 off coupon right from my right sidebar or here! For the latest updates, stay connected with Kettle Chips by following @KettleChips on Twitter and becoming a fan on Facebook.
"I am a member of the Collective Bias®  Social Fabric® Community.  This shop has been compensated as part of a social shopper insights study for Collective Bias®  and Kettle Chips #cbias #SocialFabric  All opinions expressed are all my own."