This GE Smart Lighting shop has been compensated by Collective Bias, Inc. and its advertiser. All opinions are mine alone. #GELink #CollectiveBias
I know I have said it before, and I will say it again: I am very routine and schedule driven. Each day has numerous routines. Everything has to be scheduled out on various calendars. That's just the way it has to be. That's the only way I can manage my busy family.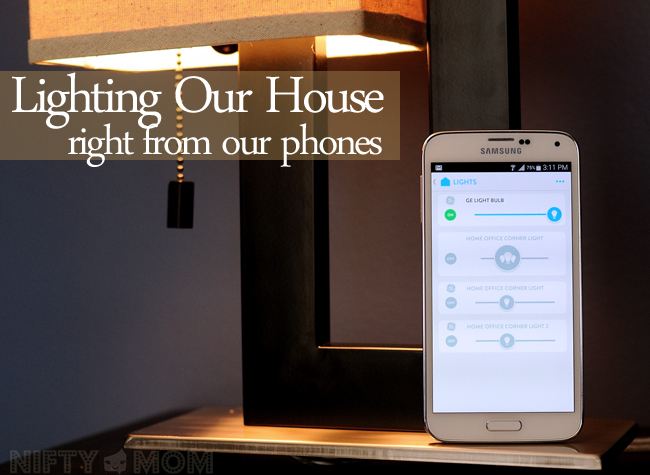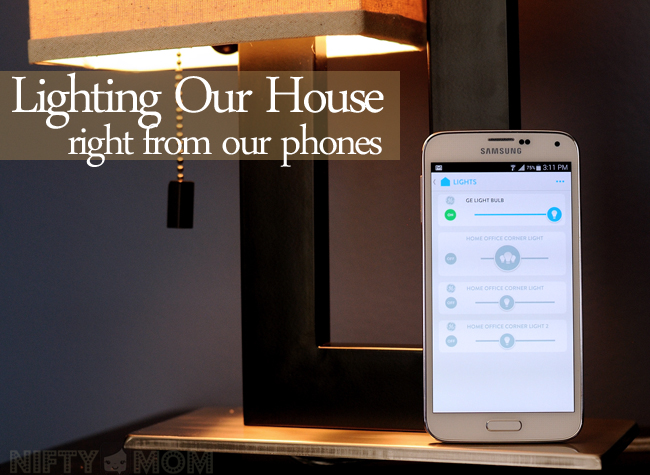 The routines often have me going up and down the stairs countless times. When we had our home build three years ago, I never thought about the reason I wouldn't like having two levels. Seriously, there are times I regret it. Such as when it is dark outside. As the days get shorter, every morning and night I am wondering around in the dark at some point. This means tripping over toys, blindly searching for light switches, and getting slightly scared at every little sound I hear.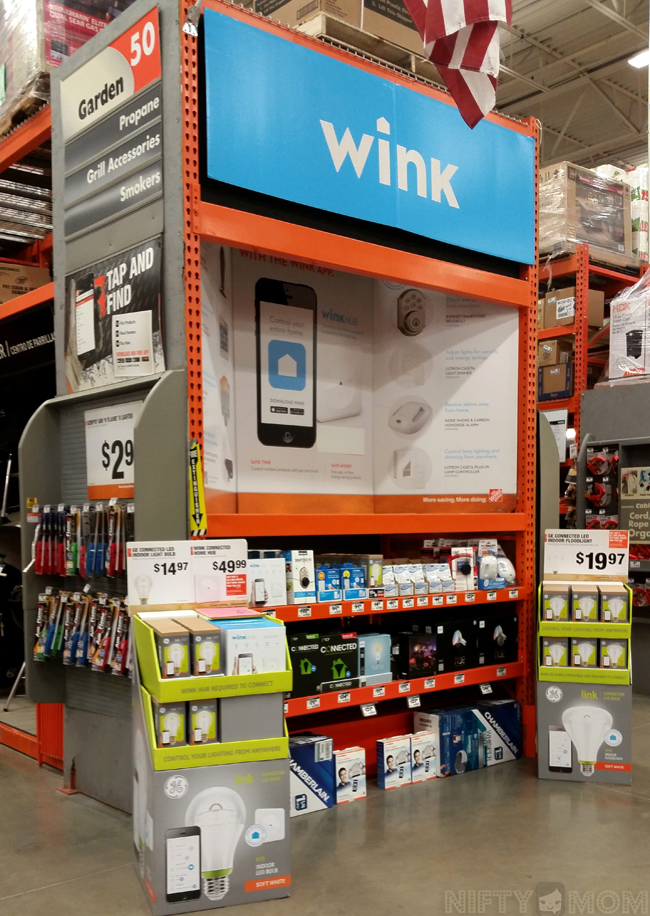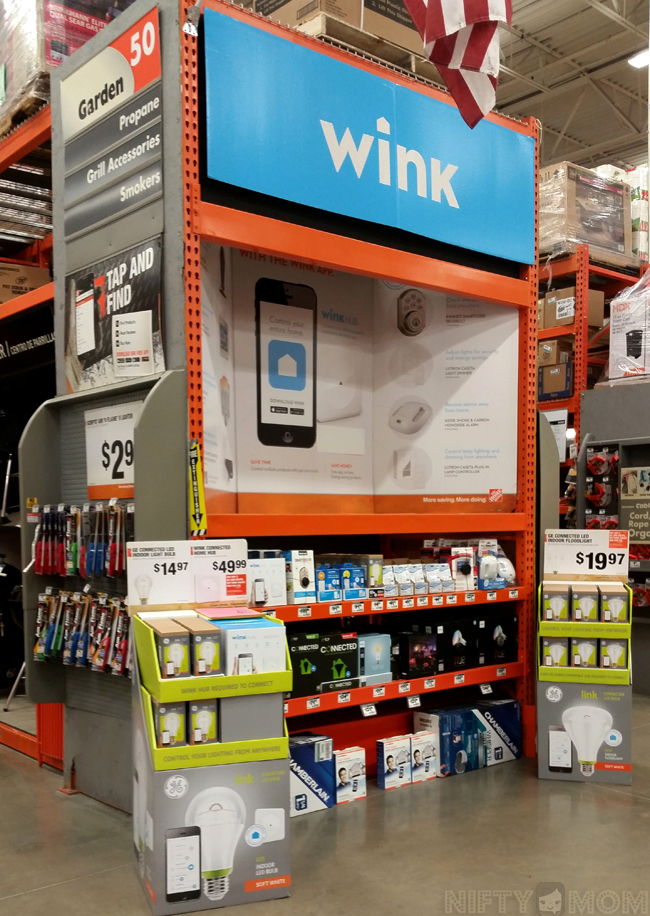 Being a tech savvy household, we have a large number of electronics and internet-connected products. Our phone can control our TV and satellite and we have a wireless keyboard just for our Smart TV. So when we were at Home Depot last weekend, I was in awe when the Wink and lighting display caught my eyes.
Was I reading that right? GE Link Light Bulbs can be connected to Wifi?!? And controlled with my cell phone!?! YES, PLEASE! The cost and savings sealed the deal. With the purchase for 2 GE Link bulbs, the Wink Hub only costs $20 with an in-store coupon. I grabbed 4 bulbs and the hub to get started, even though I already knew we were going to be back to get enough bulbs for the rest of the house.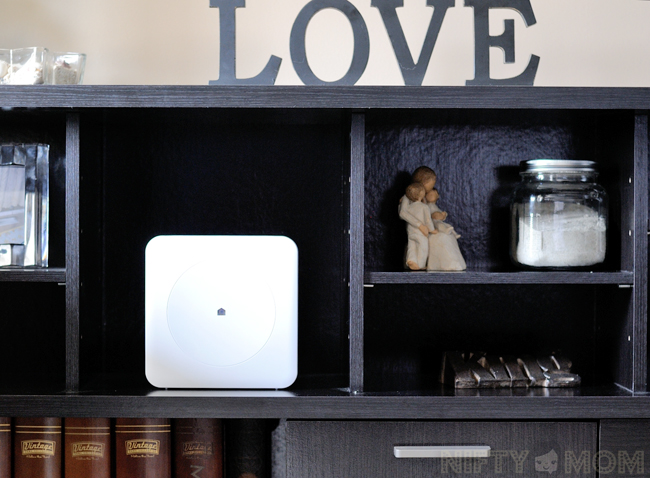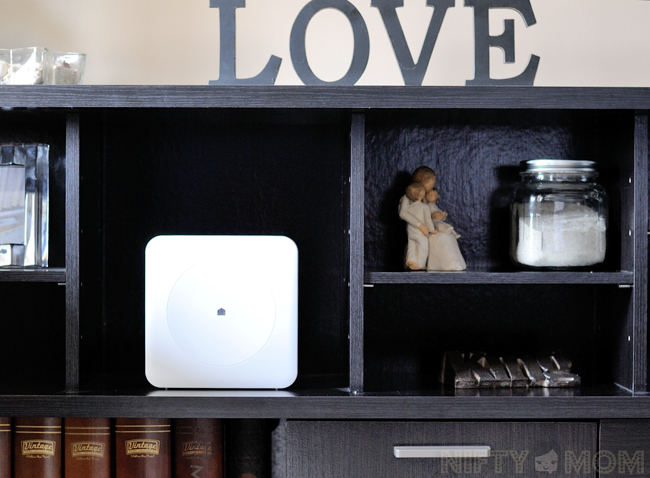 We first set up the hub, which only took a few minutes to get connected and initiate. The hub connects to our Wifi and is like the middleman between the app and the light bulbs.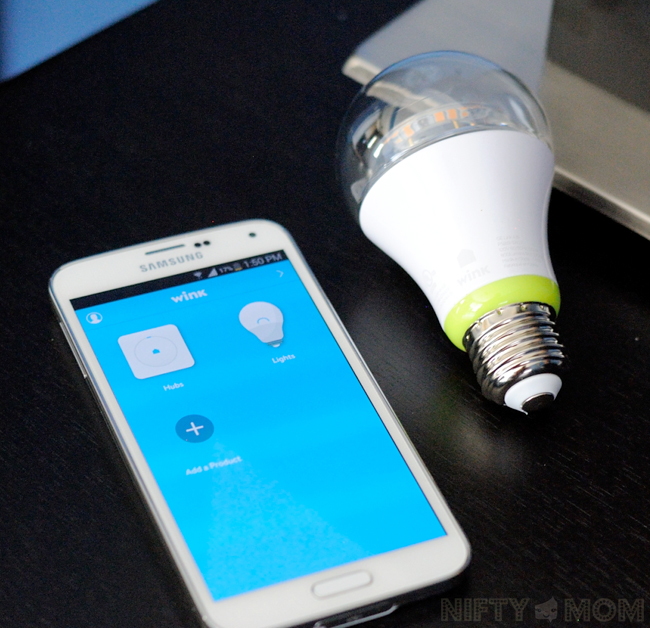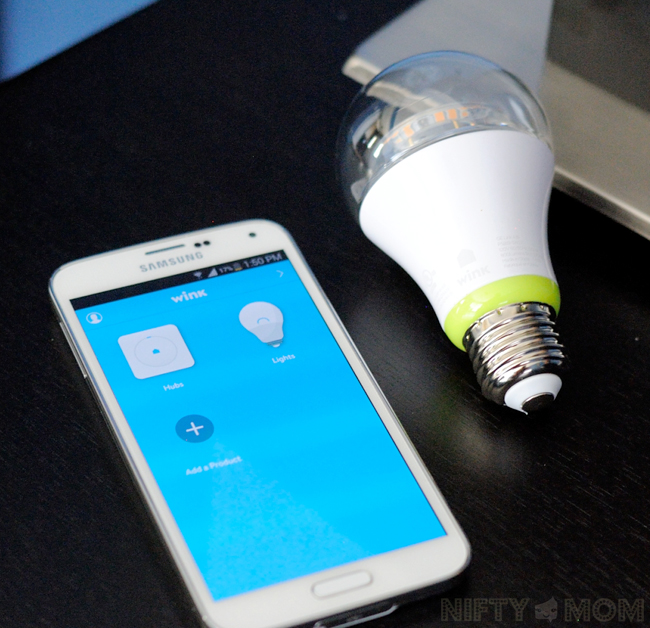 The app has basic controls that are easy to navigate. Something that is important since I may have to use it when I am half asleep. Those times when I have to run downstairs to get one of the kids medicine in the middle of the night. Or when I have to get up early one day and need to find my way to the coffeemaker.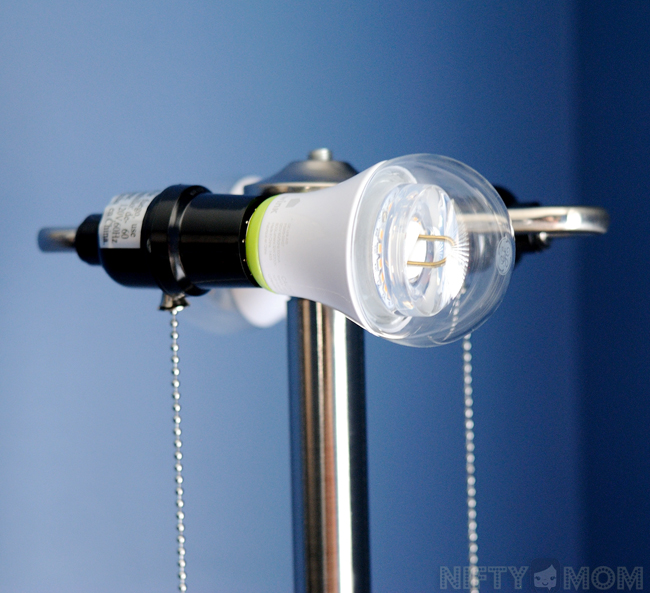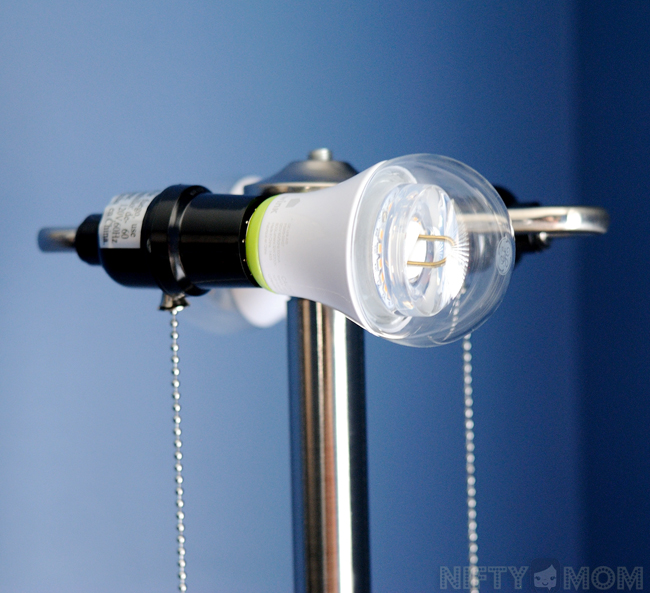 We started with our home office since we just finished the re-model and it is the front room in the house, next to the front door. GE Link Bulbs went into two new lamps there.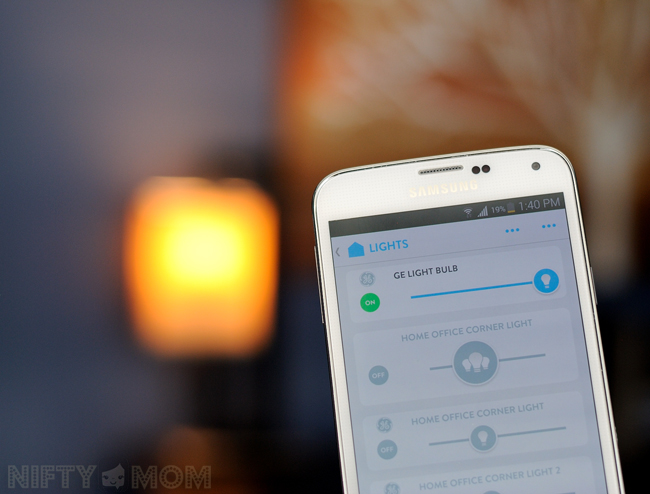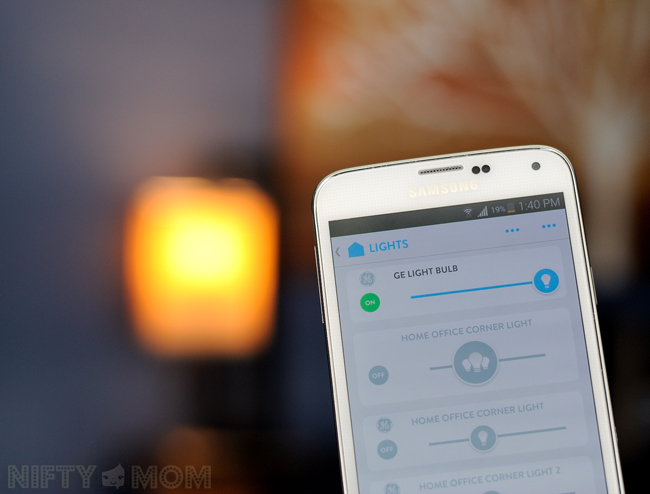 Within seconds per light, the they were connected to the Wink Hub and I had full control over them.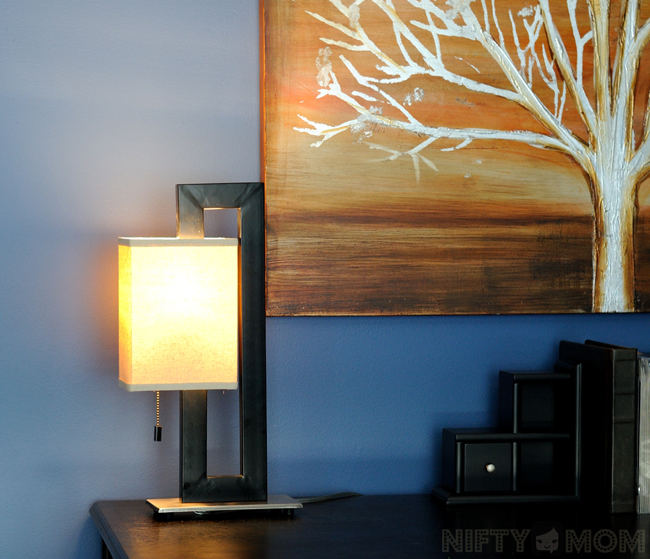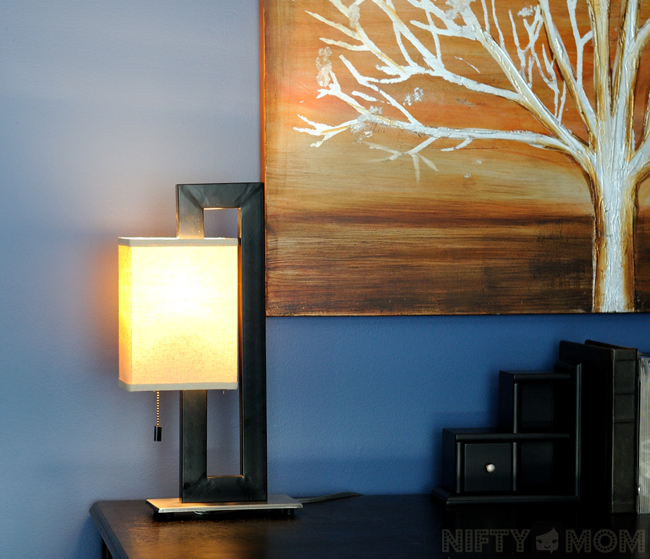 Now I can control downstairs lights from upstairs and vice versa. However, that's not it. The app allows me to set up schedules for the lights. So at 5am, I can set the lights at the end of the stairs and the office to come on daily. No more finding the light switch or stumbling around in the dark. The lights can easily be set to my routines and I can have my path lite before I even wake up.
I am also planning on putting them in my nightstand lamps and schedule them to come on at the same time as my alarm goes off.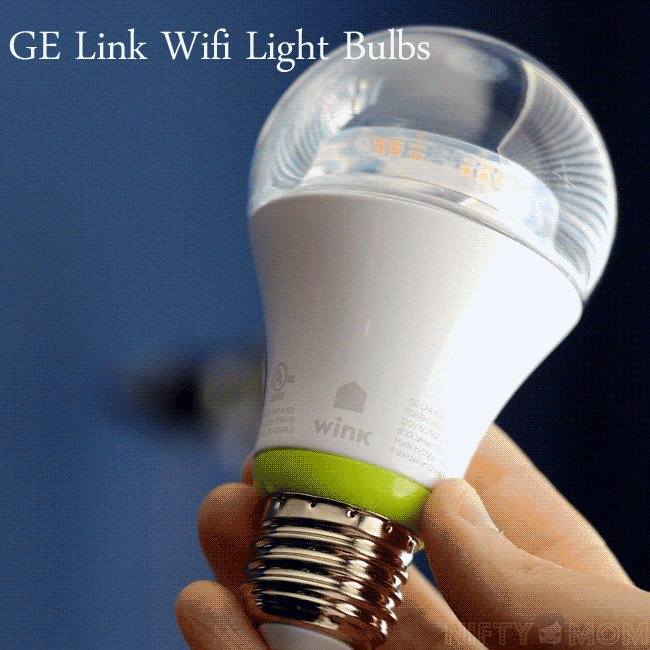 When we are out late some nights, I can simply turn a light on, so it looks like someone is there for an extra security measure. And I can turn lights off when we are leaving and I notice we rushed out and left them all on.
The benefits are well worth the low cost. Each bulb is right under $15, lasts up to 22 years, and uses 80% less power than traditional ones.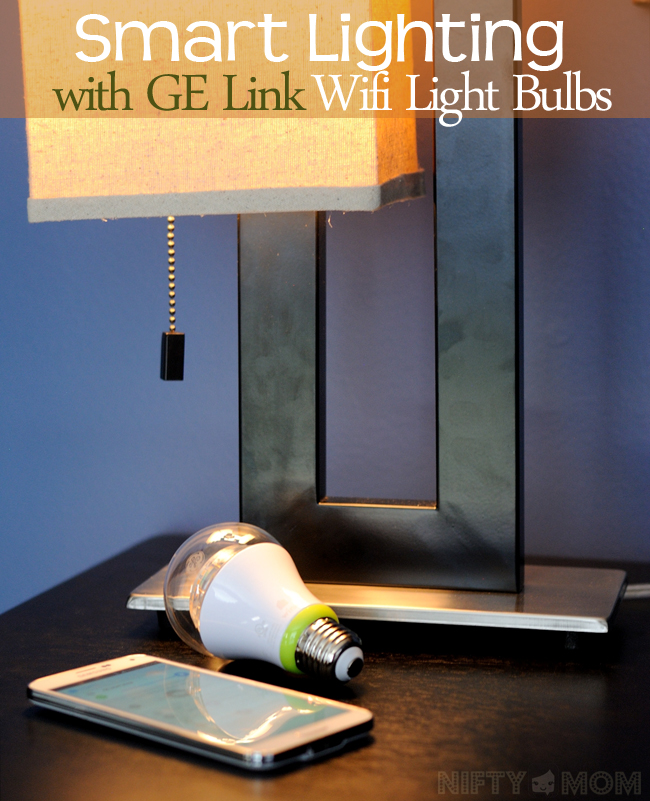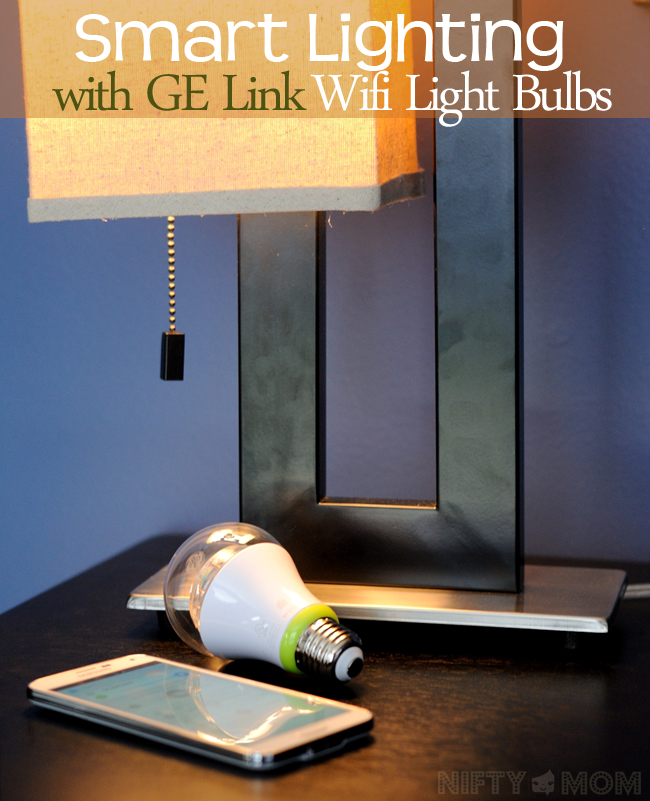 To learn more about GE Link and for the latest tips and updates, be sure to connect with GE Lighting on Facebook, Twitter, Instagram, Pinterest, and YouTube. Plus, this new GE Lighting video is hilarious!

Giveaway
2 winners will be awarded with a GE Lighting kit. The kit will include 1 GE Link LED bulb (size A19-normal general purpose size, $15 value) and 1 Wink hub ($54 value). The kit will also include additional information on the bulb and set-up. Enter using the Rafflecopter form below. GOOD LUCK!