"Thanks to The Coca-Cola Company for providing compensation for this blog post. All opinions expressed are my own."
Family dinners at the dinner table are important to me. Growing up, my parents always tried to make sure we all made time to sit down and enjoy a meal together. It allowed use time to chat and be together in one place, no matter how busy we were. Now with three kids and a husband, I try to do the same thing.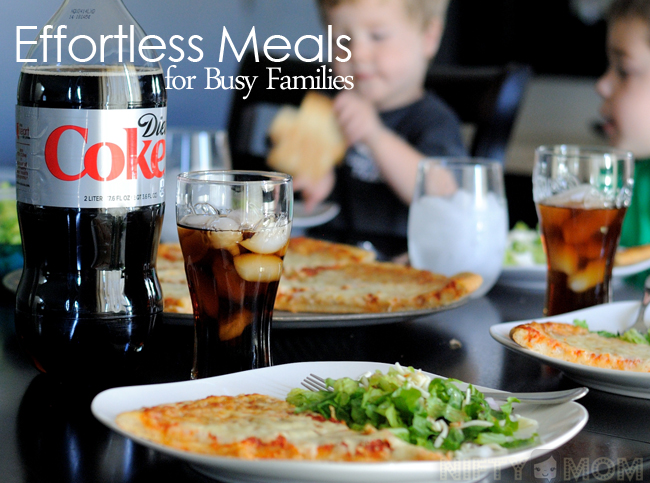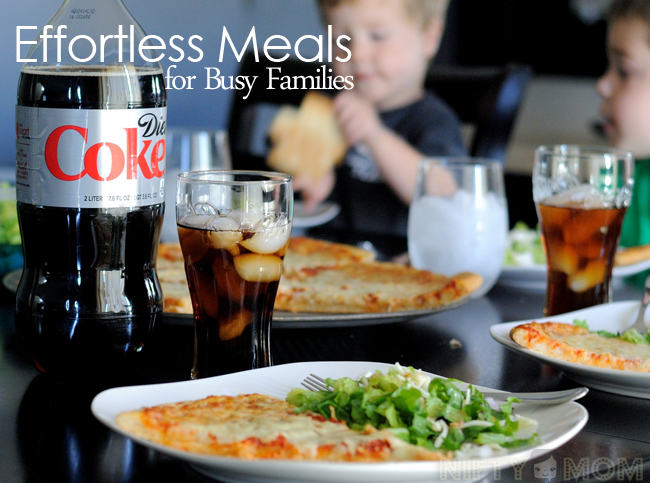 Even though my kids are five and under, I know that family dinners are already instilled in them. Sometime my husband has to work late, or has a dinner at work. He may come home while we are eating. Even though he may not be eating with us, he still sits down at the dinner table. My four-year-old likes to question his dad intensively if he does otherwise. "It's dinnertime dad, you need to be at the dinner table with us. Why aren't you?" 
However, sometimes it is difficult to constantly produce homemade large family dinners. Between school pick-up, t-ball practice, work, and daily life, it's just not easy. I don't have hours to spend in the kitchen (or even 30 minutes) every single day. That doesn't mean I can't find a way to still provide my family with a delicious meal to enjoy together.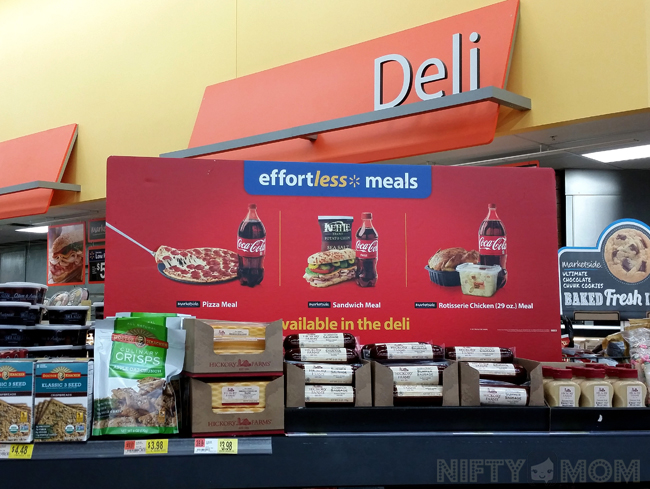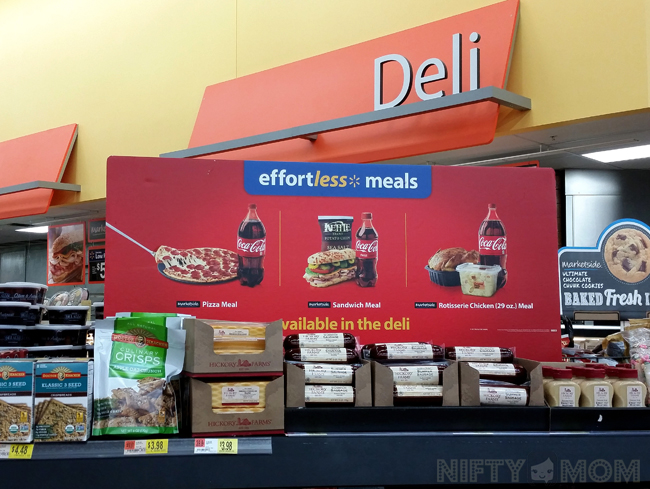 One afternoon I was running (literally running while pushing the massive three-kid shopping cart) through Walmart to grab something Ethan needed after school, I was frantic. I planned on making a chicken meal with fresh veggies and homemade mash potatoes. The extra stop had my mind racing in 50 directions.
How was I going to get dinner on the table by the time my husband got home? Does the laundry still need switched out? Do we need milk? Did I ever respond to that work email? Oh yeah, what about dinner? There's only 2 kids in the cart, where did the third go? 
A simple trip to the store with three kids is never a quick in-and-out experience. It's a huge production, especially after school, after long days. While dashing through the produce and deli section, I saw a sign that said 'Effortless Meals". It sounded like something that I could use. Plus, when a select meal is purchased, bonus My Coke Rewards points can be redeemed. While I was about to pick up the ready-to-eat rotisserie chicken meal, the little ones started simultaneously chanting 'piz-za!! piz-za!! piz-za!!'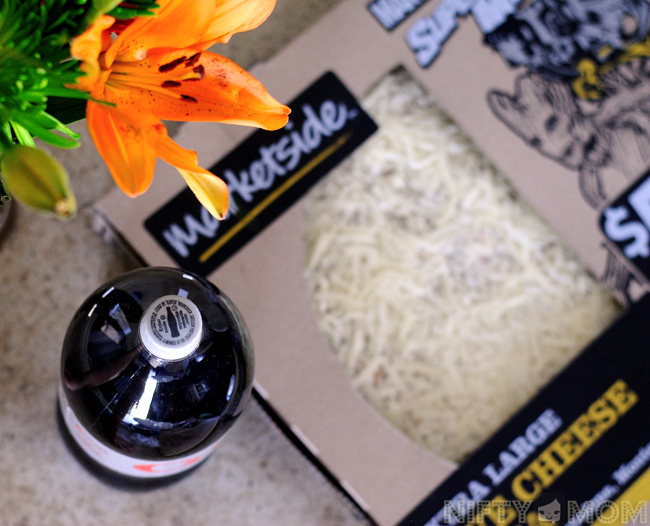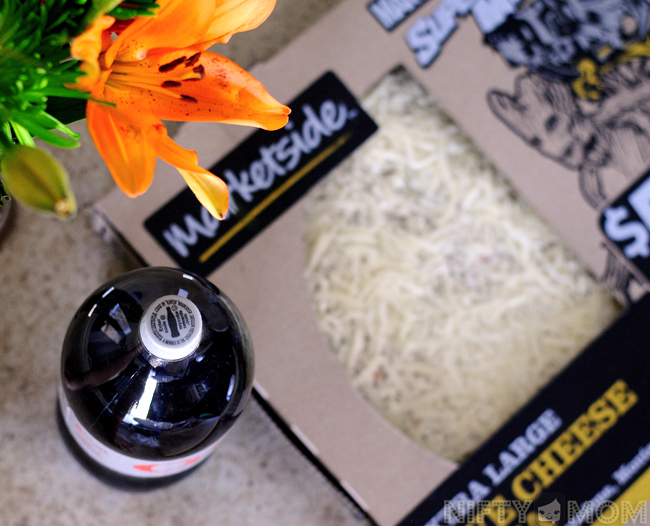 That's when they won the dinner plan for the evening. I grabbed a 16″ Marketside Take & Bake Five Cheese Pizza and a 2-Liter of Diet Coca-Cola for my husband. It was something that I could easily make, and not have to spend all my time in the kitchen when we got home. Something that would still be done in less than 20 minutes.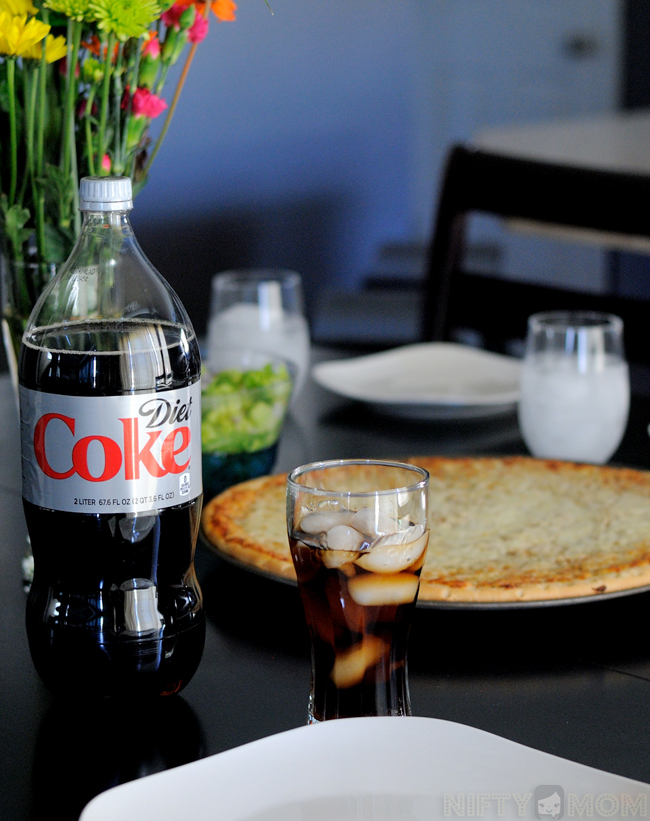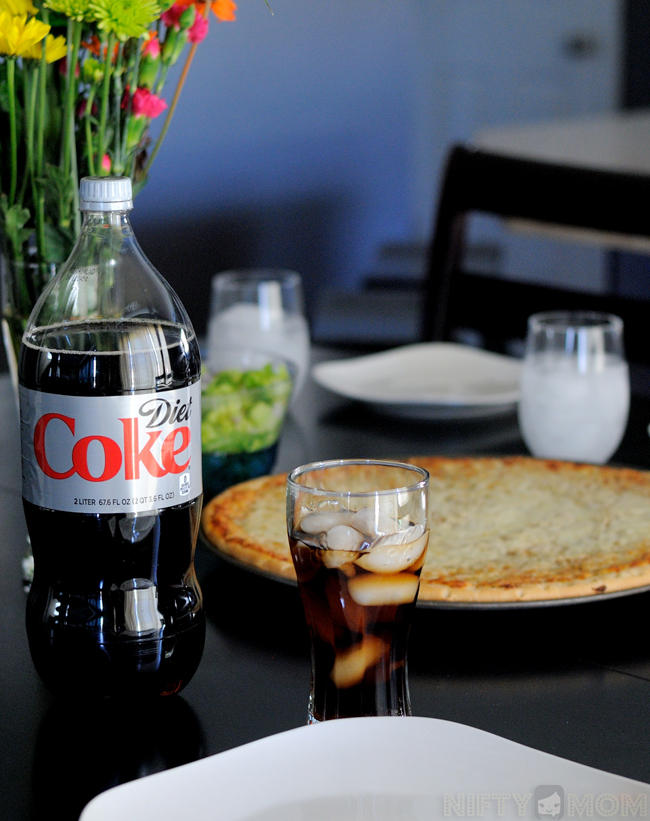 With the help of the little ones, we threw together a little salad and got the table set while the pizza was in the oven.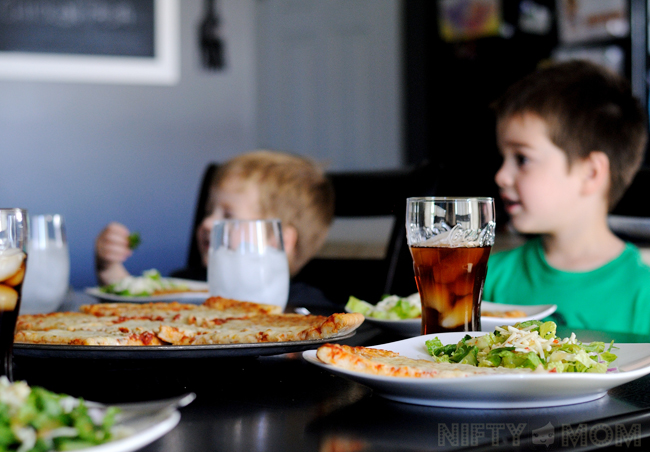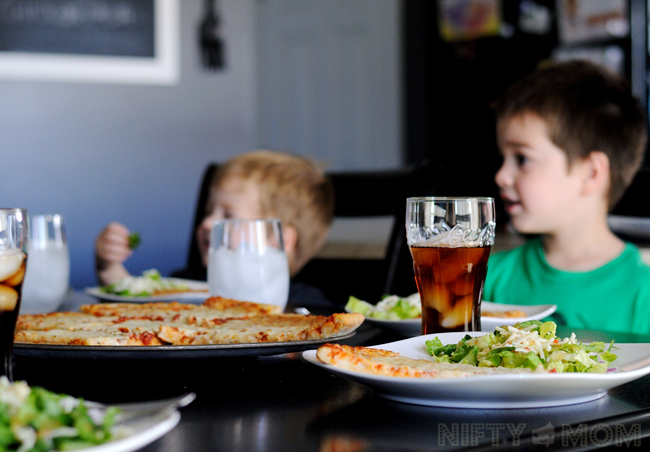 I'd say it was a successful dinner. The kids got their pizza and I got the family together for dinner for yet another meal. One that I thought wasn't going to happen an hour earlier.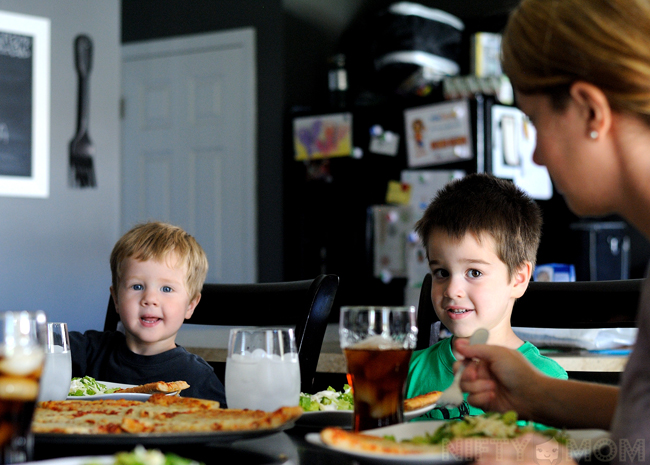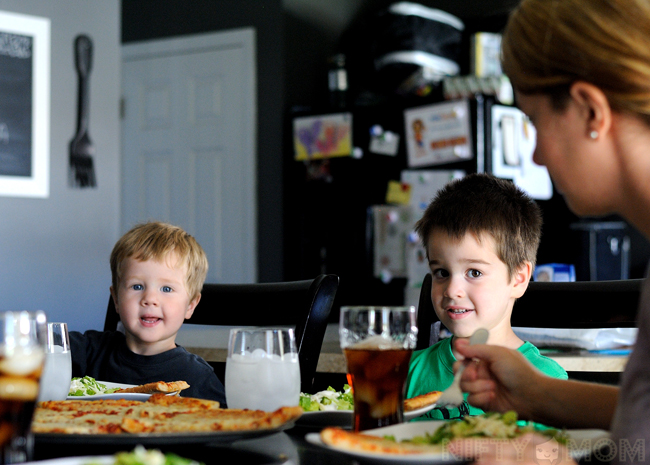 Now every time we go through the deli section at Walmart, which happens to be at least weekly, the boys want a pizza. At least now I know I can grab a few different meals that are effortless. Ones that allow me to get our family dinner on the table, even when I don't think it is possible.