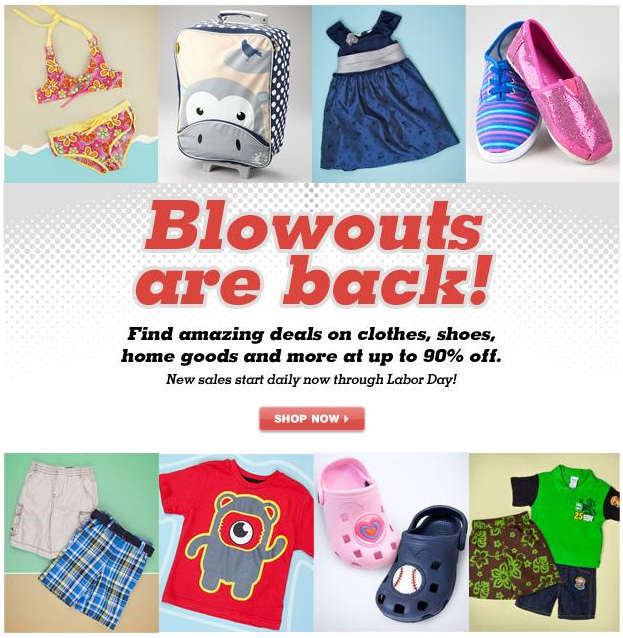 This weekend on Totsy, they are have a HUGE Blowout Sale! They have a little bit of everything up to 90% off with prices starting at $1.50. There are TONS of things to choose from: swimsuits, toys, shoes, baby essentials, apparel for babies, infants, toddlers, kids, and women. Things are selling out quick! They are adding new items all weekend long!
If you are unfamiliar with Totsy, it is a daily deal website that features tons of products for babies, kids, and moms, up to 90% off. It is free to join!
Start shopping this HUGE BLOWOUT SALE before everything is SOLD OUT!