This holiday baking recipe is part of a sponsored post for a Collective Bias® #HolidayButter #cbias campaign. All opinions expressed are my own.
Baking delectable treats is a huge part of the holiday season. They are an important part of dinner parties, gatherings, and as gifts. If there is one thing I learned about gift giving, it's that I can rarely go wrong with delicious treats.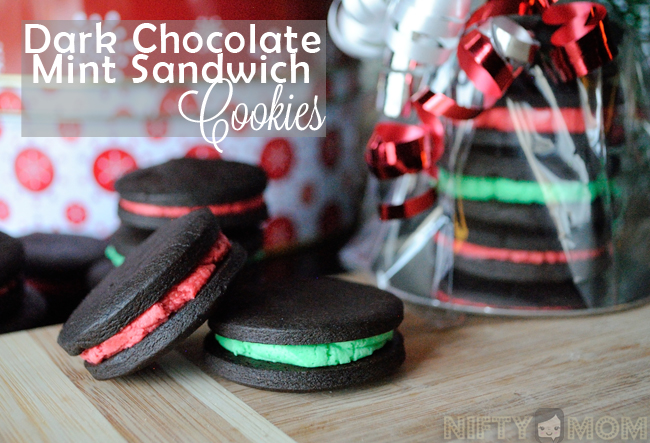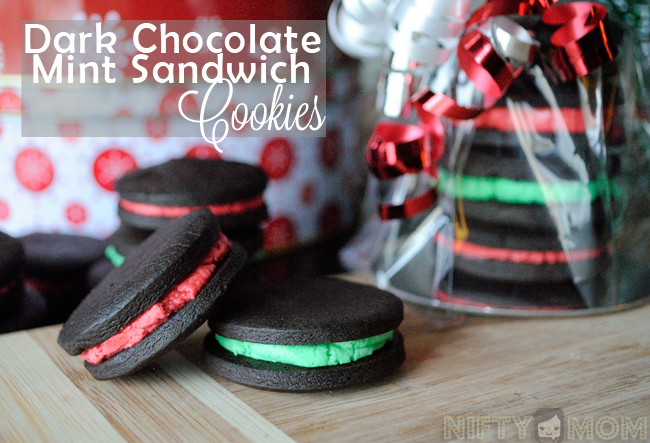 We have been baking like crazy since Thanksgiving. The kids enjoy helping by mixing the ingredients and testing the goods out after they are baked. This year we are trying to make cookies and desserts for family and friends all month long. I think homemade gifts are essential each year, and edible ones are always a crowd-pleaser.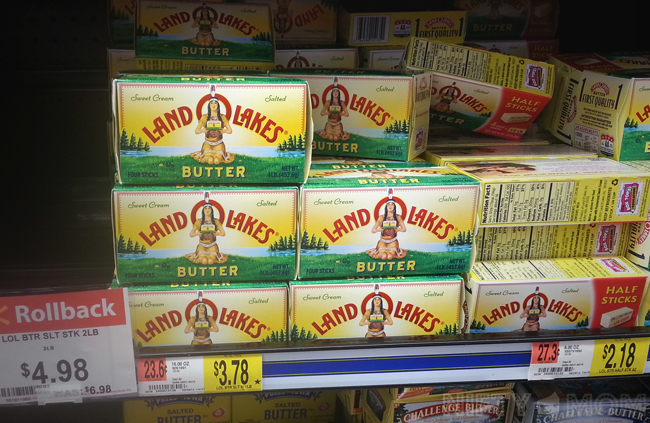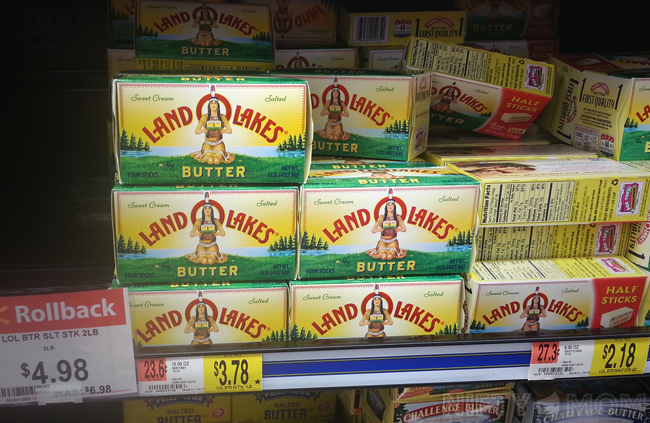 With all the baking comes lots of trips to the store. There are a few things we go through a lot of. One of those things include butter. From Thanksgiving through New Years, I probably use more sticks of butter than I have all whole year. Just about every time I make a trip to Walmart, I have to pick up another box or two of Land O' Lakes Butter Sticks. It is crucial that I have at least one box in my refrigerator at all times. I never know when I may need to bake something for a last minute gift or for a get-together. The latest treats we baked up include these festive sandwich cookies.
Dark Chocolate Mint Sandwich Cookies Recipe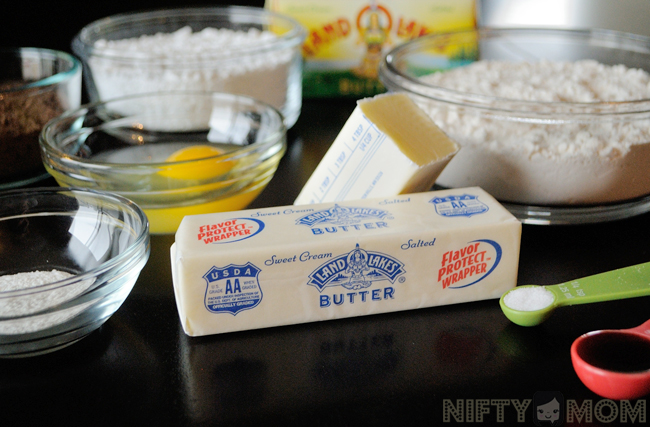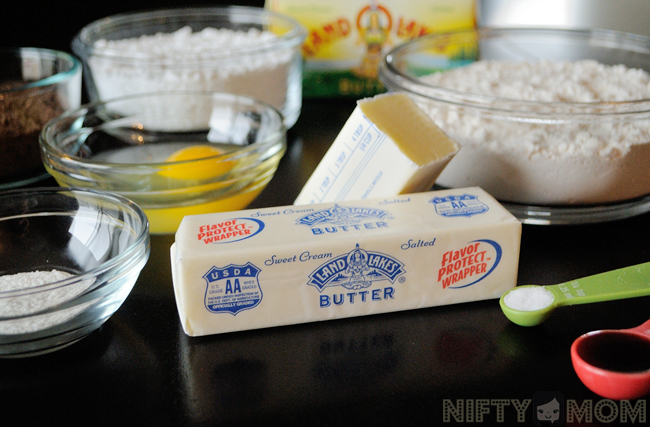 This is an amazing recipe from Land O' Lakes that is not only great for a dessert, but can also make a cute gift.
Cookie Ingredients:
1 3/4 cups All Purpose Flour

1/2 cup Dark Cocoa
1 1/4 teaspoons Baking Powder
1/4 teaspoon Salt
1 1/4 cups Powdered Sugar
3/4 cups Land O'Lakes Butter, softened
1 teaspoon Vanilla
1 Egg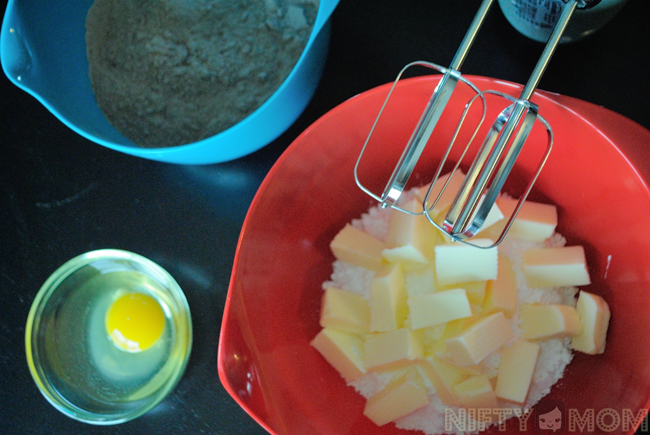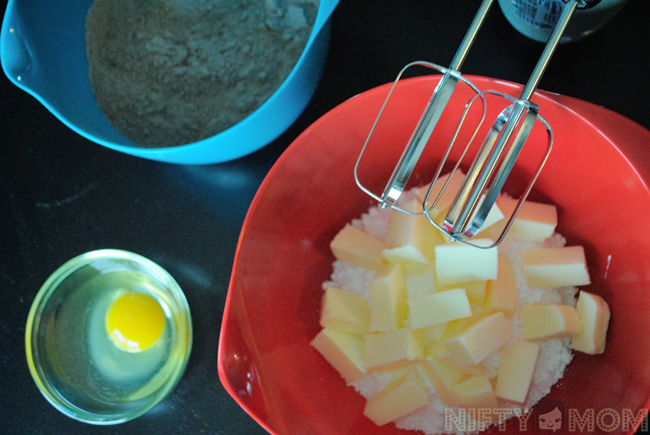 In a medium bowl, mix together the flour, cocoa, baking powder and salt. In a large mixing bowl, combine the powdered sugar and softened butter. At a medium speed, beat until it becomes creamy. Next, mix in the egg and vanilla. Gradually add the flour mixture, beating at a low speed until well mixed.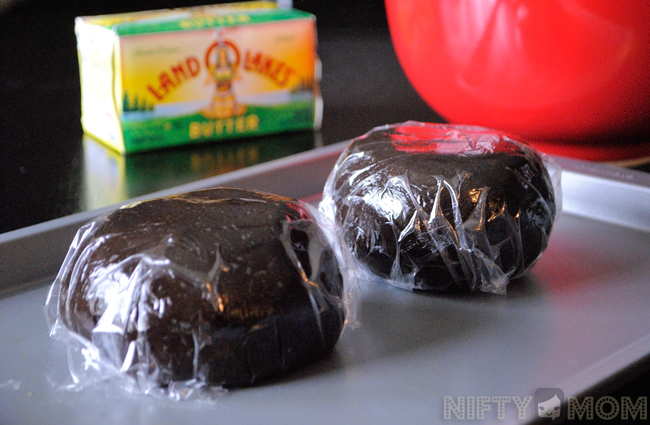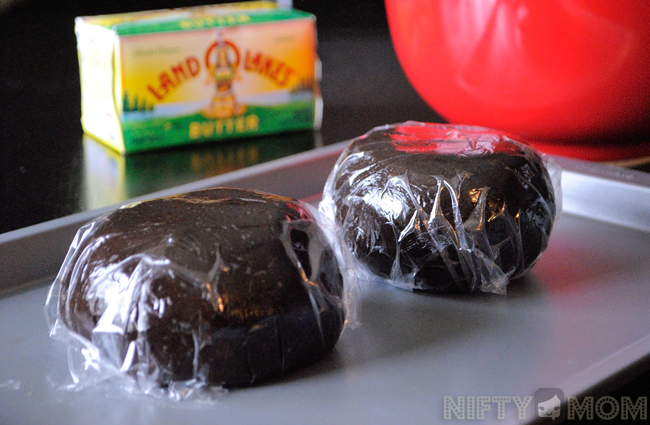 After all the dough is mixed, divide it in half. Shape them each into a ball, slightly flatten, and wrap with plastic food wrap. Refrigerate until firm, for about 2 hours.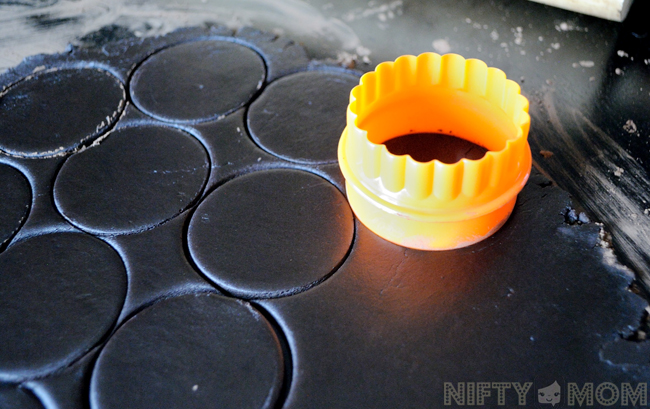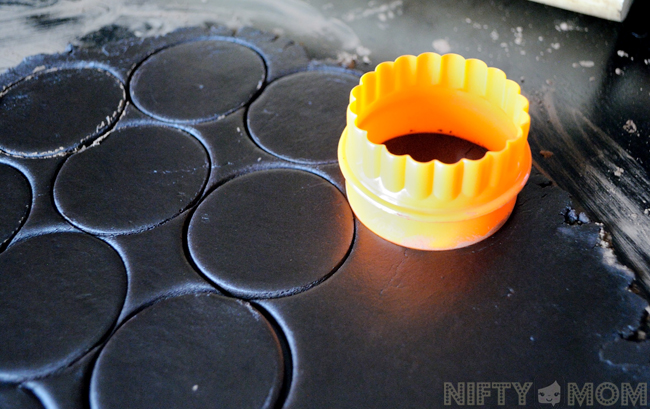 When you are ready to bake the cookies, preheat the oven to 375ºF. Line baking sheets with parchment paper and set aside.
Roll out the balls of dough onto a surface sprinkled with cocoa powder to 1/8-inch thickness. Using 2-inch round cookie cutters, cut your cookies out and place them into the baking sheets one inch apart. Bake each batch 8-10 minutes, until set. Place the baked cookies onto cooling racks until cooled completely.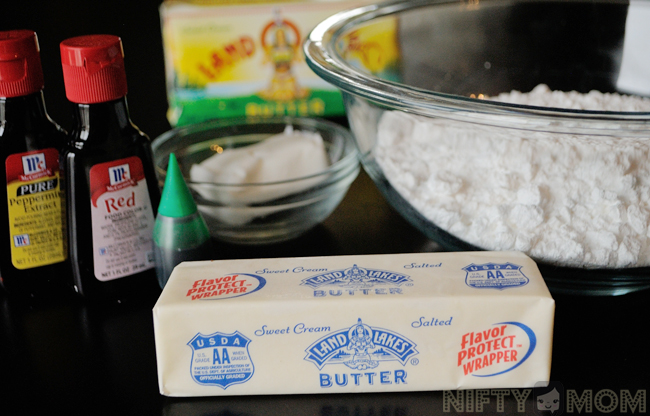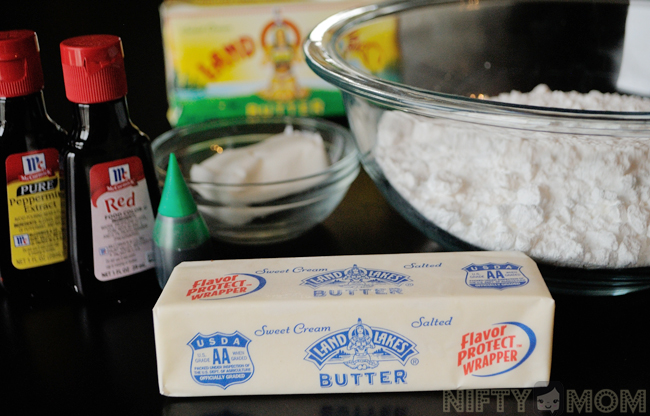 While the cookies are baking, the filling should be made.
Ingredients:
1/2 cup Land O' Lakes Butter, softened

3 tablespoons Shortening
2 1/4 cups Powdered Sugar
1/2 teaspoon Peppermint Extract
Green and Red Food Coloring
Add the butter and shortening in a bowl and beat until creamy. Next, add powdered sugar, peppermint extract, beating at a low speed until well mixed. Split the mixture into two bowls. Add a few drops of red food coloring into one bowl and green in the other. Beat on a low speed until completely mixed. Add a few more drops, if needed.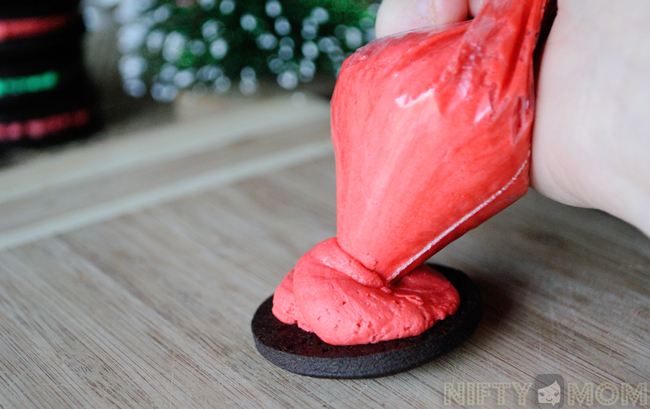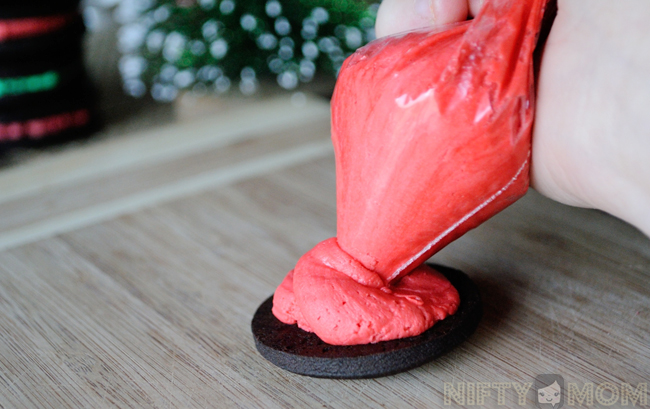 The filling can be spooned onto the cookies, about 2 teaspoons each. To make it easier, I added the mixtures into sandwich bags and snipped the bottom corner. To make the sandwiches, squeeze some filling onto the bottom of one cookie, and top with a second cookie, bottom side down. Repeat with all cookies alternating filling colors.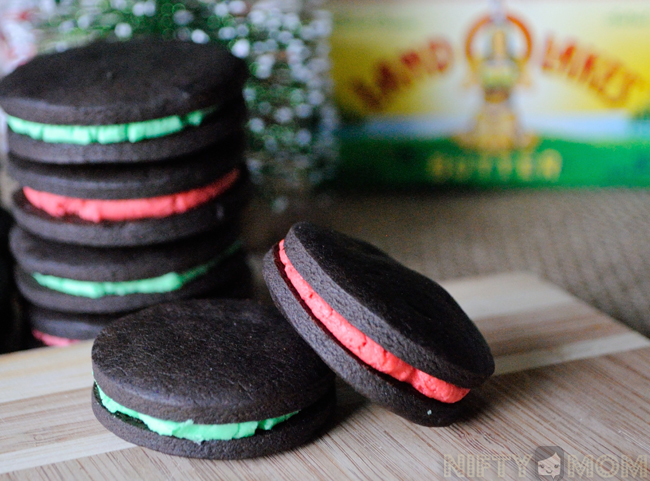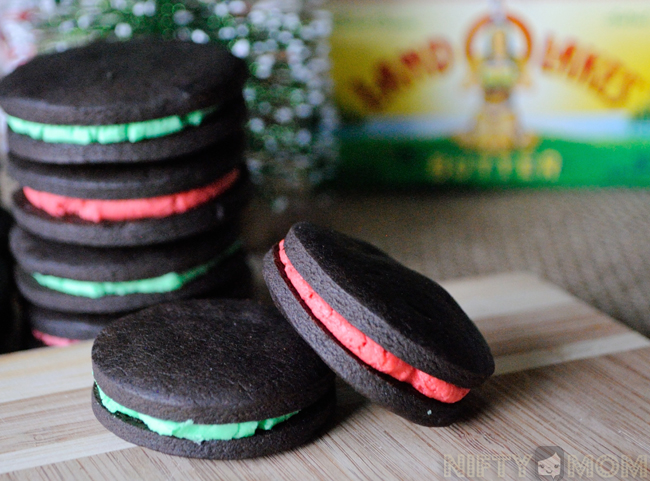 The festive colored filling make these Dark Chocolate Mint Sandwich Cookies a great addition to any holiday dessert table.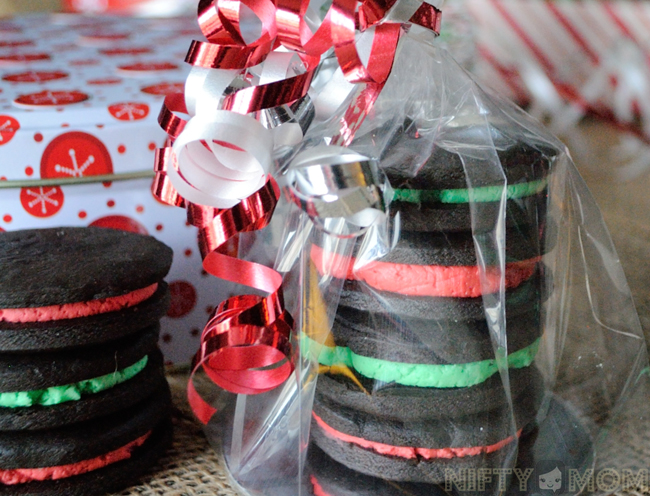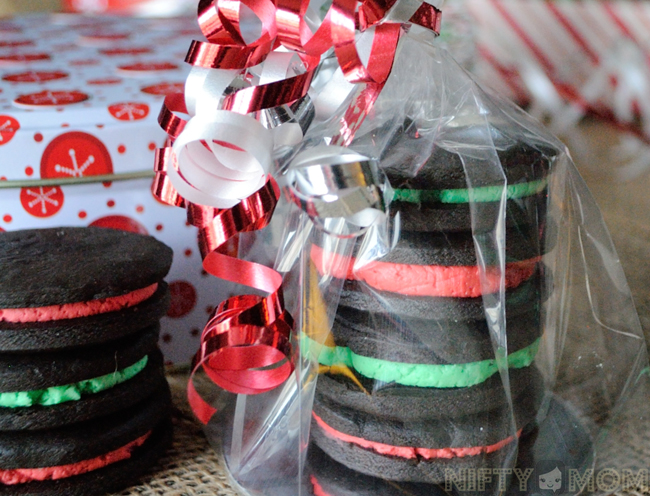 I made this batch for gifts. I simply stacked four to six cookies in favor bags and tied with ribbon. The treats can easily be given to co-workers or used as party favors. I will be using them as gifts for our neighbors.
Want to win a $250 Walart Gift Card? Here's your chance!
One winner will be selected at random. One entry per person. Contest runs 11/25/13 to 1/4/14.
GOOD LUCK!