I am sharing some sweet DIY Easter gift ideas as part of a #VIPFruitFlavors sponsored campaign for #CollectiveBias. All opinions expressed are my own.
Only a couple more days and it will be April. What? I feel like we were just ringing in the New Year. However, now it is time to start thinking about the next big holiday: Easter. First on my list is getting some easy candy gifts completed.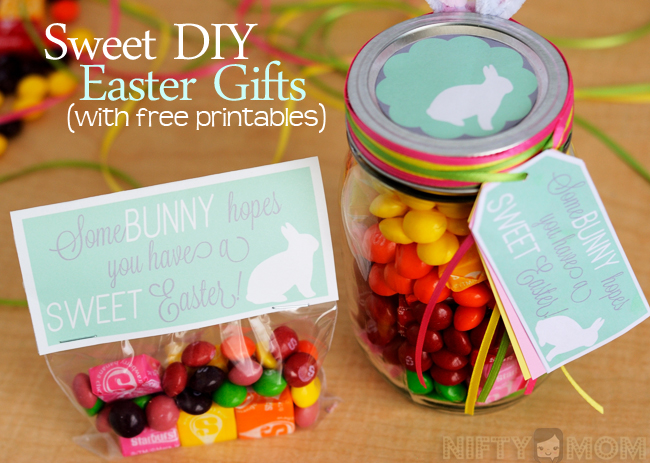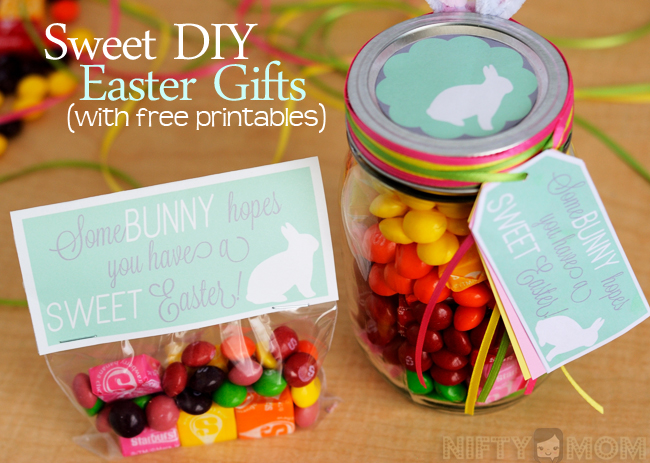 This year is the first year my oldest is in preschool. Therefore, it is the first time I've had the opportunity to make treats for classmates and teachers. I love making easy cute little gifts that reflect some part of the holiday or season. I normally do it just for my boys at home and our friends, but it has been fun coming up with new ideas and treats for him to handout at school. This Easter will be no exception.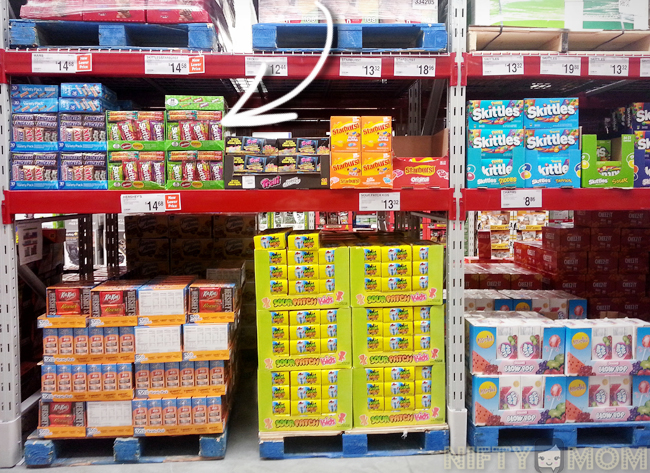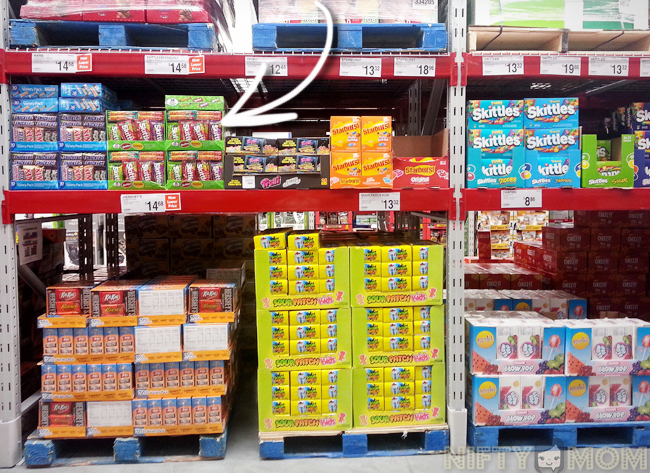 Last week, while I was making my monthly trip to Sam's Club, I ventured to the candy aisle. I (often unsuccessfully) avoid it because the impulse to buy over 2 dozen packages of candy is so hard to pass up. The larger size boxes are very handy when making gifts, treat bags, and during parties.
When it comes to Easter and Spring, I am typically drawn to many colorful and bright items. The Skittles & Starburst 30 Pack from Sam's Club quickly grabbed my attention for the Easter treats. It had a variety of both Skittles and Starburst, with enough to feed a whole classroom.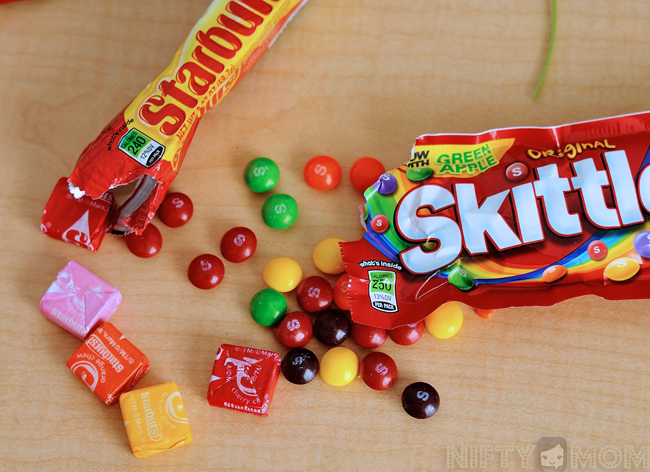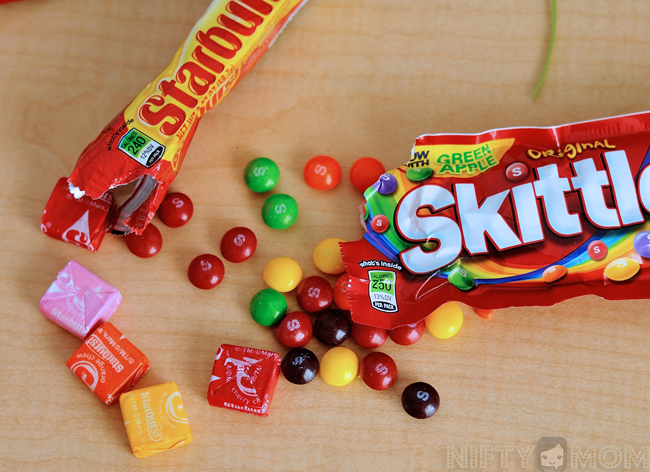 I knew I wanted to do something for my son's teachers and classmates, but make them similar. These two ideas can also be great for neighbors, friends, Easter gatherings or parties.
Mason Jar Easter Gift Idea for Teachers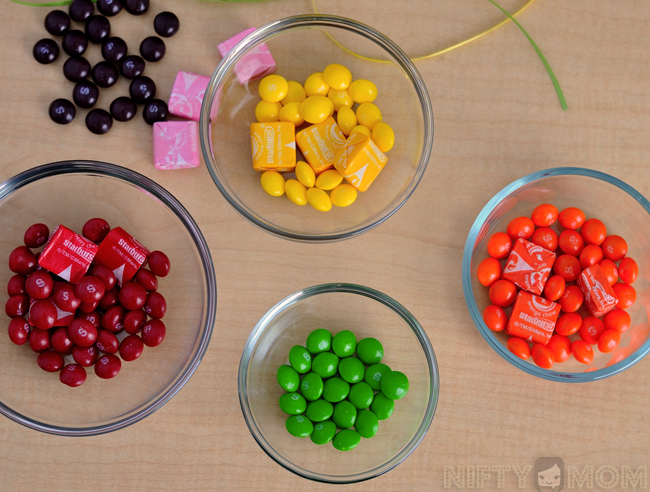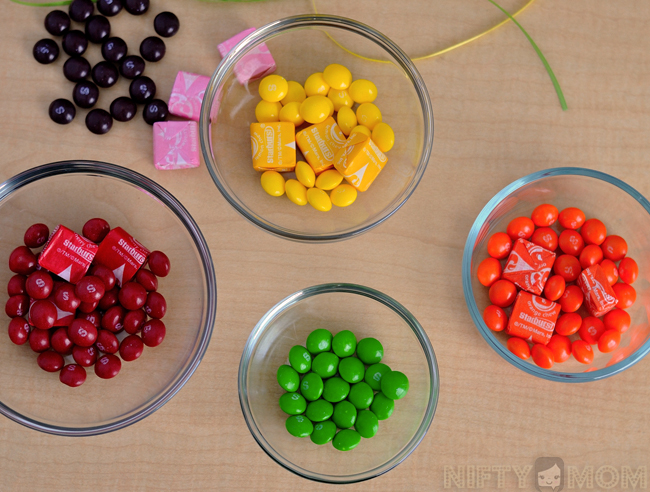 Supplies Needed:
Mason Jar

Colorful Ribbons
Hot Glue Gun
4 Bags of Skittles
3 Packages of Starburst
2 White Pipe Cleaners
1 Pink Pipe Cleaner
Cut out Sweet Easter Tags (Click here for PDF to print)
Colorful Card Stock
Hole Punch for the tag


First, sort the colors of all the candy. It looks better in the mason jar if the colors are layered.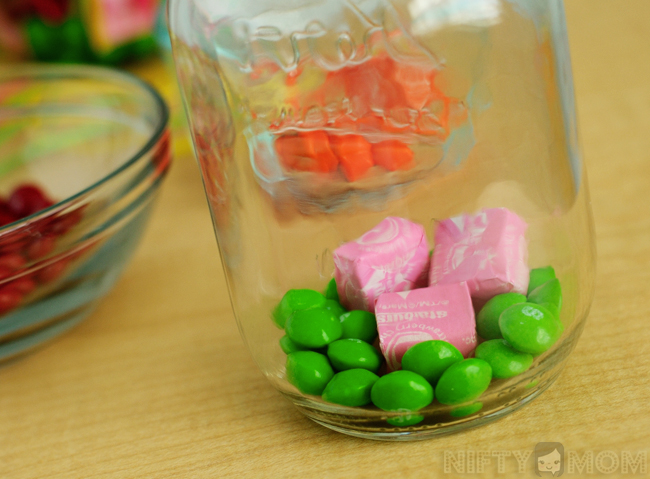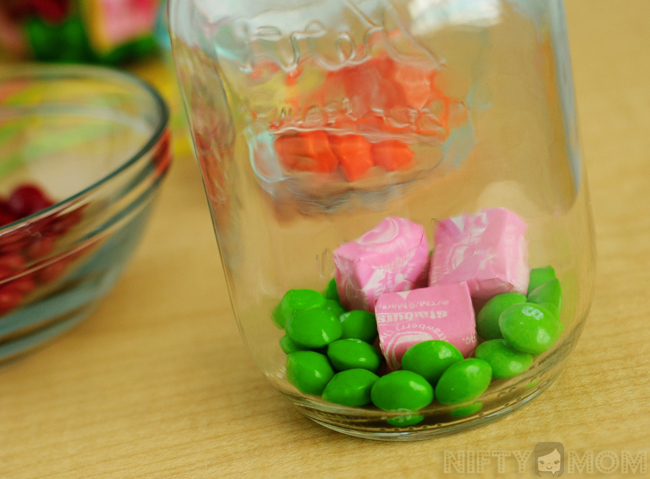 Next, layer the colors into the mason jar. My layers were green Skittles, pink Starburst, red of both, orange of both, yellow of both, and purple Skittles last. They will fill perfectly to the way to the top of the jar. Secure the jar lid.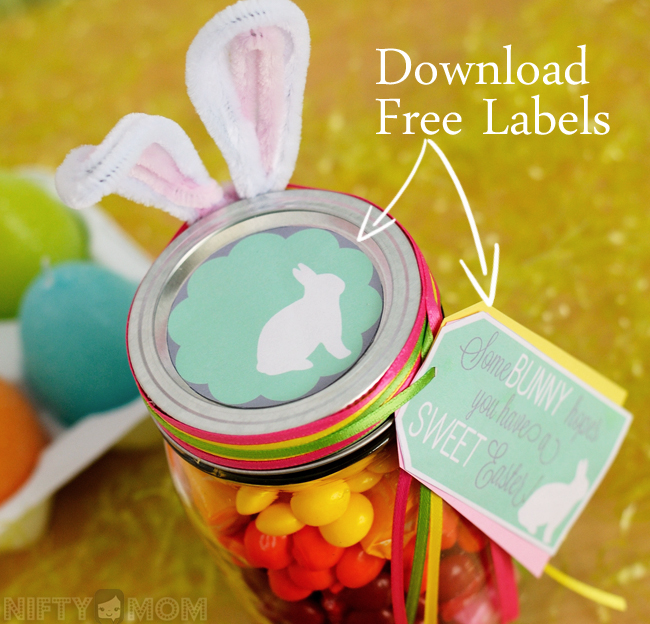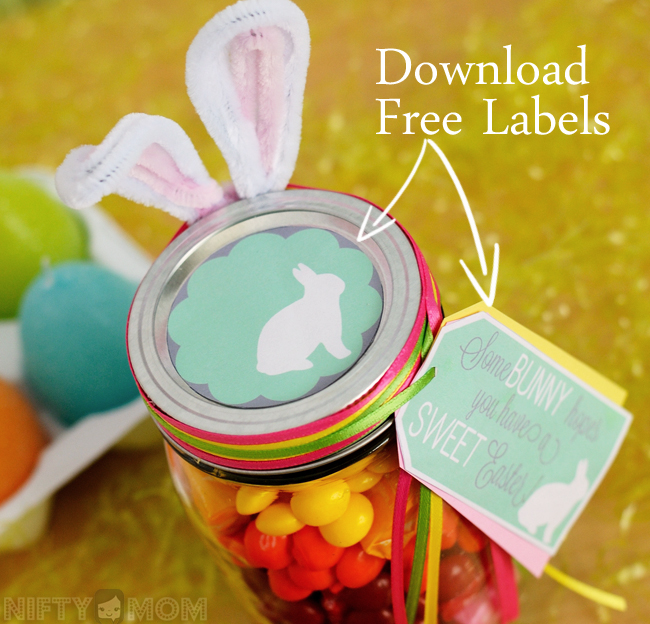 Glue or tape the circle bunny image on the lid (printable PDF here).
Next, I made bunny ears for the jar. This is optional. I took one white pipe cleaner for each ear and folded in half, and then half again. Then I cut a pink pipe cleaner in half and folded each piece in half for the inside of the ears. I had to play with them a little bit to form a good shape.
I wrapped colorful ribbon around the lid for added colors, hot gluing a few places to ensure it would stay in place.  After I cut out the tag, I traced and cut of a few more on colored cardstock. This adds some depth to the tag. Tie one more ribbon around with the tag to attach.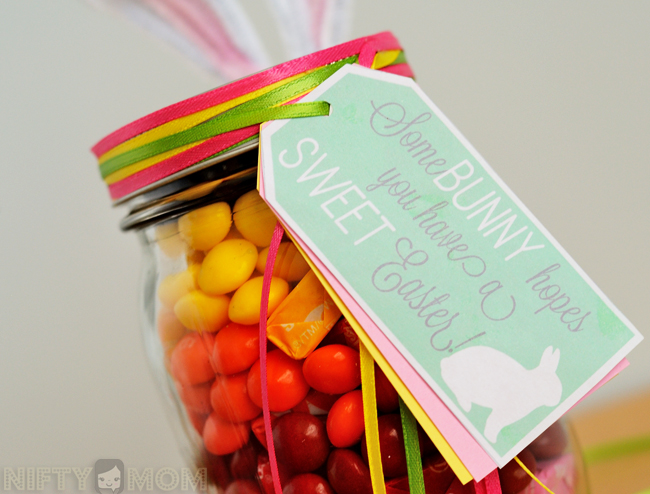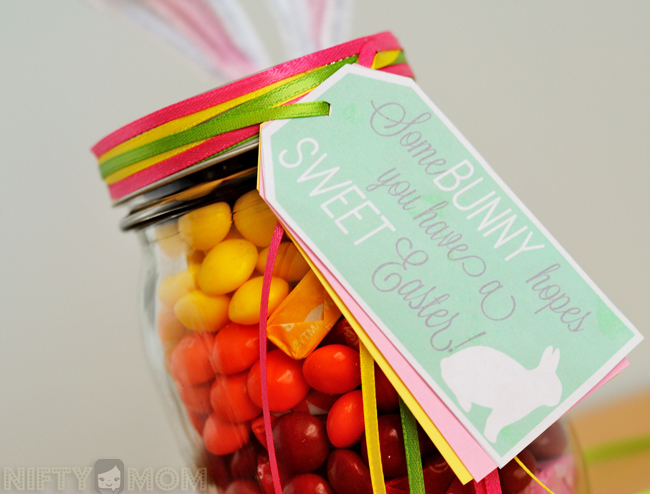 Easy Classroom Easter Gift Idea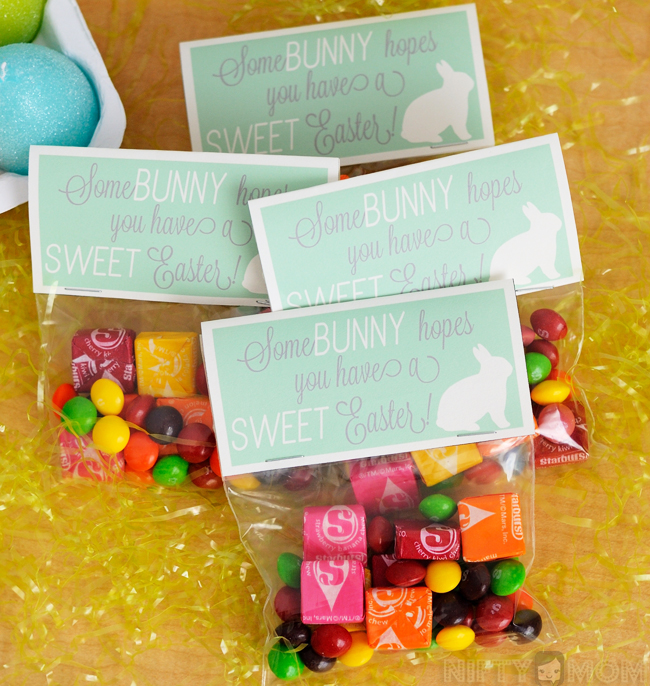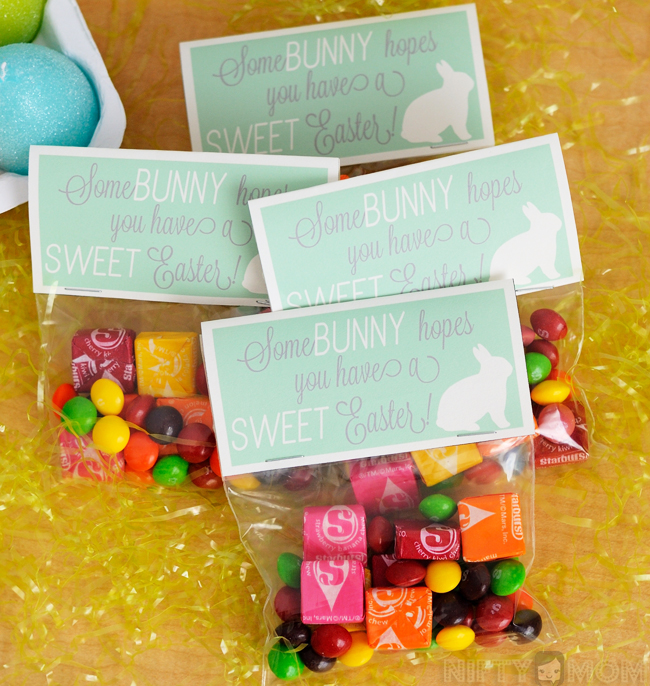 For the smaller gifts, I used 4×6 plastic bags that can be found at Walmart (100 for just $2). I added a handful of both Skittles and Starburst to each one. The resealable bag is a little long, so I folded it over about an inch before I added the label. Then fold the label (print here) in half and staple onto the bag with two staples at the bottom. Super easy and super cute. I can't wait to give them out in a few weeks.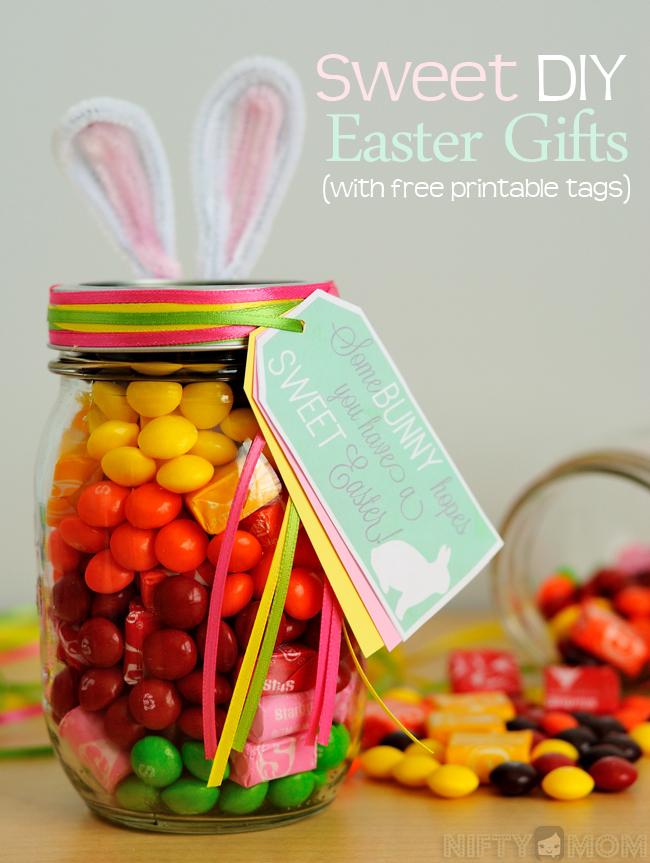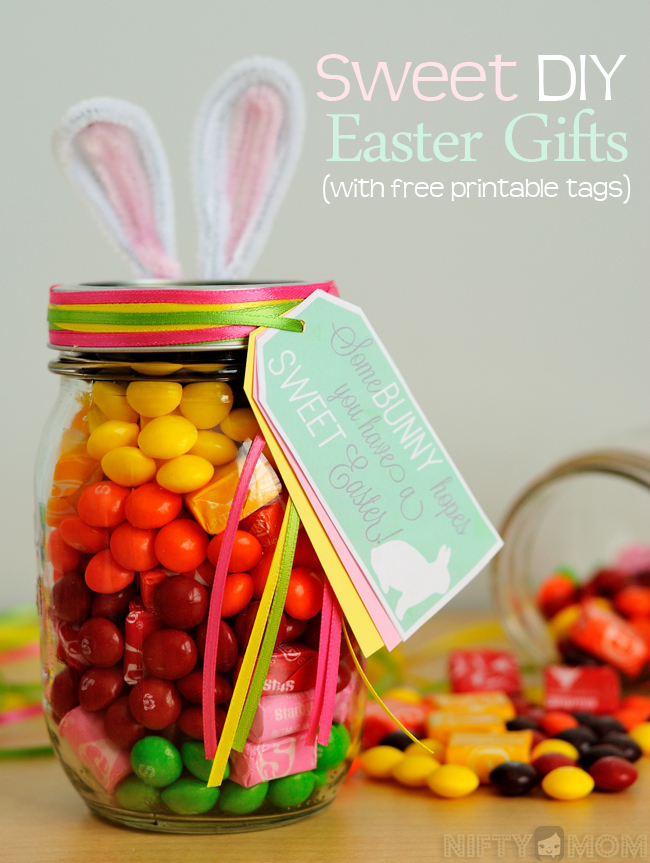 YOU MAY ALSO LIKE: