I can't believe Thanksgiving is already over and it's just about December. Even though I am sad how fast this year went by, I am overjoyed about the holiday season. To get the kids excited this week, we made a Christmas Bucket List, complete with their own tree and ornaments.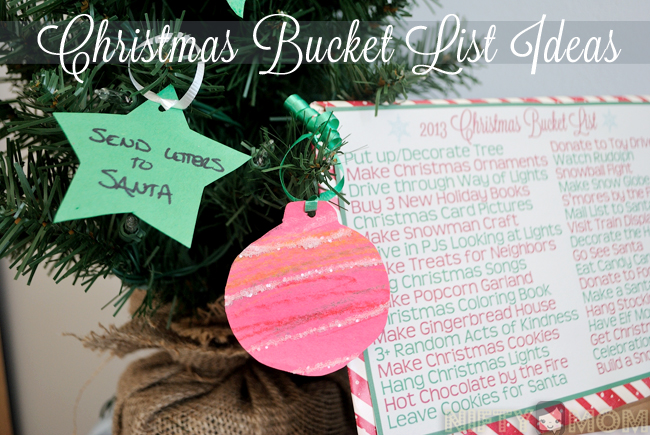 A few months ago, we made a Fall Bucket List Tree and it was a huge hit. The idea was as we complete each activity, we would take the leaf off, so by the time we were done, the leaves have all 'fallen' off the tree. So I thought something like that would be fun for Christmas. This time, we made ornaments and each time we complete one, the kids will hang it on their tree. By Christmas, the whole tree will hopefully be full.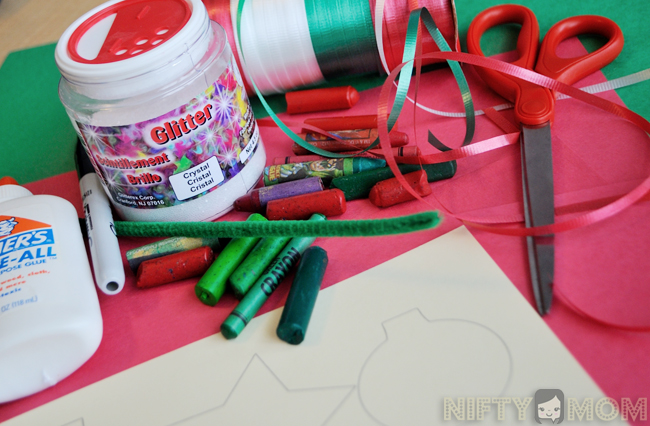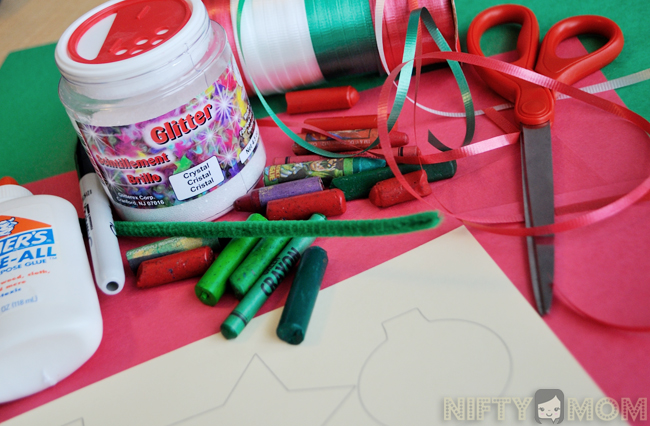 Supplies:
Red & Green Construction Paper 

Curling Ribbon
Crayons
Scissors
Hole Punch
Marker
Glue and Glitter (optional)
Yellow Construction Paper and a Pipe Cleaner (if you want to make a star)
If you have a small tree just this, you can use print this PDF with two star outlines. After you cut them out, cover one with glue, put a pipe cleaner on the bottom with about an inch on the star. Put the second star on top and let dry. When ready, twist the pipe cleaner around the top branch of the tree to keep it in place.
For the ornaments, you can make your own, or print this PDF with four different shapes. The only green and red construction paper we have is too large for the printer. I had to print the outlines out on cardstock, cut them out, and trace a bunch onto the paper. You can just print them on colored paper and that would save a step.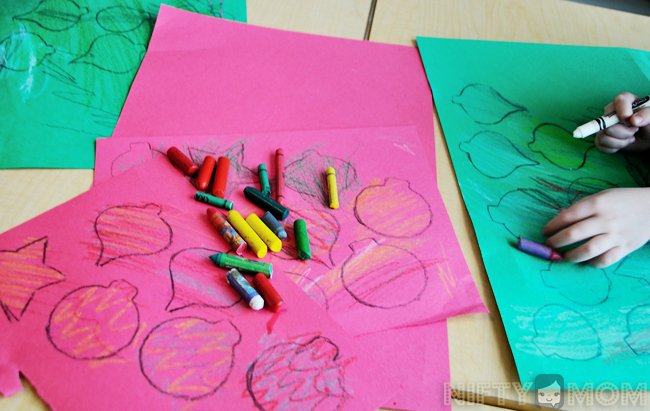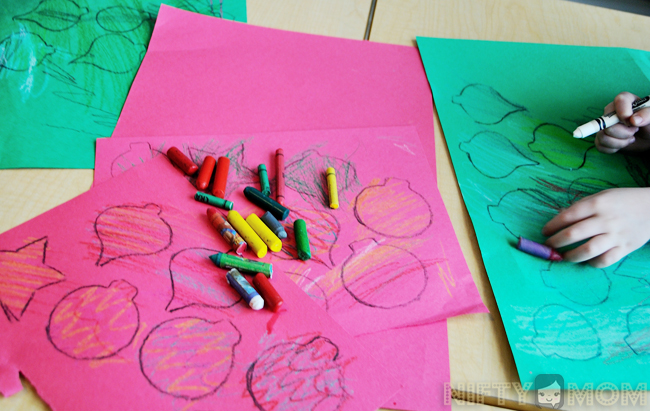 Next I had the little ones color the ornaments. After they were all colored, I had to cut them out. For extra decorations, we added glue and glitter to some of them. You can also decorate with stickers.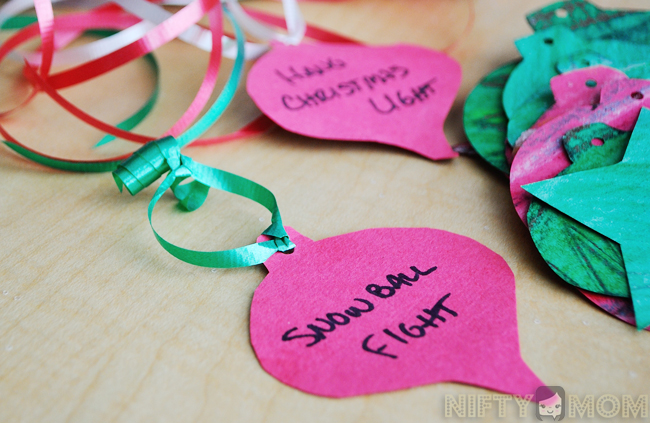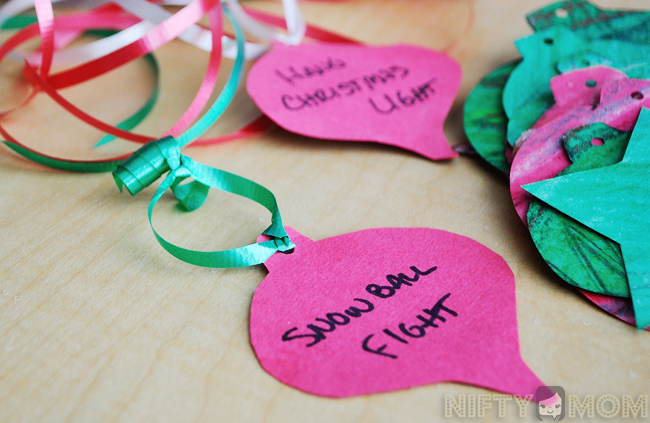 Each ornament will need a hole punched on the top and tied with curling ribbon. In order to get the ornaments to hang better, it is best to tie then once at the bottom and then at the top to hang it. I curled some of extra ribbon with scissors.
Next, we sat down and decided everything we wanted to do before Christmas. Each ornament gets one activity. We came up with more than I thought we would. Like I said, I love everything about the holidays and I want to do as much with my little ones as we can.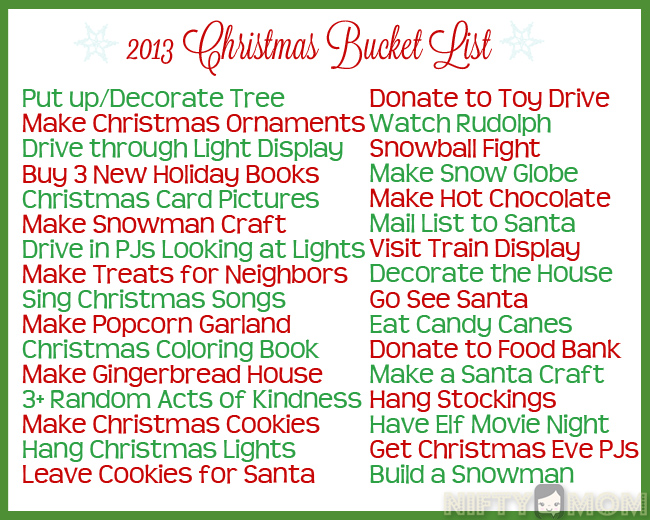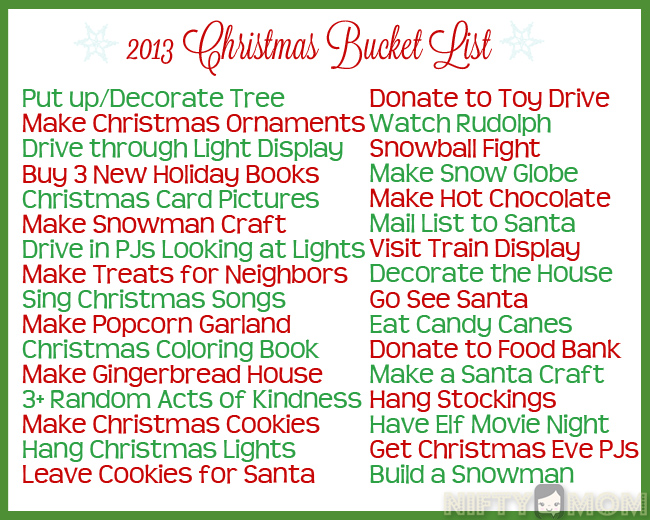 In order to remember everything we want to do, I created a list to easily view. You can print the above image with this PDF document. It is sized at 8×10. I changed a few things from ours to make it more general, because I had some local things listed.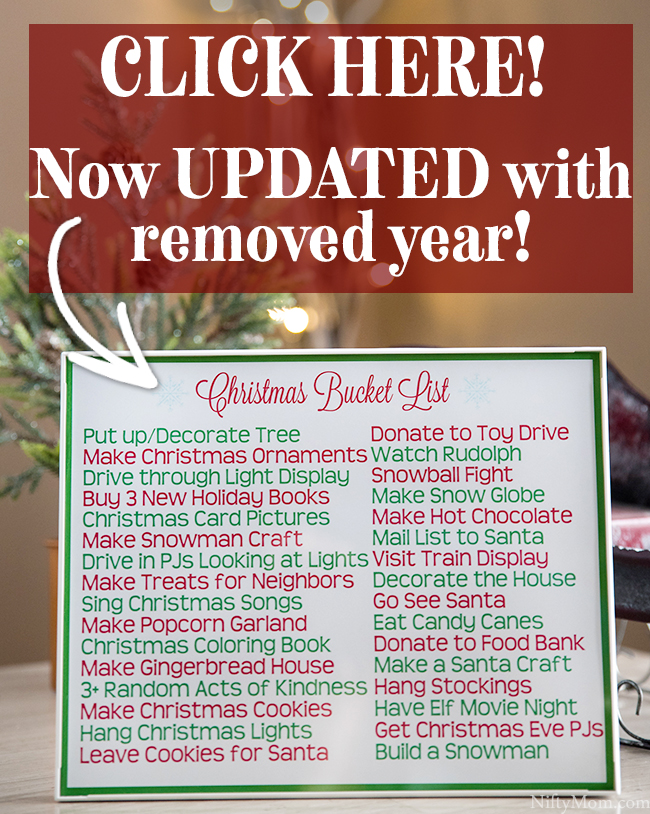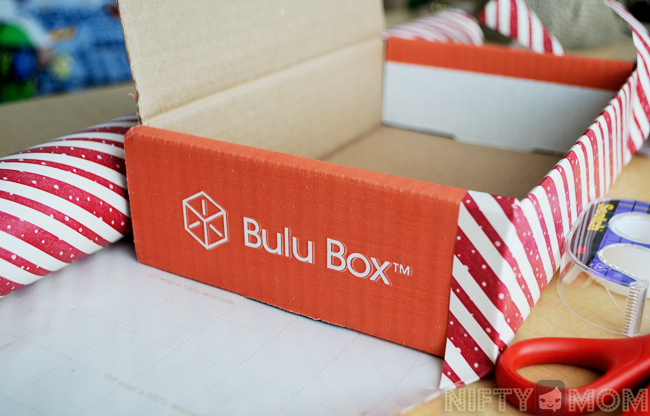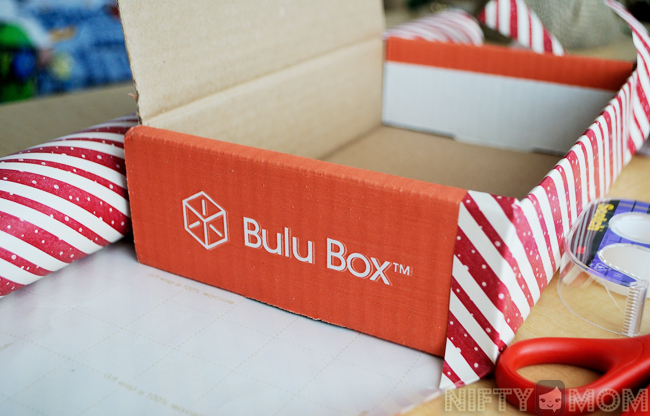 Since we will be hanging the ornaments on the tree as we go, we needed somewhere to put them. I went through my Recycle Bin for Crafts looking for a box to wrap like a present. I used a Bulu Box, which worked out perfect. After cutting the flaps off the top lid and covering it with wrapping paper, I topped it with a bow.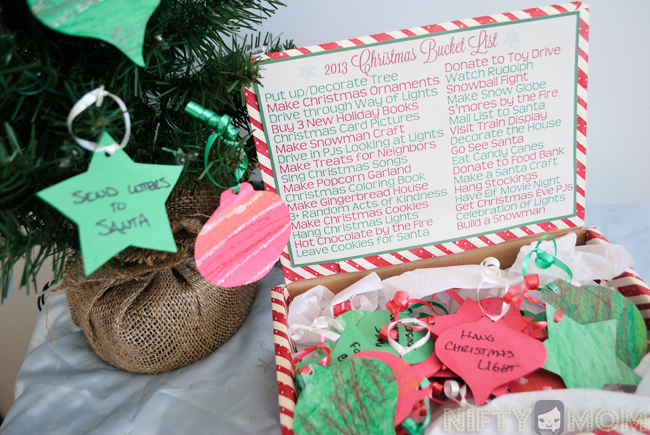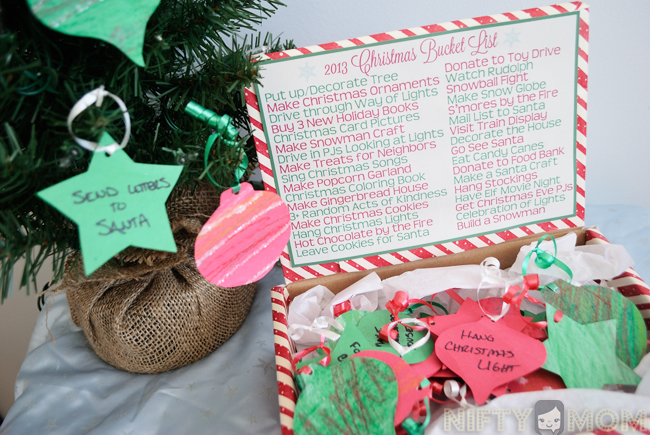 I sized my printable Bucket List down to fit the inside of the lid. If you use just use a box, pail, or bowl, you put your list in a frame, on the refrigerator, or nearby. Now when we do an activity, the kids can find to ornament and hang it on their 2 ft tree. If you don't have a smaller tree, I think it would be great to even put them on your normal Christmas tree.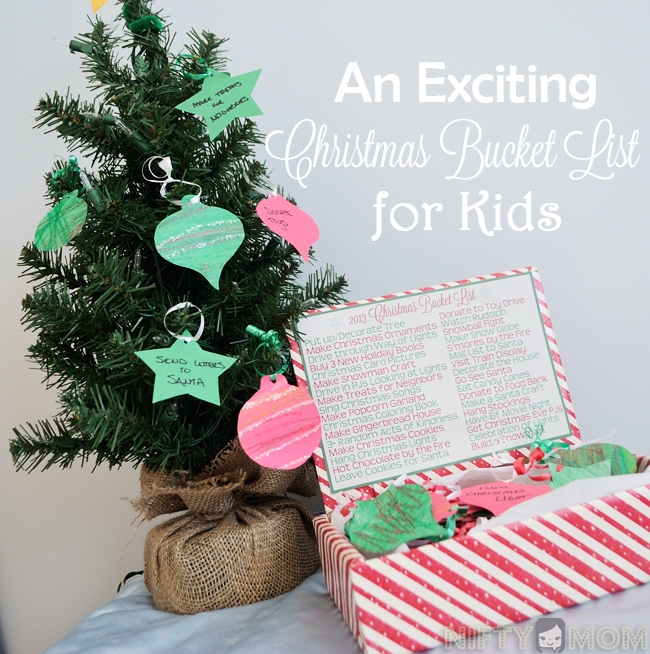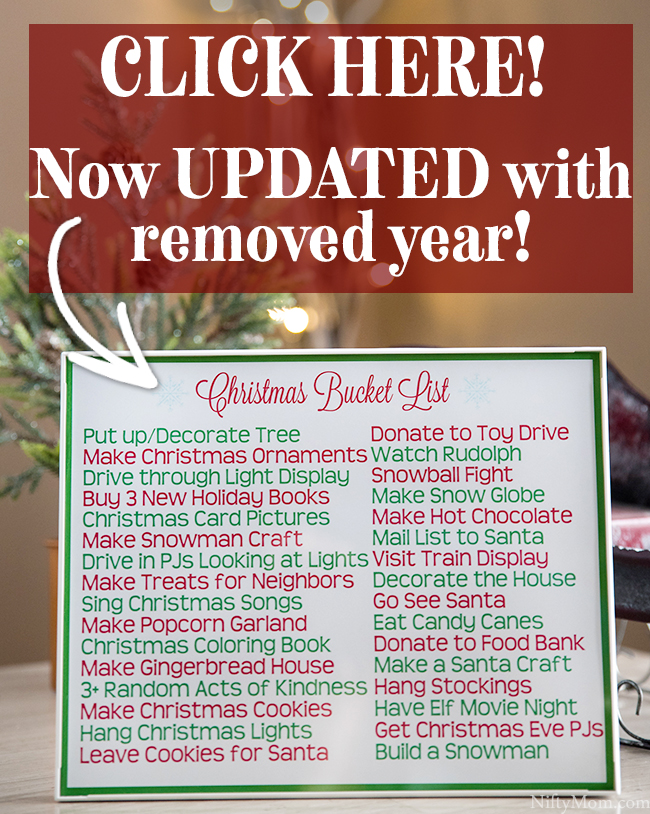 This evening we are getting started with our holiday activities and I can't wait!
What holiday activity do you look forward to doing?