With all the events and craziness going on during the holidays, there is nothing better than making memories with family. To keep track of all our Christmas activities and traditions, we use a fun family Christmas bucket list. I even included a free download so you can print out one for your family.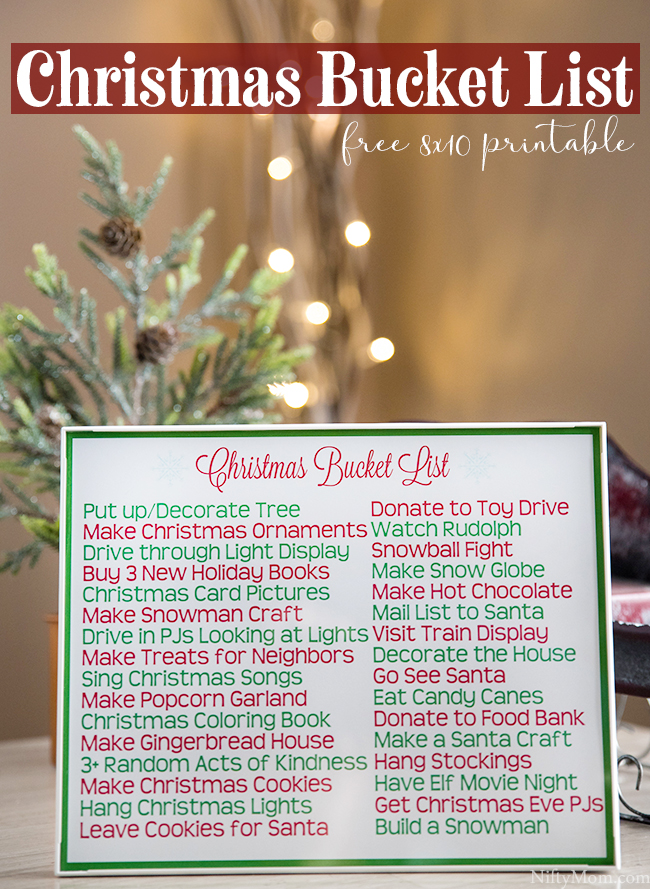 This past weekend I pulled up all the Christmas totes from the basement and we spent hours untangling strands of lights, staking outdoor decorations, fluffing a handful of trees and just having fun.
Among all the decorations, I found this Christmas Bucket List I made back in 2015. It was finally time to take off the year, so we can frame and display it. Click below to print a copy for your family!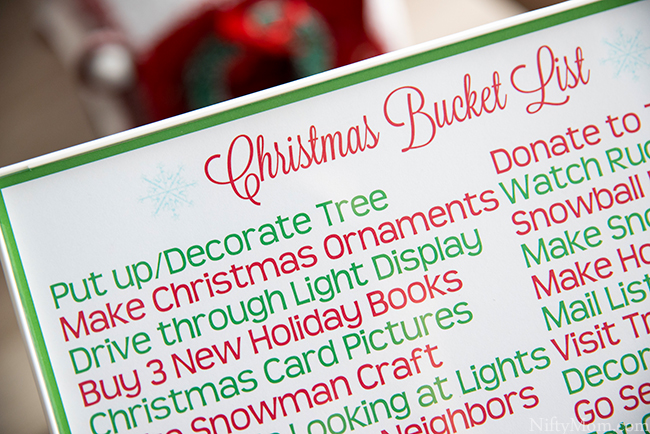 Here are all our favorite things to do as a family in December, that are included on the bucket list:
Put up / Decorate Tree
Make Christmas Ornaments
Drive through Light Display
Buy 3 New Holiday Books
Christmas Card Pictures
Make Snowman Craft
Drive in PJs Looking at Lights
Make Treats for Neighbors
Sing Christmas Songs
Make Popcorn Garland
Christmas Coloring Book
Make Gingerbread House
3+ Random Acts of Kindness
Make Christmas Cookies
Hang Christmas Lights
Leave Cookies for Santa
Donate to Toy Drive
Watch Rudolph
Snowball Fight
Make Snow Globe
Make Hot Chocolate
Mail List to Santa
Visit Train Display
Decorate the House
Go See Santa
Eat Candy Canes
Donate to Food Bank
Make a Santa Craft
Hang Stockings
Have Elf Movie Night
Get Christmas Eve PJs
Build a Snowman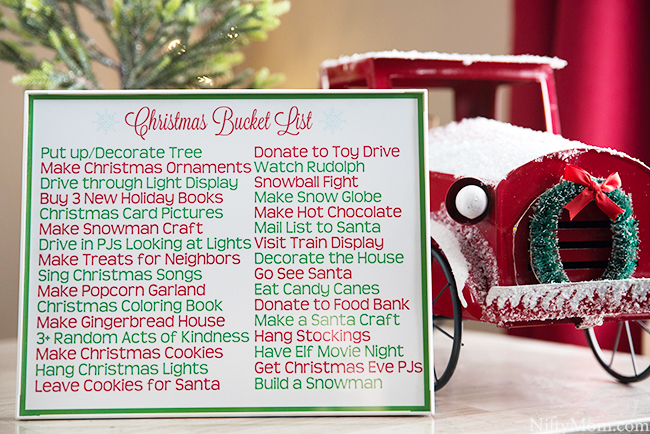 The kids love seeing how many fun activities we have completed and what they still have to look forward to next. Plus, in a frame with glass, we can use a dry erase marker to cross off activities as we complete them.
The bucket list itself is a fun tradition!
What's your favorite Christmas tradition?