This Disney Junior shop has been compensated by Collective Bias, Inc. and its advertiser. All opinions are mine alone. #JuniorCelebrates #CollectiveBias
Celebrating my children's birthdays often remind me of how quickly time goes by. My dearest middle child turned four earlier this month. We had a little party with a cake and gifts. However, he still had some birthday money from a relative that he surprising hadn't spent yet. Little did I know, he wanted more than just a new toy when we finally went shopping.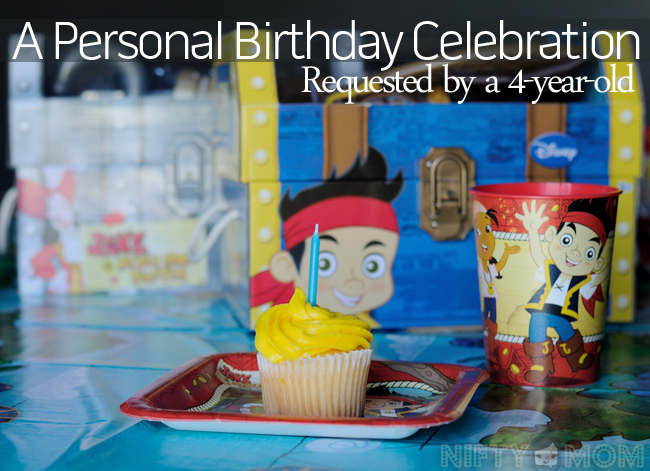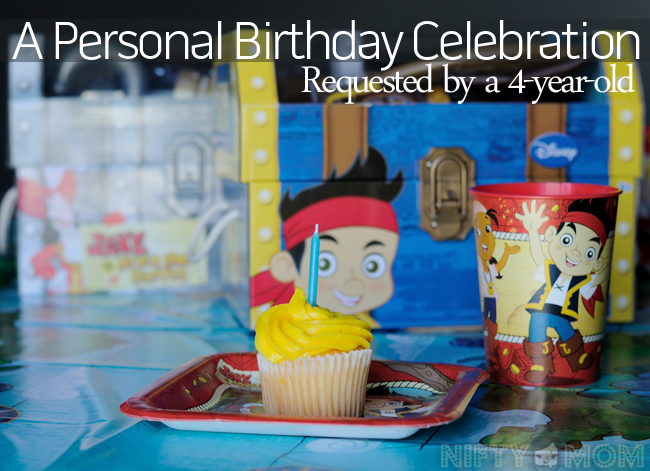 A few months ago my friend had a Jake and the Neverland Pirates themed birthday party for her two-year-old son. Ashley goes all out on themed birthdays, so it was no surprise that my boys had a blast. They were already fans of Disney Junior and Jake and the Neverland Pirates, but I think after the party, they wanted to pretend play more often and go searching for Jake's gold doubloons and treasures.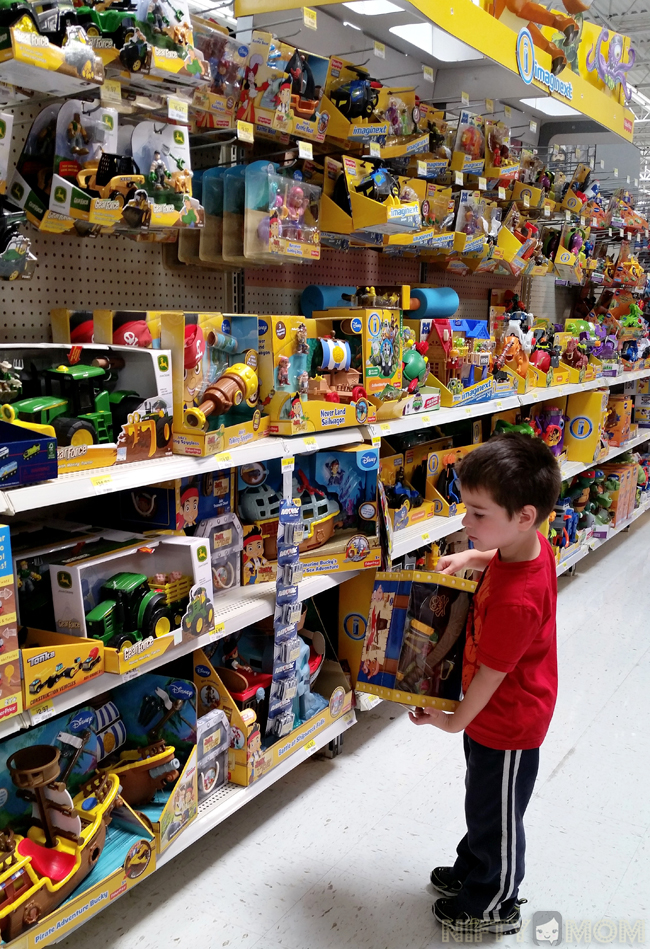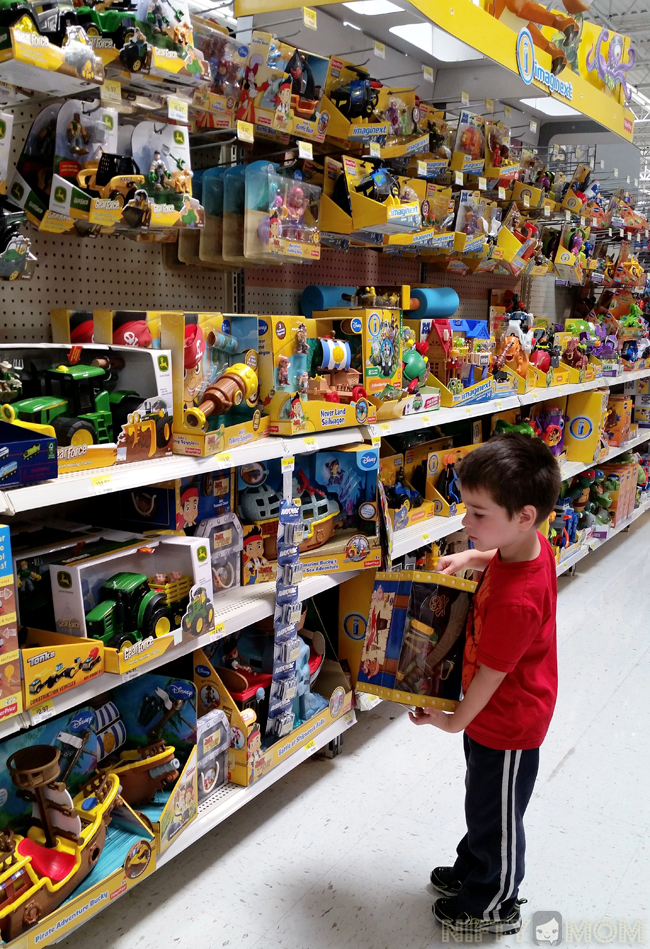 So when we finally went to Walmart to spend the last of Chase's birthday money, it was no surprise that he finally wanted to get a Jake and the Neverland Pirates toy. And not just a play toy, one that inspired creative play and imagination: the Disney Jake's Accessory Trunk Play Set for him and the Captain Hook Treasure Chest Play Set for his brothers (seriously, how sweet was that?).
When I told him he still have some money left, my sweet little boy surprised me.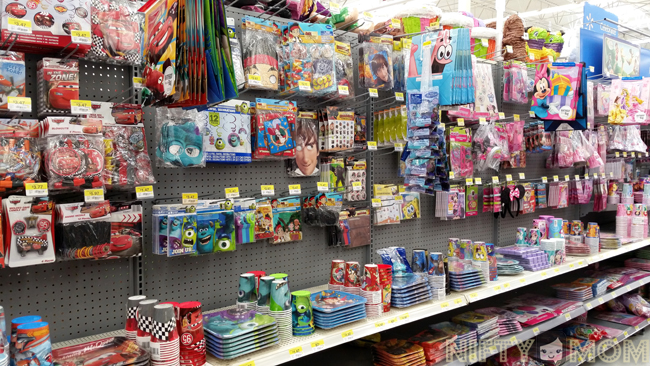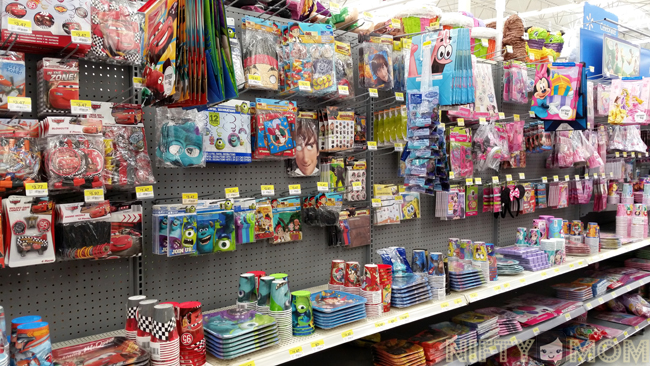 He sat quietly for a moment, then began to chuckle with a little grin. 'I want to have another birthday party. Just me and Corbin', he proudly said. How could I tell him no? So I let him pick out some party supplies, a small pack of cupcakes and a candle.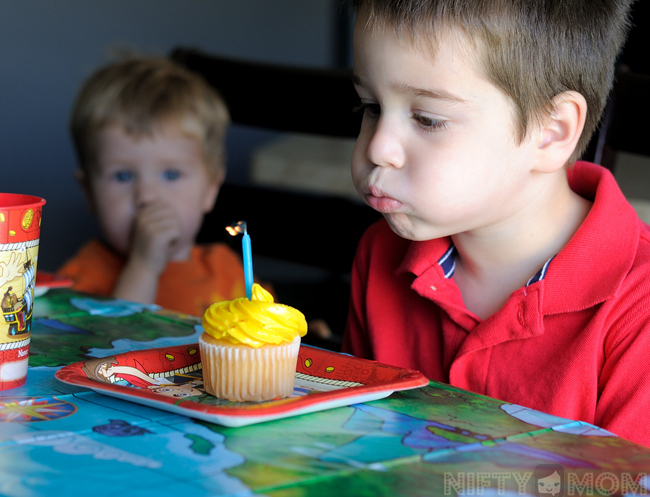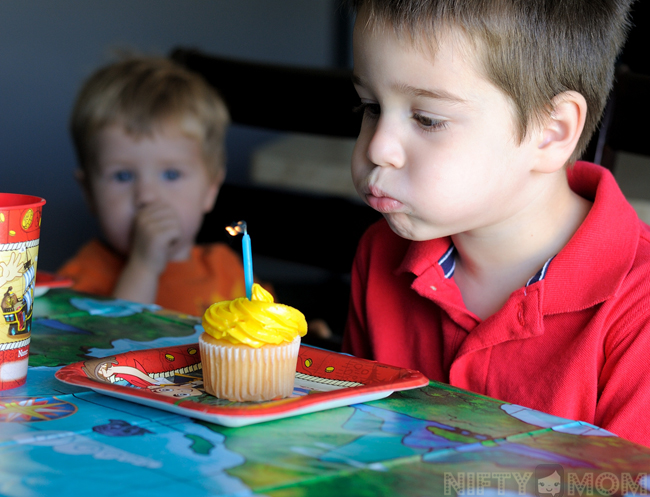 While Ethan was at school yesterday, we had his little personal birthday celebration. He was so excited that he 'planned' it himself and used his money for it.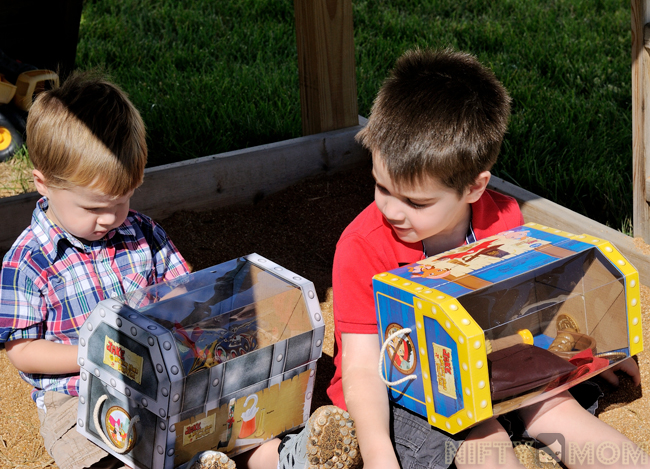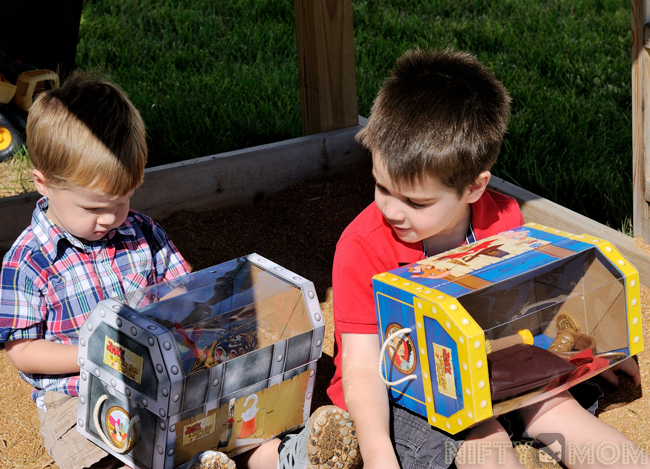 We then took the new toy chest play sets outside for play time. The boys have been doing their best to keep the boxes in good shape so they can continue to reuse them.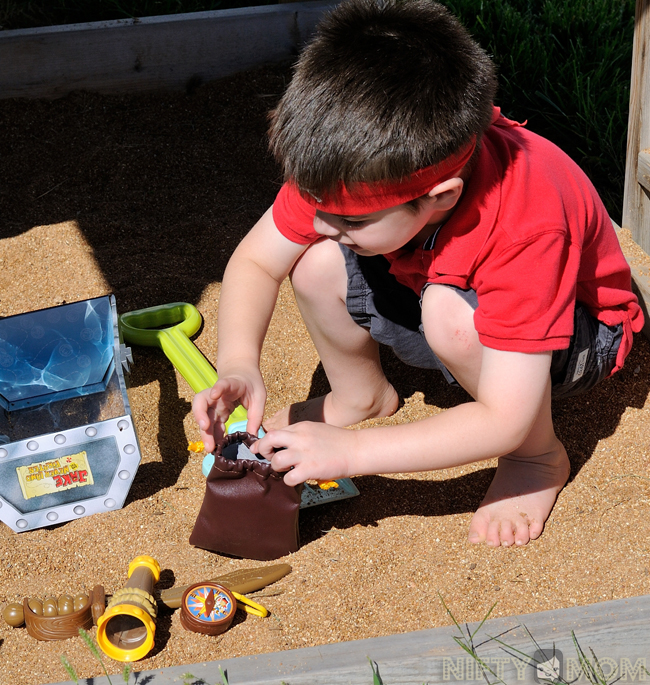 Then we played games using all the accessories that came in the chests. We buried treasure in the sand box and they took turns digging it up and finding it.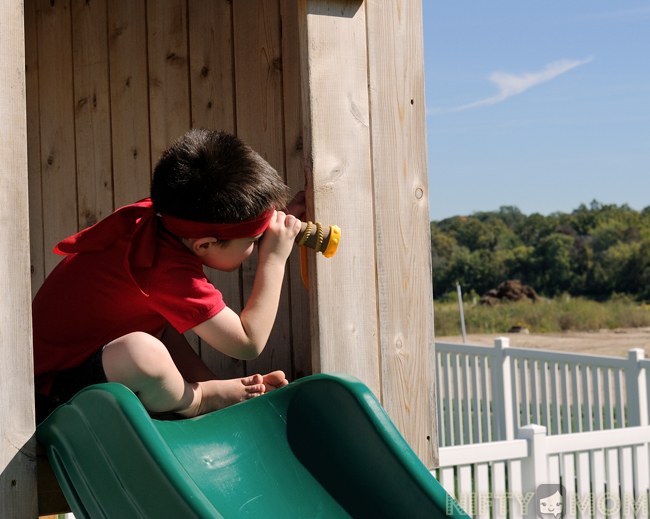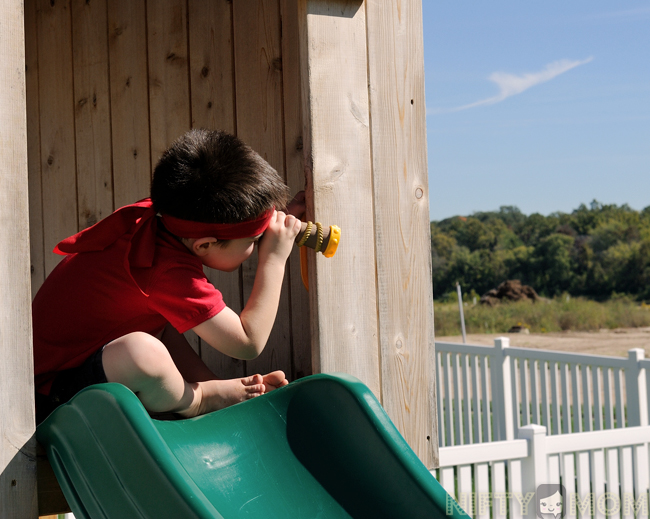 We also played I Spy with the spyglasses. The also had fun just peaking around corners trying to spy on each other.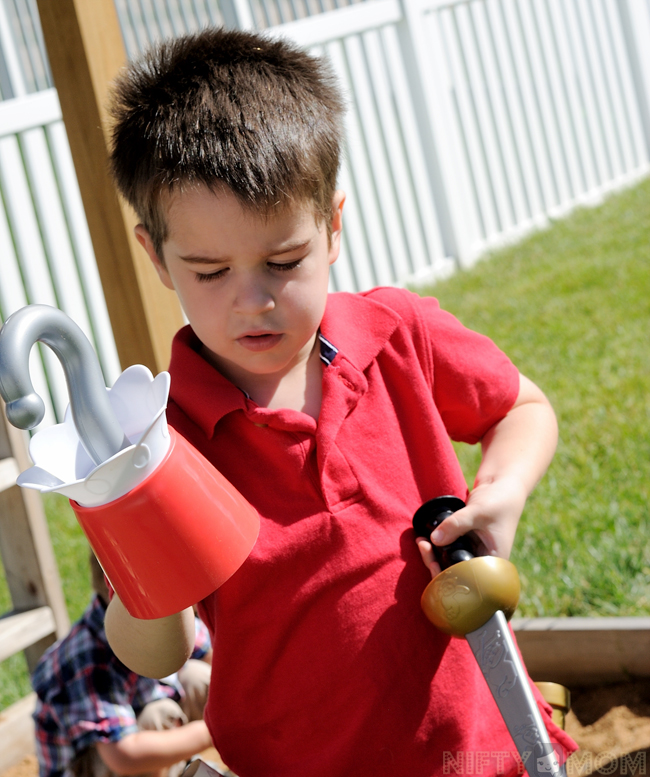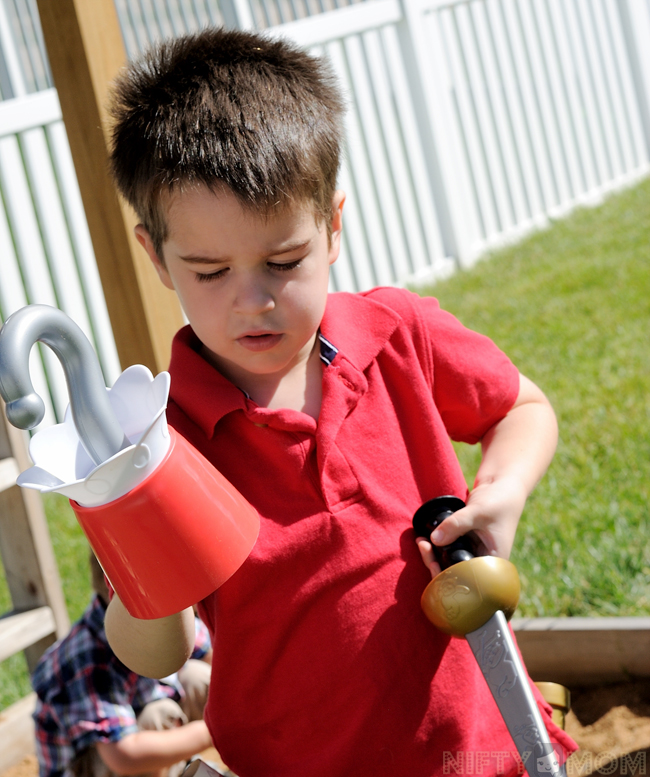 We played tag and chased each other around the backyard. Chase had to run around being Captain Hook for awhile.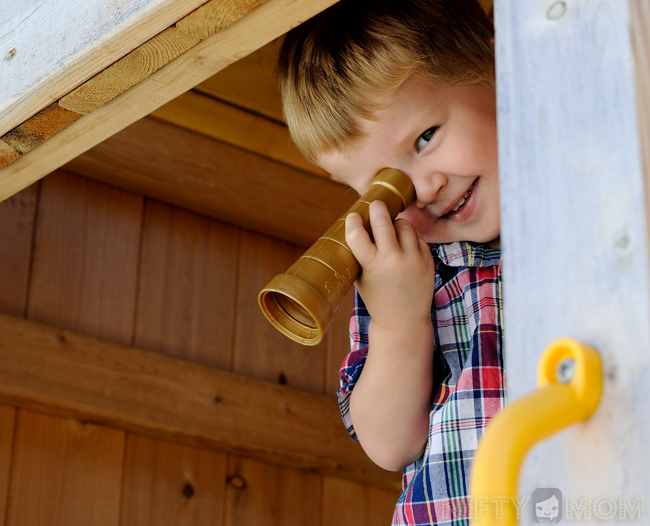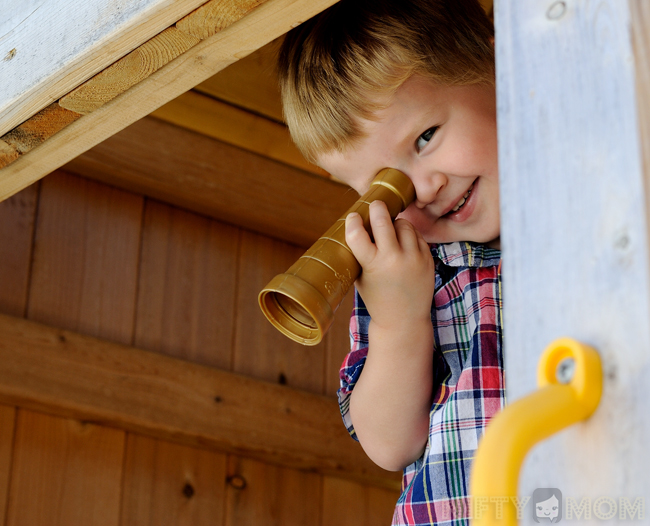 Just in these two toy chests, with the help of Disney Junior's Jake, hours of fun have been created with endless memories. It was the perfect afternoon for a personal birthday celebration for a creative four year old boy.