I'm sharing printable tags and a Holiday Snack Mix with Goldfish® seasonal crackers as part of a sponsored post for Socialstars. #GoldfishCrowd
The next few weeks are going to be filled with parties, dinners, long days, busy evenings and hectic weekends. We'll be hosting numerous events, on-the-go endlessly and doing everything we can to keep our sanity.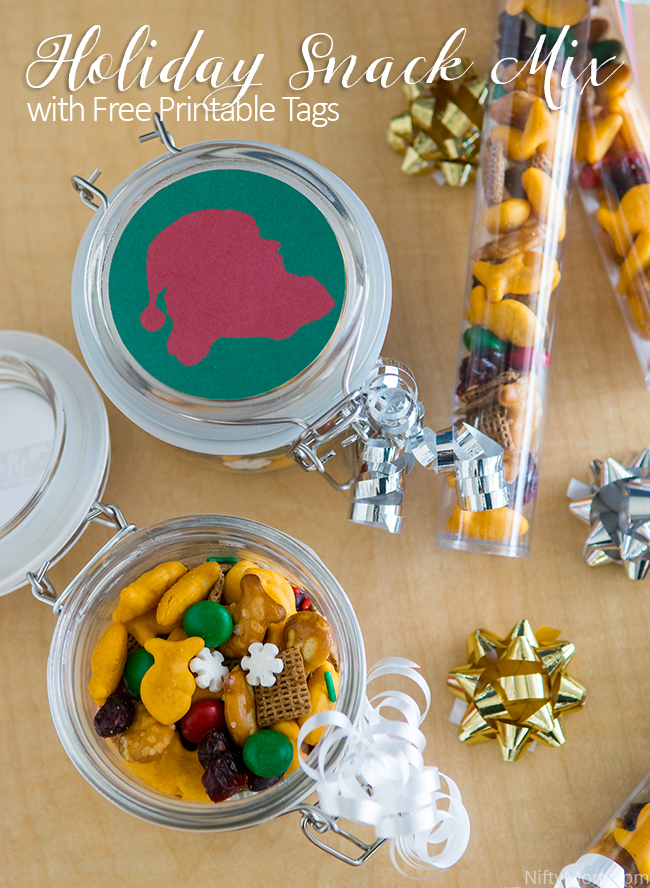 Now is the time I start prepping, making lists, finalizing schedules, gathering recipes and creating party blueprints. The more I can prepare ahead of the time, the smoother things will go in the long run. If it can be prepared beforehand, and in bulk, I am doing it this week.
One of the things that all these events have in common is the need for snack foods. Snacks that can be enjoyed by the whole family.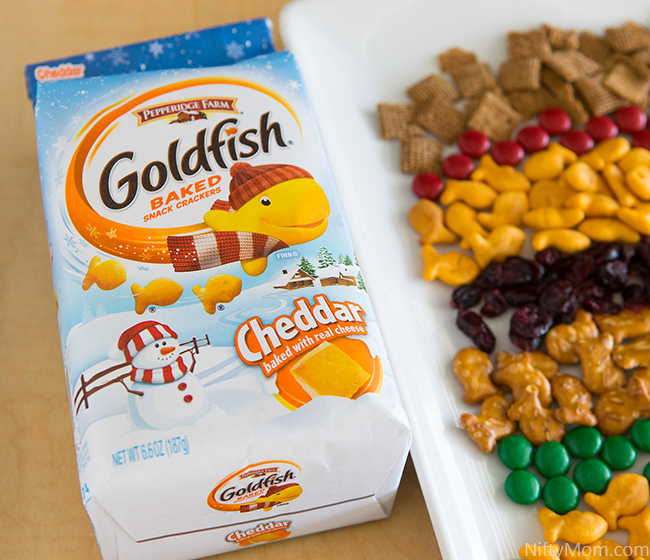 Something that can be used on-the-go, on the party table and during holiday events. A simple snack mix, prepared ahead of time is often my solution. The Goldfish seasonal crackers are a great base for such recipe.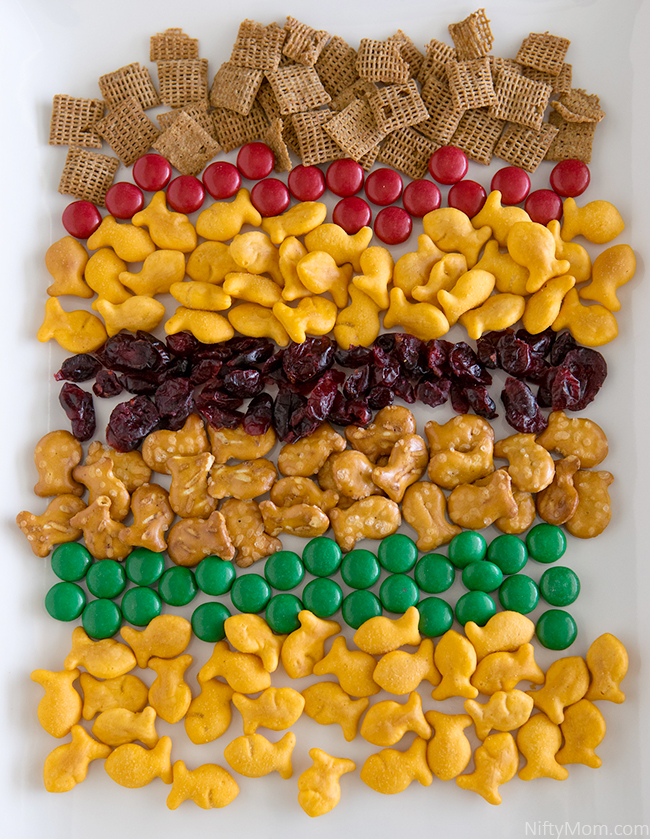 I also add in some Goldfish Pretzels, green & red candies, wheat cereal squares, and dried cranberries. To prepare for the month ahead, I make at least one or two huge bowls of the mix. Some can go into small snack storage bags to keep in my purse and when we are on the road.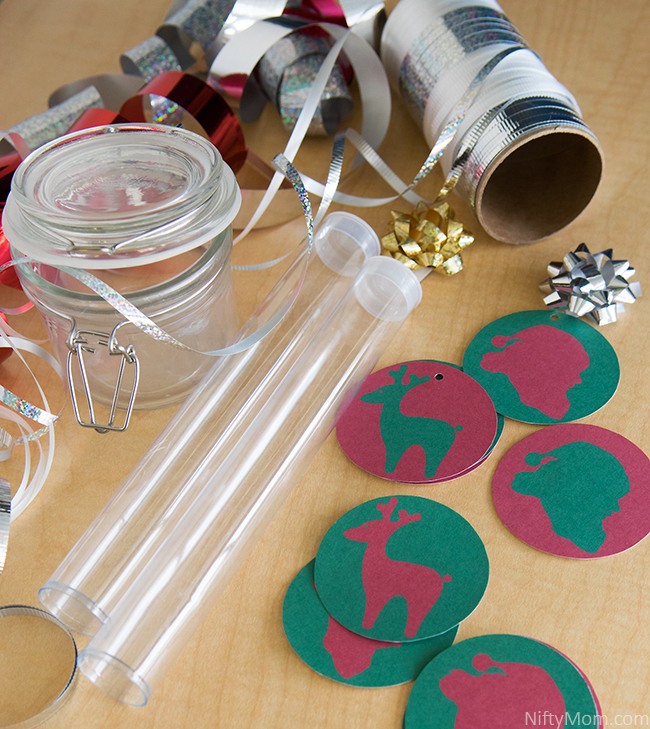 I also put some in small jars and candy tubes that can be used as gifts or displayed during gatherings and events. It is something that can keep hunger at bay for party guests or the kids.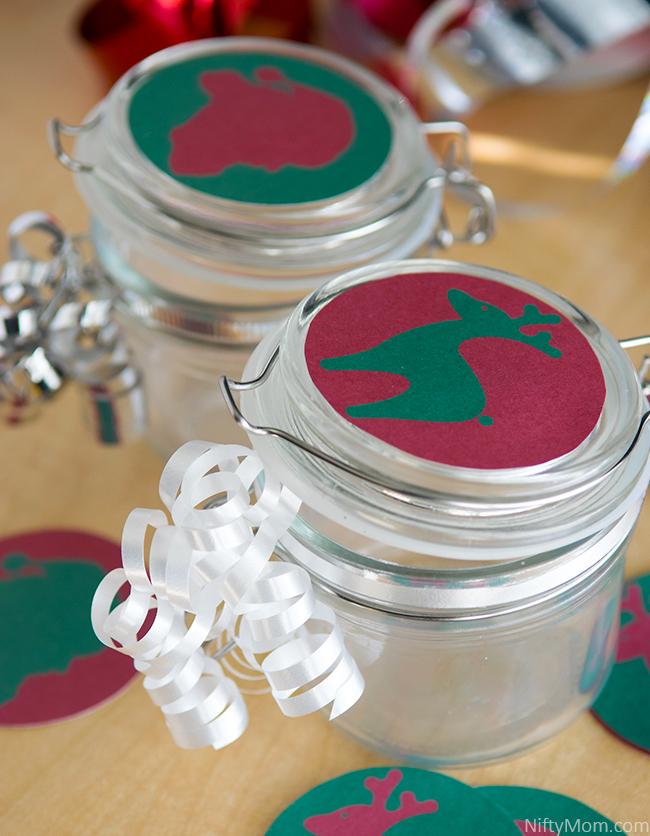 I always do different size containers so guests have options. To make the snack a little more festive, I created some green and red printable round tags that can either go on top of jars, or tied around them.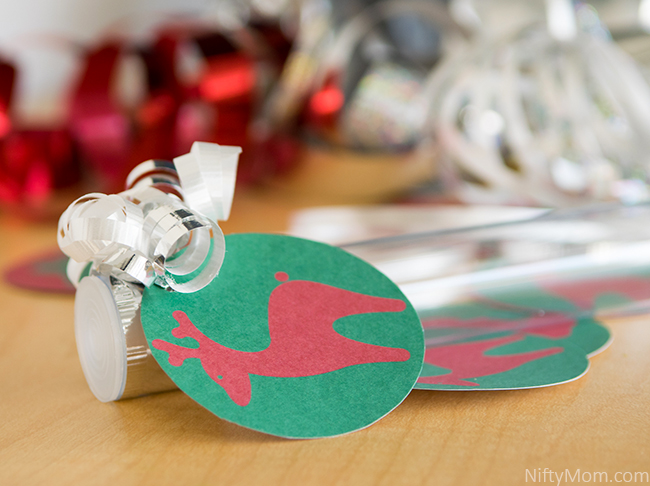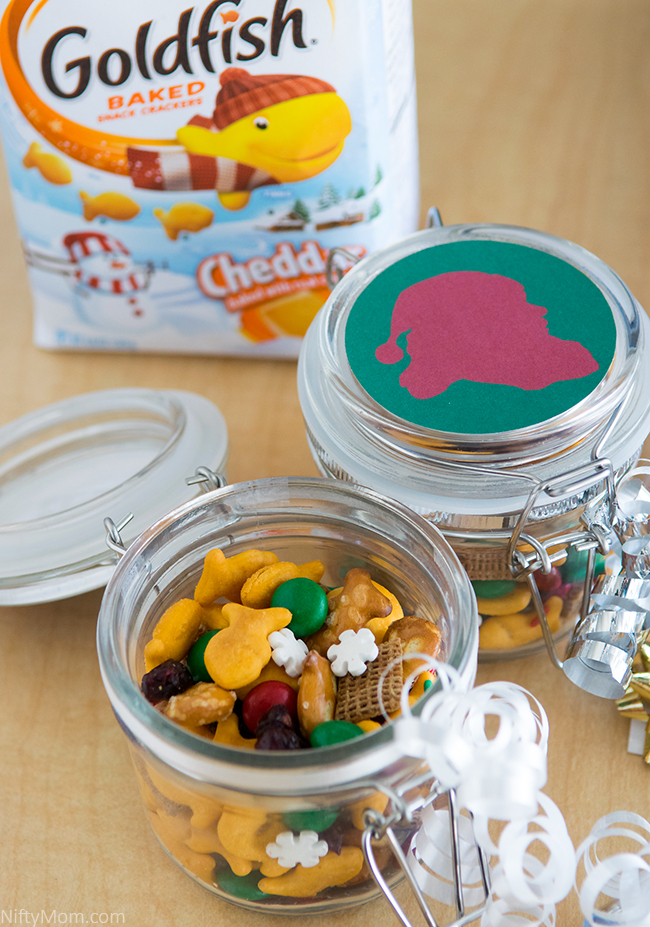 Once I have a few different containers made up and decorated, I filled them with the rest of the holiday snack mix. I also added some snowflake sprinkles to give it an additional seasonal touch.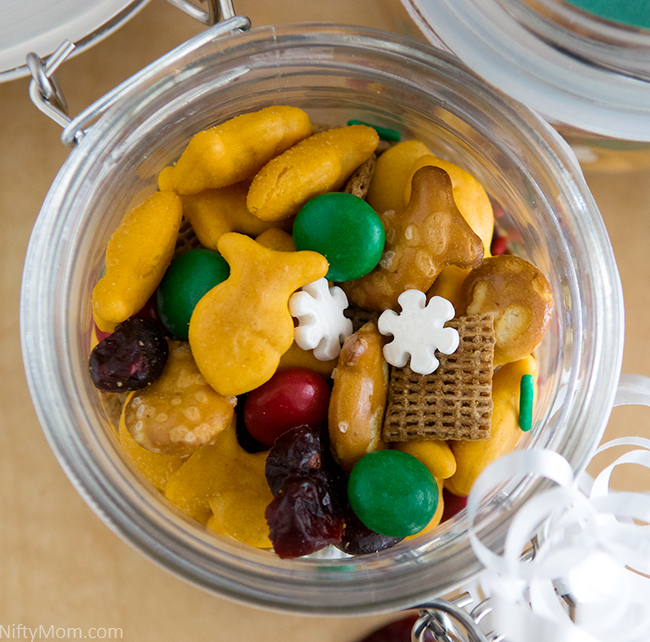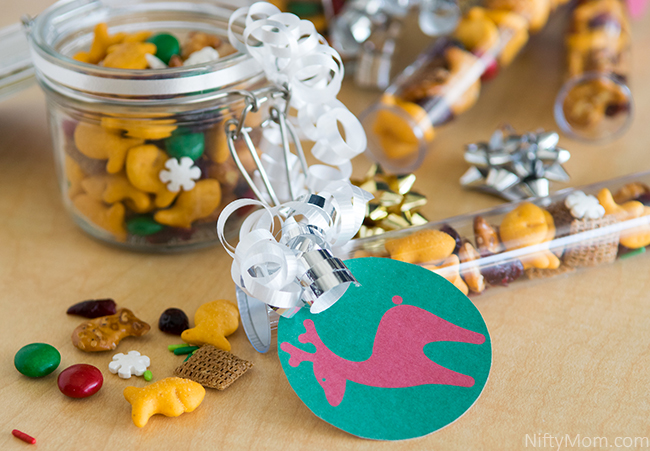 The snack jars can be used throughout the whole month and the holiday decorations really get the kids excited and look great on party tables.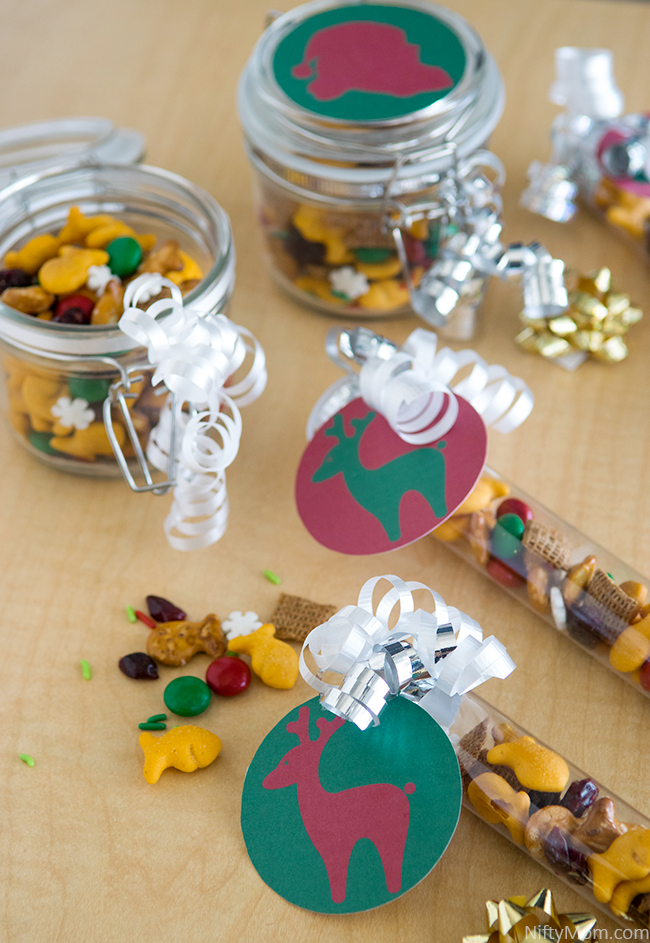 Did you know Goldfish snacks has a #GoldfishTalesPromotion going on? Now through 12/31 you can create a photo or video that shows off Goldfish crackers in a holiday theme via Twitter or Instagram with the hashtag #GoldfishTalesPromotion to enter. Posts using #GoldfishTalesPromotion may appear in the gallery on GoldfishSmiles.com. No Purchase Necessary. Open only to 50 US/DC residents 18+. Ends 12/31/15. Official rules and more at www.GoldfishSmiles.com. Void where prohibited.