"Disclosure: This post was sponsored by General Mills through their partnership with POPSUGAR Select. While I was compensated to write a post about Pillsbury™ Grands! Cinnamon Rolls, all opinions are my own."
Weekend breakfast is a favorite meal in our house. It's a time we can pause all the rushing around to get out the door. It's a time that my husband is home to enjoy breakfast with the kids. These breakfast meals don't always have to be an over-the-top, dirty-all-the-dishes type breakfast meals. We like to pop open a can of Pillsbury™ Grands! Cinnamon Rolls, laugh and enjoy family time, making the morning extra special.
Sometimes we get lucky and get some extra mornings like this. As in, not just on a weekend.
I have a love-hate relationship with winter, especially living here in the Midwest. I do not enjoy going out in the blistering cold or that winter snow/ice mix that causes a mess on the roads. However, I do love being warm and toasty inside, snuggling with my family, having movie nights and other fun winter traditions. With some snowy days comes those days a lot of kids hope for: a called off school day due to the weather.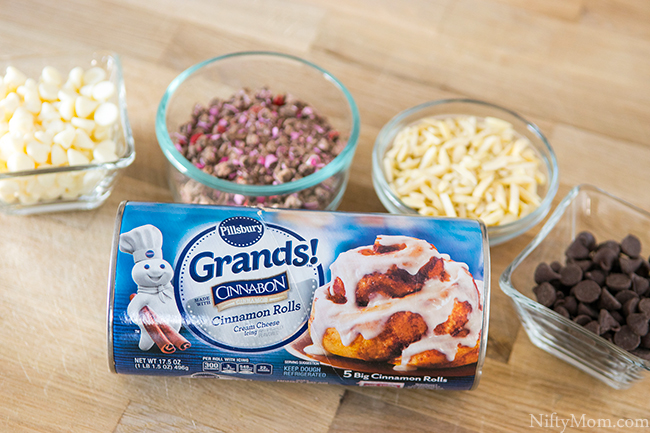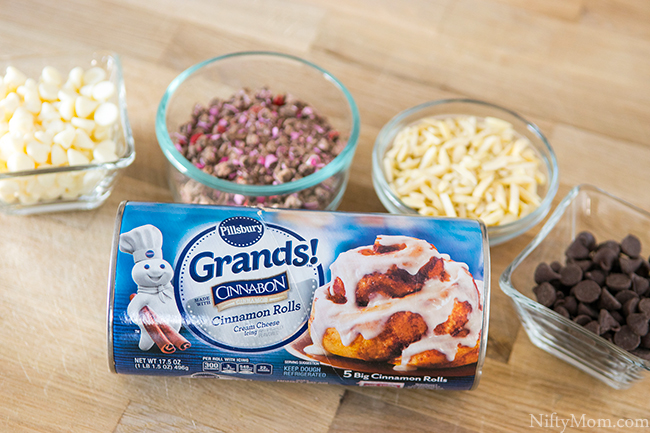 Last year, the kids didn't have one day called off due to snow. Every time the weather was bad, it was on days they already didn't have school. So imagine the excitement of my 6 year old, when he finally got a snow day off school. I didn't tell him at first that morning though. I let him sleep in.
When he finally woke up, his brothers were already awake and I told him we were making cinnamon twists for breakfast. Since this isn't something we do on school days, he was slightly confused, but thrilled.
I pulled out a can of Pillsbury™ Grands! Cinnamon Rolls and pre-heated the oven to 350°F. The boys gathered around the kitchen island as we prepared a sweet breakfast treat together.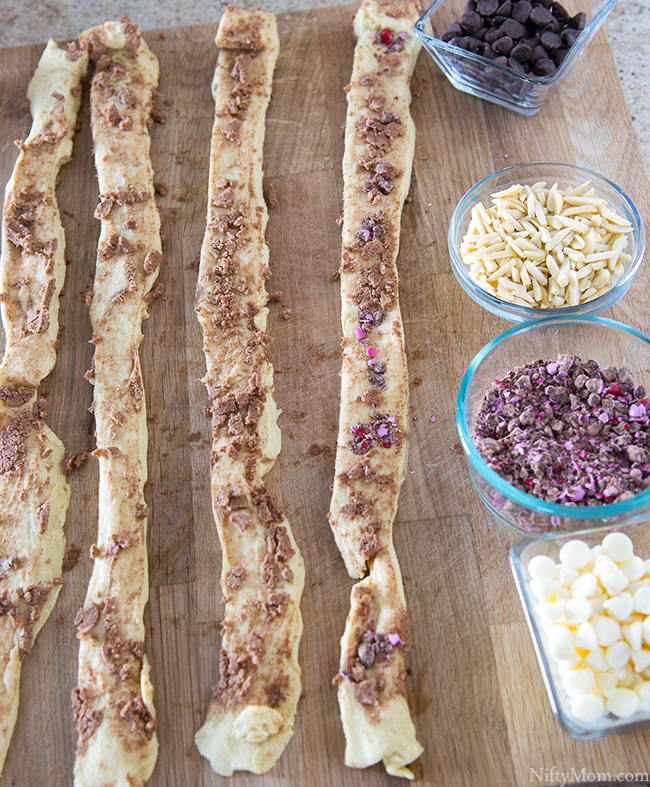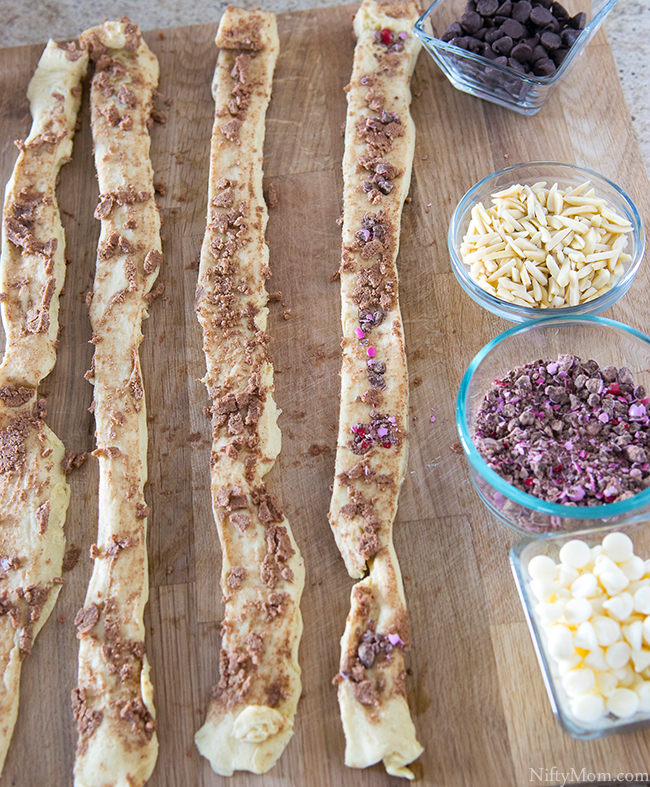 Everyone once in awhile, to slightly change things up, we like to put a little spin on the Pillsbury™ Grands! Cinnamon Rolls. We do this by making Cinnamon Twist Sticks. This is perfect for a winter weekend morning or a fun-filled snow day. It gets the whole family involved.
Simply seperate the 5 rolls and unroll them. I place all the ingredients on a large cutting board so it is easy to move around, letting each of the boys customize their own twist stick.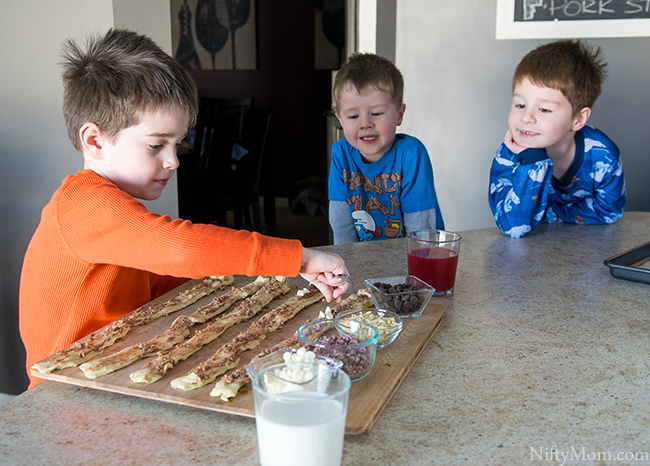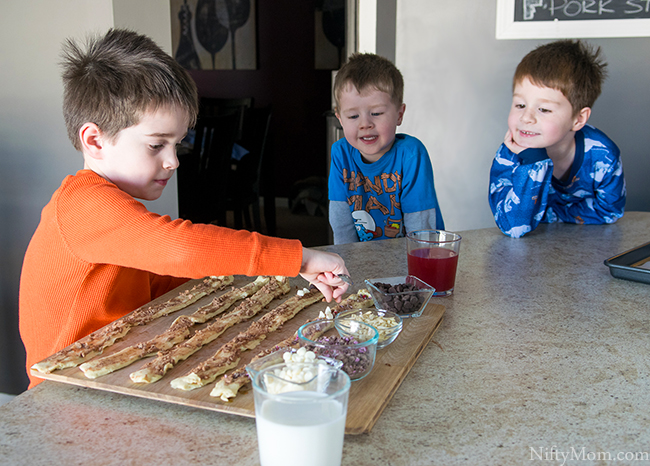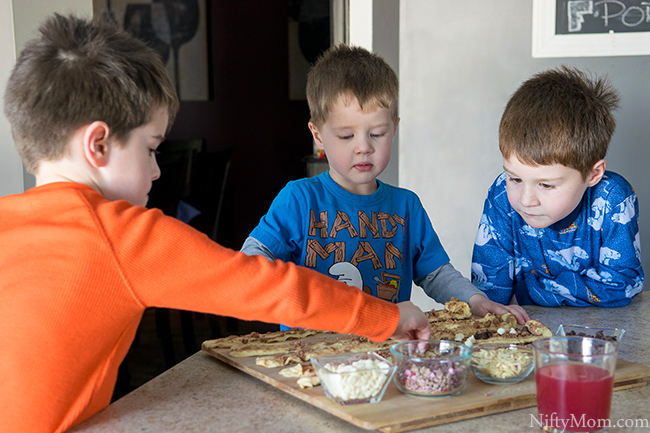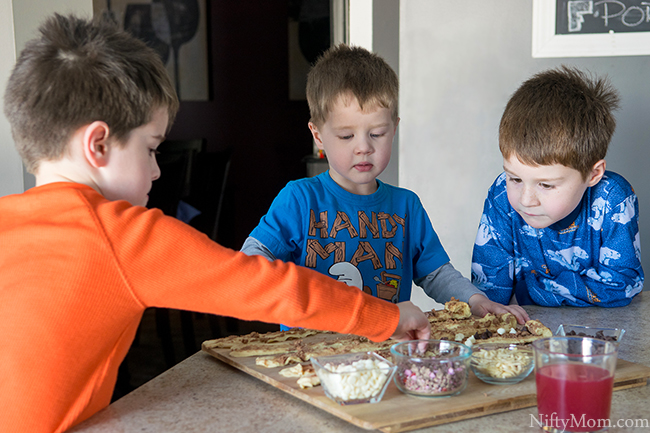 If desired, sprinkle different add-ins on each one. This could be chocolate chips, crushed candy, almonds, shredded coconut, drained crushed pineapple, or candy sprinkles.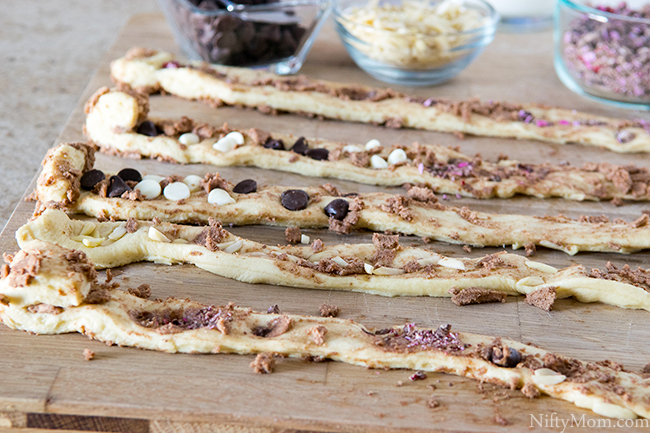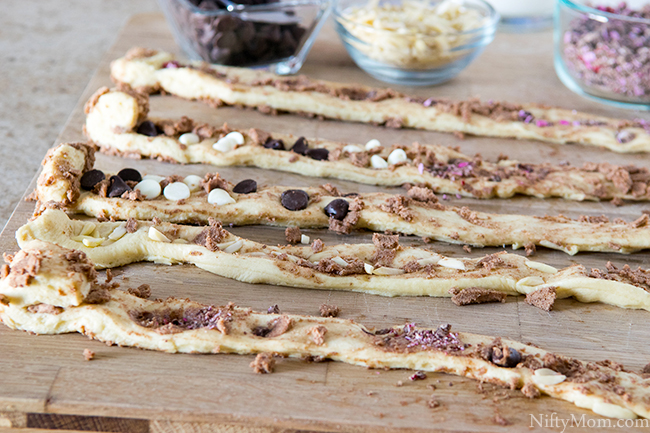 Only put the add-ins on half of the roll because it will be folded in half.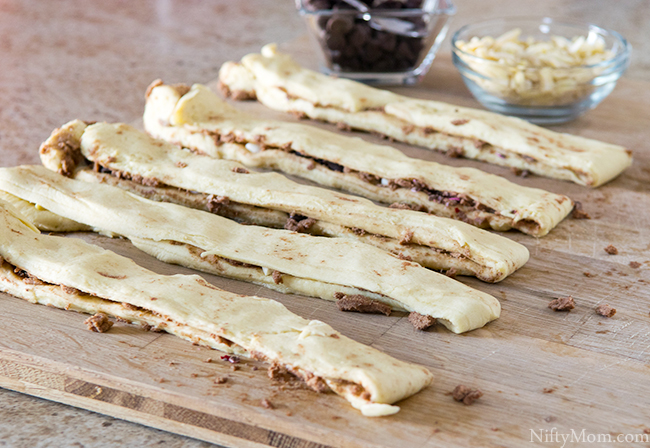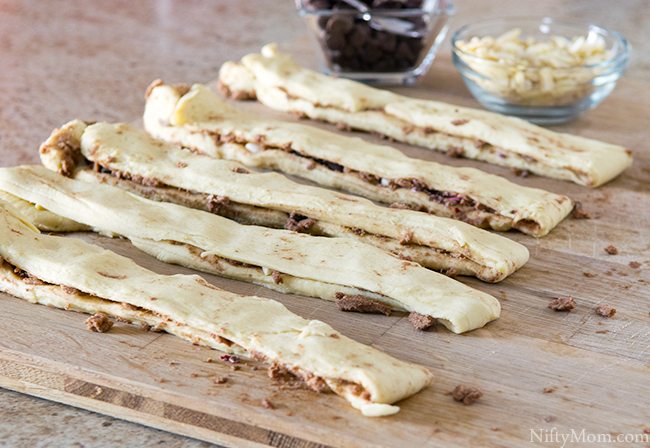 Once they are ready, fold in half long ways. Before twisting, it helps to pinch the sides together a little.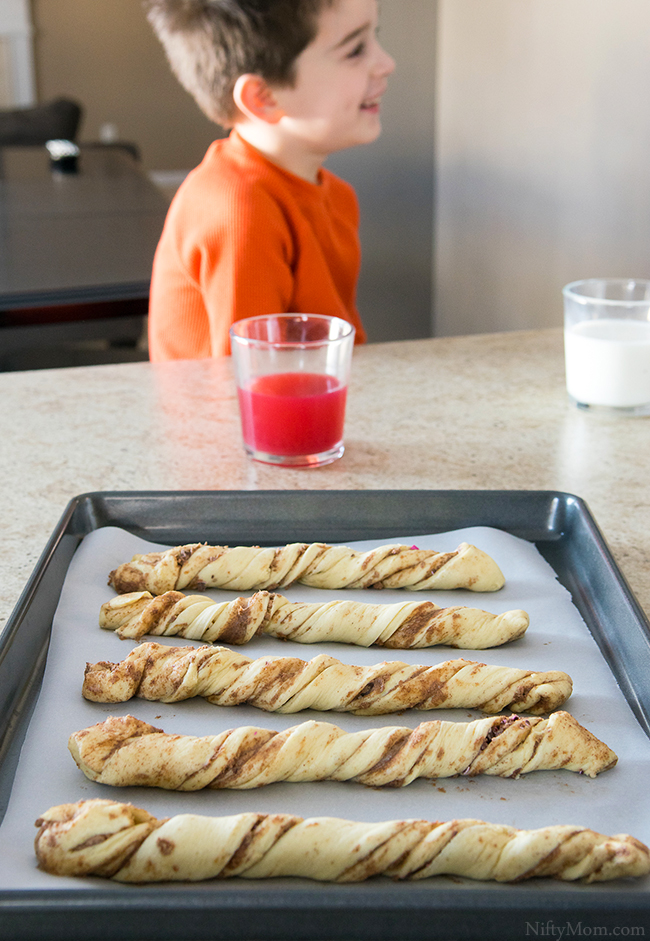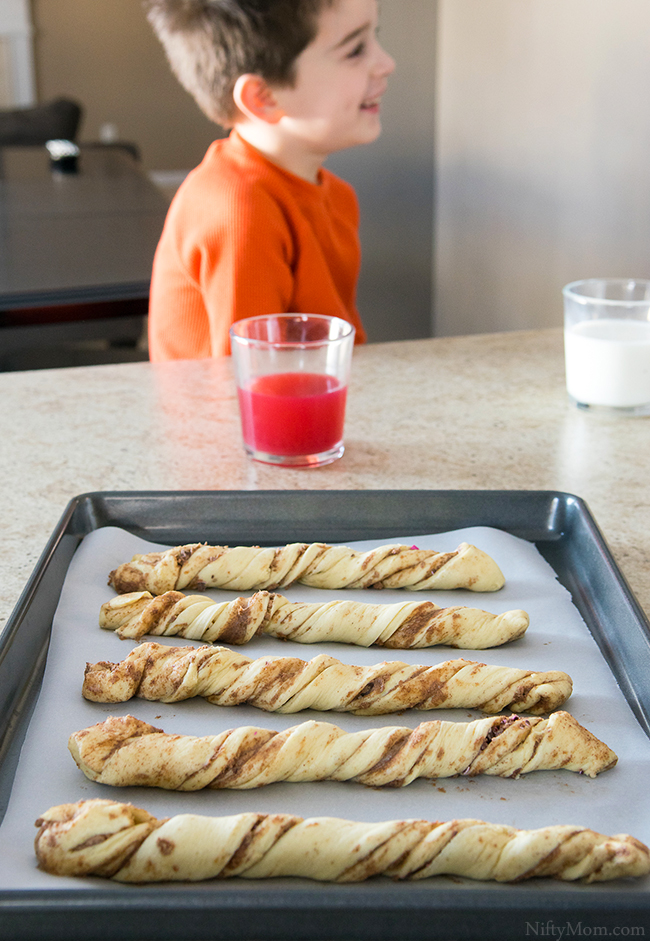 Twist each stick a few times and place on a baking dish lined with parchment paper.
Place in the oven (we pre-heated at 350°F) for 18 minutes, until it they are golden brown and thoroughly baked. We use this time to draw, color, chat and just have family fun at the kitchen counter.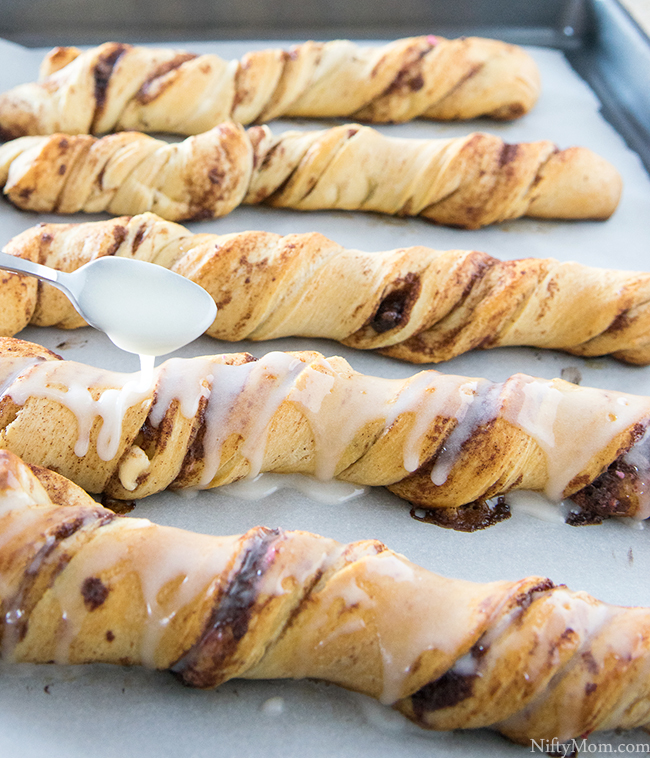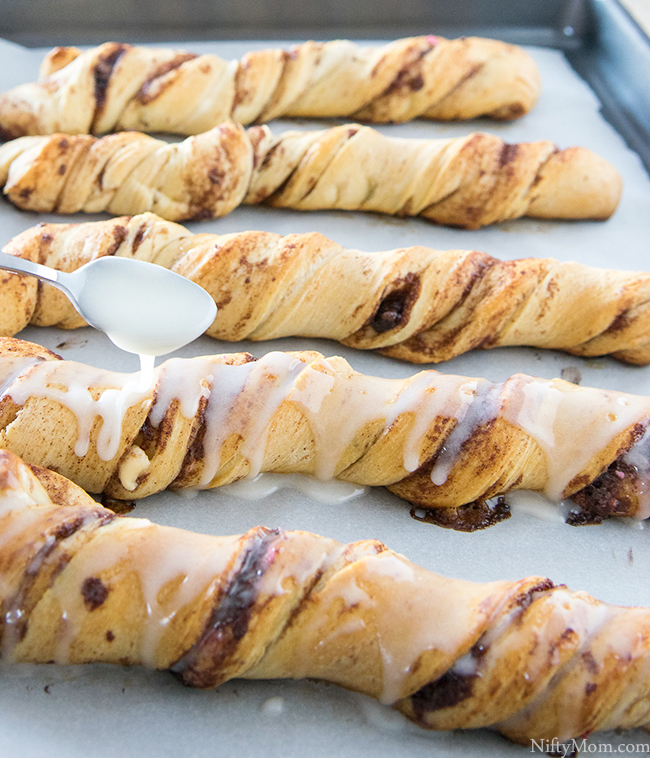 Once you remove the baking dish from the oven, immediately top the twist sticks with the cream cheese icing from the package.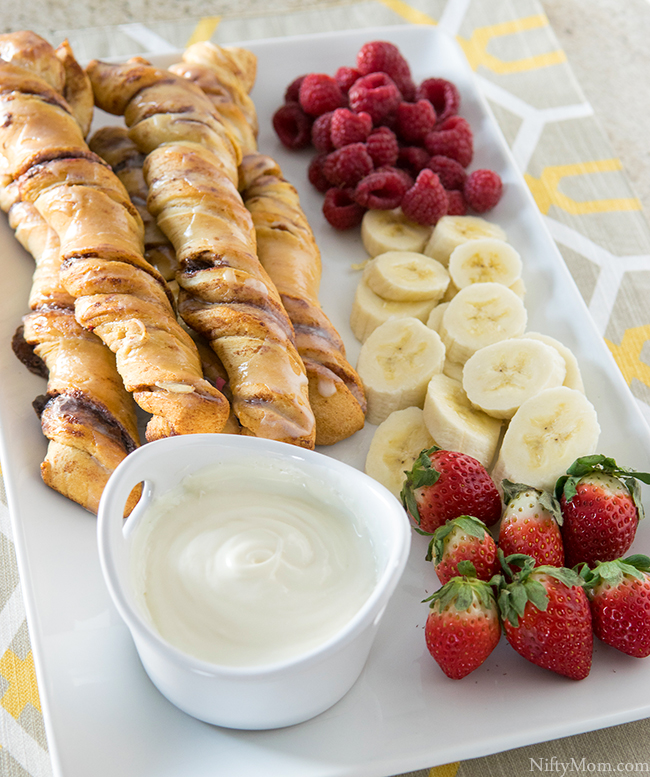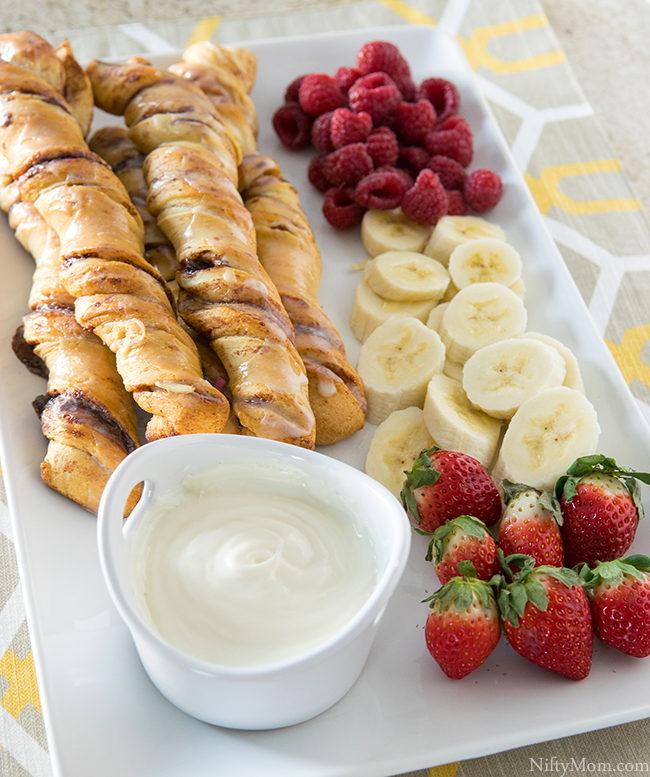 I served them with some fresh fruit and cream cheese icing for dipping.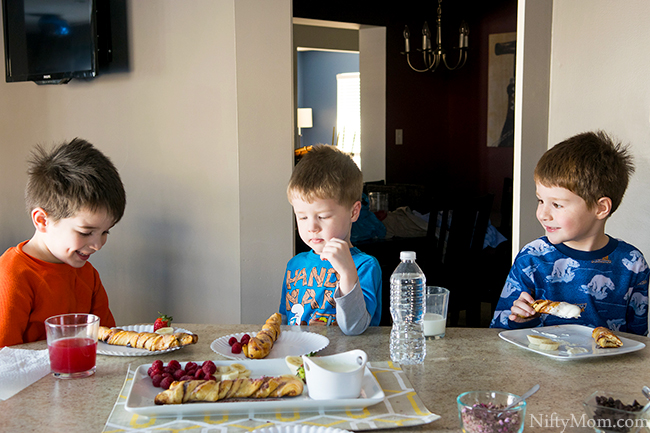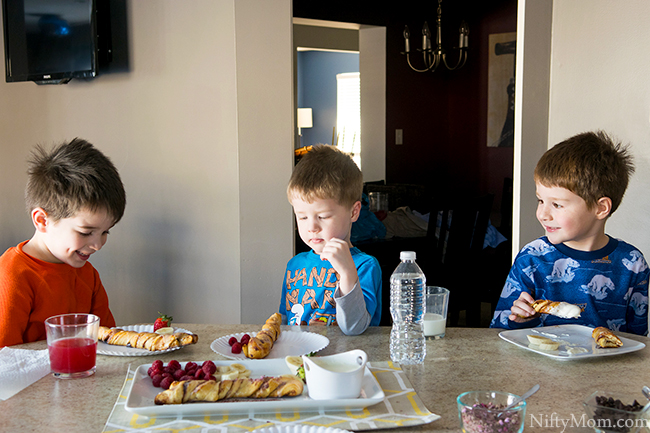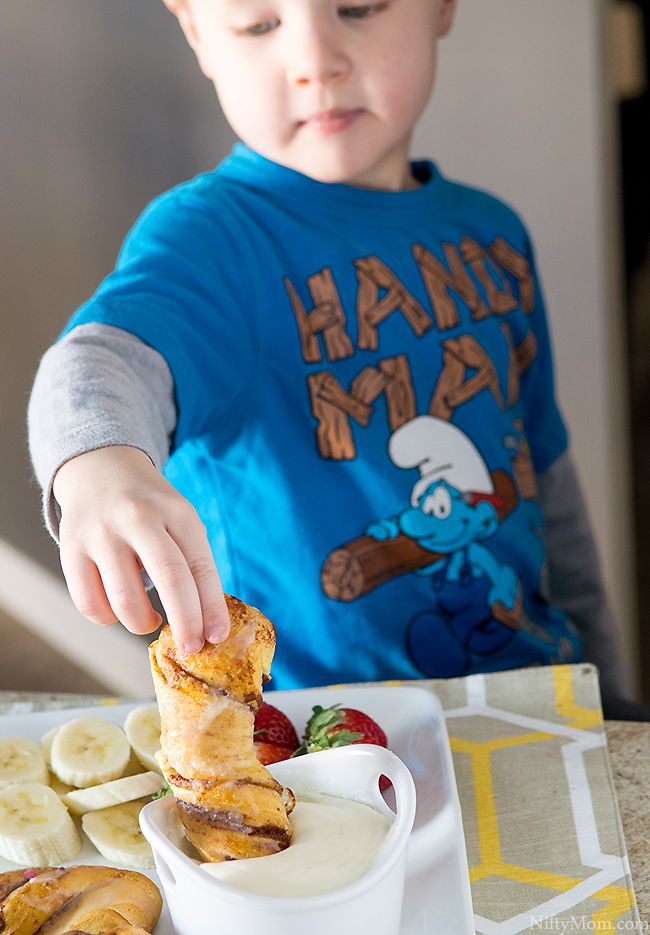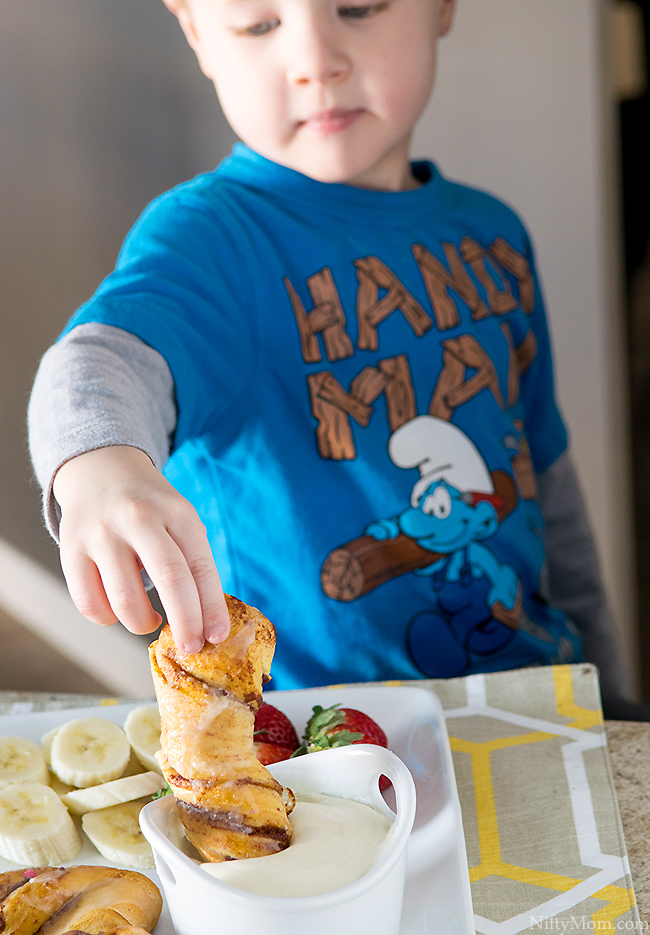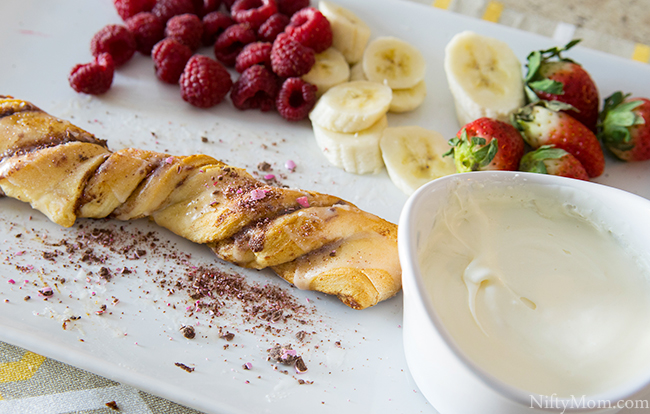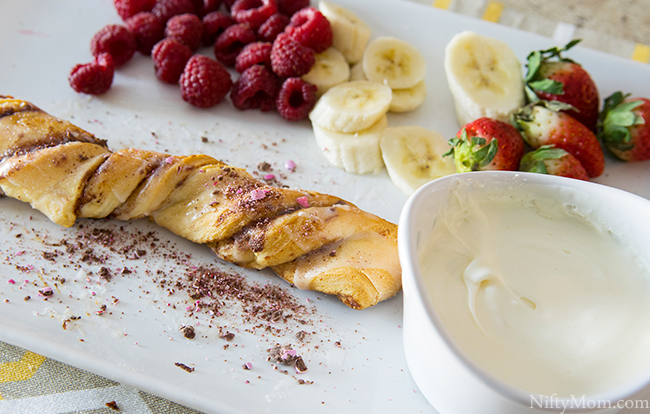 While we were chatting, enjoying our breakfast, not rushing to finish, I finally told Ethan there was no school due to the snow and ice on the roads. It was a great start to the day and a fun winter tradition.