It's the first week of October, which means my family is in full-fledged Halloween mode. Decorations have been put up, fake webbing is strung throughout our house and the kids' costumes have already been purchased. Creating Halloween themed treats can be a fun family activity. Plus the results are tasty, like these Monster Treats on a Stick.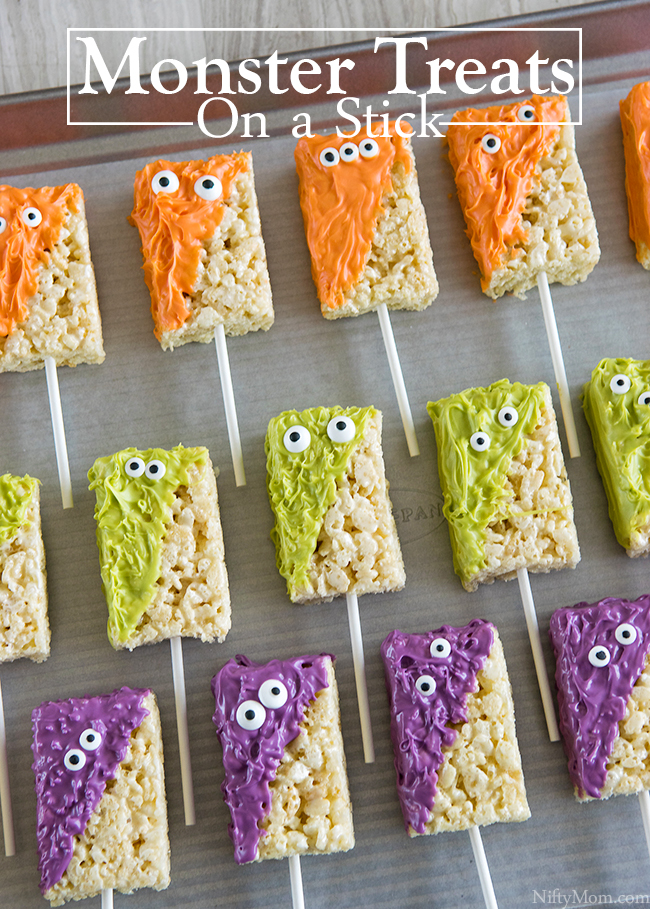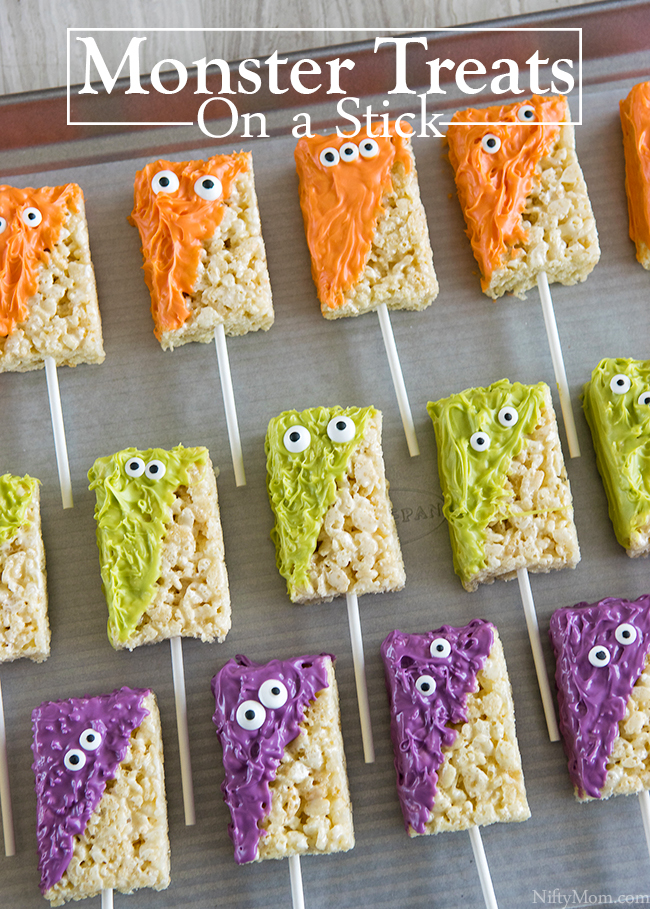 I put together a fun Halloween Monster Bash party with an orange, green and purple color scheme this year. The tutorial here has recipes, printables and other tips to host your own Monster Bash. This is one of the monster treats we made.
Monster Rice Krispies Treats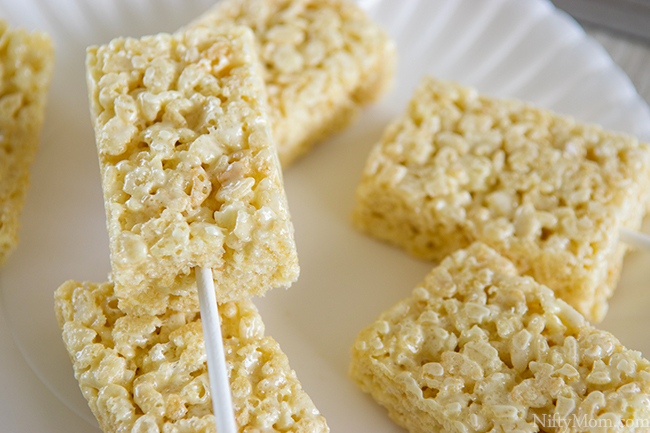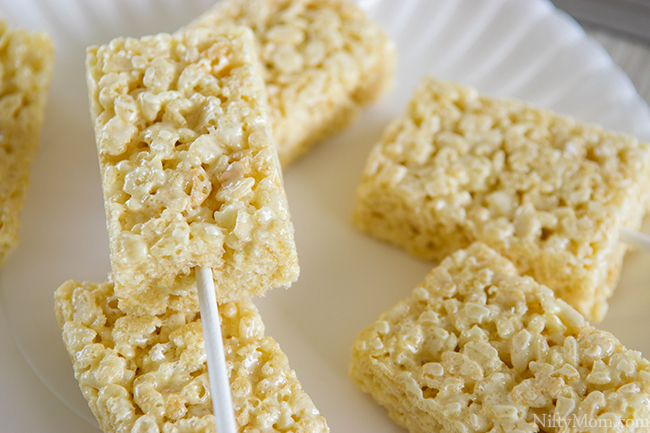 Ingredients / Supplies:
Rice Krispies Treats, cut into rectangles or unwrapped prepackaged (If needed, here's the Rice Krispies Treats recipe)
Treat Sticks
Candy Melts (I used purple, green and orange)
Candy Eyes
Fork and/or spoon
Wax paper
Baking sheet
Instructions:
Line the baking sheet with wax paper.
Gently insert a treat stick into the bottom of each treat.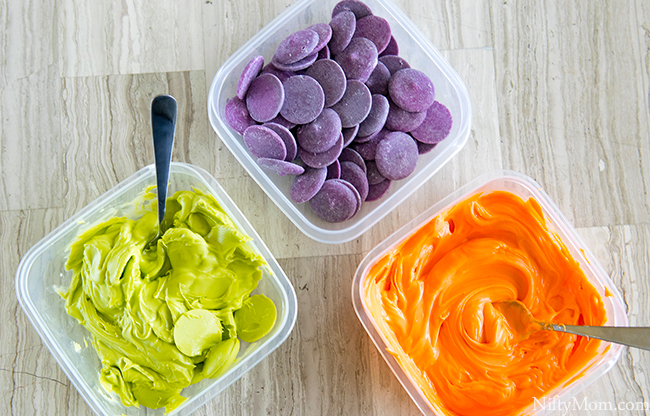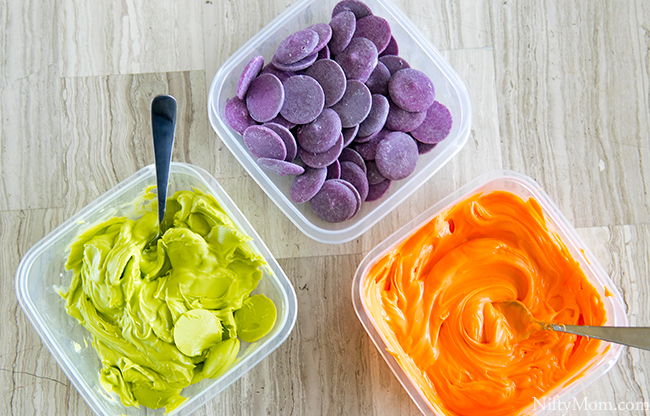 Place candy melts in a small microwaveable container. Microwave each color as directed on the packaging until completely melted. It is easiest to work with each color at a time.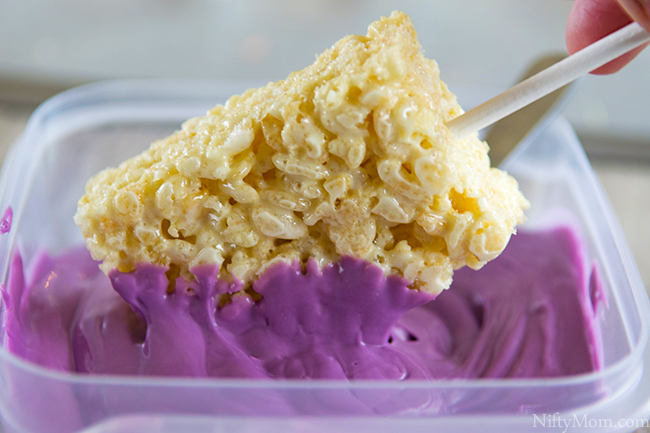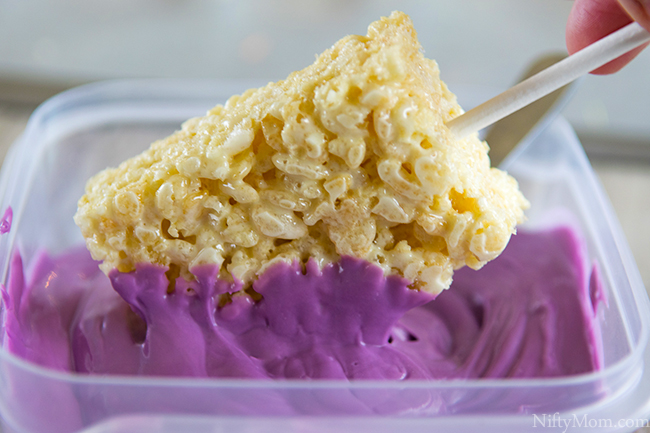 Dip half the treat into the candy at an angle. Be sure to cover that half with the melted candy, using a spoon to spread, if necessary. The candy should be slightly thick on the treat to allow for the texture to be created easily.
Place the treat onto the wax paper.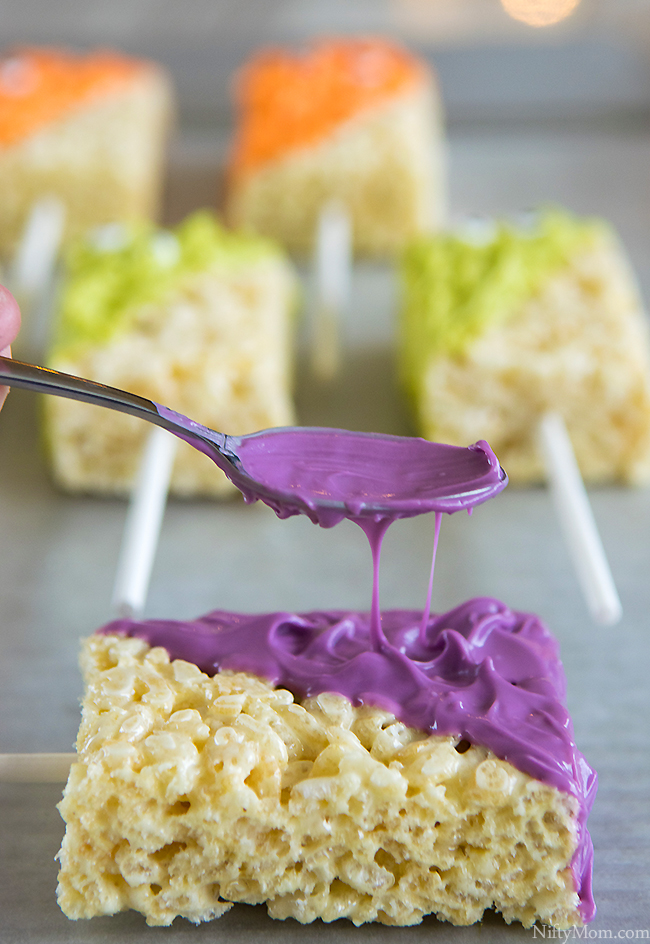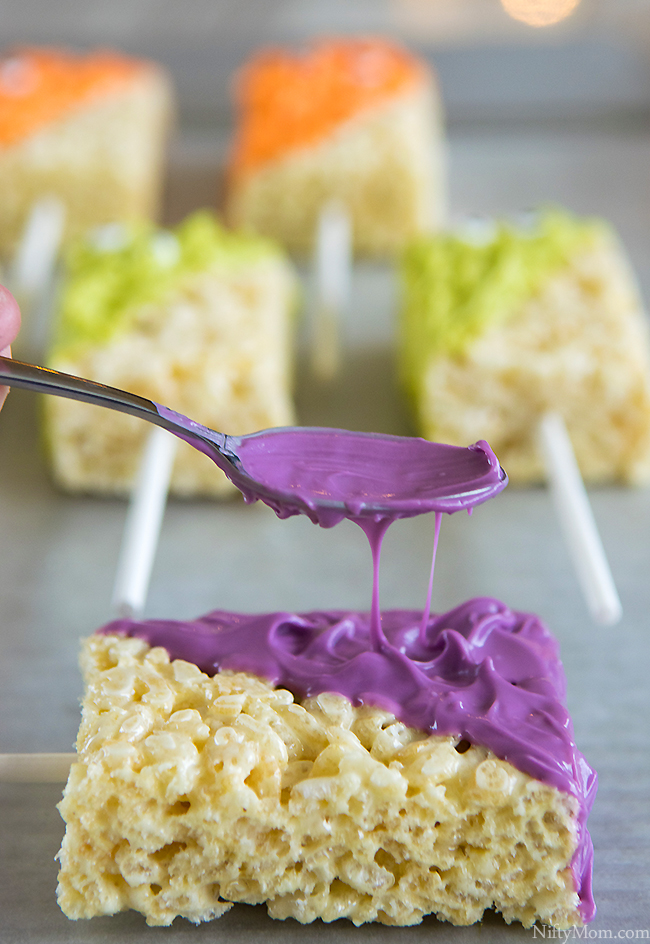 Now for the fun part – creating the texture to give the monsters dimension. I used a few different techniques.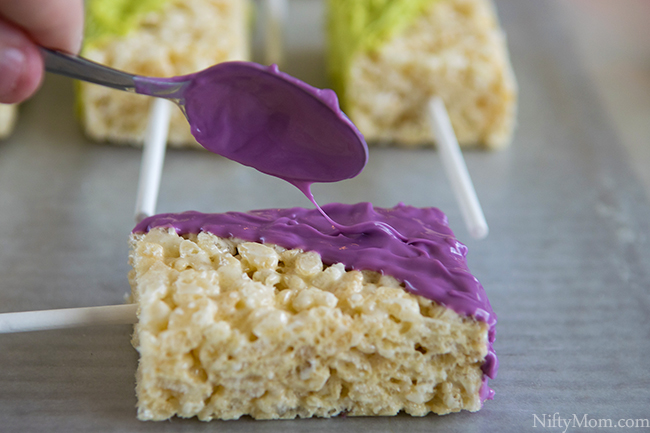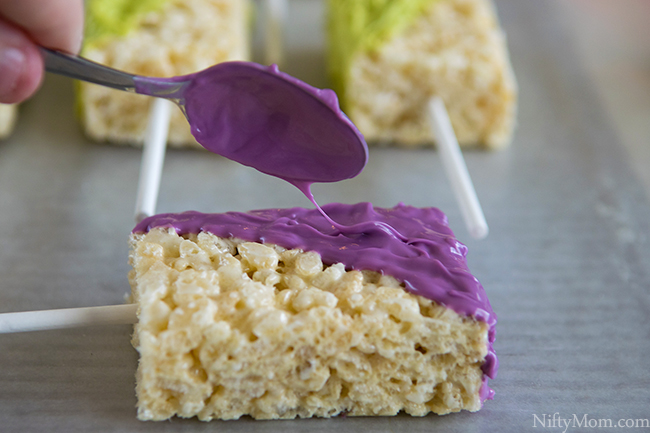 Using the back or side a spoon, create bumps or hair-like looks.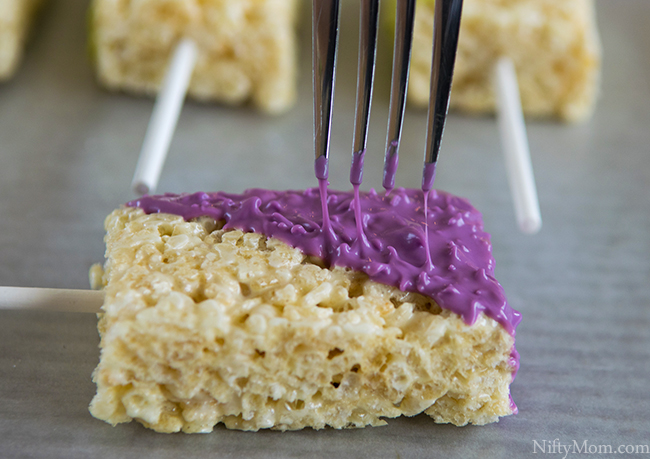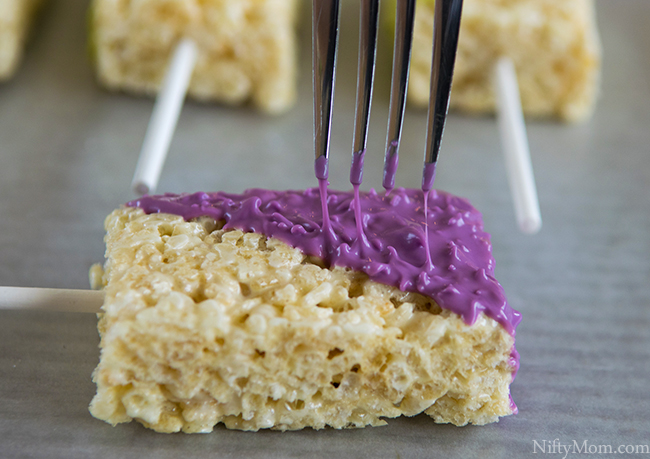 I also used a fork, going up and down into the candy melts.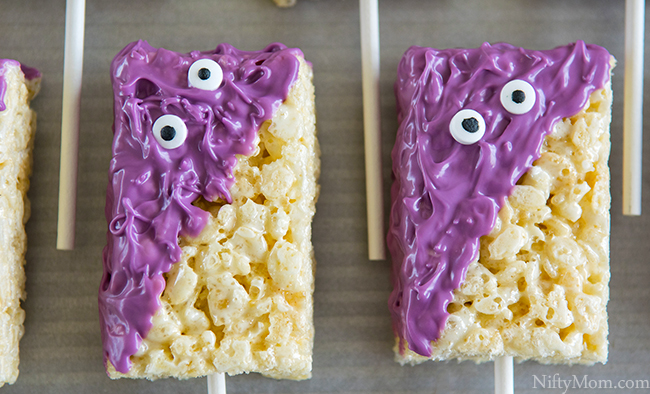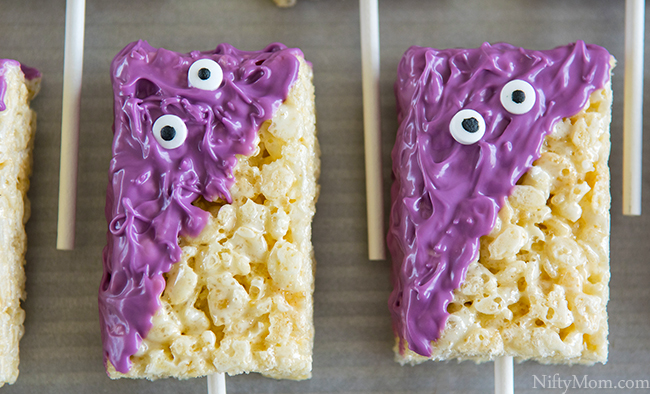 Before the candy hardens, add a couple candy eyes to finish the monster look.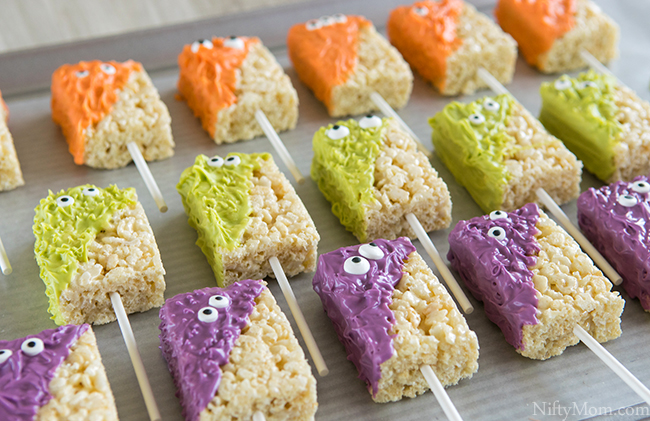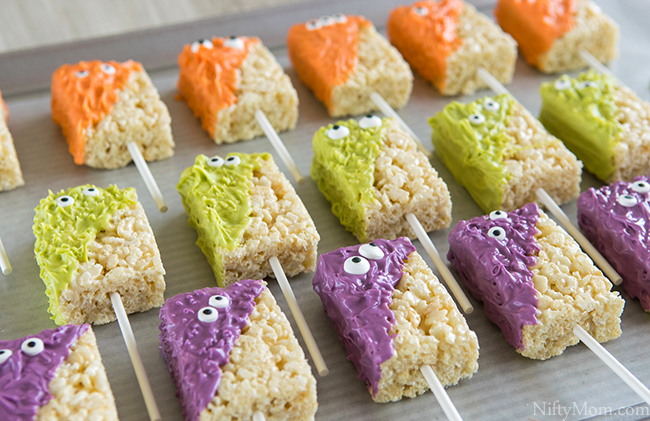 Repeat for each treat and allow them to harden. That should take no longer than 10 minutes, depending on how much candy was added.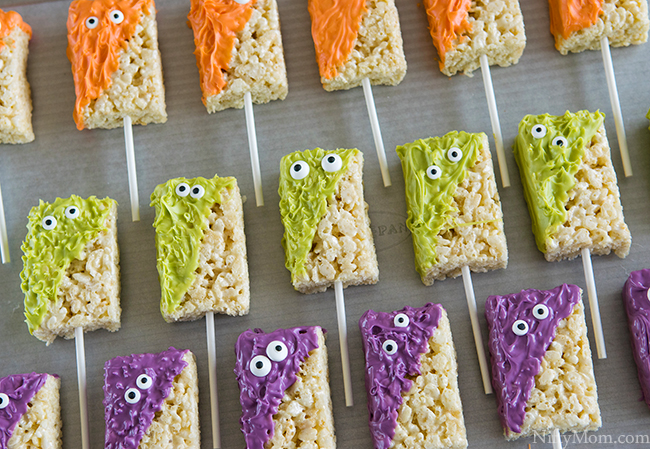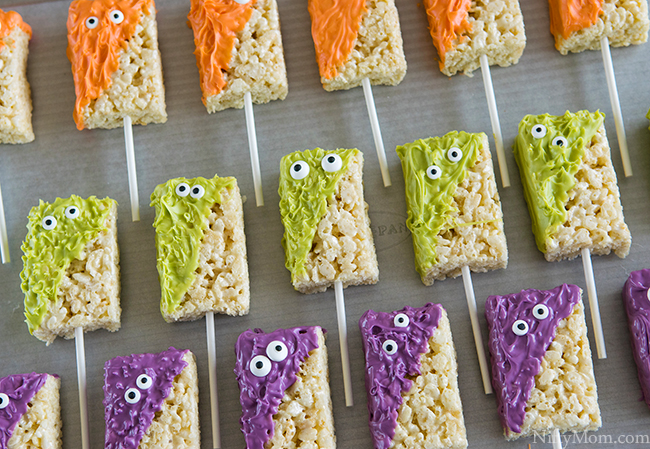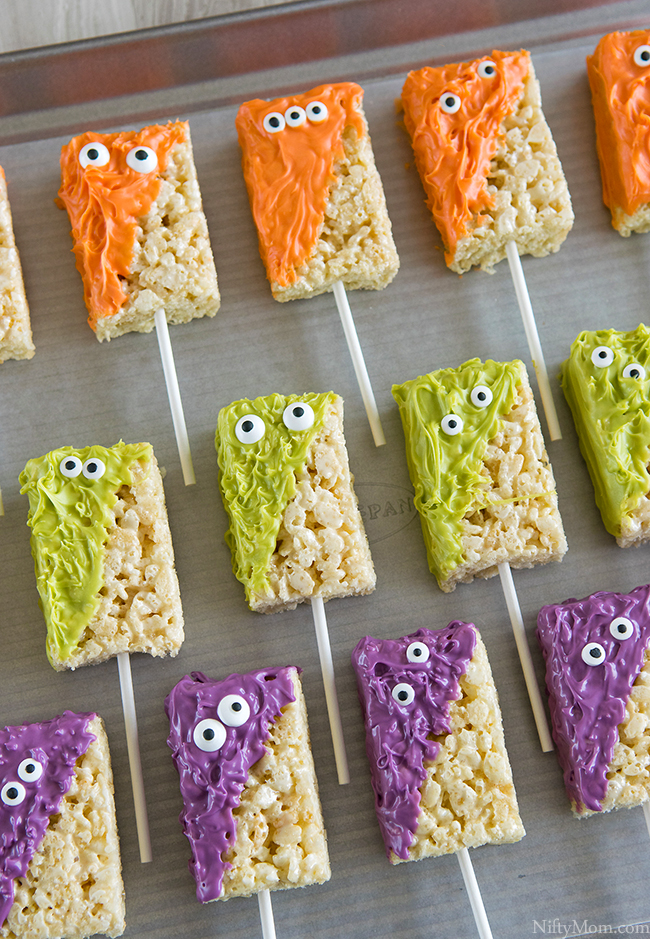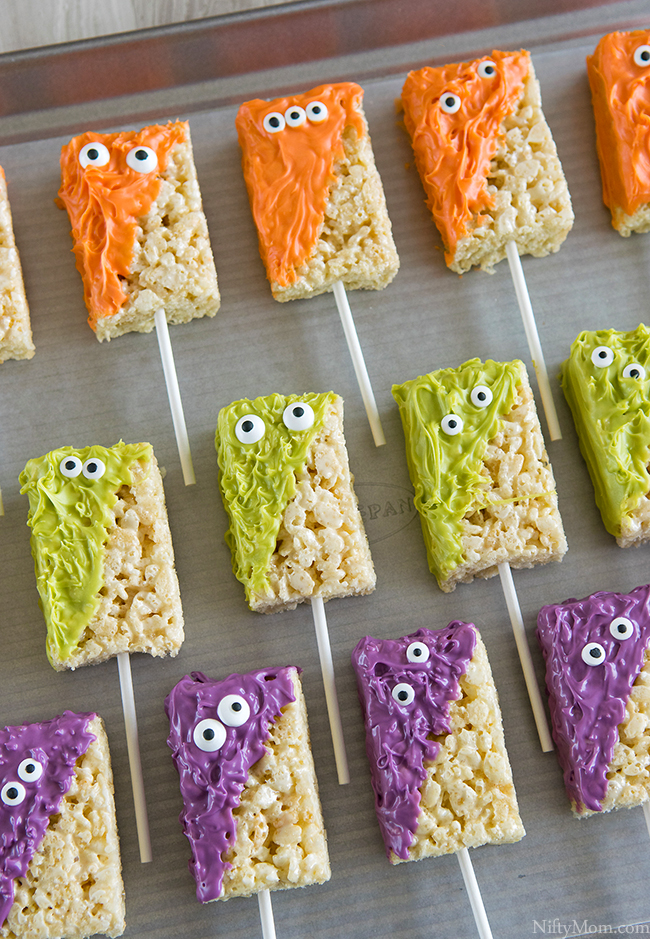 There are a few ways to serve the treats. If you aren't going to be serving them right away, cover and secure each one with a treat bag or place all them in a sealed container.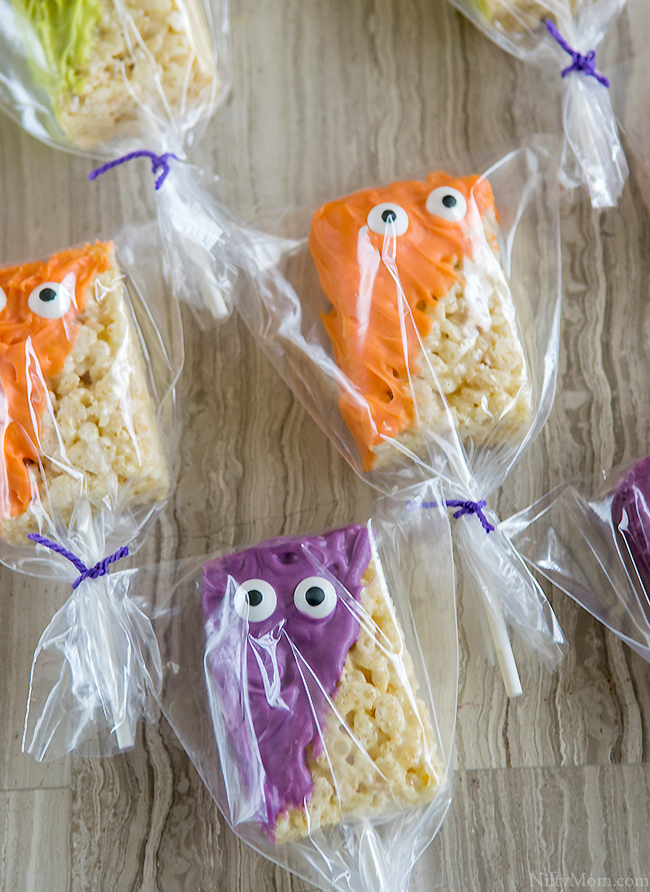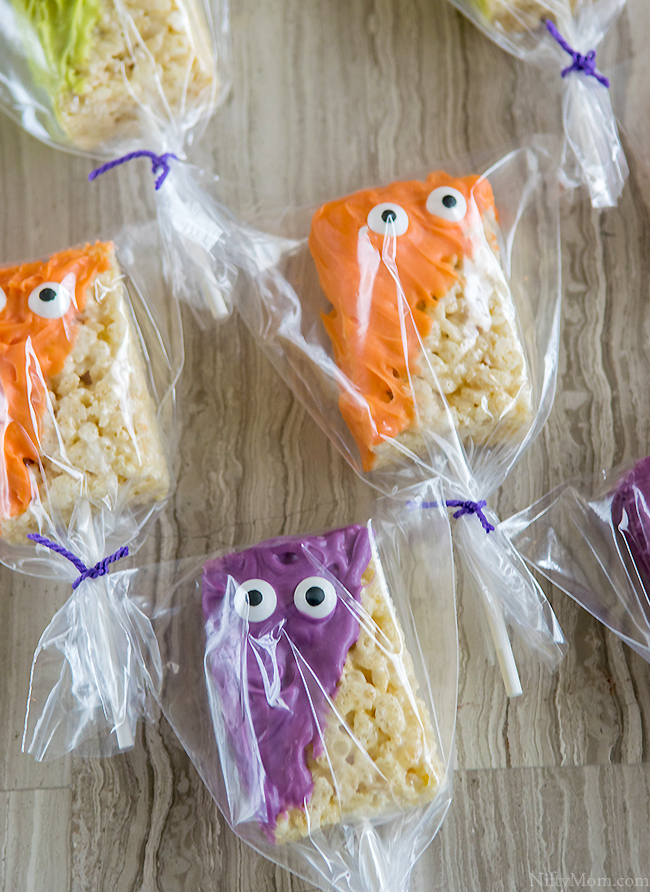 If you are serving them right away, either lay them out on a platter or stand them up by placing each stick in foam or a cake pop stand.
For our Halloween Monster Bash, I added \foam to a plastic cauldron, draped gauze fabric over the top and inserted the treat sticks.
For the full party setup, visit the Halloween Monster Bash Party Ideas!