These pen holder tutorials have been compensated by Collective Bias, Inc. and its advertiser. All opinions are mine alone. #PilotYourLife #CollectiveBias
I always have at least 1 notebook or planner with me at all times. Lists and schedules are my thing, there's no denying that. To make sure I always have a pen with me as well, I made a few different pen holders to go on my notebooks and planners.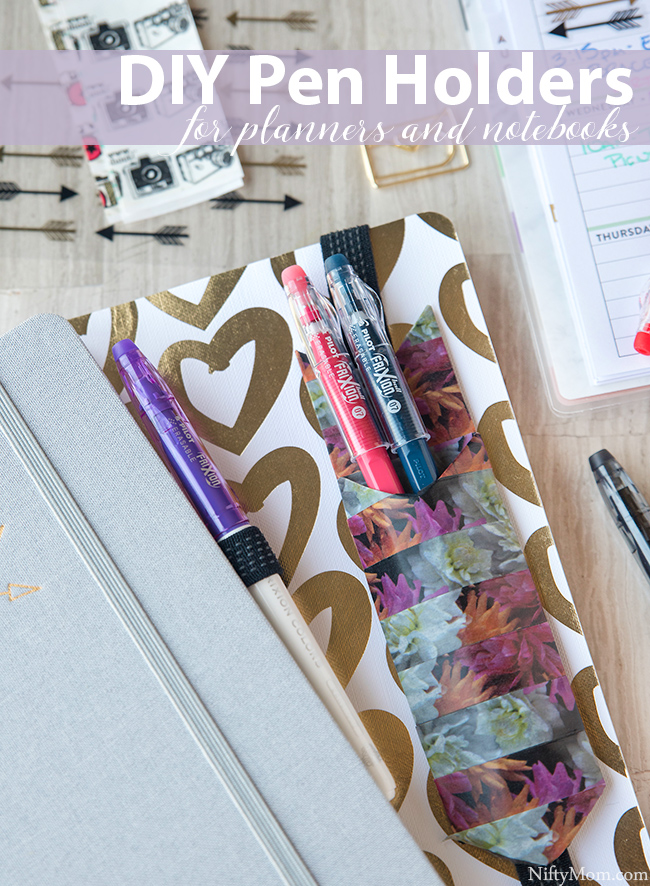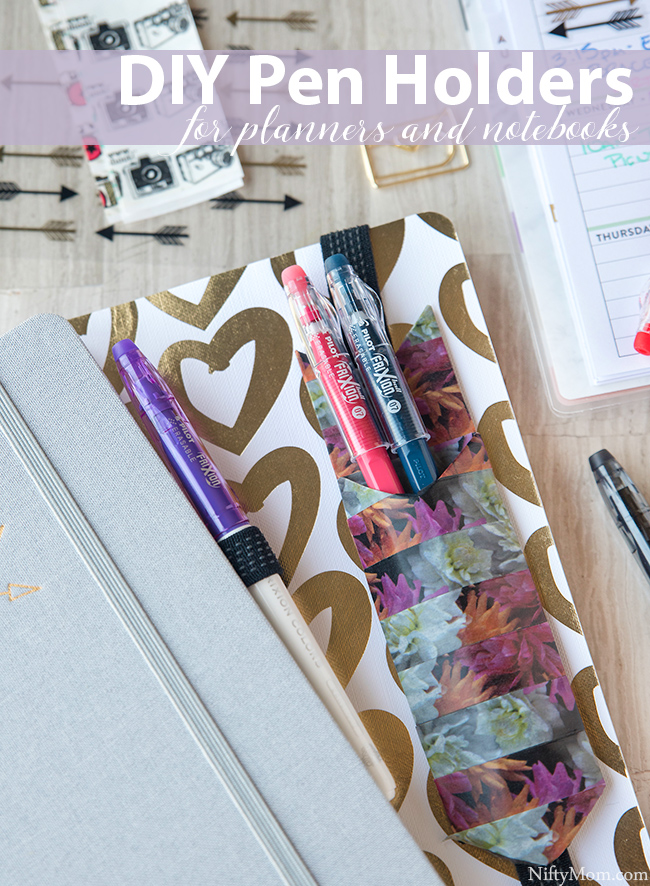 When it comes to planning and list-making, there are a few things I always need: stickers, washi tape and a variety of colored pens. I color-code just about everything. Each week when I am filling out my schedule, it's inevitable that things change. Appointments get re-scheduled or I wrote the wrong thing on the wrong day.
I'm obsessed with perfection in my planners, so simply crossing things out is not an option. I have always used washi tape or stickers to cover anything that needed removed. It wasn't always ideal. Sometimes it messes up the flow of the layout. I can't take that. Then I saw a coupon for $1 off FriXion Pens. FriXion pens are ERASABLE and come in a variety of colors, perfect for my needs.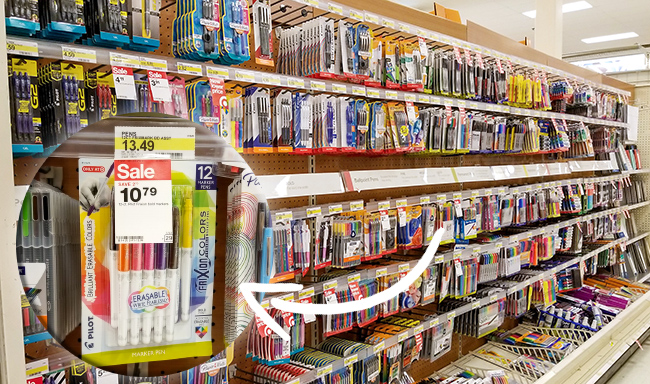 On my next trip to Target, I spotted the pens on sale in the writing supply aisle. I grabbed a 10 pack of FriXion ColorSticks Erasable Gel Ink Pens and a 12 pack of FriXion Colors Erasable Marker Pens (only available at Target). The pens can also be found in the Back To School section.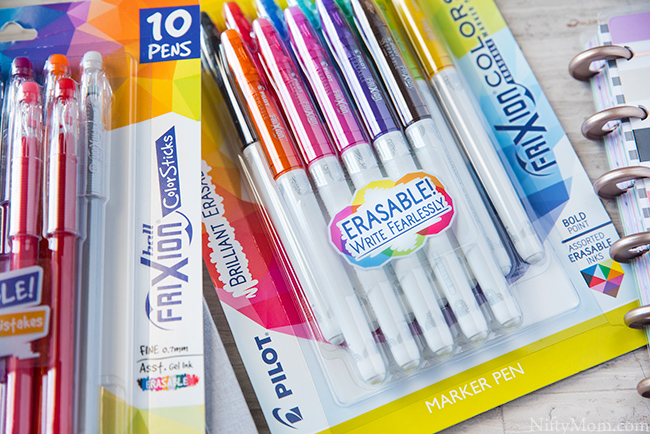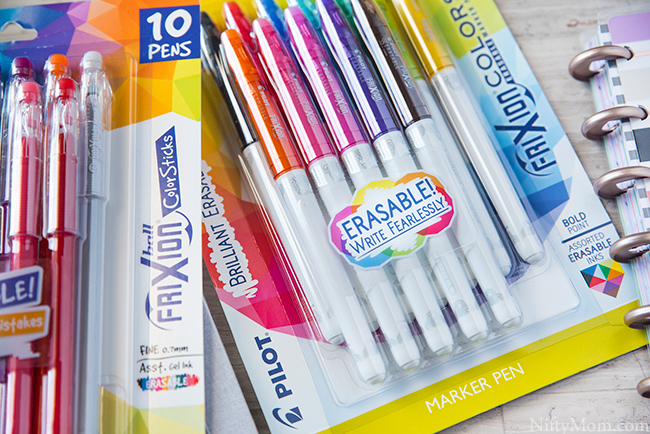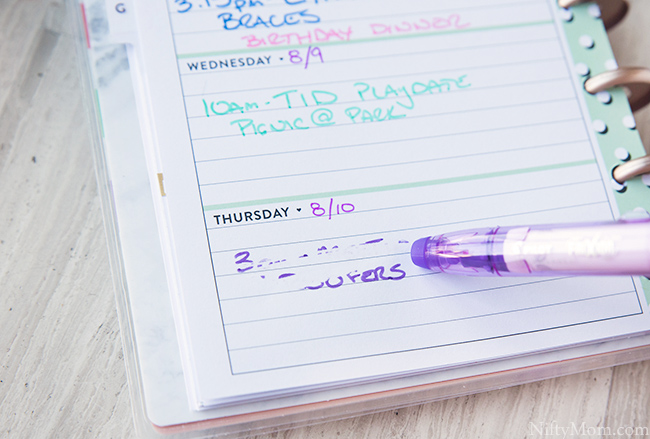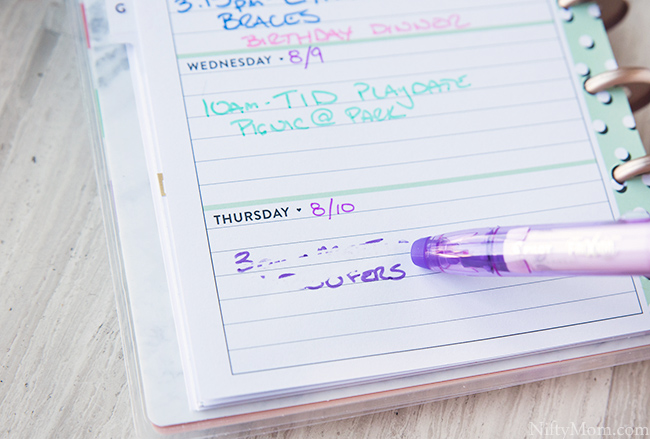 I put them to use immediately, filling out my weekly schedules for August. The FriXion pens have smooth, vibrant colors and writing with them is actually comfortable. I can write worry-free knowing I can easily erase (and re-write) when necessary. The unique thermos-sensitive gel ink formula disappears with erasing friction. When erasing, there is no wear and tear on the paper and no eraser shavings.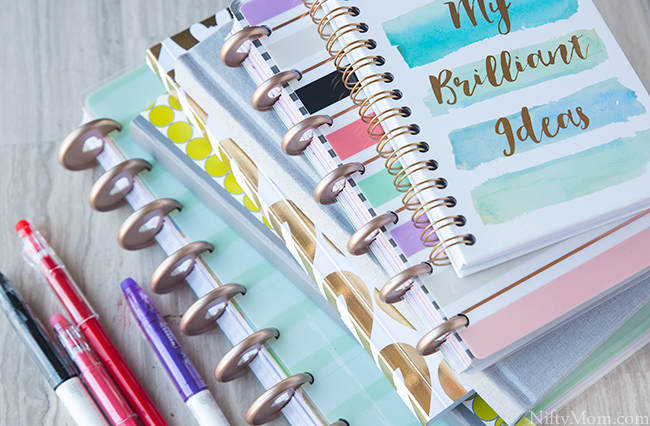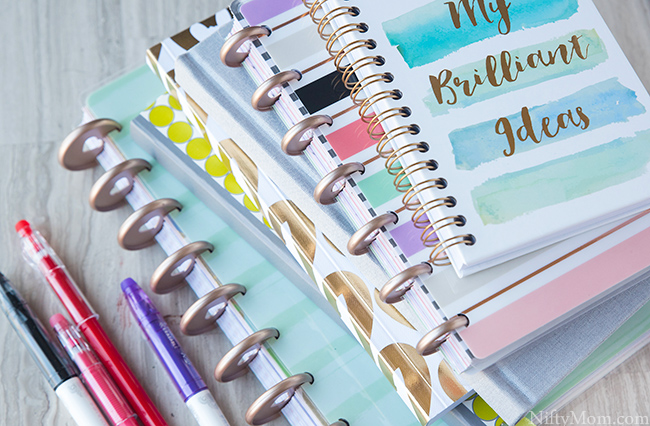 Along with my pen addiction, my planner and notebook addiction is strong. Since the kids go back to school next week, I will most likely be working out of the home more. This means I will have at least one or two books with me on the go. Right now, I am always digging in my bags for pens, as I just toss them in. I decided it was time to make a few removable pen holders.
DIY Removable Pen Holders for Planners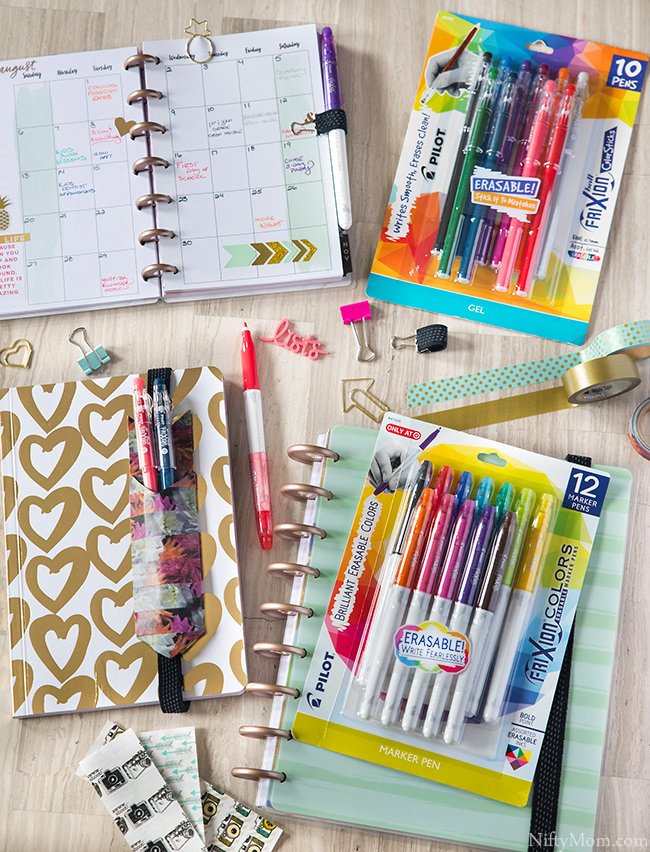 I decided to make two varieties of pen holders: a clip to hold 1 pen and an elastic band to hold 2-3 pens.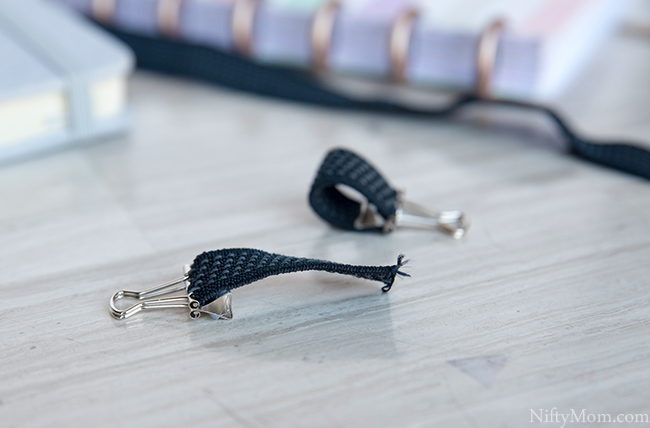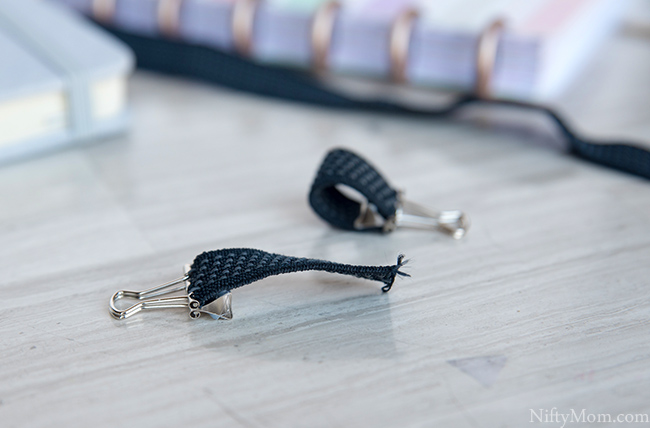 The simple holder is the pen clip. I cut an elastic headband, and using a piece that is 1 3/4″ long, glue it around a mini binder clip, as shown above. I used hot glue to attach both ends of the elastic.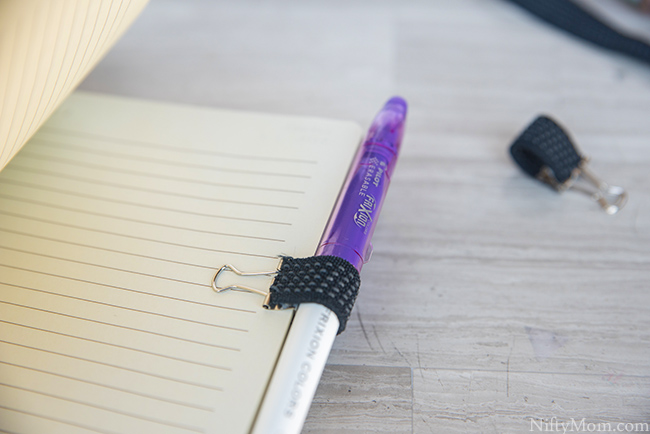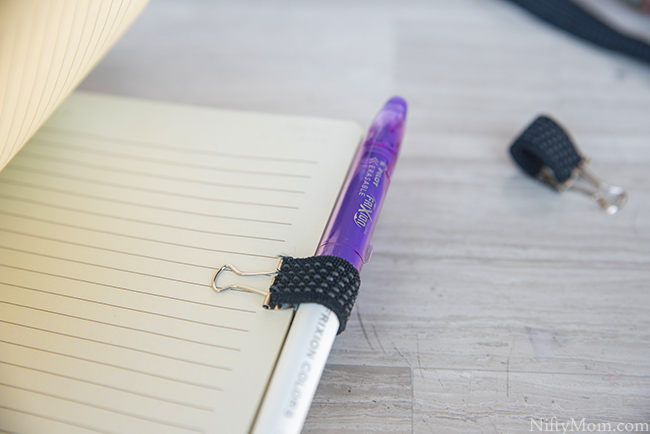 The clip can also act as a bookmark in the notebook/planner.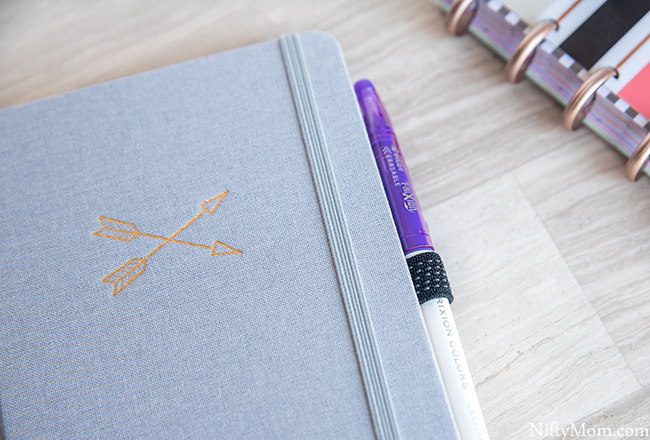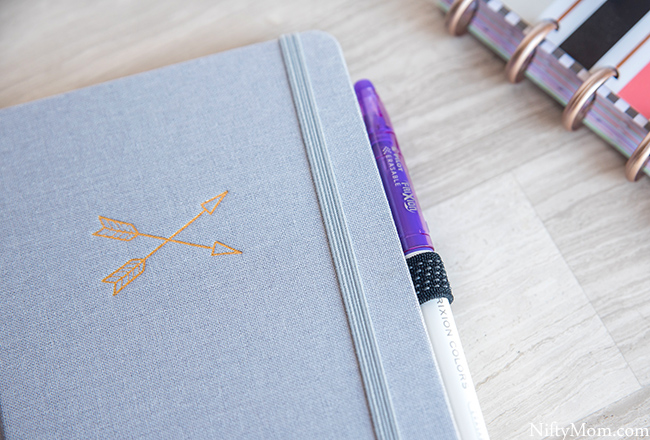 The other pen holder I created was to attach to an elastic hairband. If the hairband is too big to go around your book, you can cut it, trim down and hot glue it back together. Then make the pen holder to attach to the band.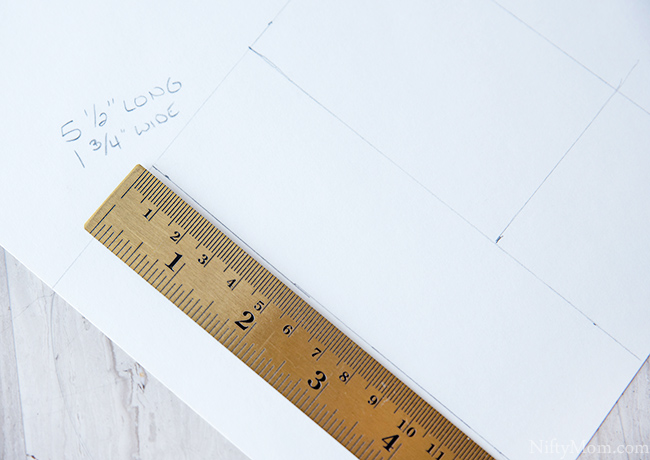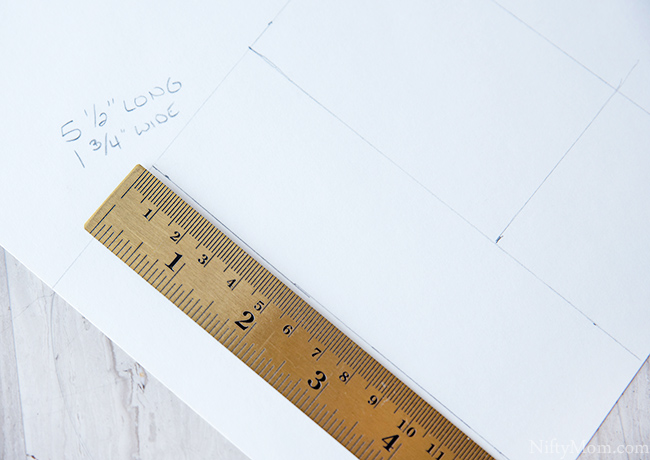 I cut out my pieces on poster-board.
2 – 5 1/2″ x 1 3/4″
1 – 3 1/2″ x 2 1/4″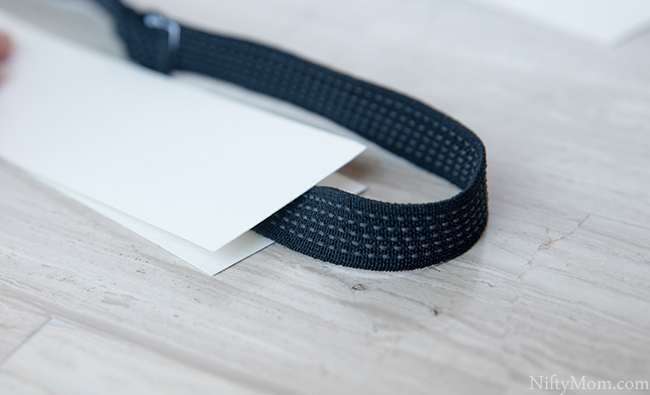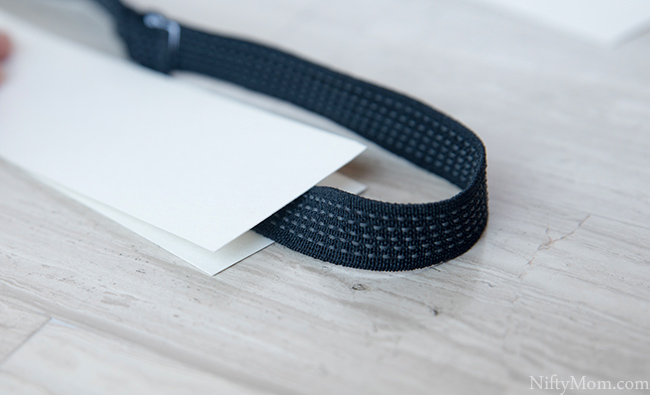 Using hot glue, attach the two larger pieces with the elastic band in the middle.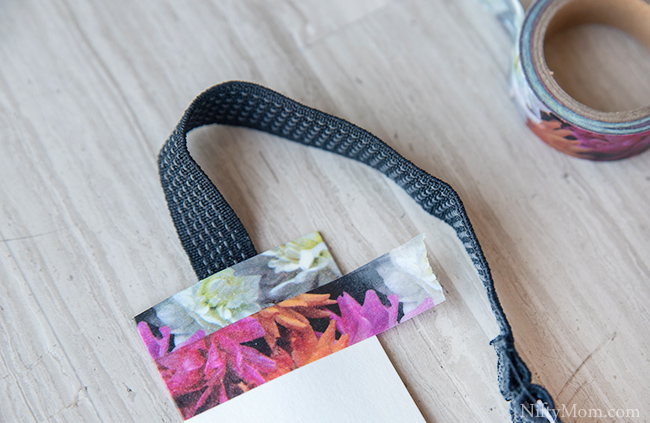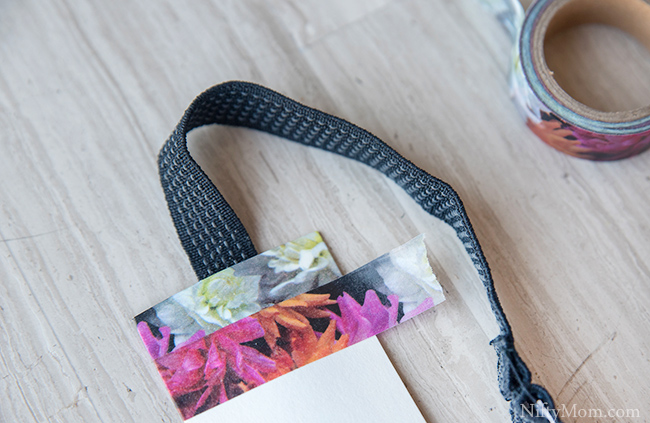 Wrap washi tape around the top half.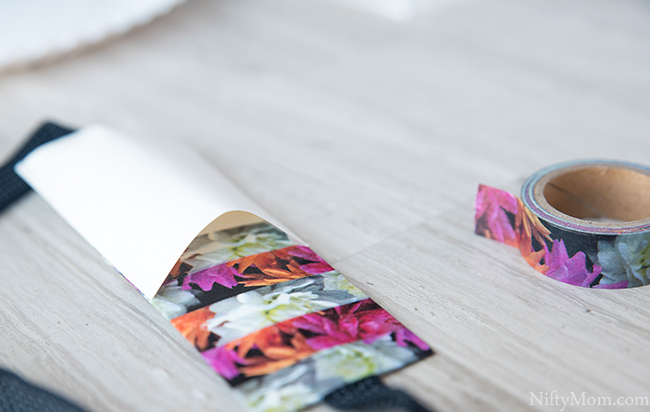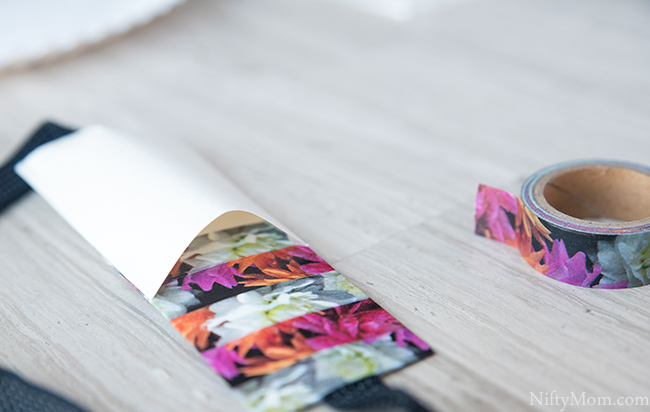 Attach the smaller piece with hot glue on the side edges. It will create a pocket for the pens.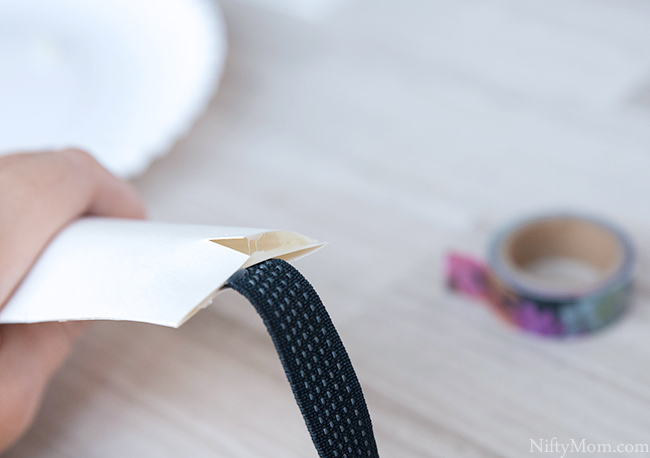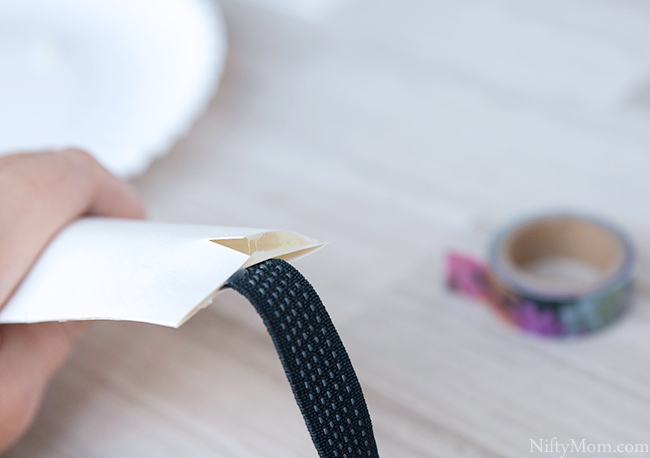 Cut a slit in the middle of the bottom edge to make attaching easier before gluing the bottom.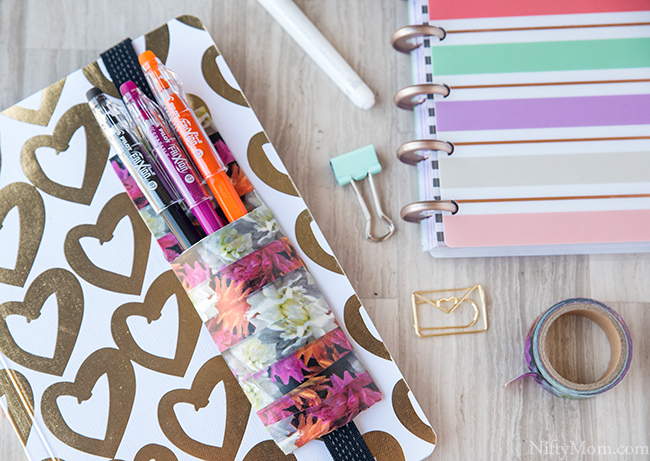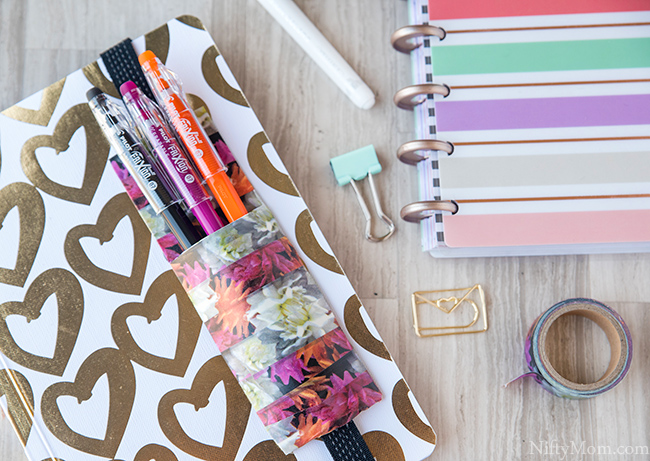 Wrap again with washi tape to finish off.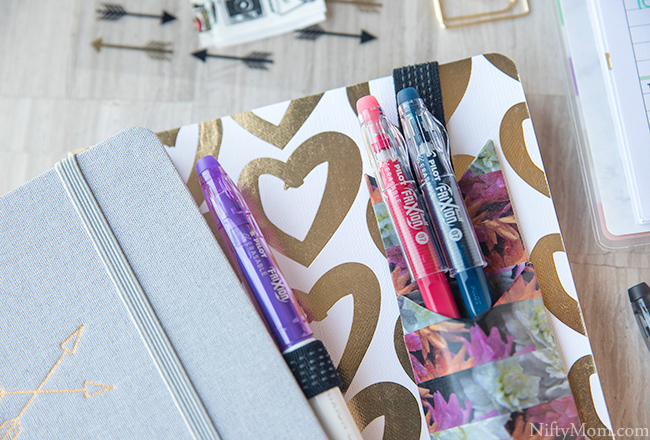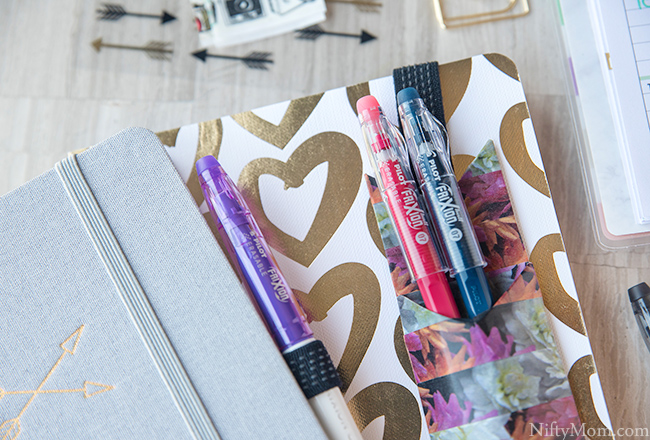 When cutting out the pieces, you could also add an angle or cutout, as shown above. This is a little more difficult, but turns out great.
The pen holders both can be removed to use on different planners or notebooks. It's the perfect way to stay organized when I am on the go.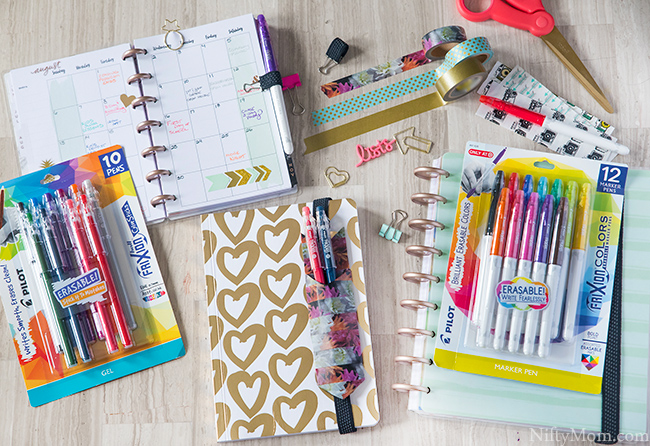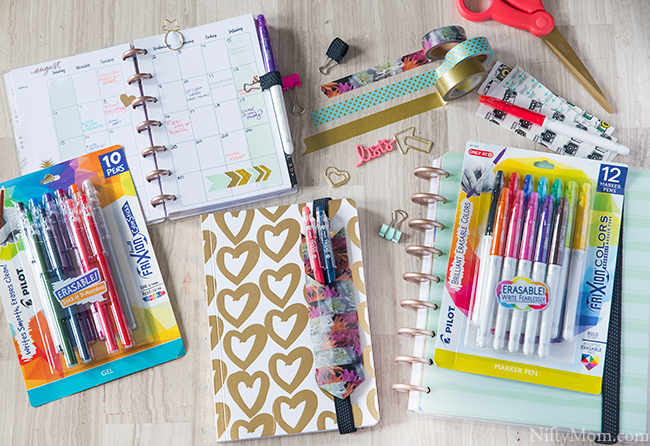 Get more organization and back-to-school inspiration here.