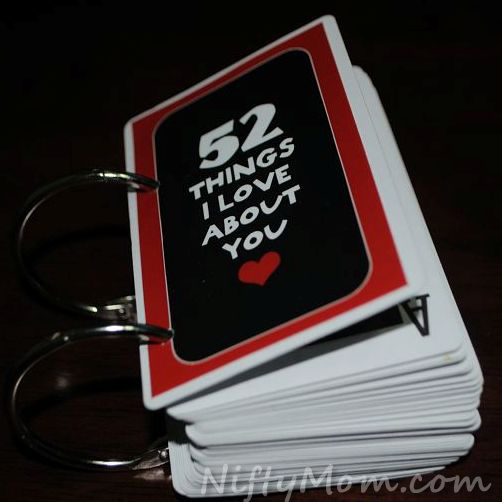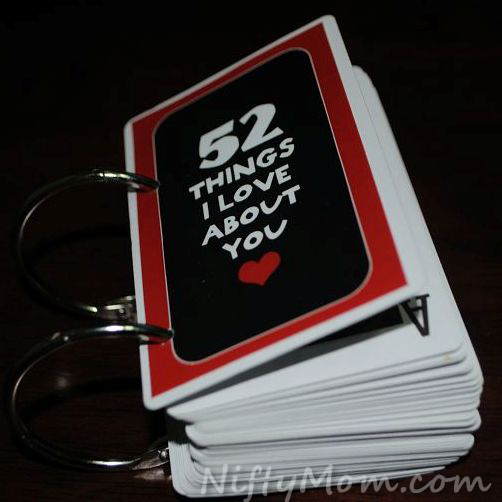 Last week was my husband & I's Anniversary and I made him this amazing deck of cards I just had to share with everyone.
I came across this idea online a few months ago and knew I had to give it a shot. It was on an awesome blog, Peppermint Creative. Mine didn't turn out quite as good as hers, but I was happy and so was the Hubby! On each playing card, you put a different reason you love the person. You can download the template to make the 52 different cards. It was fun coming up with different things to write on each one and it is a great personal gift.
After many requests from my readers, I created '52 Things I Love About You' Ideas & Tips if you need some assistance on coming up with 52 different reason. Please let me know if there is anything further I can help you with.
Visit Peppermint Creative for the step-by-step instructions and to download the templates!