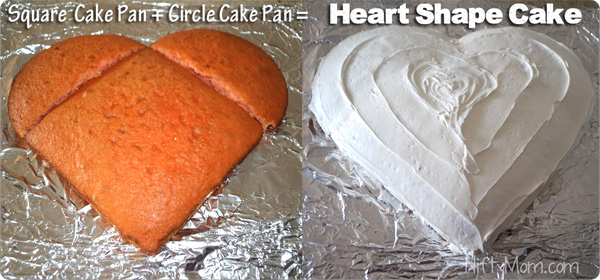 I love to make cakes and desserts and since Valentine's Day is right around the corner, I thought I would share how easy it is to make a heart shaped cake.
Need:
Box of Cake Mix
Can of Frosting
8-9″ Circle Cake Pan
8-9″ Square Cake Pan
Make the cake mix as directed on the box. Pour half into the circle pan and half into the square pan. Bake as directed. Let cool completely and remove from the pans. If your pans are not easy to get the cake out, line the the pan with foil before you add the cake mix.
Cut the circle cake in half and place the three pieces together as shown: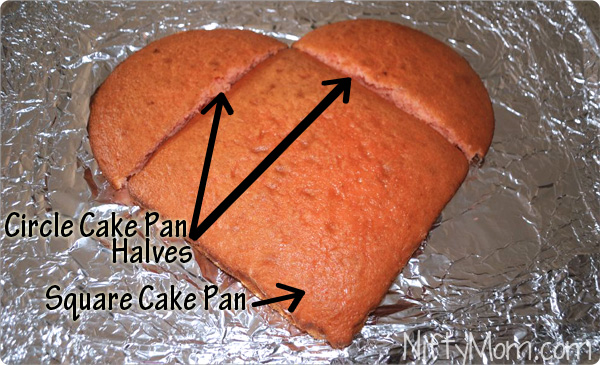 Now all you have to do is ice the cake. The first time I made this, one can of frosting barely covered the cake. It helps to beat the frosting with a mixer for a few minutes to fluff it up a little. This also warms it up slightly, making it easier to spread.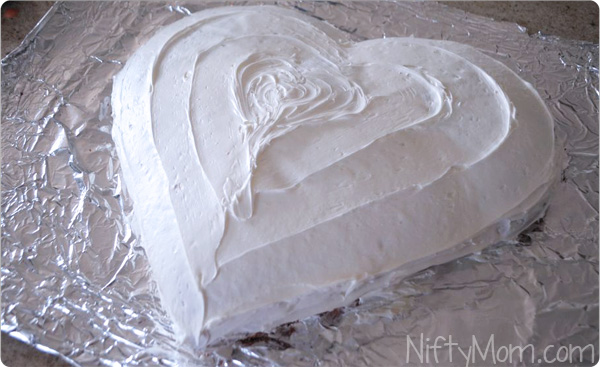 Wasn't that easy?