When it comes to snack time in my house, my kids typically want cookies. I am trying to give them healthier snacks and avoid the cookies as much as possible. How great would it be if they were asking for fruits, not cookies every day? However, I have yet to find that perfect fruit snack that they crave and ask for. I wanted to find something new not only for my sons to enjoy, but also that I would like. I tend to skip meals sometimes, because I easily lose track of time trying to get other things done around the house. When I need a quick snack, junk food is always at hand and I end up with regret after I eat it. In search for that perfect snack food for the family, I headed to Walmart.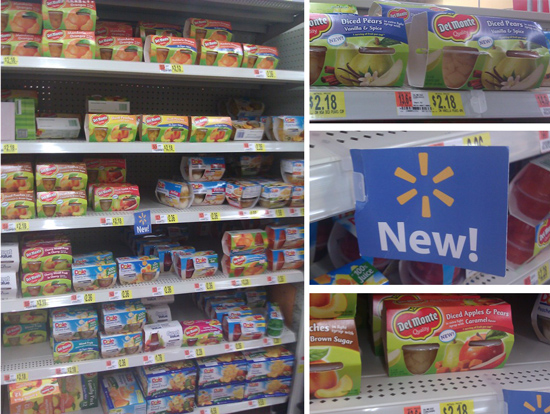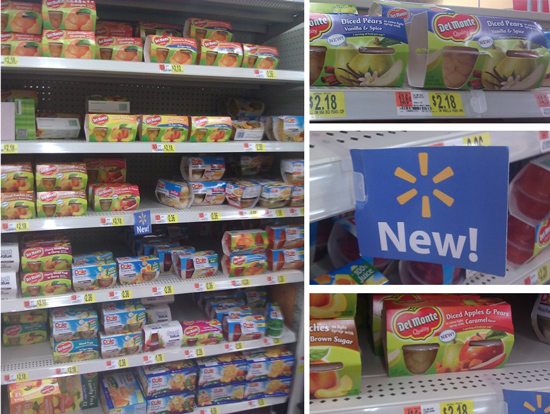 While shopping, I was excited to find some new flavors of Del Monte fruit cups: Diced Apples & Pears with Caramel flavor and Diced Pears with Vanilla & Spice. Not only did they look delicious, but they just sound like they would be full of flavor. I purchased a few to give them a try. When I pulled them out for snack time, my sons were very interested.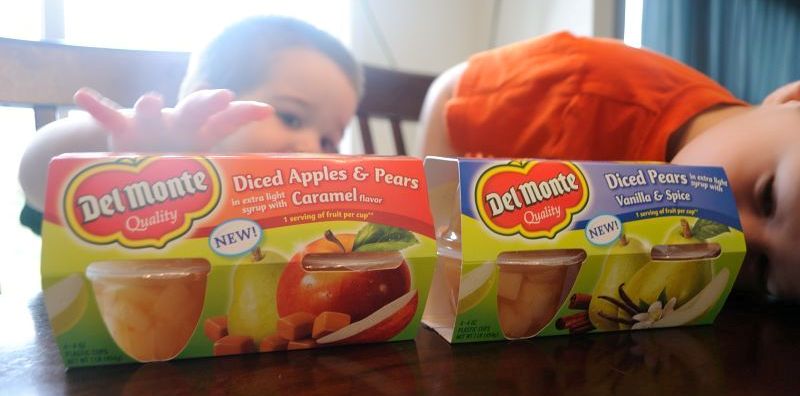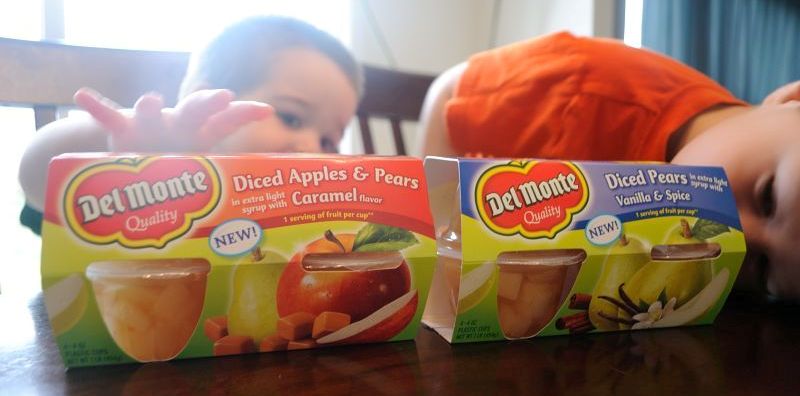 We first tried the Diced Apples and Pears with Caramel flavor. Caramel is my favorite flavor and it definitely gives the fruit cups a sweet addition. There is just a hint of caramel so it is not overwhelming. Both my sons loved them. My three year old wanted more when he finished his cup. My two year old managed to drink all the juice out of the cup after he was finished. Almost the whole time he was eating, he was saying, "mmm, yummy" repeatedly. The small size of each fruit piece was perfect for the little ones. The Diced Pears with Vanilla & Spice was also just as delightful and flavorful. The cinnamon spice gives it an extra kick of flavor with each bite. They are easy and convenient for the kids and myself.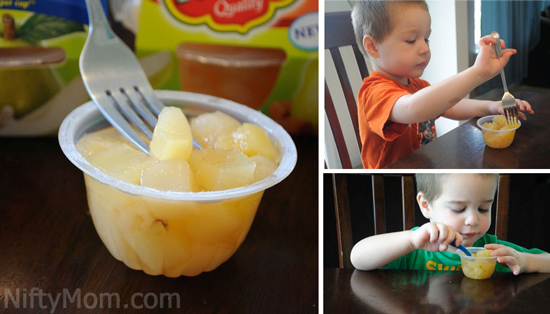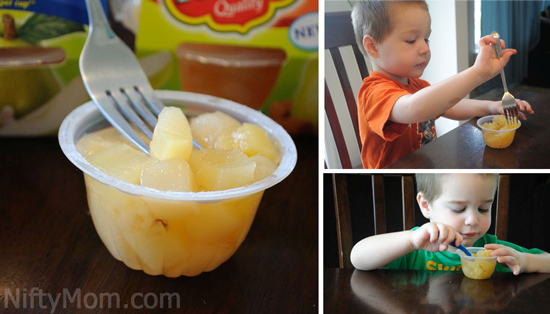 I am proud to say, the same day they first tried the fruit cups, they asked for them that evening! Healthier snacks: Total Success!
How healthy are Del Monte's new fruit cups?
Each fruit cup has a full serving of fruit and just 60 calories. Unlike a lot of other fruit products I have purchased in the past, they have no high fructose corn syrup. They are in a extra light syrup and are gluten free.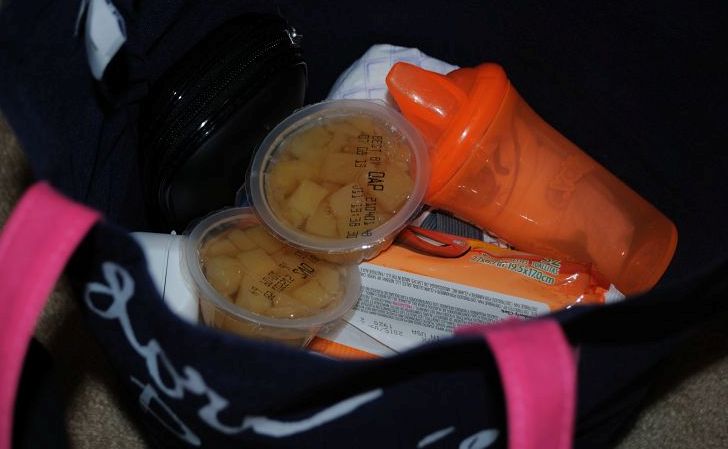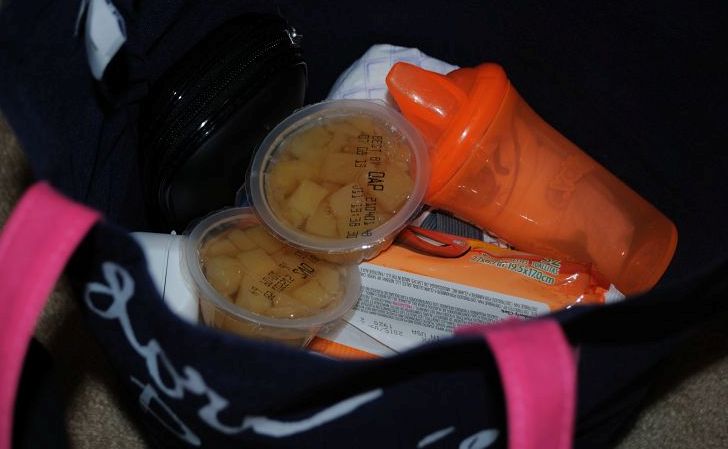 With their convenient size and packaging, I have added two cups to my 'ready-to-go' tote/diaper bag. When we are out running errands or on play-dates, I will always have a healthy snack on hand.
I can't wait to try more flavors. I think I may try the Diced Peaches in light syrup with Cinnamon and Brown Sugar next time.
Be sure to check out my Google+ photo album for my full shopping trip and experience. For the latest updates and snacks visit Del Monte, follow @DelMonteFoods on Twitter, and become a fan on Facebook.
"I am a member of the Collective Bias®  Social Fabric® Community.  This shop has been compensated as part of a social shopper insights study for Collective Bias™ and Del Monte #CBias #SocialFabric. All Opinions expressed are 100% mine."