Decorating this year for Halloween has been a lot of fun. The boys are finally old enough to really enjoy the holiday fun. For the last few weeks, we have been slowly adding decorations to the house and making Halloween crafts.  For the latest addition, I made and framed a 5×7 subway art to complete our mantle.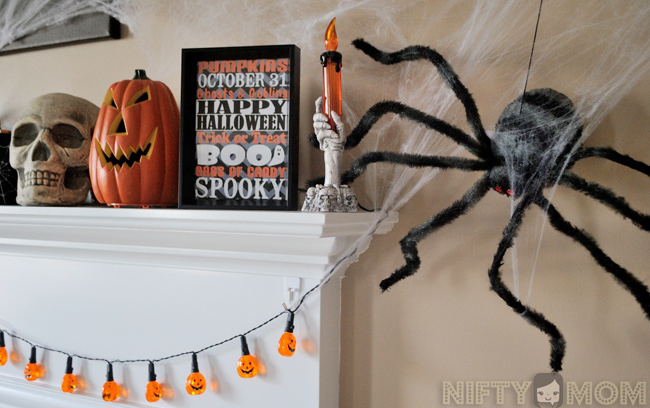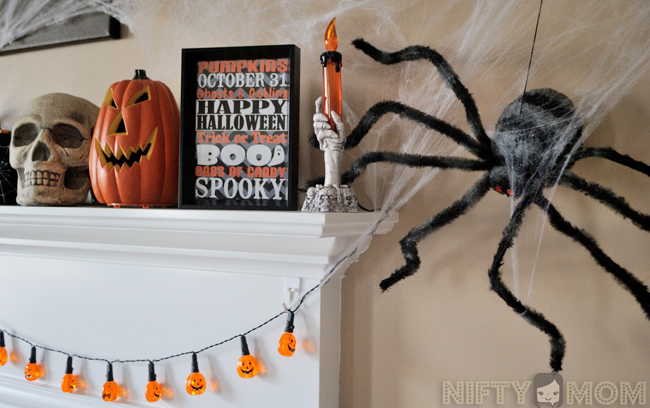 Every time I'm at a store, I have an uncontrollable urge to purchase at least one piece of holiday decor. However, by now you should know that I am a DIY-type person. I try to make at least half my decorations around the house.
Last weekend I stared at that one spot left on my mantle that needed to be filled. It had been empty for a week. It always seems the last piece is always the most difficult. I tried a few different things and nothing looked right, until I put an empty frame there. Then I had the task of picking a picture to put in the frame. After going through all my pictures, I decided the best thing to do was to make a Halloween-themed subway art, which worked perfect!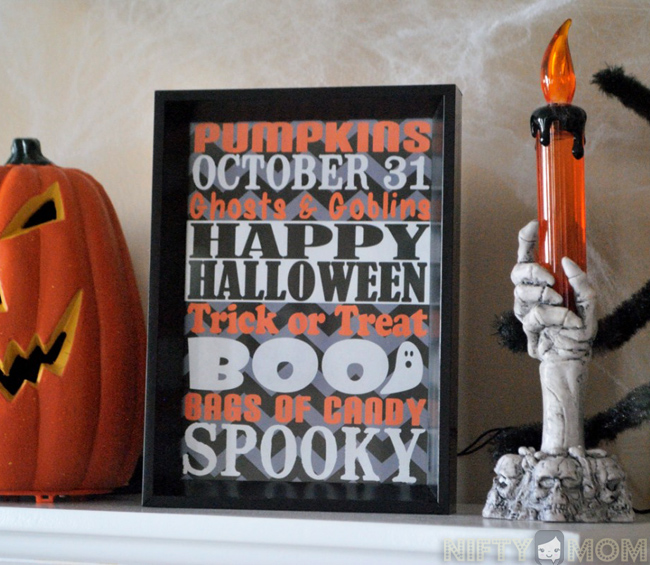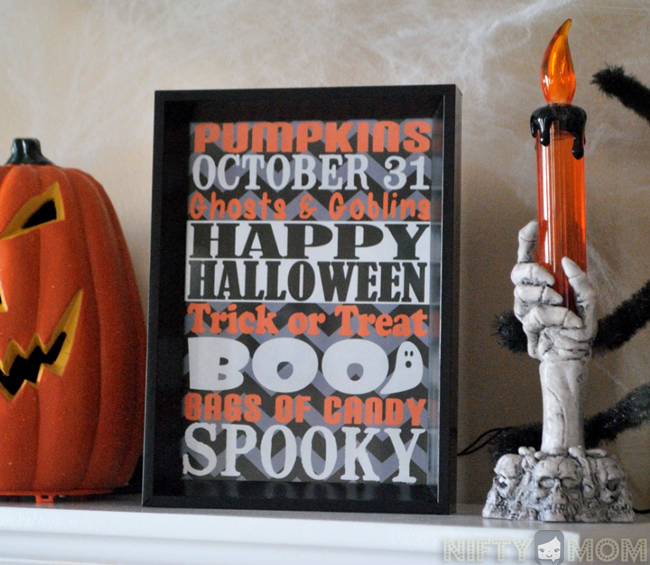 I uploaded it to a PDF to offer the printable to you for FREE! Click below or the image above to print yours.
**5×7 Halloween Subway Art Printable**