This DIY holiday gift idea featuring Gingerbread M&Ms post is sponsored as part of the Collective Bias® #cbias #HolidayMM campaign.  All opinions are my own.
From spending time with families to decorating the house, I love everything about the holiday season. Each year, my passion for making homemade gifts grows exponentially. The idea of creating something especially for friends and family, that no one else will give them, is exciting.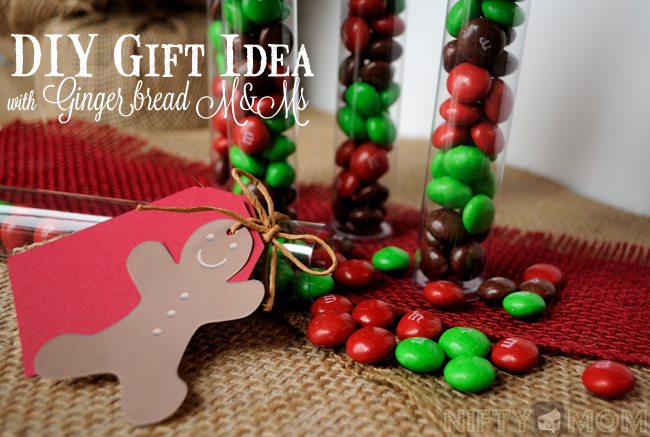 The past couple years I feel like I was rushing and creating gifts at the last minute. I want that to change this year. I have started purchasing supplies, containers, and drafting ideas for gifts. I prefer to do a variety of projects at different levels. I do some large gifts made specifically for one person, then some smaller ones with a dozen or more each. These are good for neighbors, teachers, party guests, or strangers as a random act of kindness.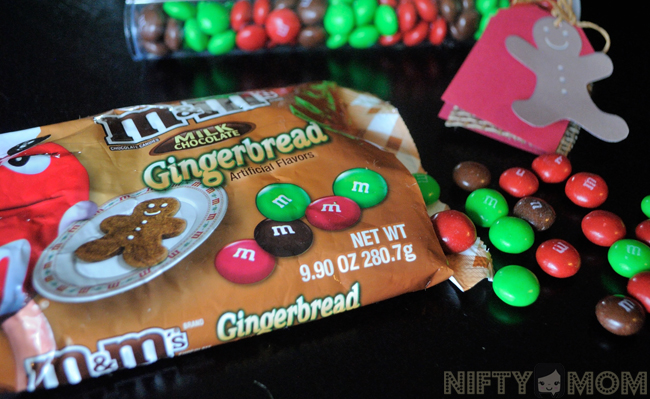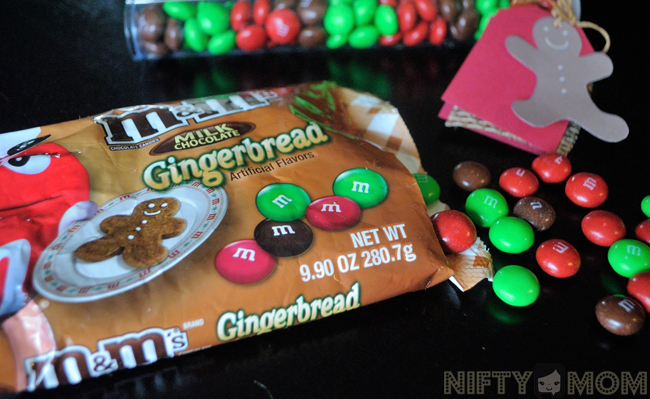 Candy and small treats are always a good option for small gifts and stocking-stuffers. To personalize the treats, I repackage them in different containers, mix some together, add ribbon, tags, and make it festive. While picking up some supplies to get me started this season, I spotted a Walmart exclusive: a seasonal M&M's flavor, Gingerbread.  I knew they would be perfect for a DIY gift idea I had with candy because when I think of the holidays, gingerbread is definitely something that comes to mind.
This was the perfect little project to have some small gifts around the house. We frequently have guests over and these are a great treat for them.
DIY M&M's Gift Idea with Printable Tags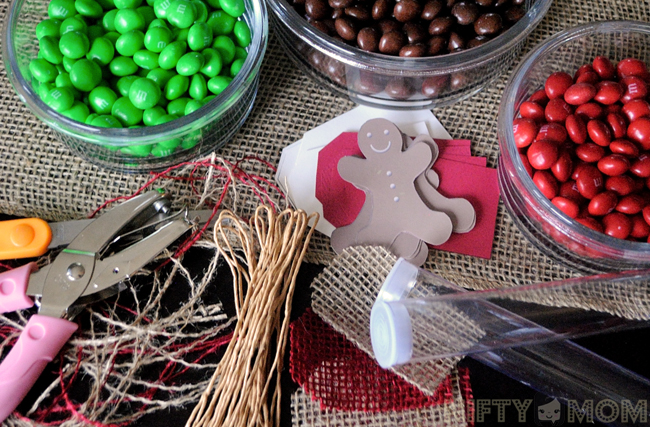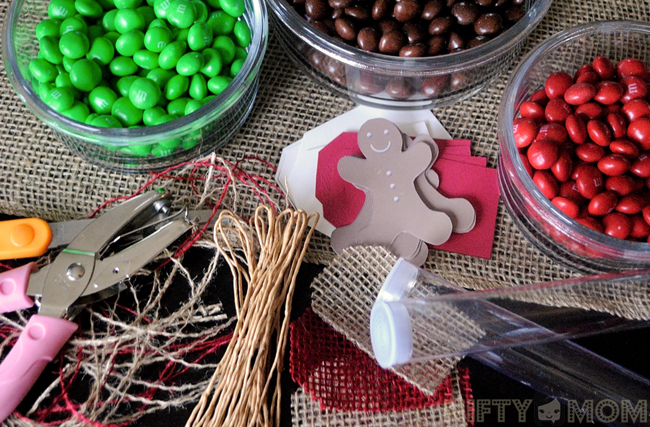 Supplies:
Gingerbread M&M's, sorted by color (sold only at Walmart)
Clear Candy Tubes (or cellephone bags)
Printable tags on stockpaper (red, brown, and/or tan)
Printable gingerbread man tags on stockpaper
Hole punch
Burlap
Twine, string, or ribbon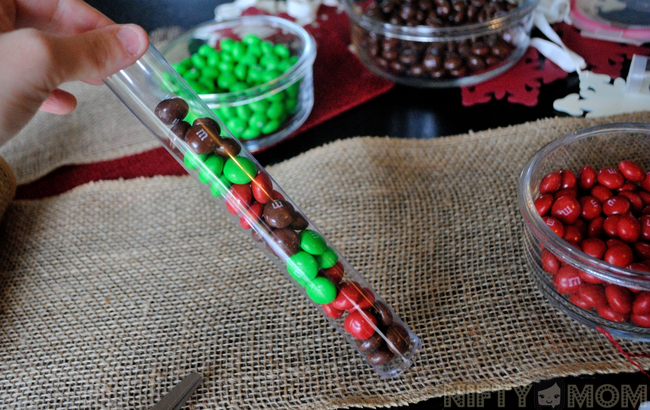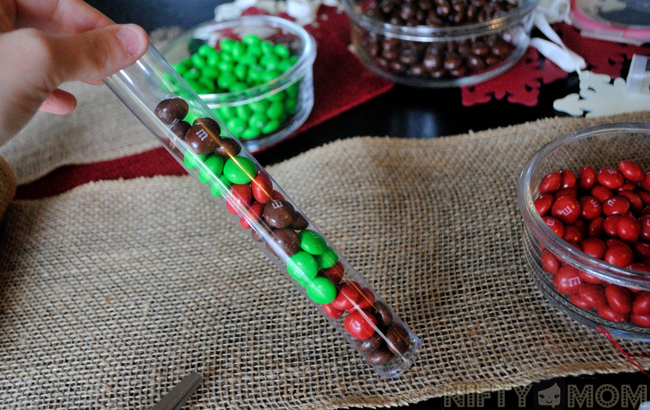 Add the M&M's to the tube in a pattern. My tubes are 8 inches tall and 1 inches wide (I order them from Amazon). I used 5-6 M&M's for each layer. Secure the lid.
Next, cut out the tags. I created this printable PDF with an outline of the basic tag. Print the file on different colored or holiday designed cardstock. Since the M&M's are gingerbread flavor, I thought it would be fitting to create a gingerbread man to top off the tags (printable PDF here). To add some texture, I also cut some burlap to the size of the tags. Who doesn't love a little burlap?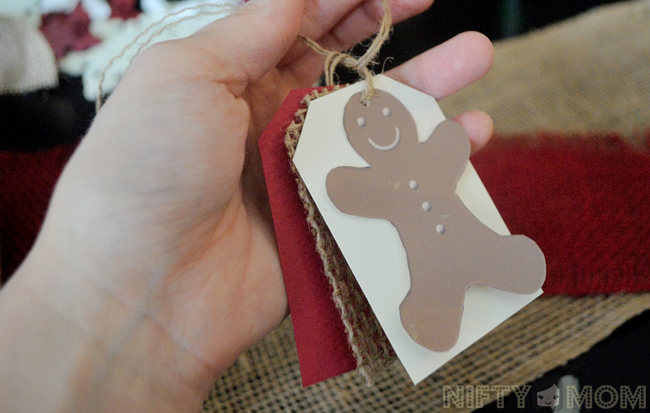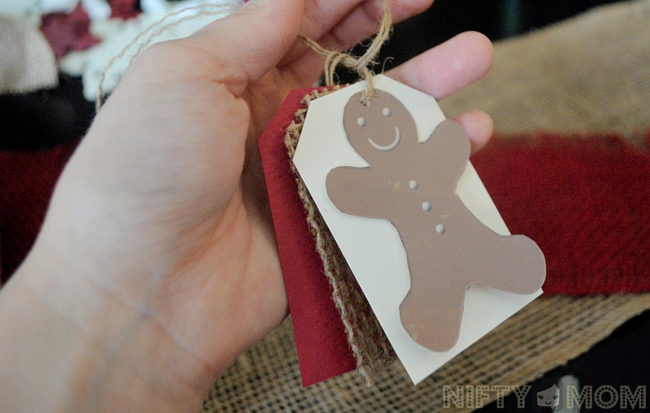 Next, layer the tags without the burlap and punch a hole near the top. Then add the burlap between the tags and thread the string through. I used twine and burlap strings on different tubes. Tie the tags together. This will allow the tags to hang better when tied onto the tube.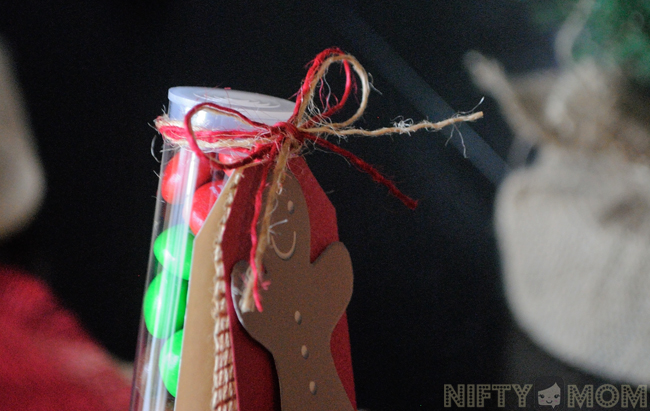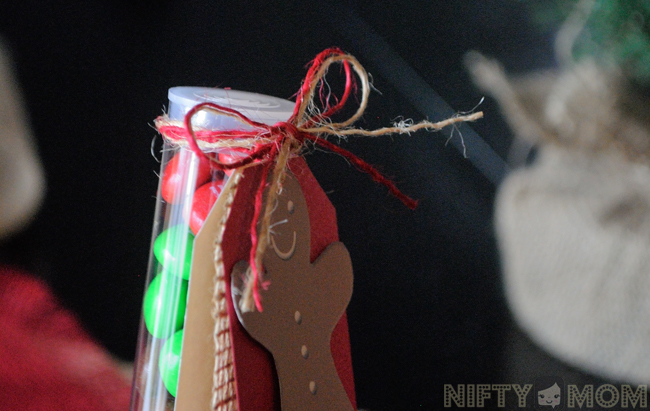 Lastly, tie the string around the tube, doubling back to the front, so the bow will be where the tags are. Trim the string, if needed, and push it up to the top of the tube.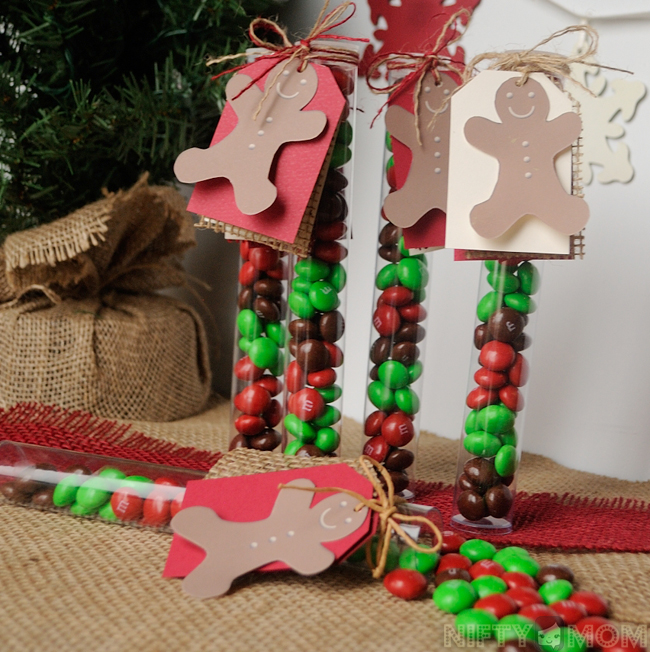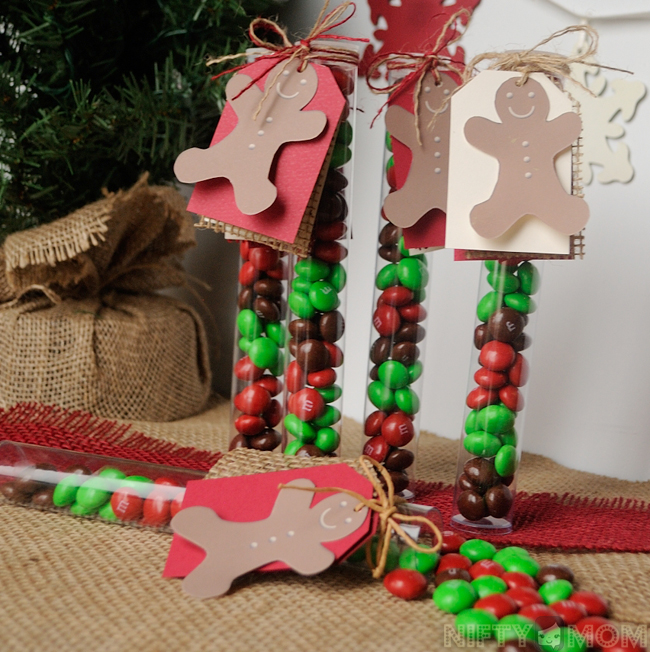 I am extremely excited about finishing my first set of homemade gifts. I am going to keep them in a bowl (along with loose M&M's) on our dining room table for guests to treat themselves to during our holiday parties.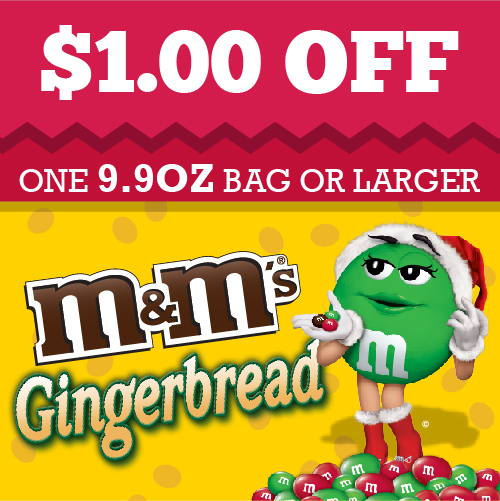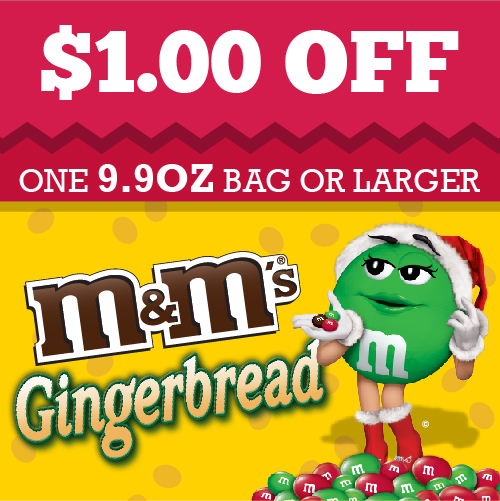 When you head to Walmart, make sure you print this $1.00 off coupon so you can give the Gingerbread M&M's a try yourself.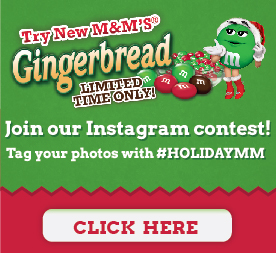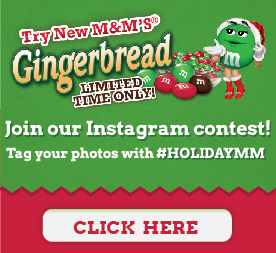 If you need some festive holiday decorating ideas check out these fun Gingerbread M&M's crafts.  If you have some creative ideas of your own, participate in the Gingerbread M&M Instagram contest to win a great prize!
Have you tried Gingerbread M&M's yet?