With summer temperatures still soaring, it might be hard to believe, but the new school year is already right around the corner. Whether your kids are starting school for the very first time or they are well into their school careers, now is the time to plan ahead to make this school year your family's best one yet. Here are nine tips for easing into the new school year like a pro.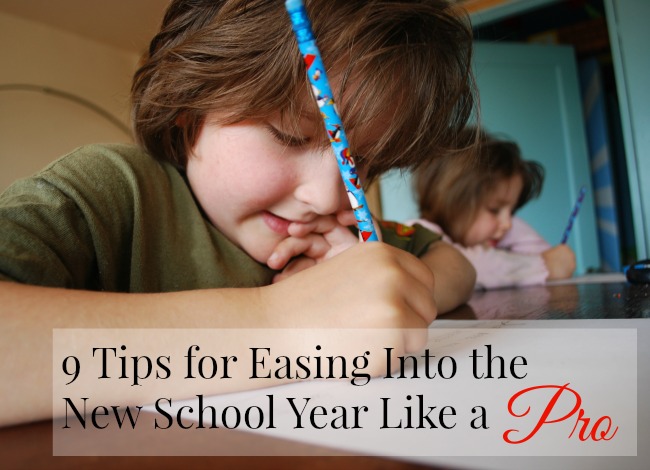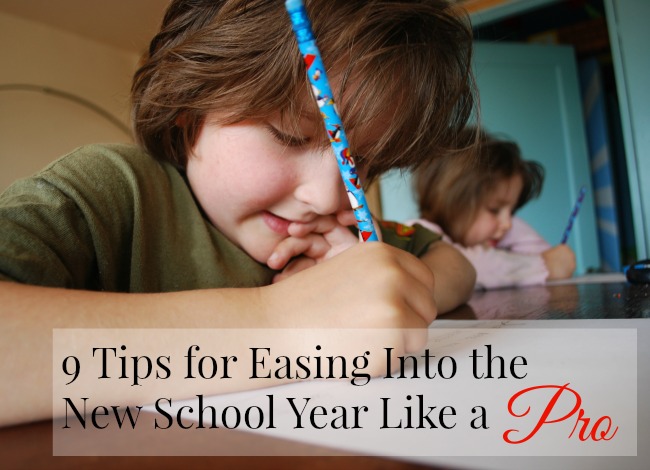 1. Purchase Supplies Early
Whether you prefer to buy your family's school supplies all at once or you like to purchase them little by little, make sure you don't procrastinate too long. Purchase all the school supplies and clothes your family will need well in advance so you aren't rushing out to find them at the last minute.
2. Gradually Adjust to New Routines
If your children are used to staying up late and sleeping in or to snacking or watching tv all day long, take a couple of weeks before school starts to get them used to the new routine. Have them go to bed and wake up 15 minutes earlier each day, and they will be ready just in time for school.
3. Familiarize Yourself with Rules and Procedures
If you have a school handbook or any letters from your kids' teachers, spend some time going over them before the new year starts. If spaghetti strap shirts aren't allowed, Mondays are gym days, or if lunch money is only accepted by check, you will want to make sure you know in advance.
4. Complete Household Tasks in Advance
Save yourself some trouble during the first week of school by doing as many household tasks in advance as you can. Freeze several meals, catch up on laundry and deep clean the house. This will give you that much less to worry about once school starts.
5. Get Organized
A family command center is a fantastic way to keep all the papers and information you need all in once place so nothing gets lost or forgotten. Include a large family calendar and a mail sorter or hanging file folders to keep track of important papers to keep and return. Include a pen for signing permission slips and emergency lunch money in case you are ever short on cash.
6. Review Forgotten Concepts
Kids can forget a lot over the summer. Make sure they are prepared by taking some time to review forgotten concepts. There are tons of websites you can use for whatever skill your kids need to practice. Then, they'll start school confident and ready to learn.
7. Address Your Child's Fears and Concerns
If your child is starting a new school, he may be nervous how things will go. Take the time to talk to your child and find out how he is feeling about the new school year. Be positive, but don't dismiss his concerns. His fears may seem small to you, but they are real to him.
8. Set Everything Out the Night Before
The more you can do the night before the first day of school, the less you'll have to do the morning of. Set complete outfits on their dressers, full backpacks by the door and lunches in the fridge. You might even consider making breakfast in the crockpot, just so you'll have one less thing to do.
9. Give Your Child Some Grace
Lastly, starting a new school year can be rough. Be sure to give your children a little extra grace and understanding throughout the first month as they adjust to a new routine. With a little love and compassion, you will get through this!
Do you use any of these nine tips to get your kids ready to return to school? What other tips would you add?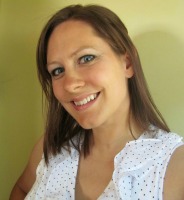 About the Author: Wife and mom to two very energetic little boys, when Brittany isn't busy chasing after her kidlets, you can find her reading, writing or sneaking chocolate so she doesn't have to share–probably all of the above!