This is a sponsored conversation written by me on behalf of Sauder. The opinions and text are all mine.
We have lived in our house for over two years and a couple areas still aren't fully decorated, painted, or welcoming. One of those areas being the front entryway. I've had big dreams for the space. I envisioned my husband building a bench area with hooks and shelves for all the kids' stuff. But recently, we came across what may be the perfect piece of furniture for the space.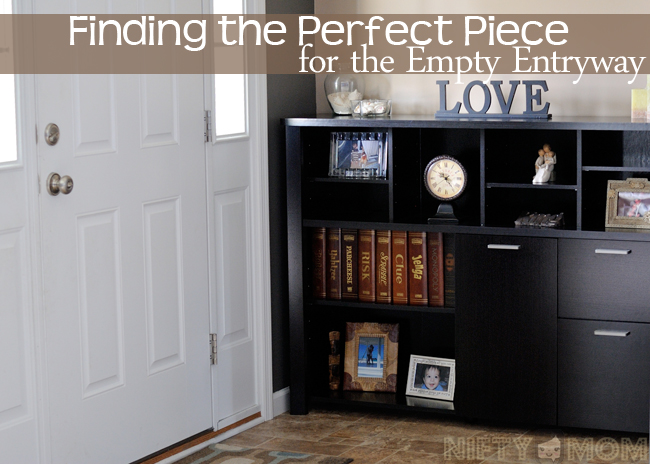 I mentioned last week we are doing a home office makeover. We painted it, got new desks, and started to pick out decor. I also wanted something that would be functional for storage and easy on the eye for display. As usual, I scoured the internet for something that could work. I came up empty handed until I came to Sauder.com.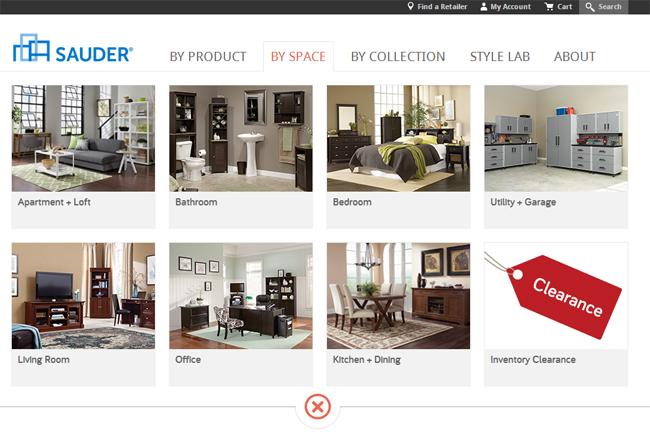 The site has many simple ways to navigate through all their available furniture: By Product, By Space, By Collection, or through the Style Lab. Within minutes I came to the Credenza with a Wind Oak finish. I knew right away it fit the bill of what I was looking for. Stylish, functional, and it has the same feel as the rest of our furniture on the main floor.
Once it arrived at our doorstep, we were anxious to get it put together. We laid all the pieces out in our entryway (which is in front of the office) and with the help of the detailed instructions, had it put together in no time.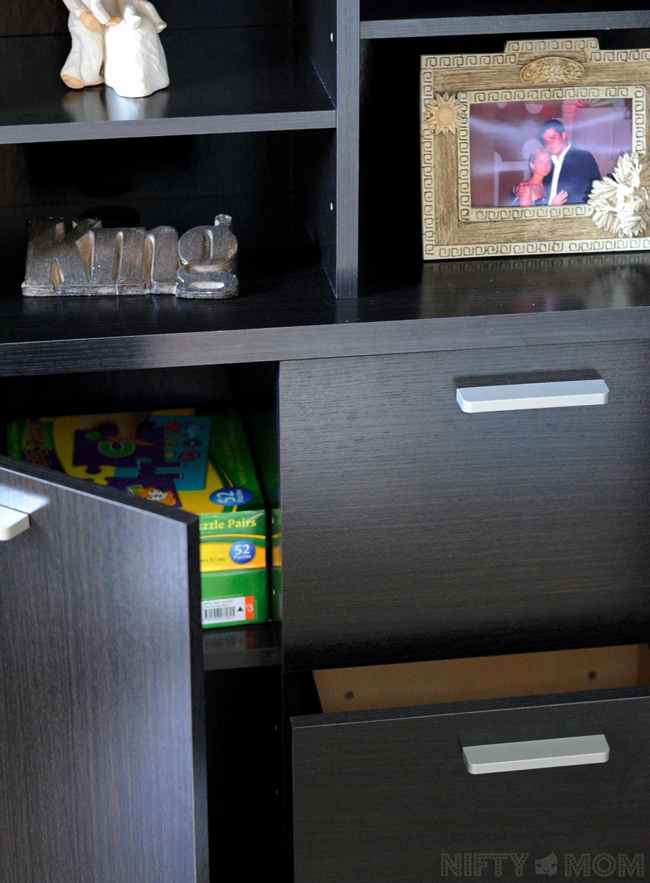 The credenza has two doors (different sizes) and a drawer for 'hidden' storage. The drawer also holds letter-size hanging files, perfect for the office.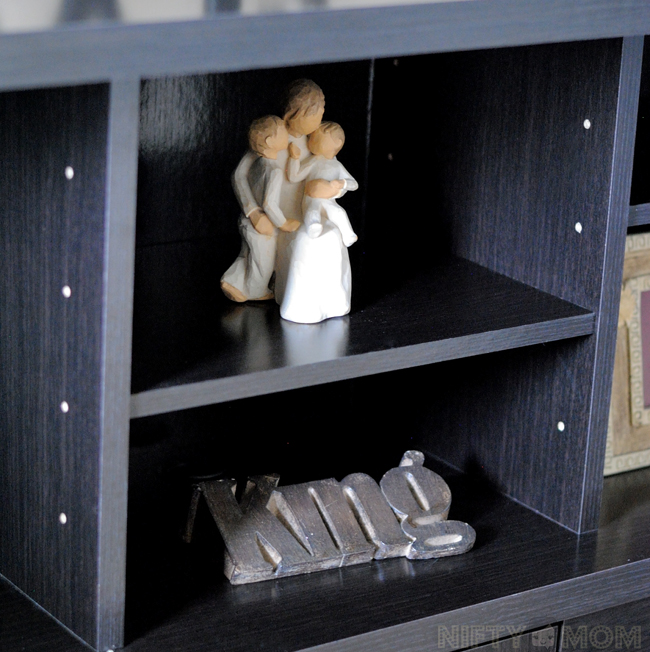 There are also four sections that have adjustable shelves. Since I like to change things up often, this is extremely convenient. I can easily give the credenza a different look within minutes.
Right after we finished putting together the credenza (in the entryway area), it was time to position it. As I was deciding where it should go in the office, my husband was eyeballing the entryway. I said, 'Wait, no. This is for the office. That's where I want it because I want the office finished." Then he moved it himself, right into the area I had planned for him to build a custom piece.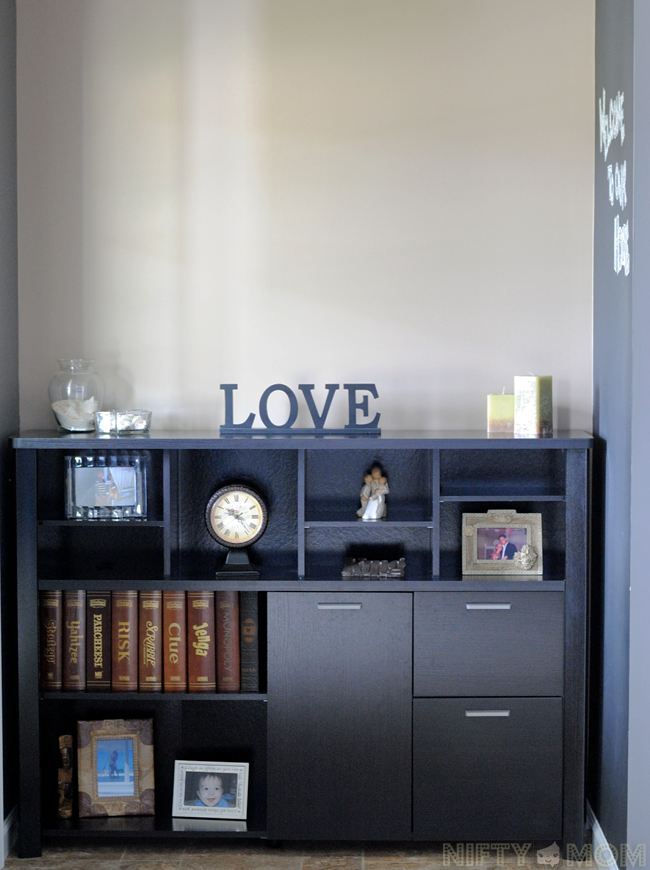 And the credenza fit like a glove. It was the exact size of the available opening. I couldn't deny that it looks good there. Maybe he put it there to get out of building me the custom piece I wanted, but he may end up winning this argument. I think we just need a large canvas of the kids in the open wall space.
What do you think?
This is a sponsored conversation written by me on behalf of Sauder. The opinions and text are all mine.