"I'm sharing things I clean with a pressure washer as part of a sponsored post for Socialstars #ZepSocialstars"
In just a few weeks, school will be out and summer break will be here. I will be back to having all three energetic boys in the house all day long. That's more fun activities, more planning, and less time I am going to have to do other things. Which means I need to make sure I have all my spring cleaning tasks completed beforehand.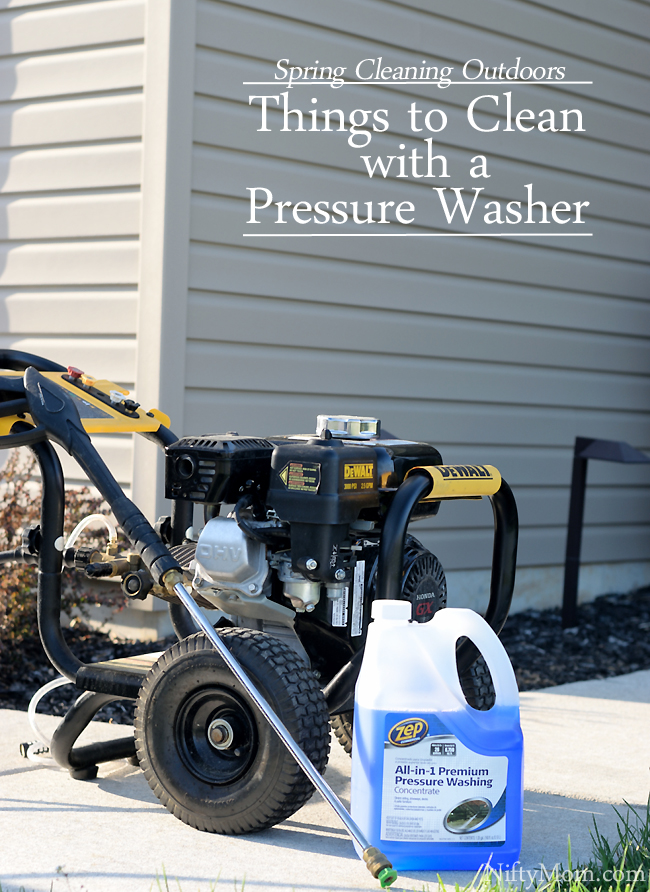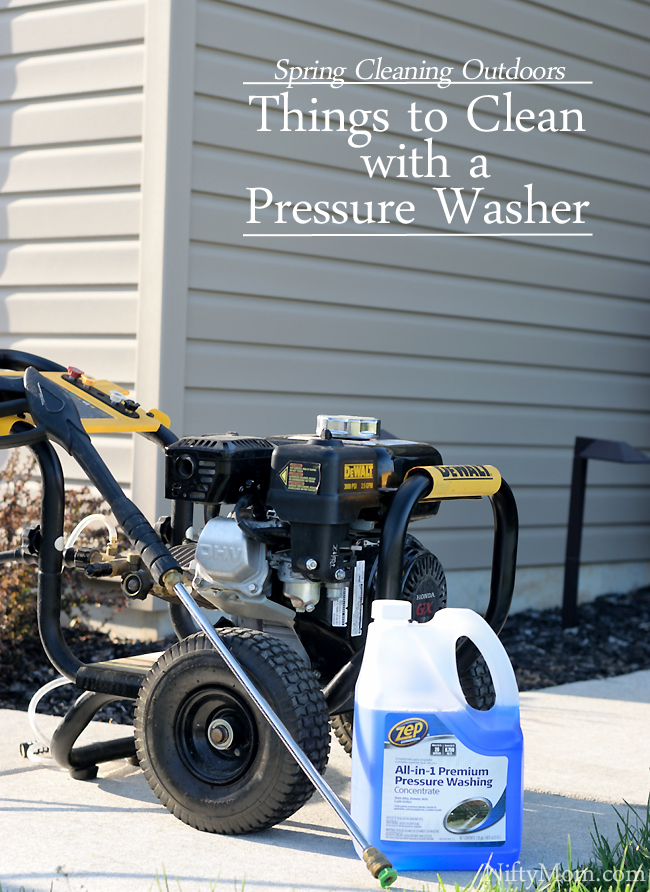 So far, most of my spring cleaning chores have been inside the house. We have been organizing closets, going through old toys, deep cleaning the bedrooms and all the other rooms in the house. We have also been planning larger projects such as painting the whole upstairs. However, I can't forget about outside.
With the warmer months and summer break, we will be spending a lot more time outdoors. From the kids playing in their sandbox and play area, to weekend barbecues, we are outside a lot. We have to make sure the outside of the house gets attention as well during spring cleaning.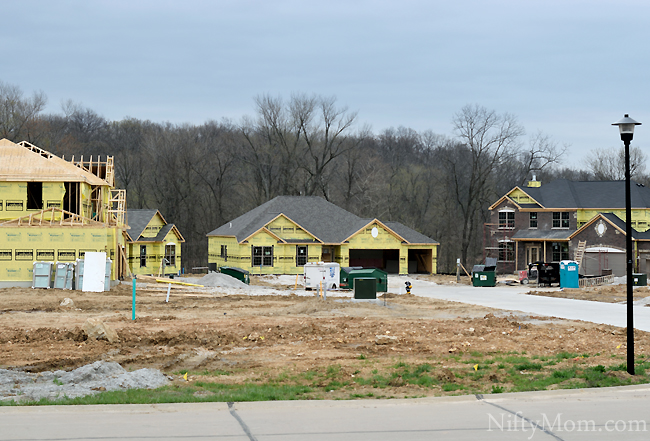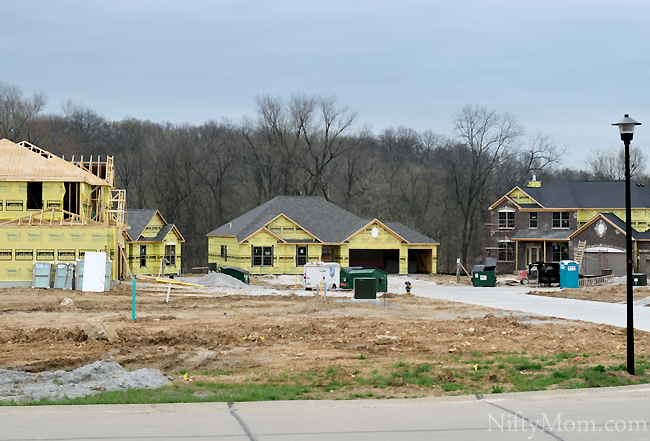 Our biggest obstacle is the constant construction going on around us. Above is the view right across the street from our house. New home construction going on every single day. They are digging two new foundations today. Not only does that mean loud banging and large trucks in and out all day, it also means dirt everywhere. It is no exaggeration saying that everything outside of our house has a coating of dirt and dust.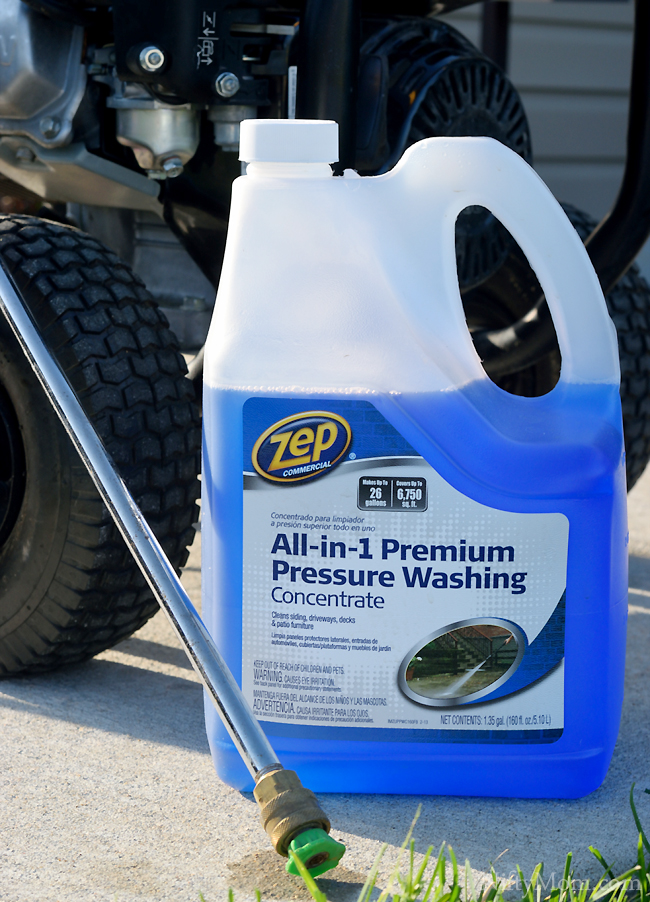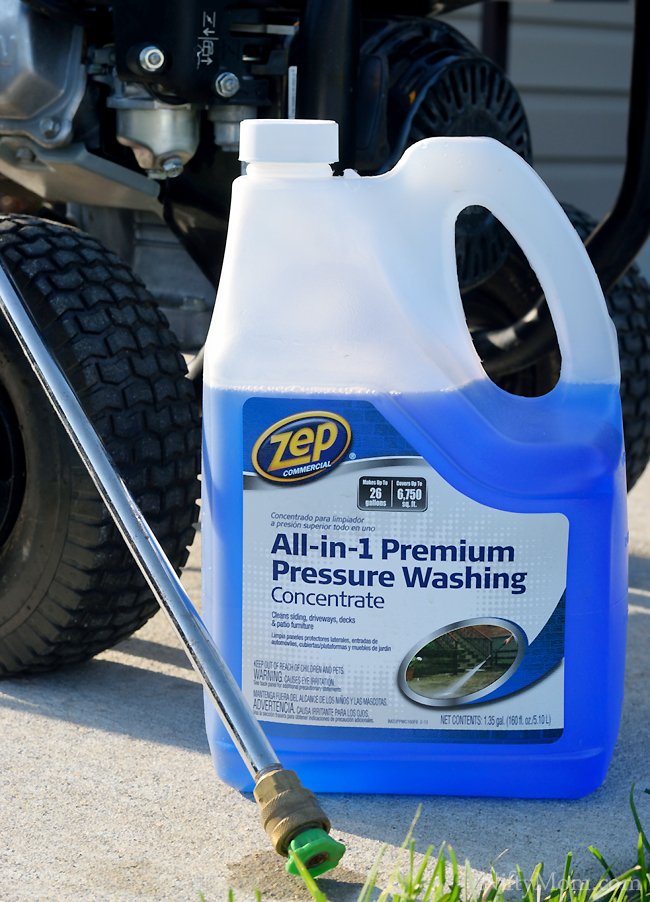 During the first spring in our house, my husband made a purchase that I thought was unnecessary at the time. When he came home from The Home Depot with a pressure washer, I couldn't understand why. However, once he started using it around the house, it was clearly necessary. The difference it makes washing down the house is amazing.
This past weekend we pulled it out of the garage to freshen everything up. Before getting started, we were prepared with safety goggles and Zep All-in-1 Premium Pressure Washing Concentrate. Adding the concentrated liquid to the pressure washer helps to clean hard-to-remove dirt, grease, oil, and stains caused by algae, mold, mildew and more with results that water along can't provide.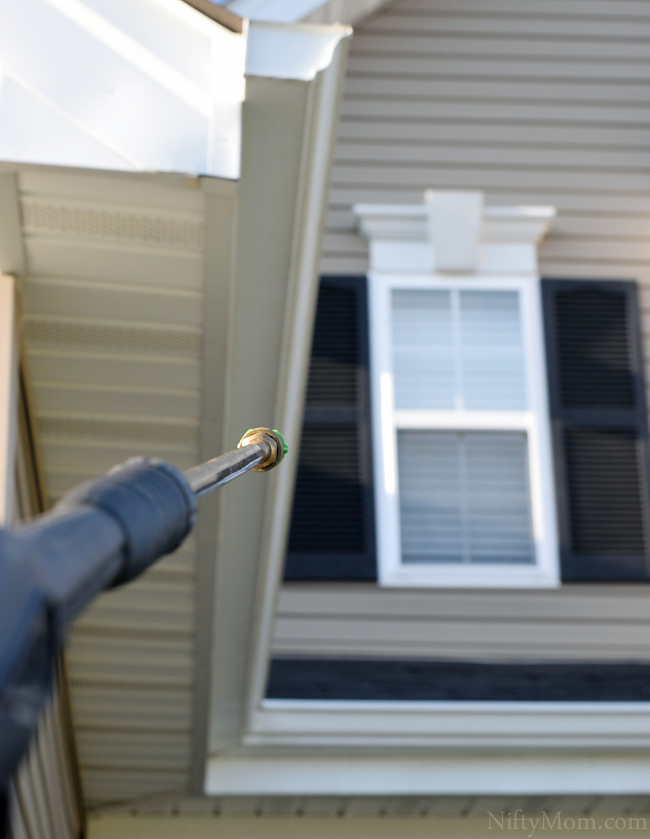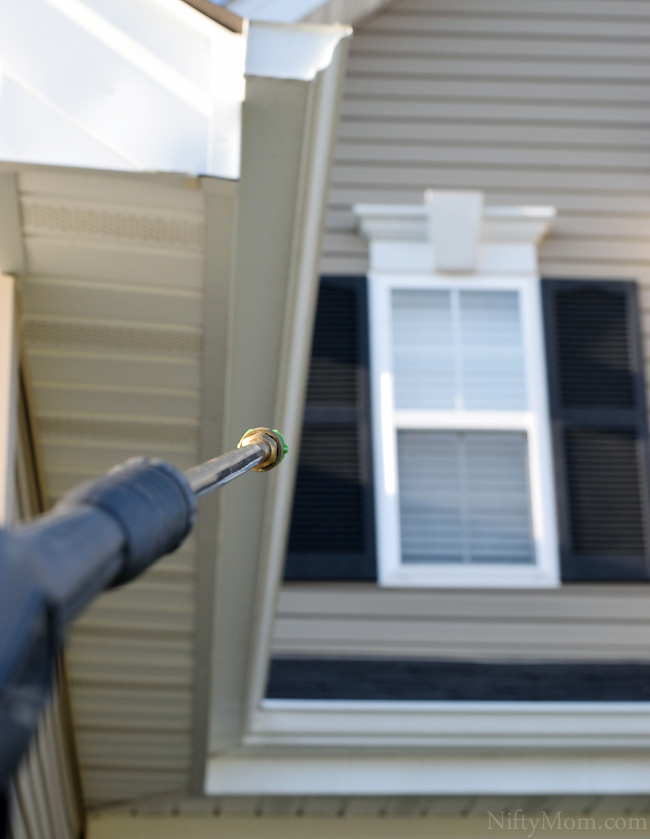 When it comes to cleaning with the pressure washer, there are numerous things that can be cleaned.
1. The most important for me is the exterior of the house. Not only do we have all that dirt floating around the neighborhood, but it's generally recommended to wash the house every 1-2 years to deter mold growth and protect the siding and paint. It is also a cost effective alternative to exterior painting.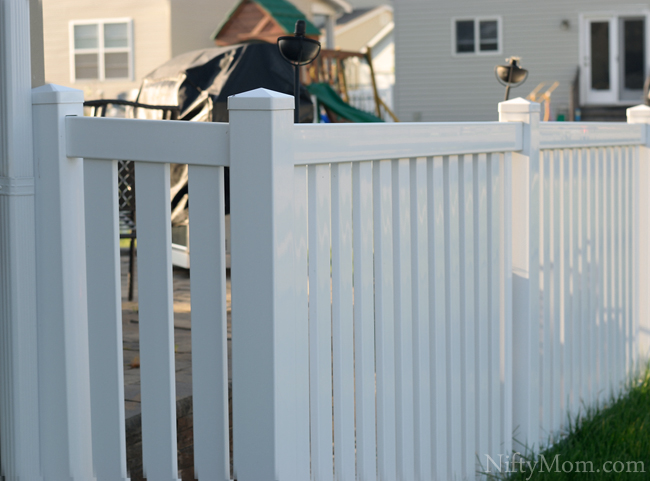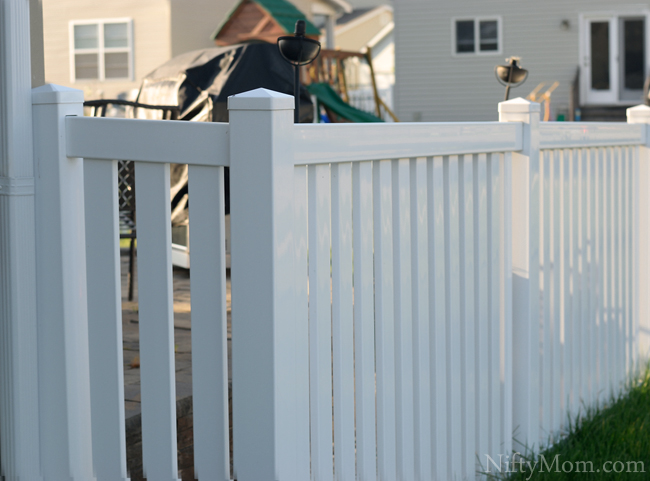 2. Pressure washing the fence is also an important one. There's nothing better than a white fence looking bright white and fresh again (well, at least for me)!
3. Porches, patios and decks, wood or concrete, are great for pressuring washing. With all the entertaining we do outdoors, I like it looking clean and free of dirt and grime.
4. Outdoor furniture can get pretty crummy over the winter. It definitely needs a good cleaning with the pressure washer before we start using it and eating at it again.
5. Kids' outdoor play equipment and toys. 
6. Barbecue grills.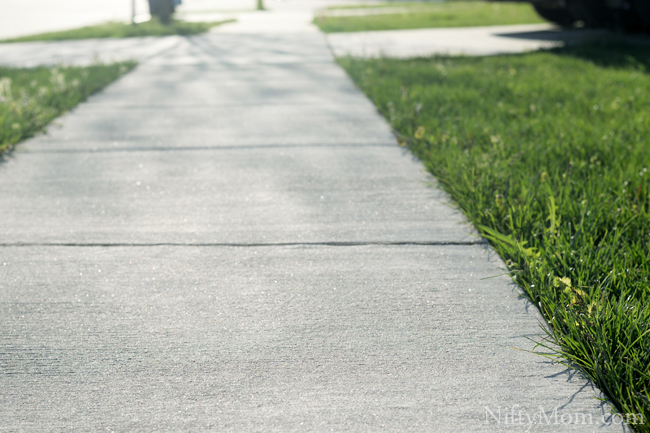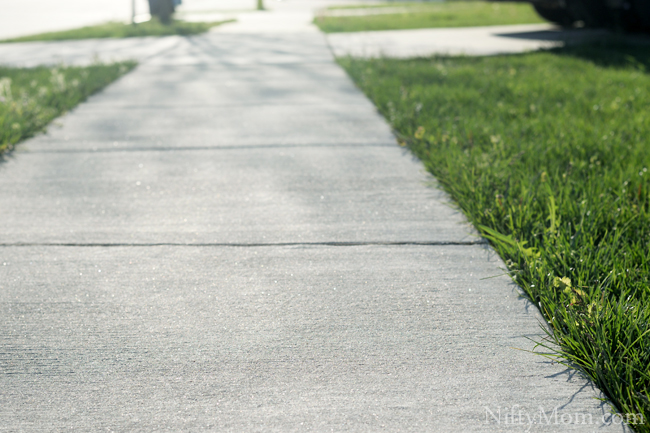 6. I like our sidewalk to stay clean and stain free. Daily there are neighbors walking with their families and dogs. I want our sidewalk to always be inviting so we pressure wash it often.
7. The last thing we like to clean with the pressure washer is the driveway. Stains and spots are always appearing all over the driveway. A good wash with the pressure washer and Zep All-in-1 Premium Pressure Washing Concentrate and the driveway is given a new fresh look.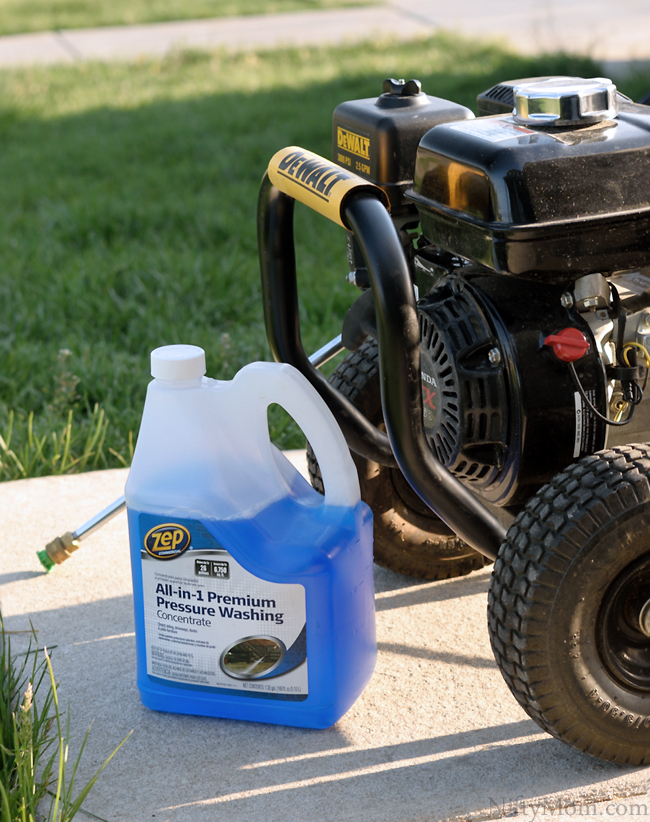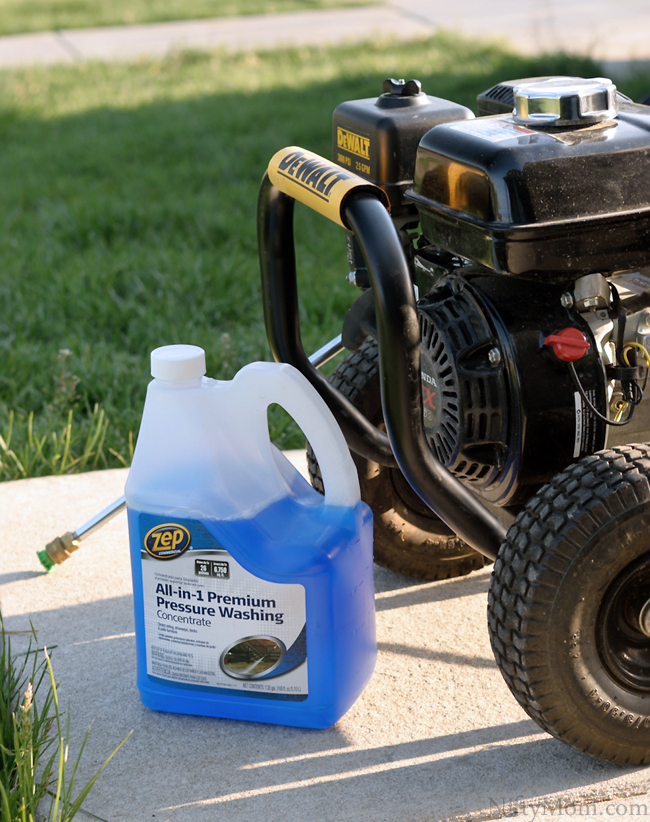 With all the construction going on, I am sure we will be pulling out the pressure washer more often than usual this season.
Before using a pressure washer, I recommend watching this educational video on pressure washing.
What is the main thing that needs pressure washing outside of your house?