This conversation is sponsored by Silk. The opinions and text are all mine.

I am a huge fan of smoothies. They are easy to change up, add variety, and I can improvise ingredients depending on what I have on hand. I can enjoy a smoothie in the morning, as a snack, or any time throughout the day.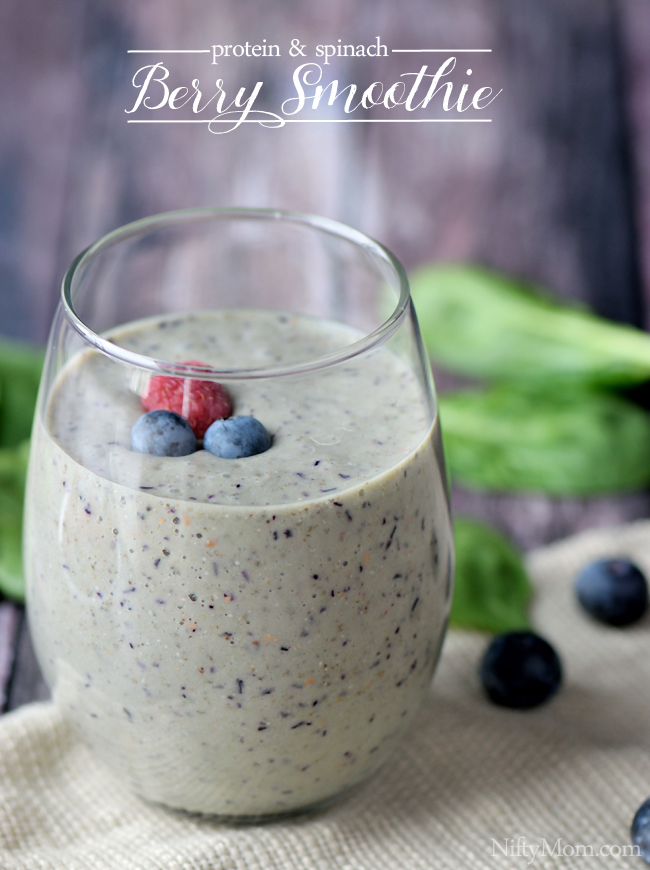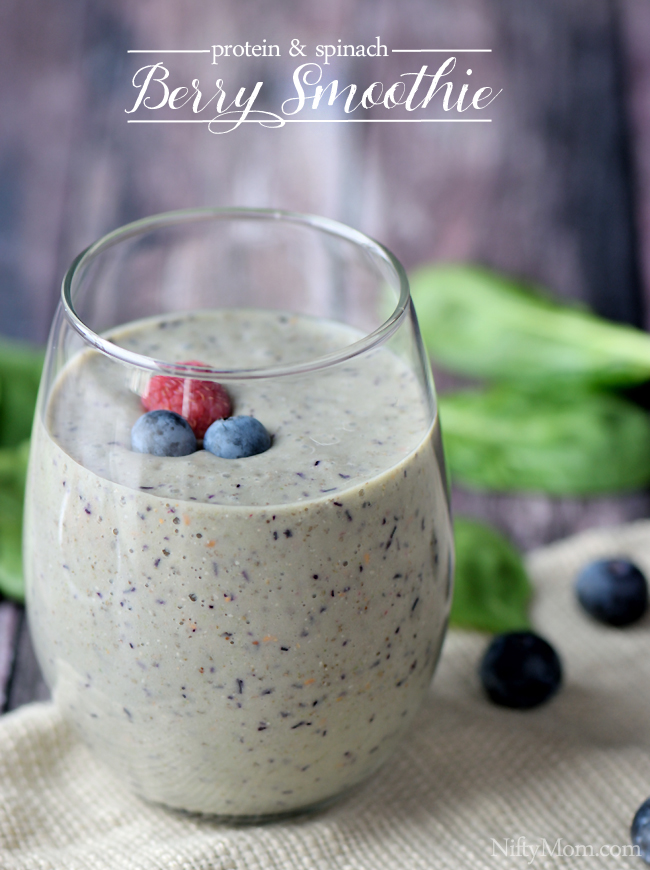 Smoothies also give me a chance to sneak in some extra protein and nutrients into my day. One of my biggest struggles working on eating healthier, is actually eating enough. I am constantly on-the-go, trying to multi-task all throughout the day, and often work right through meals.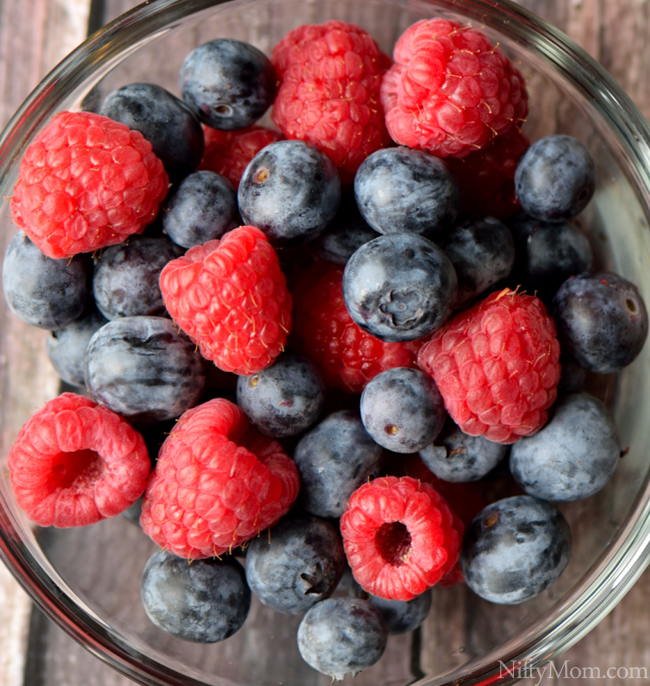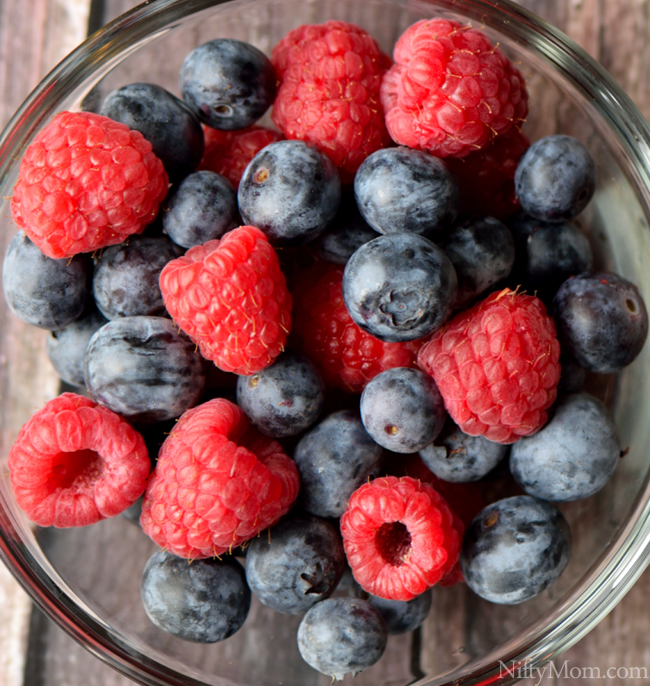 As much as I know that snacking can be good for you when done right, I often remember when it's too late. To help stay on track, I have been trying to plan ahead. Keeping my pantry stocked with different small snacks and smoothie ingredients is key.
This includes adding more protein to my diet. As I am running and exercising more, I have to constantly remember to make an effort to increase my protein intake. Protein helps with muscle recovery and growth.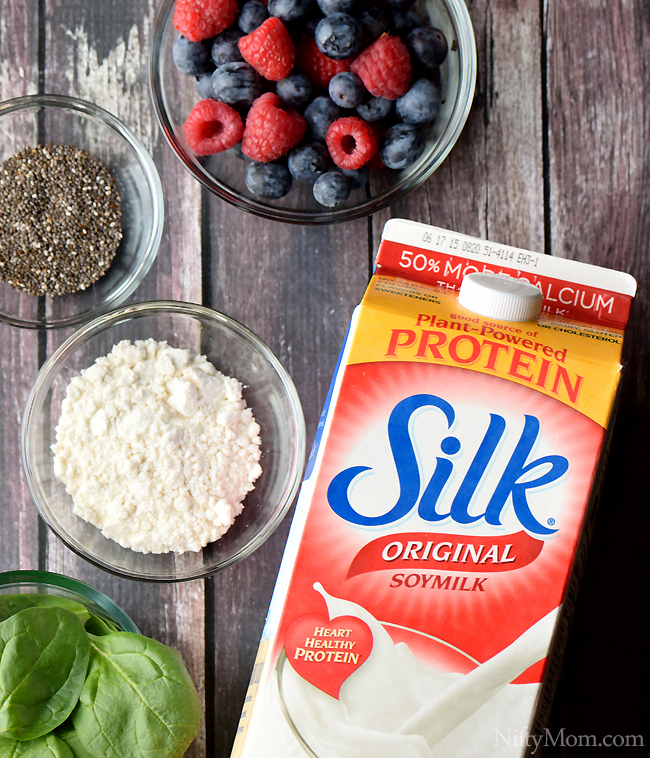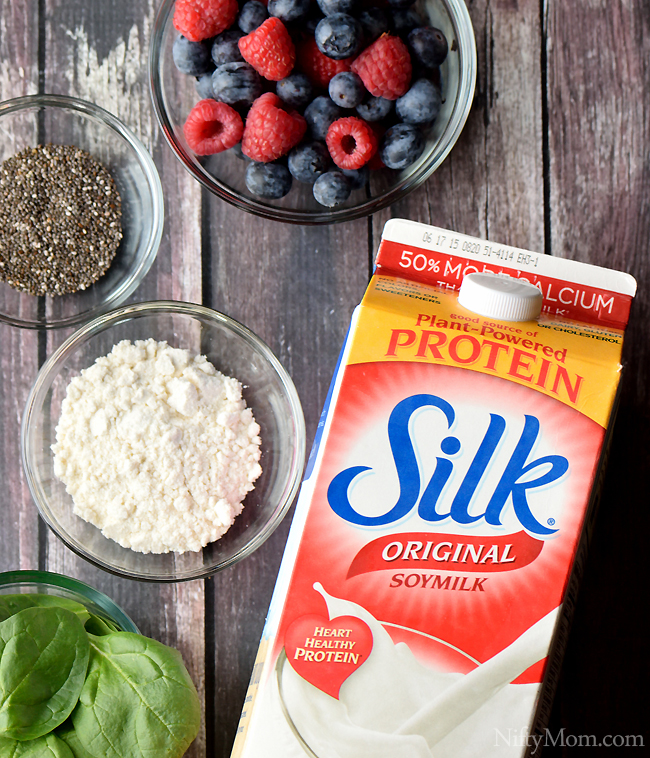 When it comes to making smoothies, here are some smoothie essentials I like to keep on hand:
Silk Soymilk: When I make smoothies these days, I have been switching out dairy milk for Silk Soymilk. With 8 grams of plant-powered protein per serving, it is a great source for protein. For variety, I like to stay stocked up on chocolate, original, and vanilla soymilk.
Whey Protein: Adding a scoop after a workout is a great extra boost in protein.
Berries: I use to mainly use bananas in smoothies, but berries such as blueberries are a good source of antioxidants.
Chia Seeds: Adding a spoonful is an easy way to get many different nutrients.
Spinach: An excellent source of vitamins and antioxidants. Just a handful in a smoothie doesn't really effect the taste.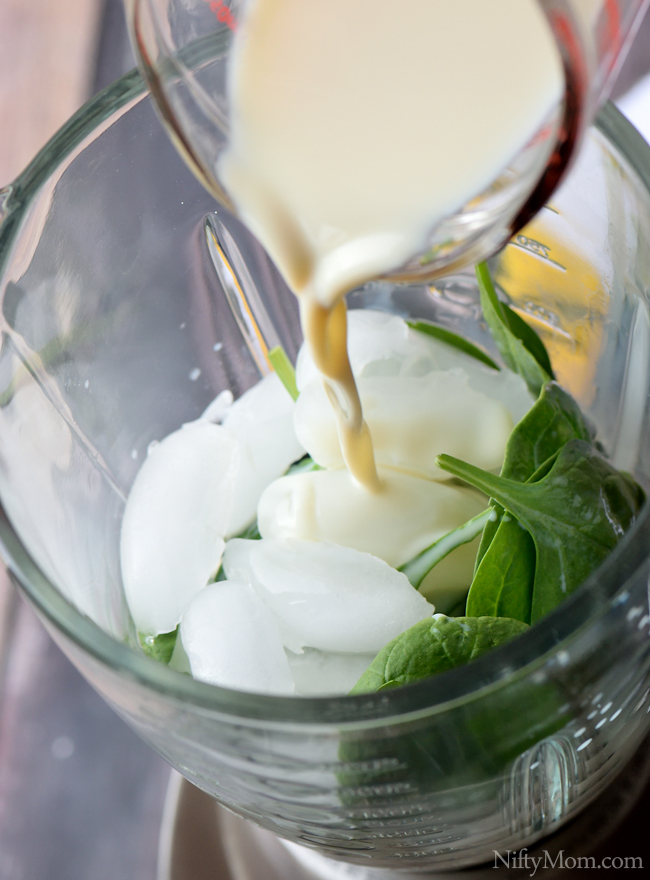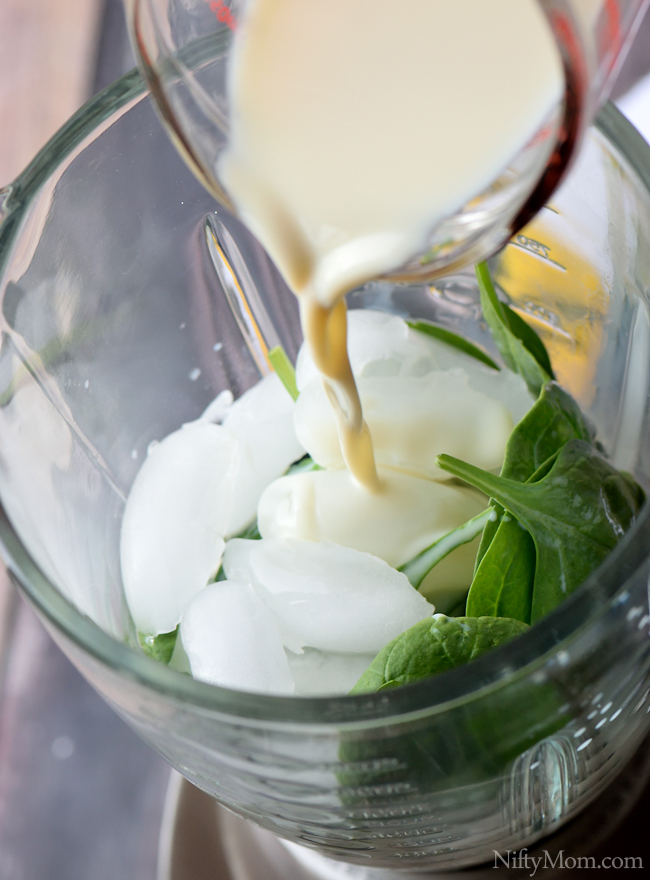 Berry Smoothie Fusion
This berry smoothie recipe is packed with vitamins and proteins.
Ingredients
1 cup mixed berries
1 cup Silk Soymilk (original or Vanilla)
½ cup ice
Handful of spinach
Scoop of whey protein (optional)
1 tablespoon chia seeds
Instructions
Mix all ingredients in blender until smooth.
Add a little honey, if desired.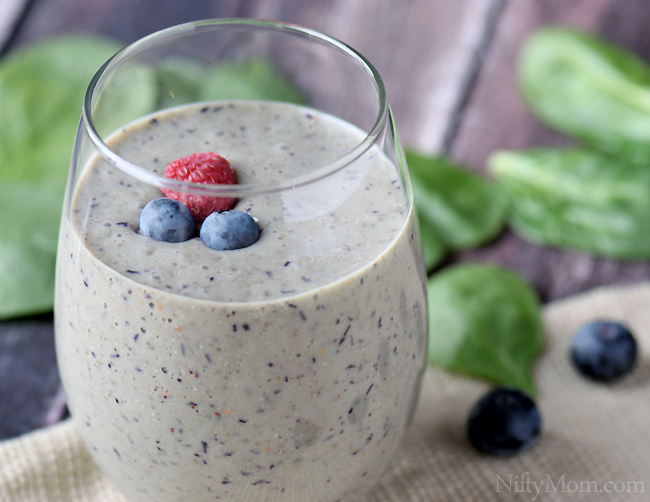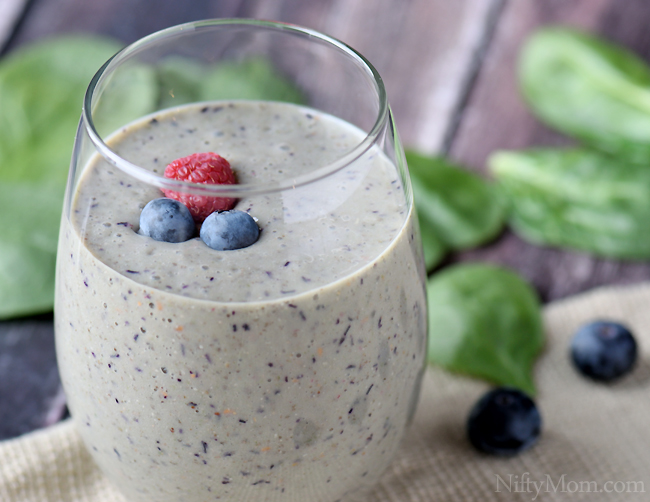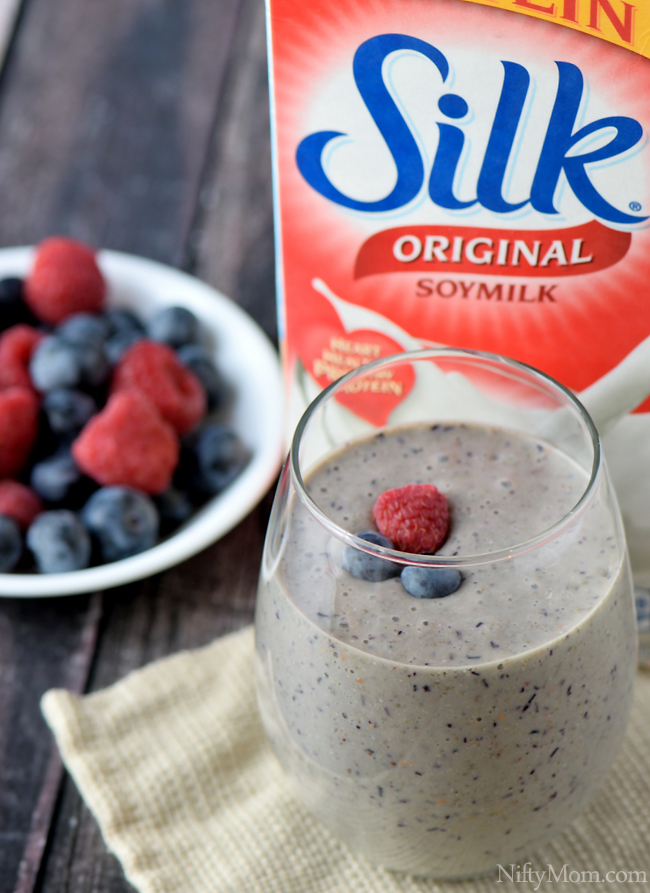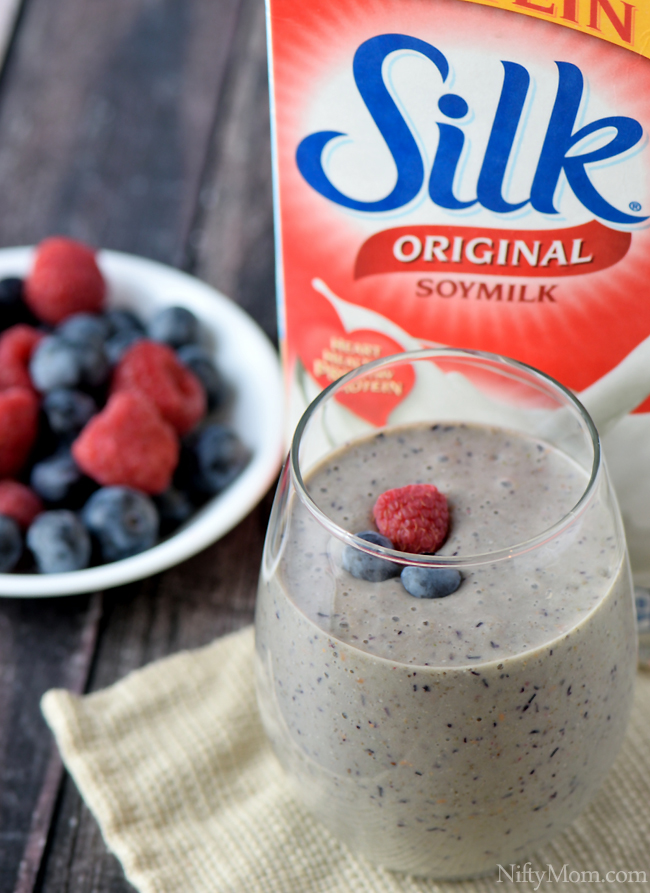 Whether in the morning, post-workout, or just as a midday snack, a smoothie is a great option. Change it up, add different berries and Silk Soymilk flavors, and find your favorite way to enjoy a tasty protein smoothie.
Head over to Silk's website for more information on all their products, loads of recipes, and a coupon.