Fall is the perfect time to sit around the table, enjoying a warm cup of coffee while catching up with good friends and family. To celebrate the first day of fall, I am sharing some simple fall coffee bar ideas & a cute printable 'Hello Fall' sign.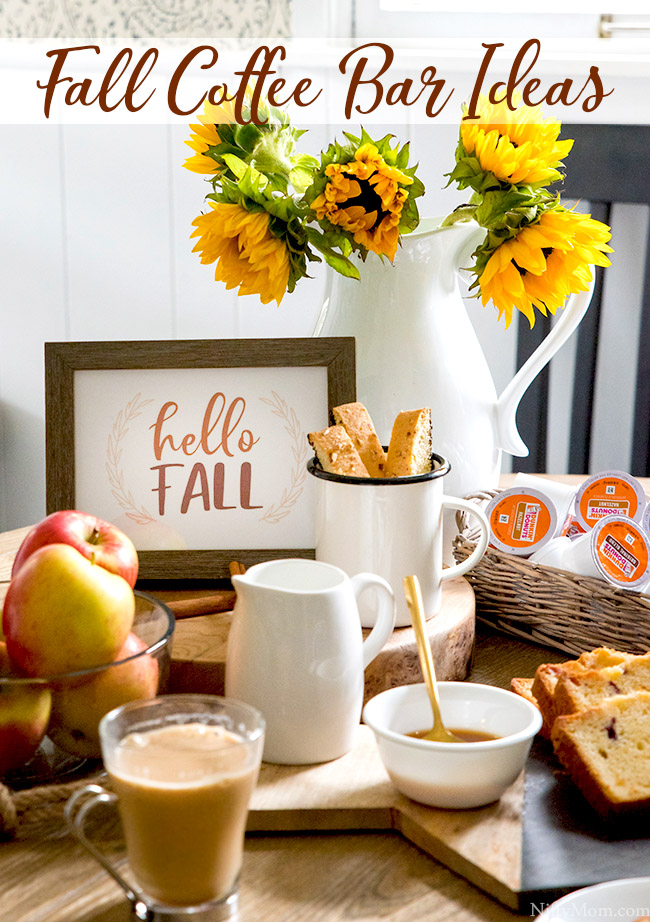 This summer was flat out hot. Too many times, temperatures were in the upper 90s with a heat index over 100. Still waiting for those days to end… But here in the Midwest, we know that can quickly change and become my favorite season of all-time: fall.
When the first week of September rolled around, I dug up my huge tote of fall decor and started prepping my house (waiting for the crisp fall air to hit our neck of the woods).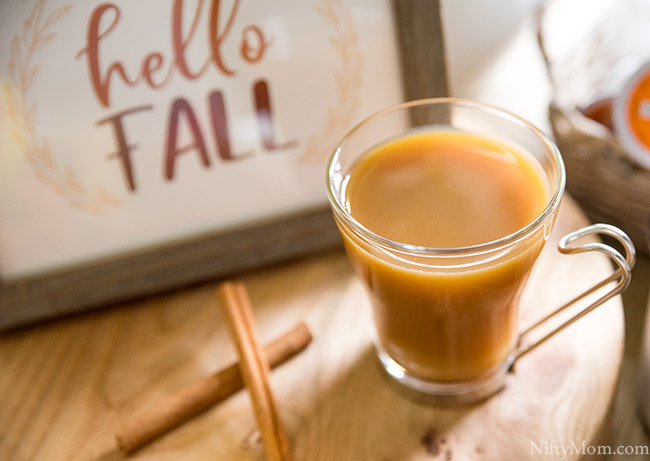 As you can tell, I have an undying love for just about all things related to fall. When I think about fall, I think about hoodie weather, nature walks, apple picking, making s'mores, caramel lattes, and pumpkin deliciousness.
With the kids all settled back in school, I often make time to catch up with my girlfriends. It doesn't have to be anything fancy and I know I can't go wrong with coffee and snacks. Setting up a fall coffee bar is easy and a great way to bring loved ones together.
Here are some things I like to have set out on the table for our coffee gathering.
Variety of coffee flavors – A basket or bowl full of various K-cup coffee flavors gives everyone options and guests can pick their favorite one to make. In the fall, I like to keep out original blends, Hazelnut, Pumpkin Spice, French Vanilla and Caramel Coffee Cake.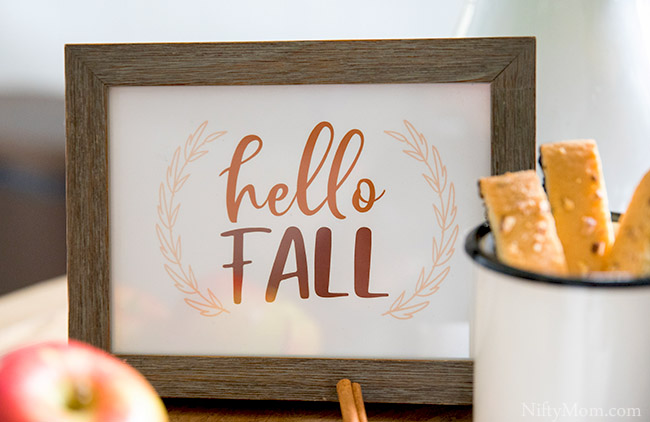 Simple fall table decor – I have fall decor all over and a simple picture can add the perfect touch to any home. I created this 5″x7″ printable that says 'hello FALL' and really pulls together the coffee bar. You can print it for free here.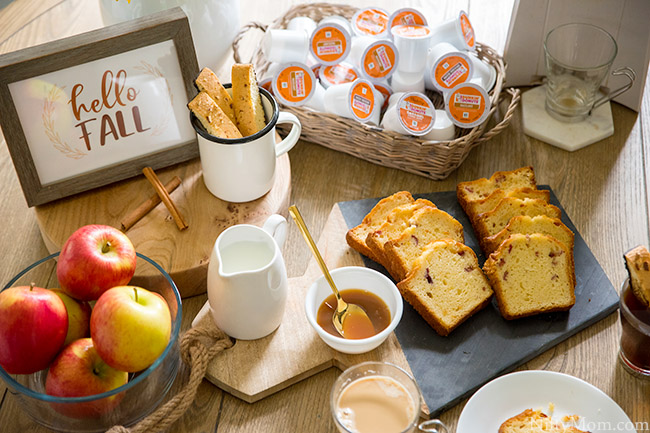 Small bites – Adding some more fall flavors to the table through fruits and bread is a must. Apples, cranberry sliced bread, and biscotti for dipping on the coffee are all good choices.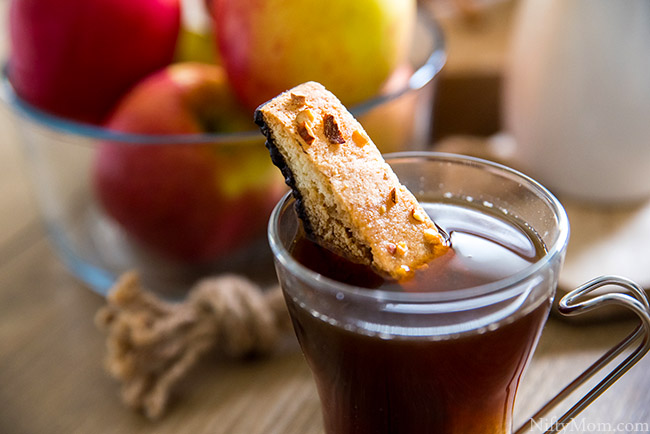 Coffee add-ins and toppings – Set out caramel sauce, creamer and/or milk, sugar, cinnamon, mini chocolate pieces, whipped cream, and chocolate sauce.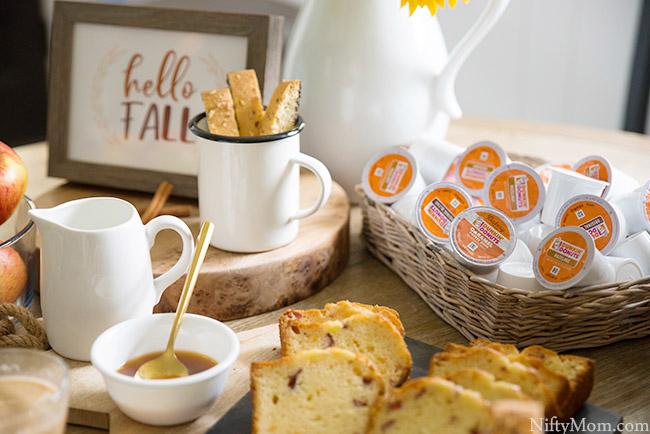 With all the varieties, guests can easily mix up their favorite fall flavors for their perfect warm coffee drink.
Caramel coffee is delicious and flavorful on its own, however, I also like to use it to make a salted caramel latte every once in a while.
To do so, brew 4 ounces of caramel coffee.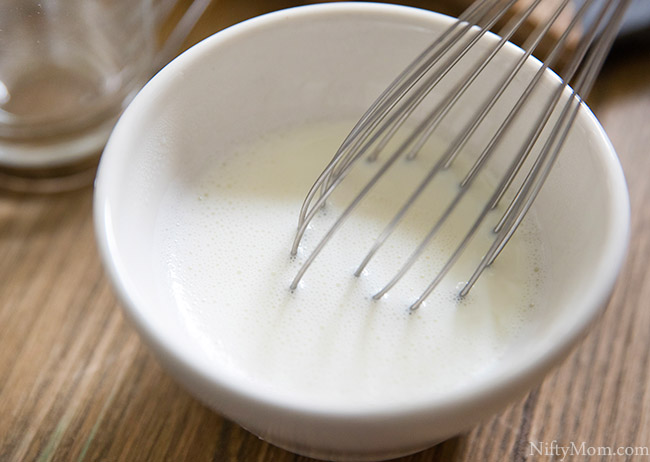 Steam 1 cup of milk or if you don't have a steamer or frother, whisk warm milk vigorously until it foams up.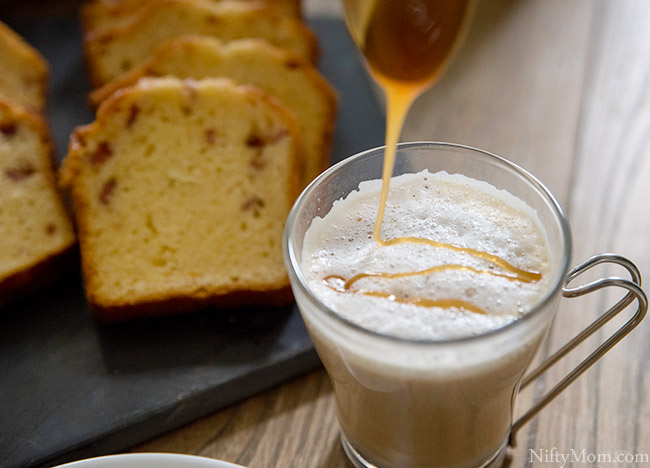 Add milk to the coffee, drizzle with caramel sauce. Finish the drink with a sprinkle of sea salt.