I'm talking about my dog's healthy lifestyle and serving her Cesar® home delights™ as part of a sponsored series with Socialstars. All opinions are my own. #CesarHomeDelights
Two years ago, even though we were talking about getting a puppy, I often talked myself out of it. At the time the boys were 1, 2, & 3 years old. How would we find a dog that would be good with little kids? Even more, could I handle the care for a new pup? A dog would be a sixth family member, so we went back and forth almost weekly deciding if it was the right time.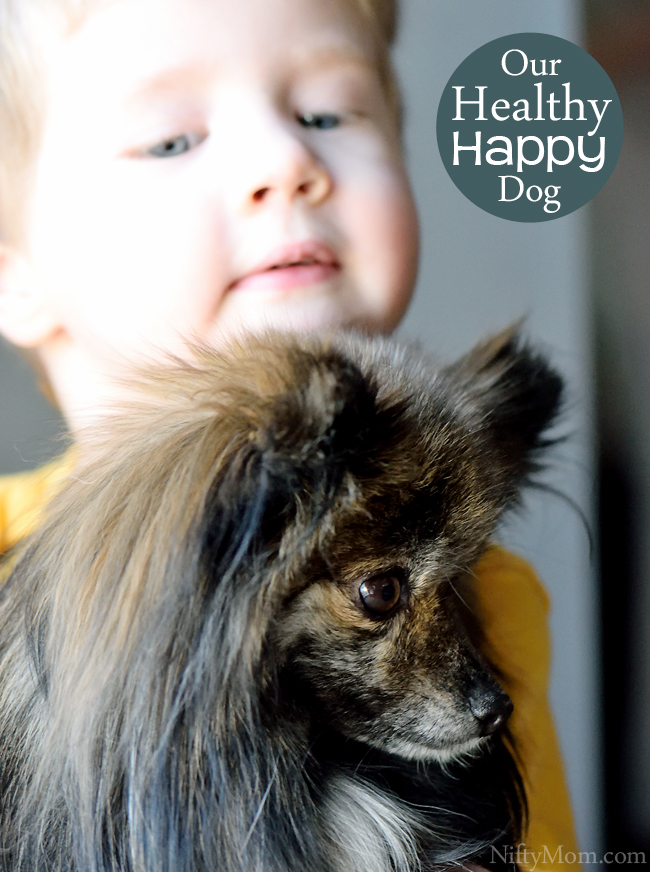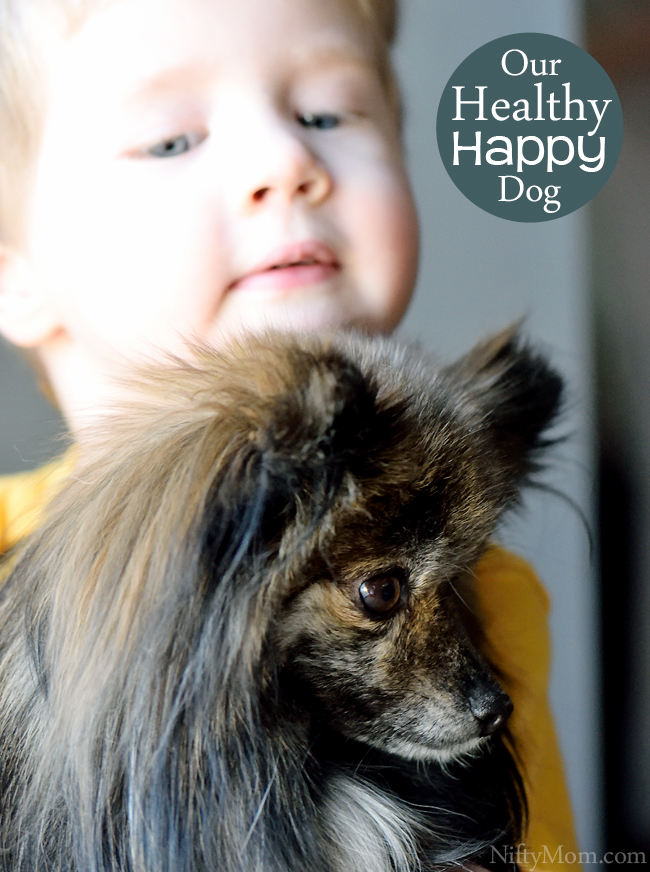 Then on our middle son's third birthday I got a text message from a good friend. They got a puppy, but their daughter was allergic to it. She knew we have been discussing adding a pet to our family, and she wanted it to go somewhere her daughter could still visit.
A few hours later, she brought over Ellie. A Pomeranian mix weighing about 5 pounds. She was so sweet and precious. However, I was terrified the boys would be too rough with such a small pup. It didn't take long for me to be proven wrong and for her to fit in. Plus, that was another girl in the house besides me!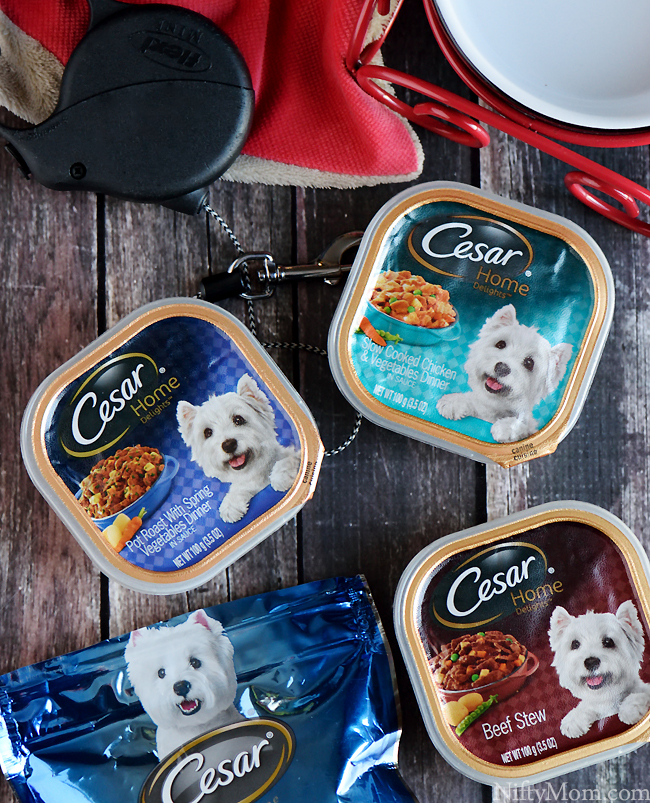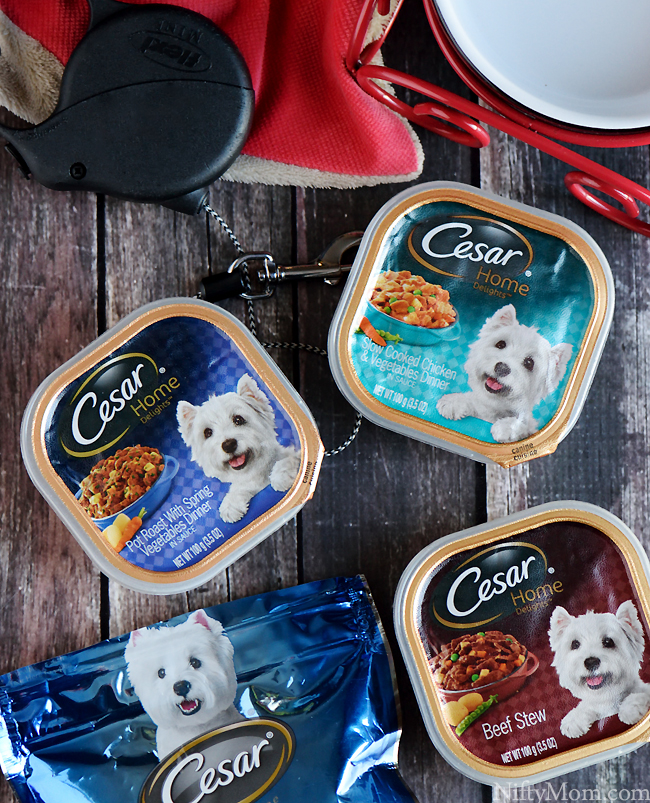 Fast forward a year and a half later and we couldn't be happier. We had a lot of learning to do in regards to caring for a long-haired, small-sized dog, but it has been well worth it.
As you know, I am often working on maintaining a healthy lifestyle, but that also has to reflect on Ellie. In the warmer weather (almost there!) we go on daily walks and she runs around in the backyard with the boys for hours. For now, we have to settle with lots of fetch and indoor playtime. I definitely know she is getting her fair share of exercise running with the boys.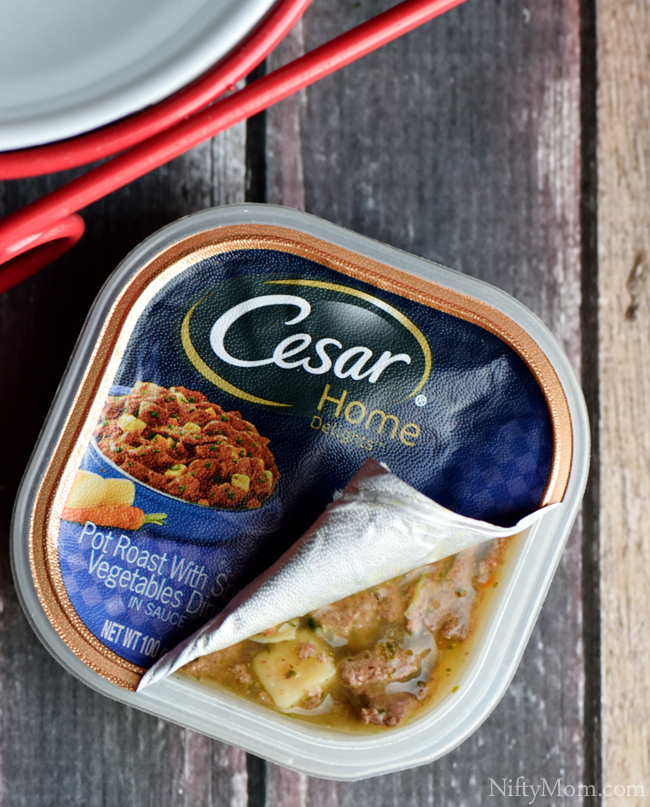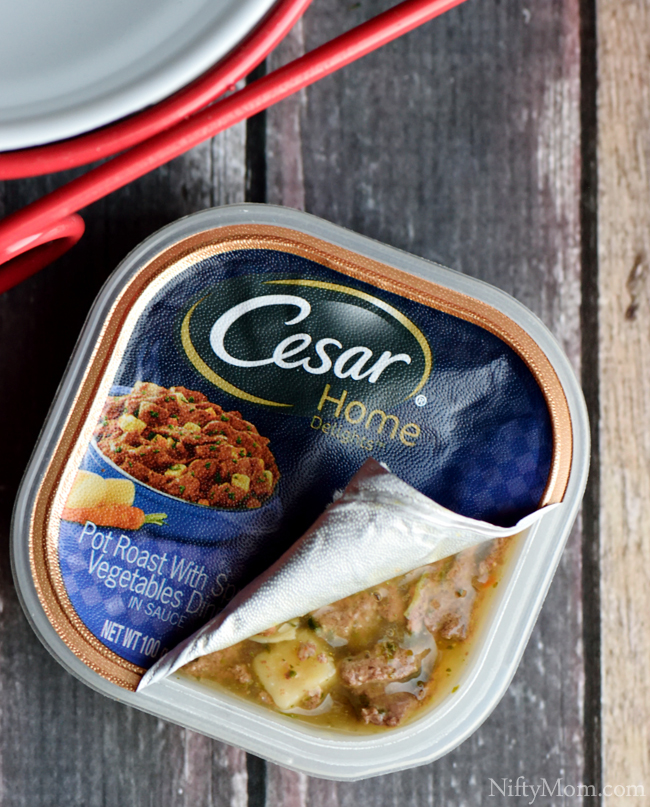 I also had to find the right food for her. With her being a small breed, I knew just anything wouldn't do. She would often sit at our feet during dinner time hoping one of the kids would drop something. I know her little digestive system can't handle all our food. However, there is a way she can have what we are having.
Cesar® home delights™ is the perfect thing for our little dog. She can finally have the dinner she's been dreaming of!
Cesar® home delights™ just had a national launch on April 1st and the product is now available in local stores. With meals such as Pot Roast with Spring Vegetables, Beef Stew, and Slow Cooked Chicken, Ellie can enjoy the same thing we are eating without any worry from me. My favorite part is that I can see each of the ingredients and I know what I'm feeding my dog (clearly visible in the picture above!). Now, my little girl can have a dinner similar to what we are having every night!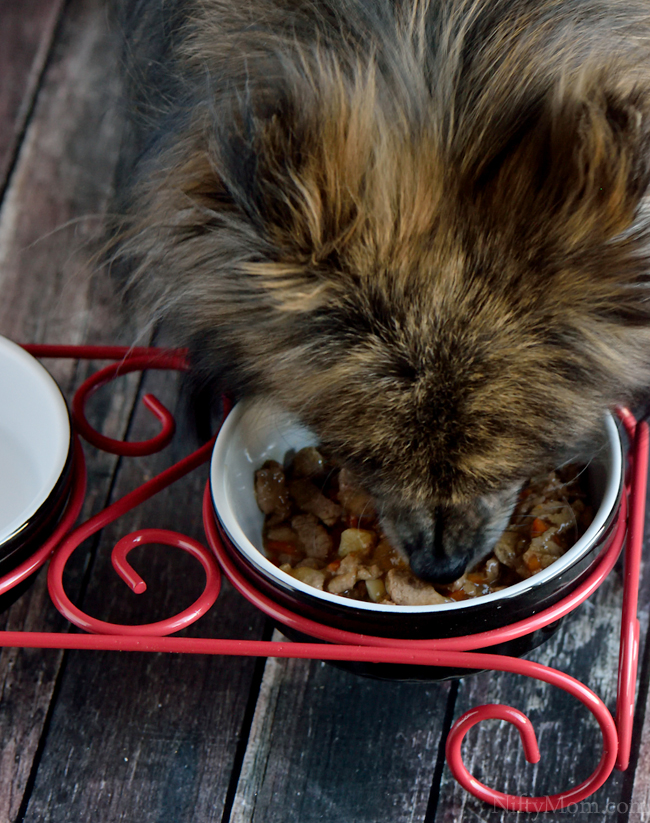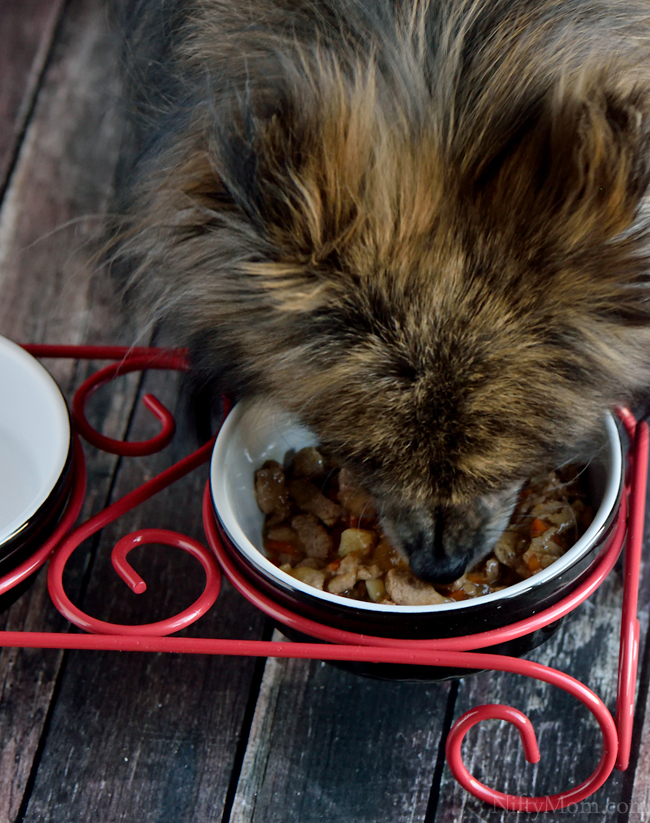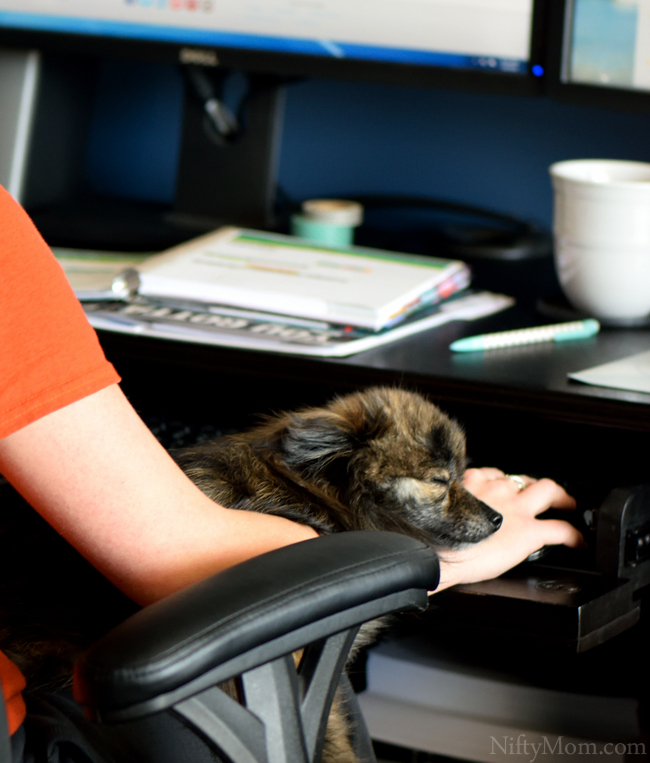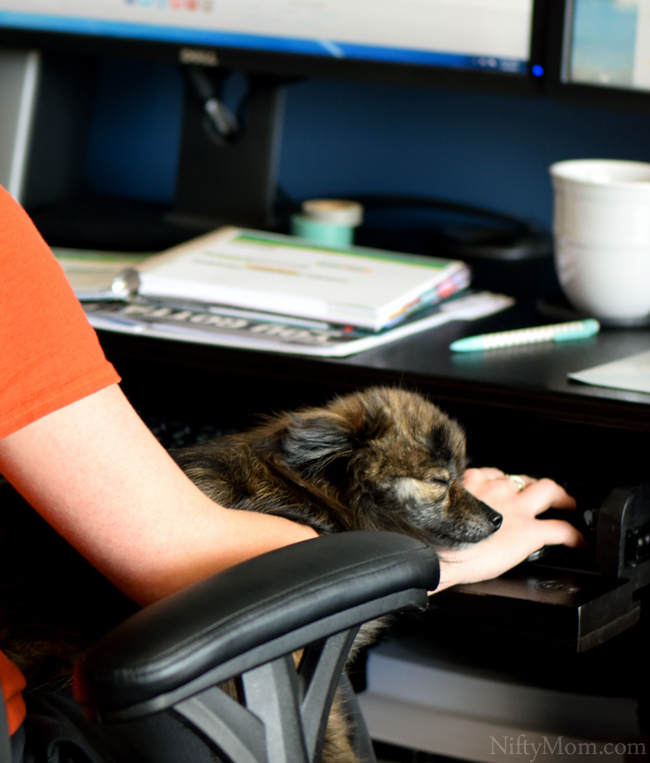 With any good meal for her, comes a good nap. She has lead me to believe she can only rest when I am sitting and she is touching me or sitting on me. So when I work, she is right there in my lap, somehow sleeping as I type away. Or maybe it's just the safe place away from the energetic kids that are running around all day?
Follow Cesar® for the latest updates & product information:
Facebook · Twitter
 Photos include Cesar® home delights™ Trademarks of Mars, Incorporated 2015