This post about the struggle of letting go of outgrown baby items is sponsored by Socialstars and Tide, however all opinions are my own. #SmallButPowerful
It was one thing I never thought would be so difficult. Something I never thought would be so emotional.  I never thought it would be a struggle at all. It was a day that I so conveniently procrastinated with countless excuses. Letting go of outgrown baby items is hard.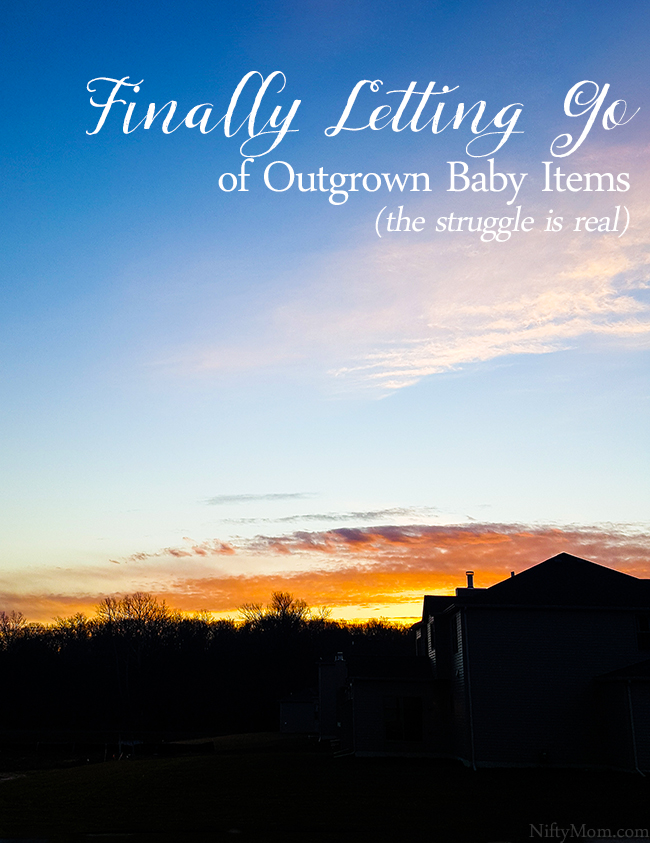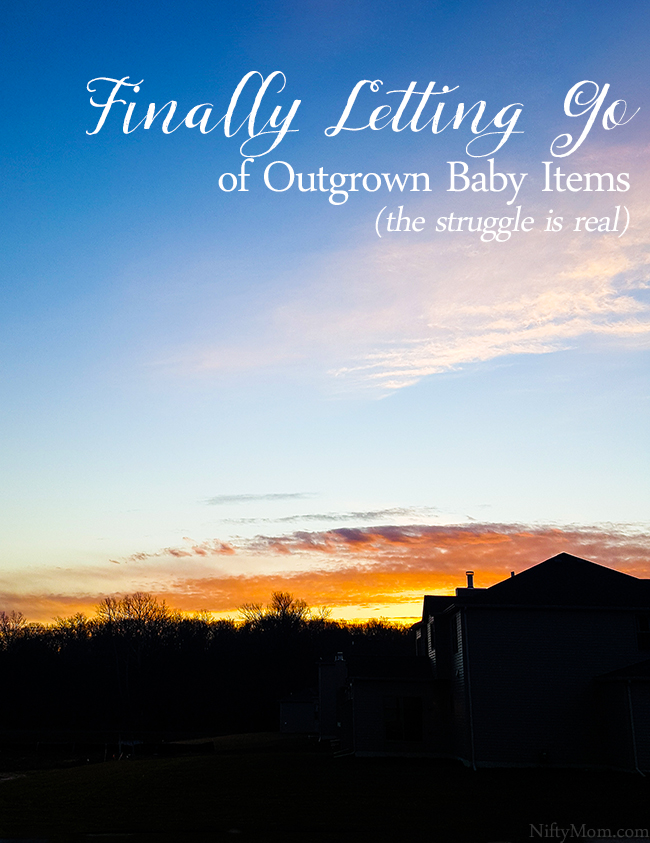 My boys are very close in age. After we found out we were having a second son, it was an easy decision to box up and keep all of the outgrown items. Then we had our third son. They are so close in age, many of the baby items never made it into boxes until our youngest went through it. It just got passed down, moved into another room, or was worn by a younger brother.
Fast forward to this year. Time flies and they are now 4, 5, and 6 years old. We've still been boxing things up as they are outgrown and storing them in the basement. Over the last 3 years we have gone back and forth on getting rid of them. Typically, when I was ready, my husband was not and vice versa. There were always reasons and excuses to hold on to all that baby stuff.
There was an emotional attachment I never thought would be so incredibly strong. There were times the thought of having another child crossed my mind. The excuses came flooding out. It would take forever to sell everything. We don't have time to have a garage sale. I don't want to just give it away for someone else to sell. We have the room to store it, so what's the big deal? 
A month ago we decided to start moving forward with framing and finishing the basement. We started going through boxes and stuff we have been hanging onto in order to clear out most of the room we needed. Then the baby stuff came up… again. At this point, it was taking up a huge area of the corner of the basement. However, this time was different.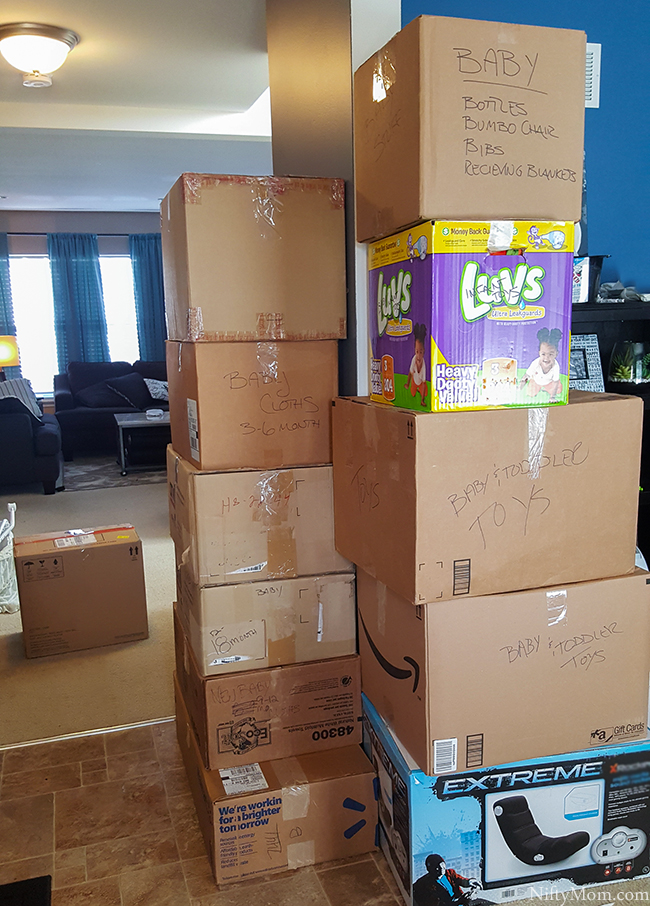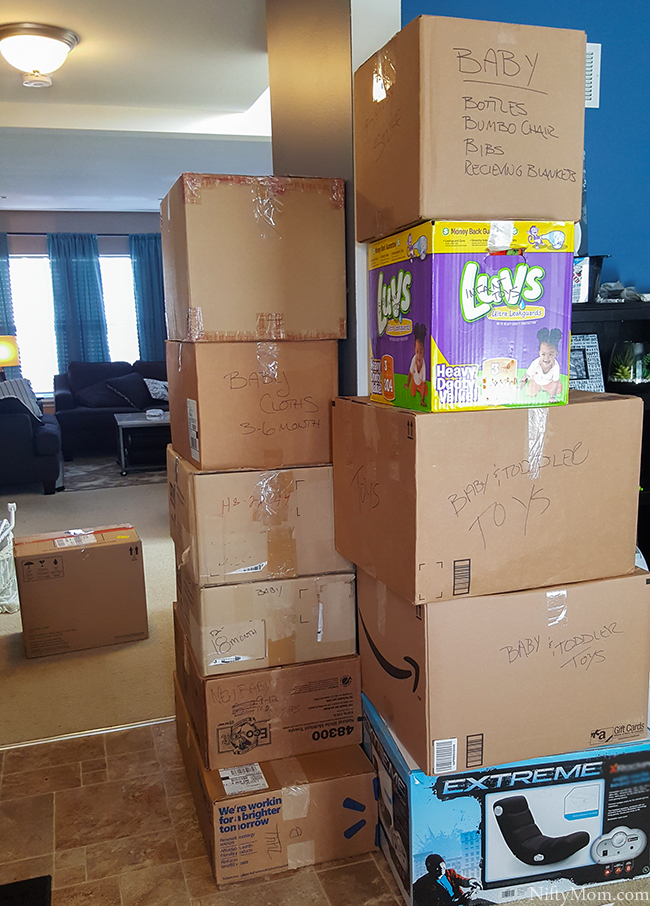 I recently learned about a local non-profit organization that helps local families with young children who are in need. Families are referred to them by many different agencies and organizations in the area and every little bit can help a family.  A family can be provided with a box of clothing & small items plus two large baby gear items for each child. I started thinking how many families these 15 boxes could help locally.
I made the call. I set up a time for one of their volunteers to pick up everything.
The weekend before he came we brought all the boxes of clothes upstairs. I went through each box, one by one. I'm not going to lie, it was extremely emotional. When I got to the newborn box, it was hard to hold back the tears. Seeing those little onsies and remembering how small the boys once were. I know it's cliche, but they really do grow up way too fast.
When I was washing some of the clothes, it got me thinking. These little Tide Pods that get put into the washer are small, yet they are incredibly effective and powerful on my large loads of laundry. Likewise, just one small act of kindness that I was doing will make a huge difference for so many people.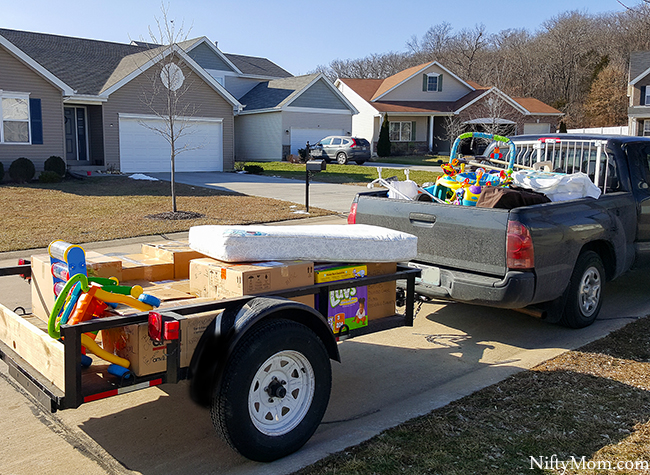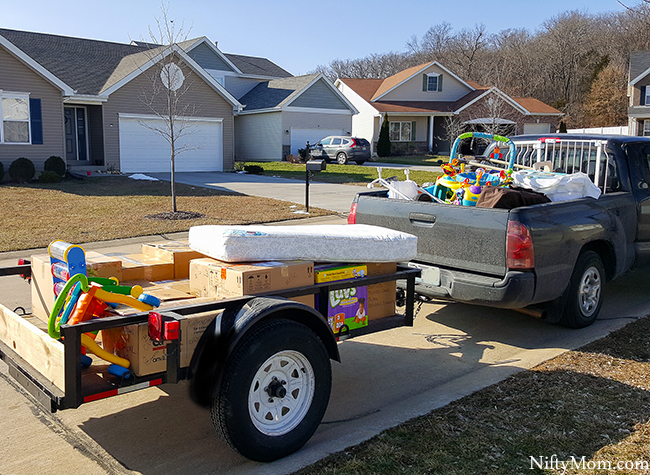 I just had to overcome the struggle of letting go of all these items I have been holding onto for all these years. The boys even helped load all 15 boxes, toys, bouncers, a bassinet, strollers and everything they once used. As I watched the truck pull away with 6+ years of memories, I shed one last tear. However, I was comforted by the fact of knowing it will have a powerful impact on others rather than just sitting in my basement.
Many people overcome different obstacles everyday. One may be viewed as small, but become powerful no matter what it takes. Tide has an amazing #SmallButPowerful campaign that highlights many stories of greatness. Such as Danica Patrick's which you can see on Facebook or Twitter.
Do you have a #SmallButPowerful story?