All-new Bosch Counter-Depth refrigerators. Fresh by Design.™ It's refrigeration, reinvented. While this post is sponsored by Best Buy, all opinions are my own.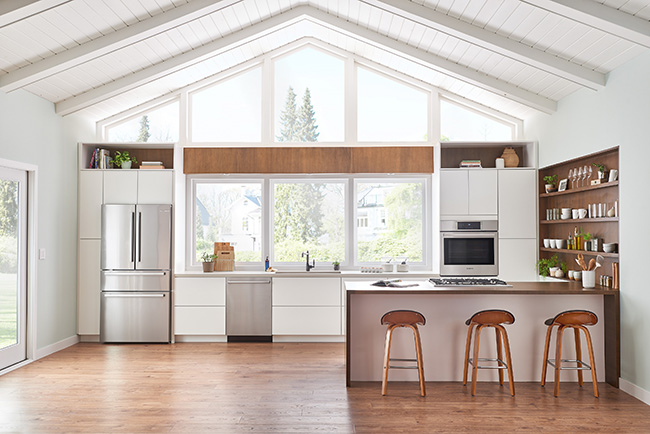 The kitchen has always been the hub of our home. It is a place where we can all come together and create memories. For that reason, I often dream of doing a full kitchen renovation. New cabinets, flooring, lighting, paint and definitely new appliances.
I really feel like I am adulting hard during those moments when I get overly enthusiastic about renovations and a new appliance or two. And right now I can't help but admire the all-new Bosch Counter-Depth refrigerators at Best Buy.
These refrigerators are true counter-depth, sitting flush with the countertop. It features hidden hinges, and discreet tucked away feet, all to give that true built-in look and feel. It looks so sleek!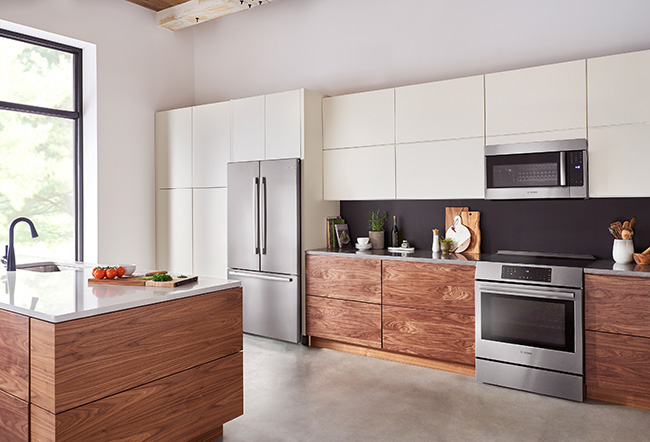 Just some of the other features that really grabbed my attention:
The revolutionary FarmFresh System™ combines four innovative technologies to keep food fresh up to 3x longer, for less food wasted.* These technologies are:

VitaFreshPro™ – preset settings that automatically balance both temperature and humidity
FreshProtect™ – absorbs naturally occurring ethylene to slow ripening, so produce stays fresher, longer.
MultiAirFlow™ – evenly circulates cool, fresh air to maintain consistent temperatures throughout the entire fridge cavity.
AirFresh® Filter – absorbs even the toughest food odors, keeping the refrigerator and freezer air fresh.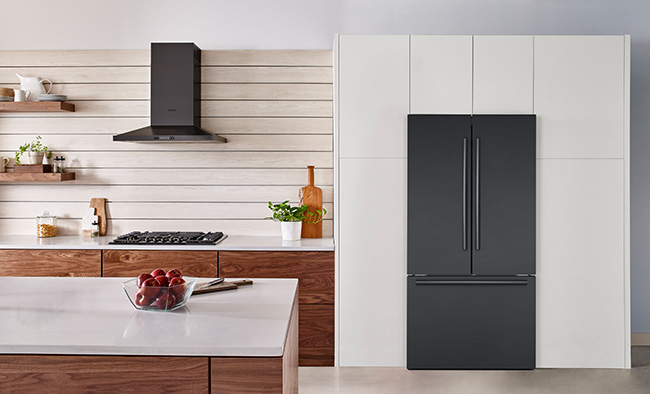 FlexBar™ makes organizing easier to create extra space in the fridge for various items. There are also removable shelves and door bins.
An innovative three-tier layered freezer drawer system creates extra storage for frozen items.
The Bosch UltraClarityPro™ water filter reduces >99.9% of sediments that may be found in water, including harsh elements like chlorine and chloramine.
Full-width chiller drawer to store oversized platters with ease until you're ready to serve them, or store snacks for quick access and easy visibility. This is great for entertaining and for the kids to have their snacks in one place.
Home Connect™ – The Home Connect™ app allows you to remotely monitor and control your Bosch refrigerator from your smartphone or tablet. Control the temperature, adjust lighting, run diagnostics—wherever you are,** for ultimate convenience.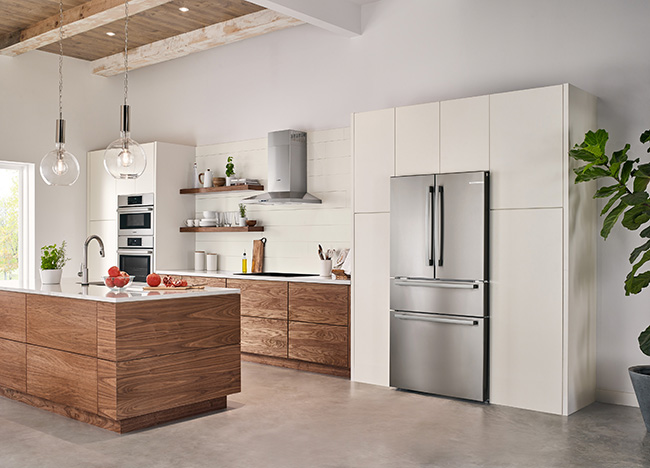 There is so much to love about this refrigerator. It is definitely an inspiration to get that renovation started soon.
Learn more about the All-new Bosch Counter-Depth refrigerators here.
*As compared to a Bosch refrigerator without FarmFresh System™. Results may vary among different foods.
**Connectivity and speed varies based on network and Wi-Fi levels.