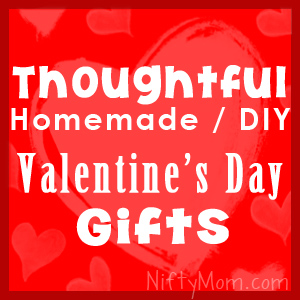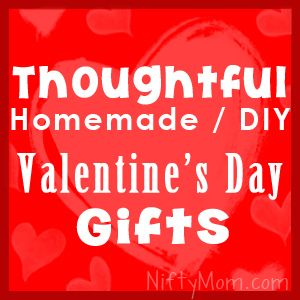 My favorite gifts aren't the ones that cost the most or are the biggest. They are always they ones that have the most thought behind them. It could be something as little as a picture in a frame or a fitting greeting card. I also love making homemade gifts for loved ones. If you are stilling trying to decide what to get your loved one, or if you want to add a personal gift made with love, here are my favorite from me and other awesome bloggers.
52 Things I Love About You – Deck of Cards or Album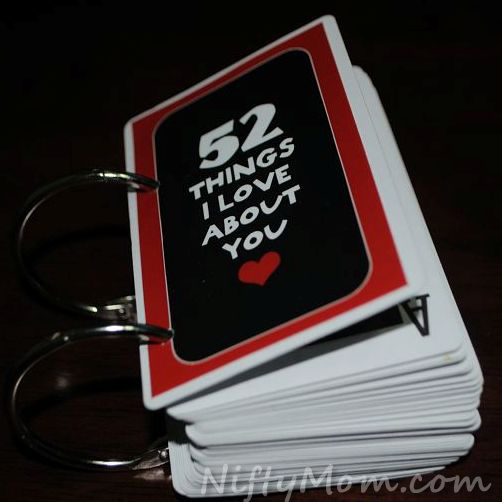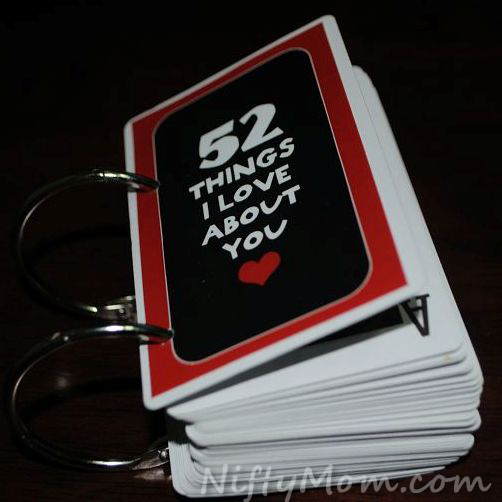 A few years ago I made my husband this '52 Things I Love About You' Deck of Cards. He truly loved it. You can get the template I used from Peppermint Creative for FREE. For each card, there is a reason why I love my husband. You can also do just a little book or put all the reasons on pieces of paper in a nice jar. See more tips and a list of over 100 'Things I Love About You' ideas from me and my readers.