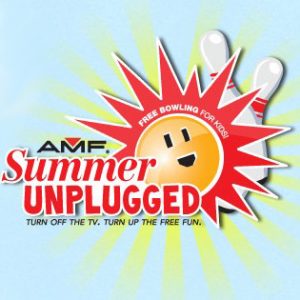 AMF has a great free bowling program for kids all summer long. After you sign up, every week you receive two free bowling passes for each day per each child.
They also have a Summer 17 Plus Pass that can be purchased for$27.95 which allows adults (with children signed up for the free bowling) to get two free games each day as well. It is for up to 4 adults 17 and older.
*Shoe rental not included
St. Louis Readers – Local bowling alleys are AMF Dick Weber Lanes in Florissant, AMF Strike N Spare Lanes in St. Louis, and AMF Bowland Lanes in Granite City.
**Another free bowling program for kids is Kids Bowl Free.