My kids are always wanting to cut, paint, glue, or just scribble on a piece of paper. Crafts are always a favorite activity and I often try to come up with different activities based on what they find appealing at the moment. Most recently it has been fish. We decided over the weekend to make our own little 3D fish scene using paper plates.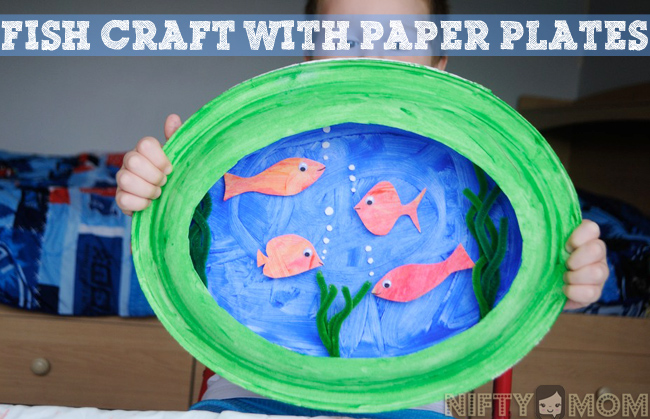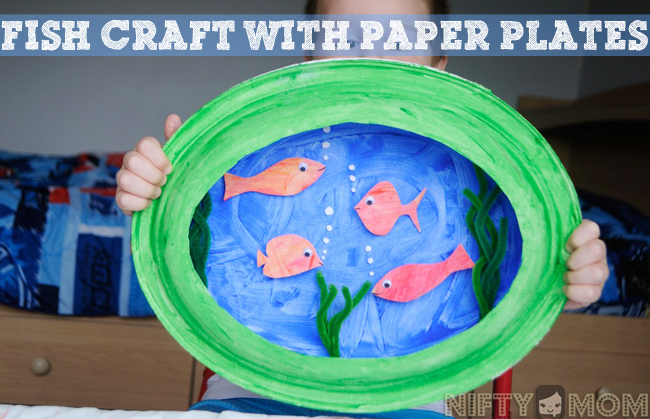 Supplies Needed:
2 Paper Plates

Scissors
Paints
Paint Brushes (or fingers work well too)
Glue
Green Pipe Cleaners
White paper or foam sheet or small pom-poms
Googly eyes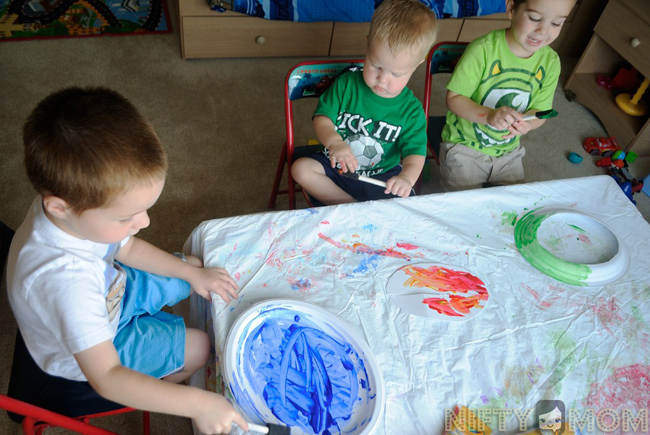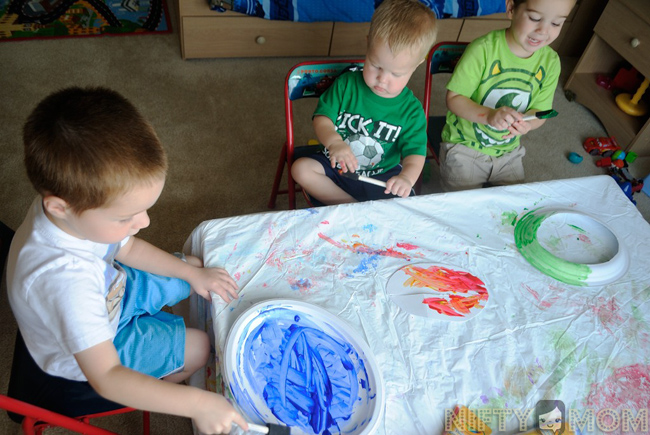 I had heavy-duty Chinet oval plates on hand, but circle regular ones work fine too. Cut the middle, flat area out of one plate. I used the cutout to make our fish. It worked out perfectly, allowing each of my sons to have their own piece to paint.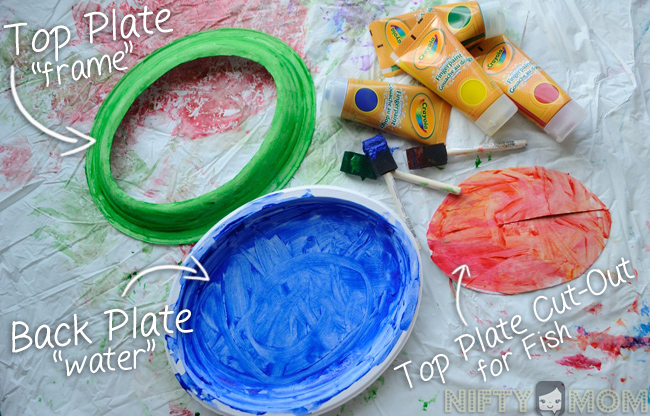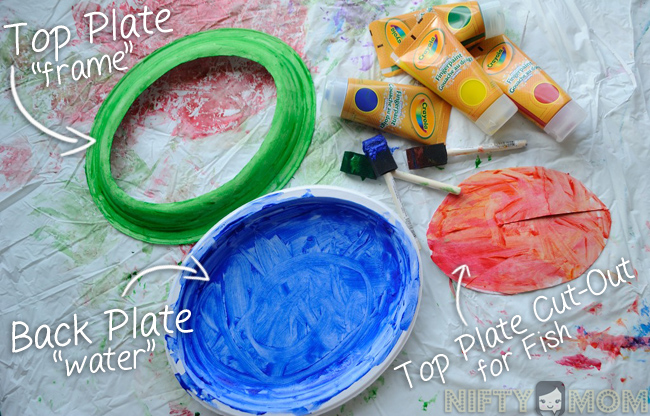 Paint the inside of the whole plate blue for the water (the edge will be clued to the other one, so it doesn't have to be painted); the back of the cut one any color for the frame; and the cutout piece colors for the fish (we used red and yellow).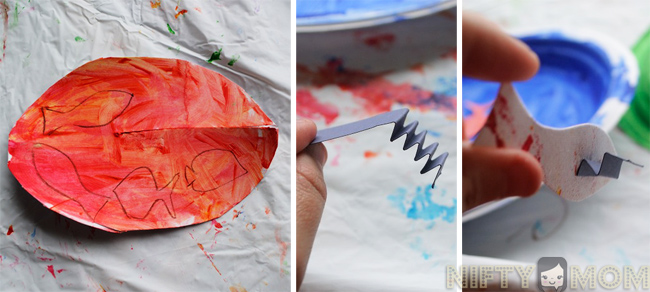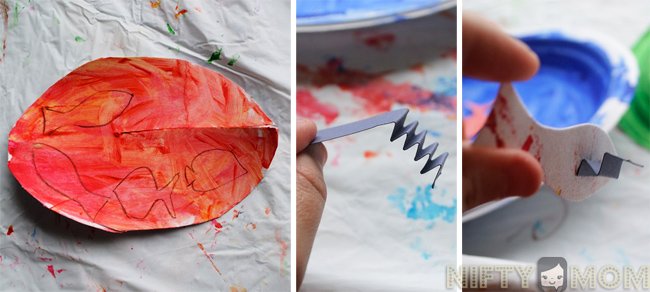 Cut out a few fish shapes. To make the fish pop out, cut a thin strip of construction paper and fold it to make a zigzag. I found the best size for each piece for our fish was with three folds. Attach with glue.
After that, we had to add googly eyes to the fish, because everything is better with googly eyes.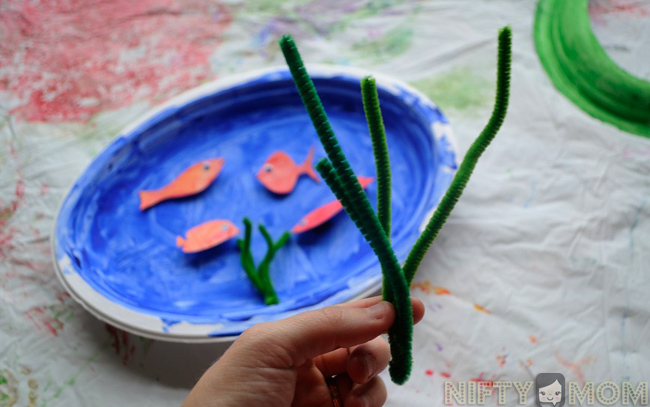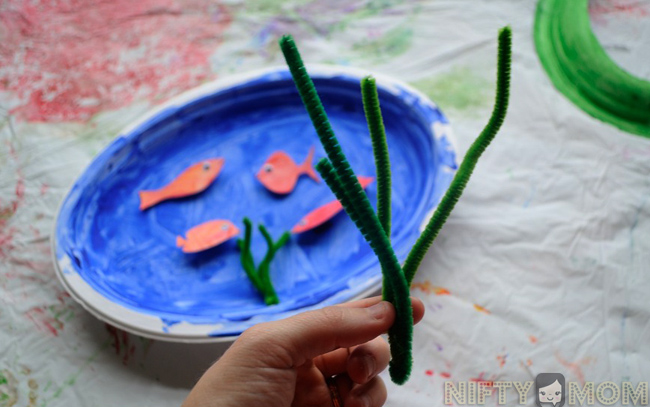 For added decoration, fold a few green pipe-cleaners in half and quarters creating seaweed.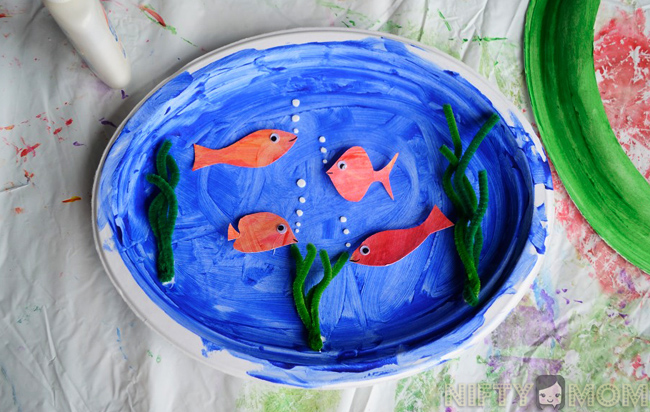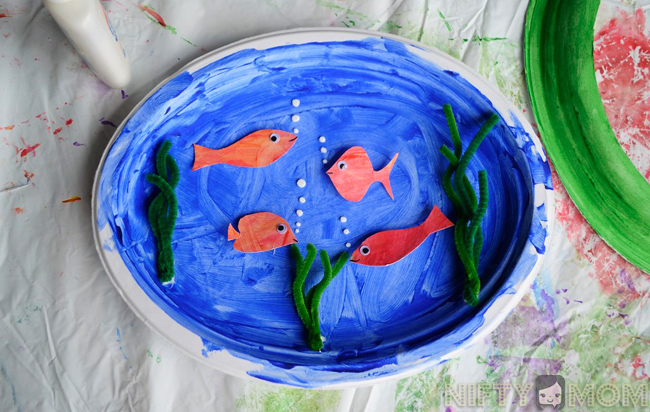 If you'd like to add bubbles, small pom-poms would work great. I didn't have enough for all the fish, so I cut small circles out of a foam sheet.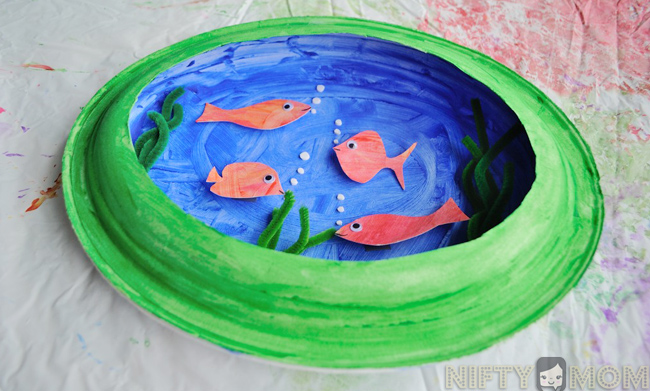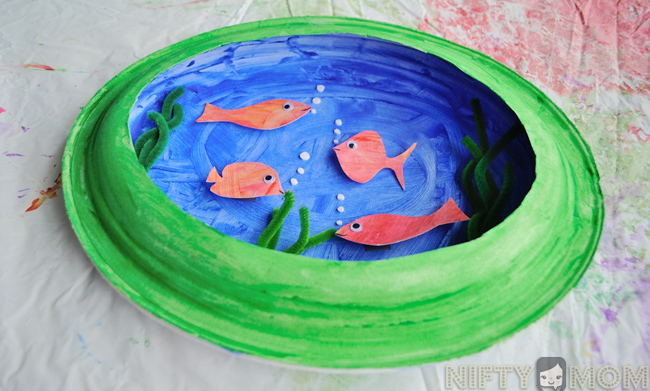 Attach the top plates by applying a strip of glue around the flat outer part of the background plate. Place the flat part of the frame plate on top, holding for a moment to bond together. After it's dry, add it to your art wall or let your kids give their fish tank to someone as a gift.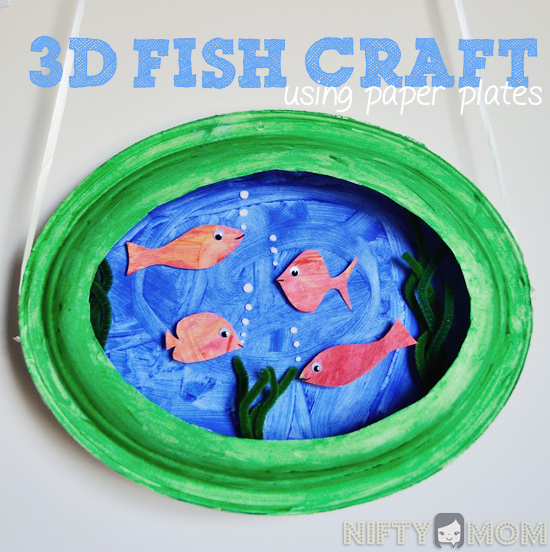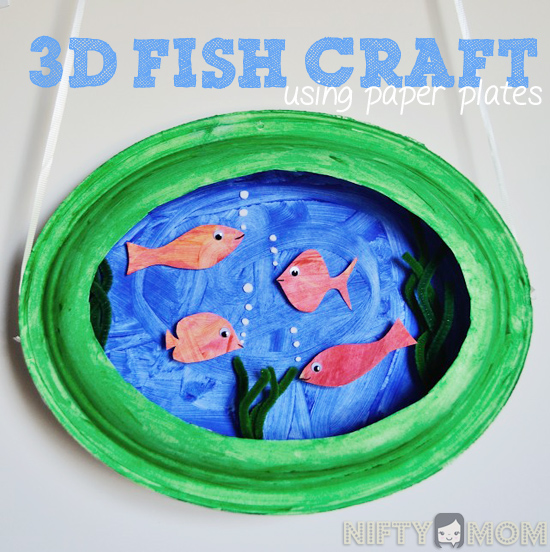 If you are looking for other paper plate crafts, check out our Paper Plate Handprint Sun.