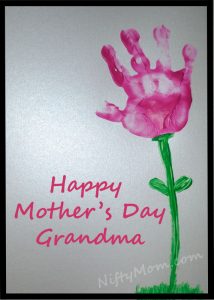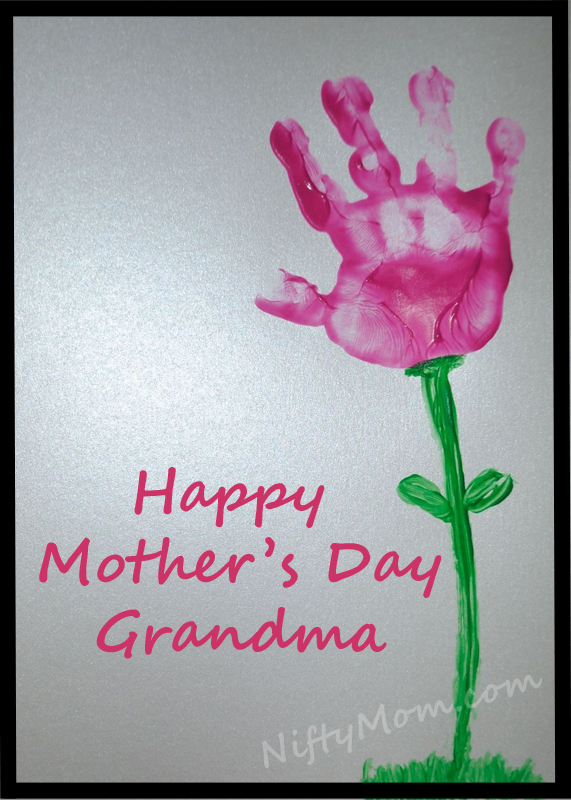 If you are looking for something cute to do with your toddlers or kids for Mother's Day, this is easy and there are so many things you can do with it! Use pink or red finger paint for the 'flower' and paint a stem/grass (this was the best I got out from my 22 month old). I always use card stock instead of copy paper, because it is thicker and shouldn't warp from the paint.
Here are some different ideas you can do for gifts for Moms, Grandmas, etc.:
Make a card with the flower on the cover
Attach a picture of your little one next to the flower and frame it
Do some 'flowers' on wrapping paper for the present or on a gift bag
Nifty Tip:
I always take a picture of the artwork and upload it on my computer. Then not only is it forever saved, but you can use it to print copies, make photo gifts (mug, shirt, mouse pad, etc), or use it in a photo book.
***Click here for another finger paint gift I did with my son.

***Or you can make a Handprint Sun or Footprint Butterflies.
UPDATE: Check out the Handprint Tote Bags we made!