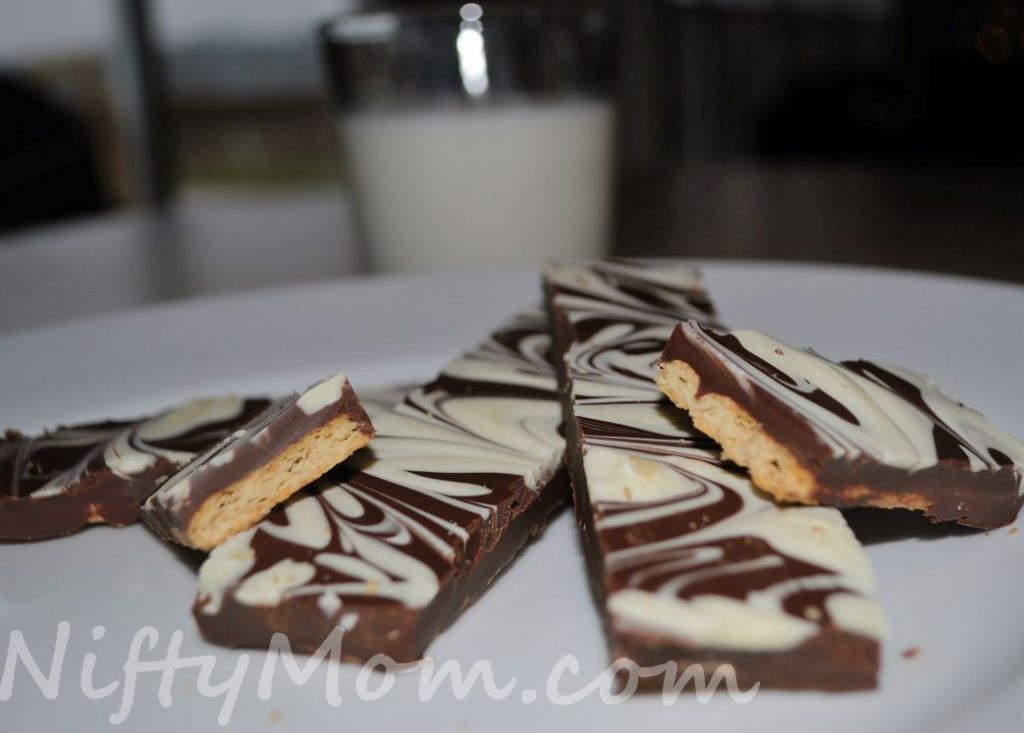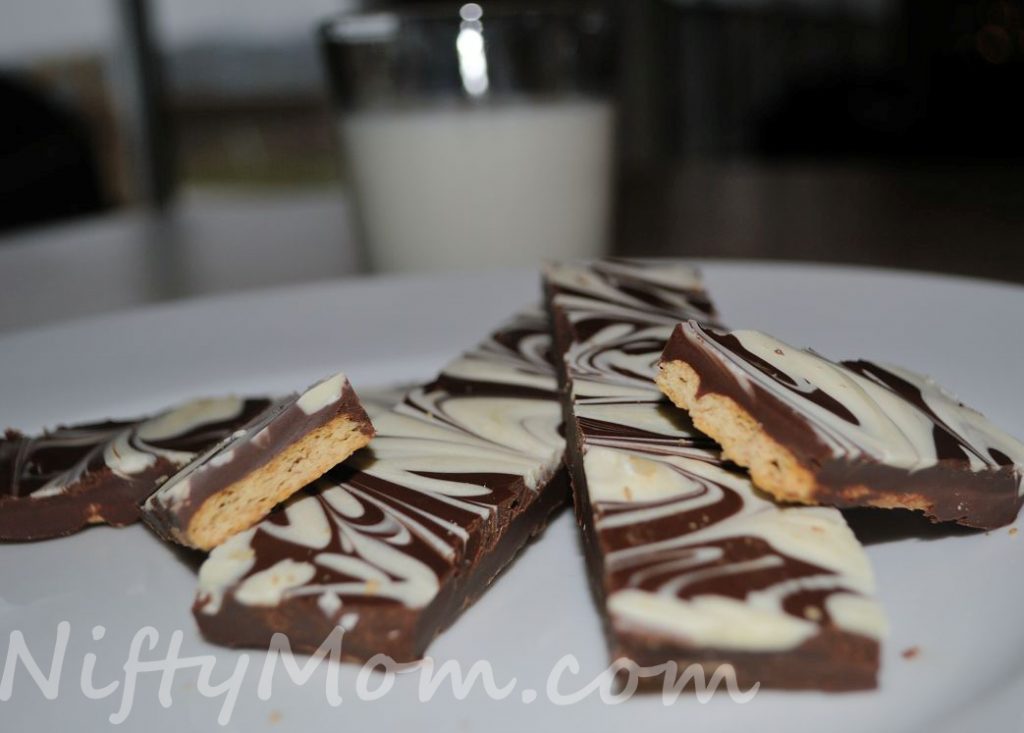 I received this recipe in an email from Kraft Foods and had to make them. These treats are easy to prepare and extremely yummy!
INGREDIENTS:
8 1/2 Graham Crackers
6 squares of Bakers Semisweet Chocolate
1/2 cup of Peanut Butter
3 squares of Bakers White Chocolate
Line a 9×13″ baking pan with foil. Break seven whole graham crackers in half, vertically and one cracker in half horizontally. Place them in the pan as shown in the picture.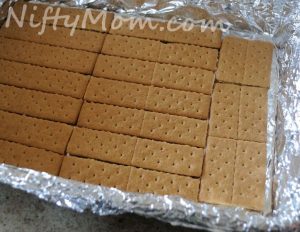 Microwave semisweet chocolate squares and peanut butter. I used a measuring cup so it would be easy to pour over the graham crackers. Microwave for about 2 minutes until completely mixed and melted, stirring every 30 seconds. Pour and spread over the graham crackers.
Microwave the 3 squares of white chocolate for about 1 minute, stirring after 30 seconds. Drop spoonfuls of white chocolate all over the chocolate mixture. Then use a butter knife and swirl around to create a marbled effect.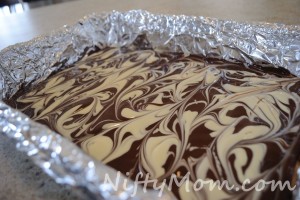 Place in the refrigerator for at least an hour or until firm. Lift foil out of pan. The best way to cut it into pieces is to flip the whole thing over on the foil. You will be able to see the graham crackers as you laid them out and just use a knife to cut through the chocolate. I stored mine in the refrigerator after they were cut so they didn't melt.
Enjoy!