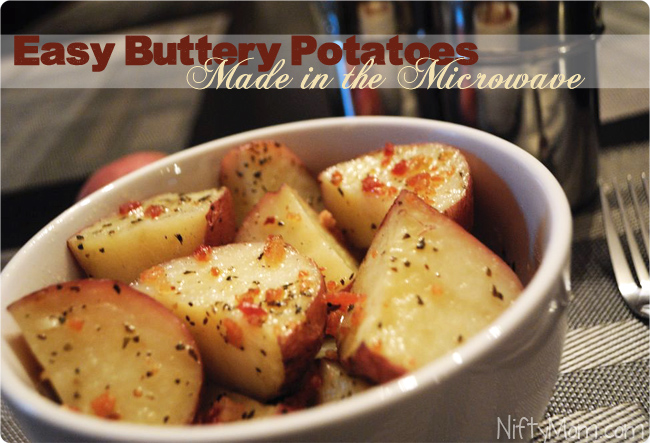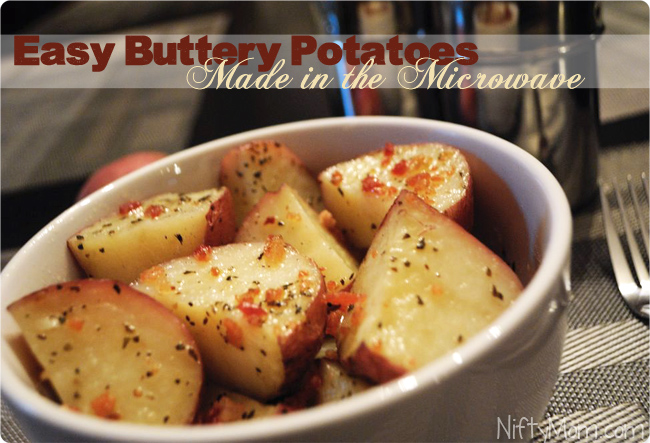 I enjoy preparing a homemade meal for my family as often as possible. It can be time consuming, but it's very rewarding to me. However, there are those days where nothing seems to go right, I lose track of time, or we are running errands all day. Then the next thing I know, dinner needs to get on the table. What can I do? What can I make? I am continuously trying to find ways and recipes to simply my kitchen to make things easier on me and is still healthier for my family.
Simplify Your Kitchen
In order to prepare for hectic days and quick meals, there are foods that I always keep stocked that I know can be cooked quick and create a variety of meals. Some of those items include chicken, dry pasta, canned tomato sauce, potatoes, and butter. This allows me to put together a quick homemade side dish, pasta, or chicken dinner when needed.
One reason I like to cook homemade meals is that I like having control over the ingredients and knowing exactly what is going into the meals. This is important to me with all the products on the market that are full of ingredients I can't even pronounce. I have three little boys to feed and I want to make sure  them to eat foods that will benefit. One product I love to use that is simplistic is Land O  Lakes® Butter with Canola Oil.  It only has three ingredients:  sweet cream, canola oil and salt. That means no artificial ingredients. Not only that, but it is spreadable right out of the refrigerator. That makes it great for baking (no need to soften because it already is), spread on bread or muffins, or use on top of pasta & other dishes.
Some of my favorite sides dishes involve potatoes and butter. I love making homemade mashed potatoes, fried potatoes, twice baked potatoes, and au gratin potatoes. However, I don't always have time to make any of those dishes for dinner or I simply want potatoes for lunch. When that happens, I make these potatoes in the microwave. Yes, you can get delicious buttery potatoes right from your microwave!
How to Make Potatoes in the Microwave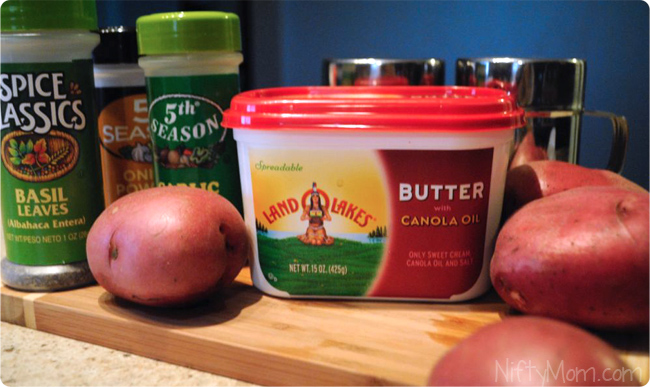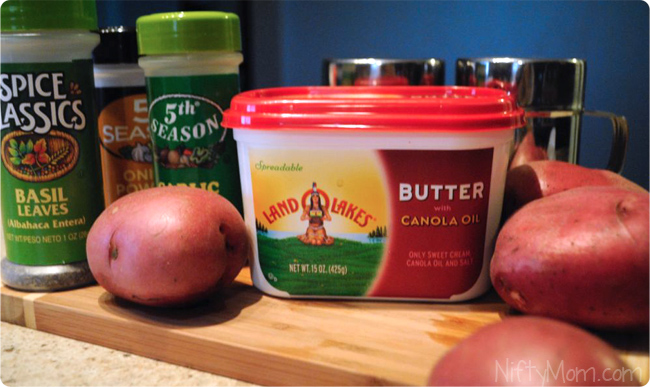 INGREDIENTS
4 Red Potatoes

4 Tablespoons Land O  Lakes® Butter with Canola Oil
1/4 Teaspoon Basil
1/8 Teaspoon Garlic Salt
1/8 Teaspoon Onion Powder
2 Tablespoons Bacon Bits (or crumbled bacon) (optional)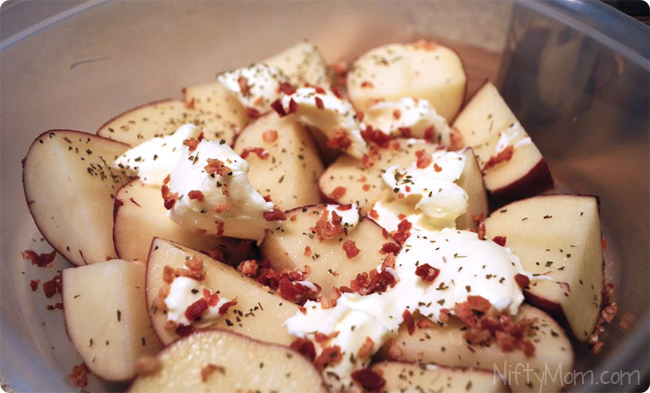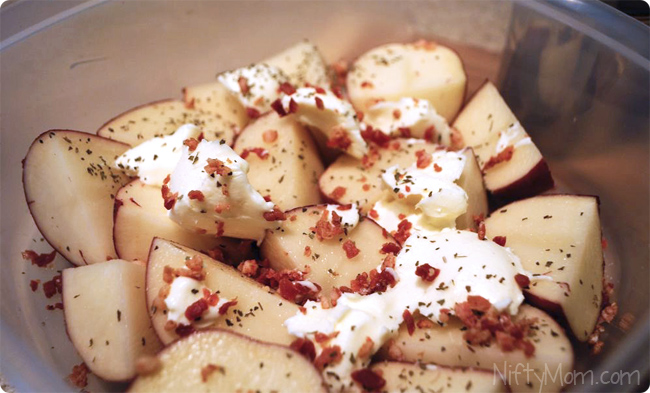 DIRECTIONS
Scrub, quarter, and placed potatoes in microwave-safe bowl. 

Put Land O  Lakes® Butter with Canola Oil in small spoonfuls over the potatoes.
Sprinkle the basil, onion powder, garlic salt, & bacon bits on top.
Cover and microwave for 10 minutes until tender. I like to shake bowl about halfway through to get the potatoes coated in more butter.
After you removed the potatoes, there will be melted butter at the bottom on the bowl. I like to pour a small amount over the potatoes right before serving.
Enjoy!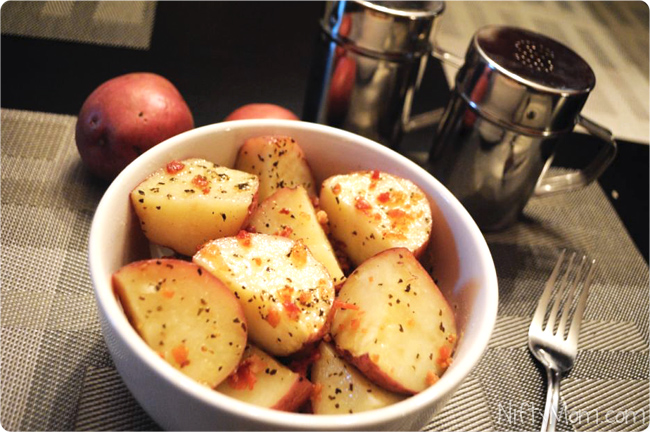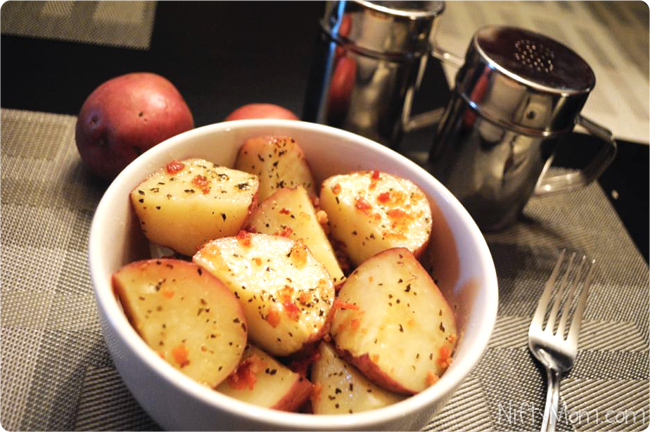 The author was compensated by Land O'Lakes for this post. All opinions are my own.