When I first moved out on my own, I struggled with cooking.  I had two main things that I could make that didn't involve a box of cereal or lunch meat. I've had my share of kitchen disasters and the one that stands out most was my first attempt at no bake cookies.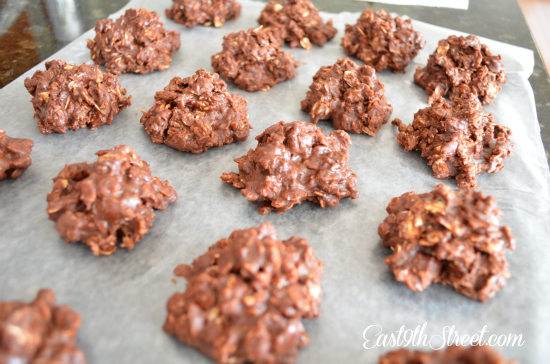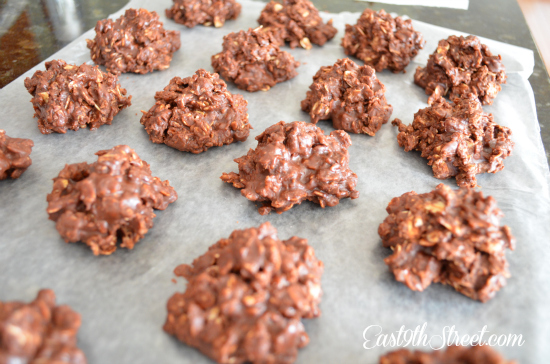 My mom used to make no bake cookies all the time. I remember it being very simple, no flour, no eggs, just cooking some ingredients on the stove and stirring in a few cups of oatmeal. Well, in my haste to make some no bake cookies for my office, I failed to recognize one crucial element. Letting the sugar, butter, cocoa concoction boil for at least one minute.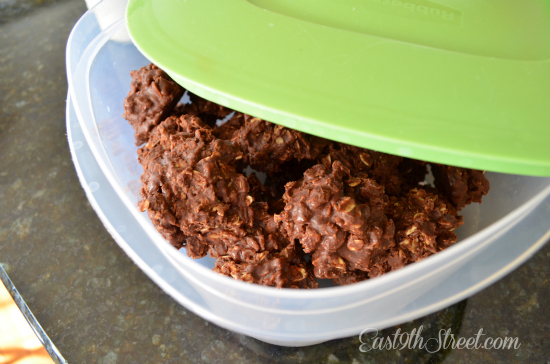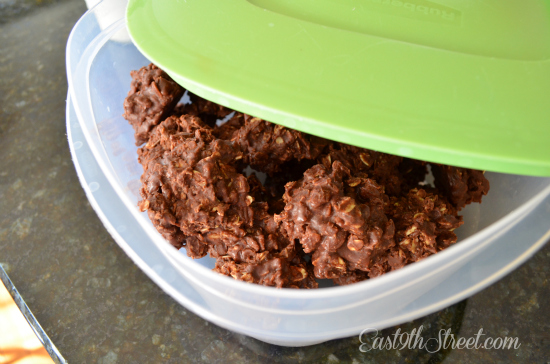 While my "cookies" tasted good, they resembled chocolate soup with chunks. Not the most appetizing thing. My co-workers didn't care, they all grabbed spoons and dug in.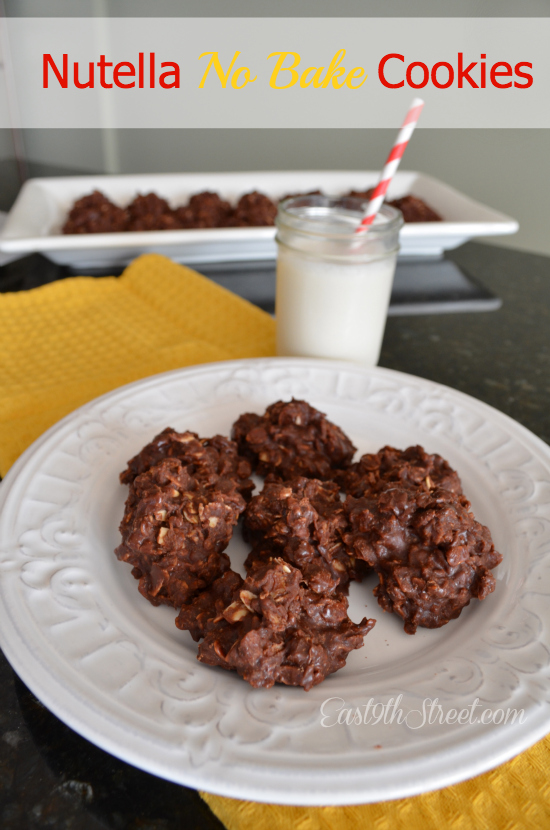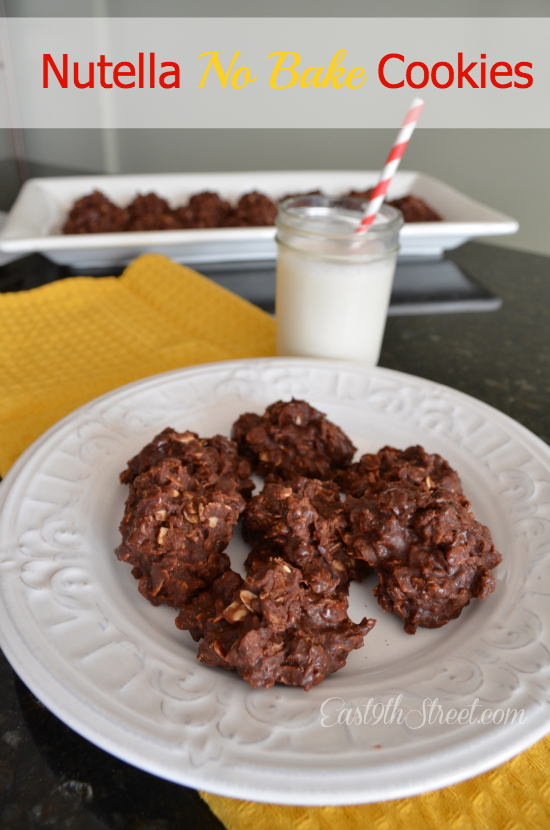 Now I may sound a little cocky but I think I'm the expert at making no bake cookies and have started experimenting a little. I've tried adding marshmallows (yum), popcorn (trust me, this works) and now Nutella.  Nutella no bake cookies have become a huge hit in my family and now when I take them to the office, they get eaten without spoons.

Nutella No Bake Cookies
Ingredients
2 cups sugar
½ cup butter
½ cup cocoa
½ cup skim milk
1 tsp vanilla
3 cups old-fashioned oatmeal
1 cup Nutella
Instructions
In a large bowl, mix together oatmeal & Nutella.
Heat sugar, butter, milk and cocoa in a large pot and heat to a boil. Boil for one minute (not 45 seconds, not 75 seconds, exactly one minute). Remove from heat and add vanilla.
Pour mixture over your oatmeal and mix well. Drop by spoonfuls on waxed paper. Store in an airtight container.
This amazing recipe is from Sarah, a wanna-be DIYer who lives in the Chicago area with her spunky 3-year old daughter and her two crazy canines. When she's not whipping up fantastic meals for her family, you can find her secretly listening to boy bands while planning her next vacation. Join her on her adventures at East9thStreet.com.