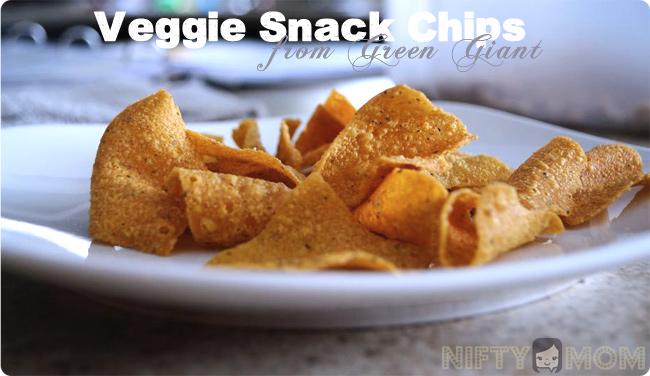 When you think of the brand Green Giant, what do you think of? The first thing that comes to my mind is vegetables and side dishes. But Green Giant has a very giant surprise. They have a new product that is unlike their other product lines. It is a delicious healthy snack made with vegetables but you won't find in the vegetable or frozen food aisles. They have introduced the new Veggie Snack Chips.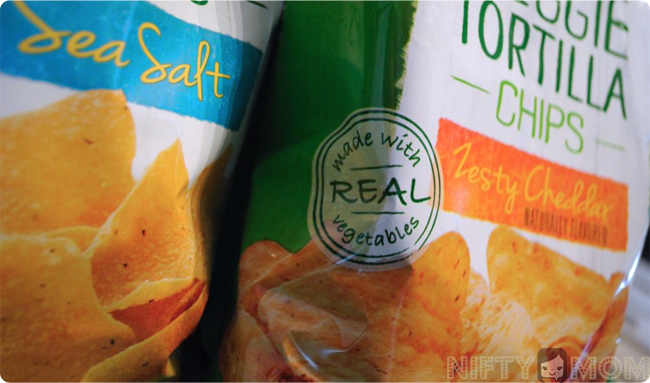 The Veggie Snack Chips come in two varieties. It was hard to pick, but my favorite was Multigrain Sweet Potato Chips – Sea Salt Flavor. They are made with real sweet potatoes and with 14 grams of whole grain. I love that they contains 40 percent less fat than regular potato chips. I am a huge fan of sea salt flavored chips, but at first, I wasn't sure I was going to like the Sweet Potato Chips, because sweet potatoes aren't my favorite. But I was pleasantly surprised. Each chip is full of flavor and the texture of the thin chip is perfect. I was comfortable giving a few to my one year old, and he had a cute smile and giggle after his first bite. I would have given him more, but I almost ate the whole bag at that point. They are THAT good.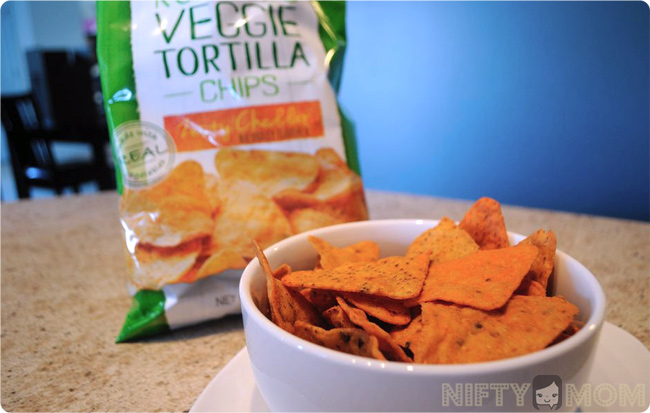 The other available variety is Roasted Veggie Tortilla Chips – Zesty Cheddar Flavor. These tasty chips have 17 grams of whole grain per serving (48g are recommended daily), and are naturally flavored. The zesty-ness of the chips are remarkable. If I was eating these chips (and the other ones) not knowing what they are or made of, I would never guess they are made of veggies. Since my sons are always asking for chips, I now have less guilt when giving them some, thanks to the Veggie Snack Chips.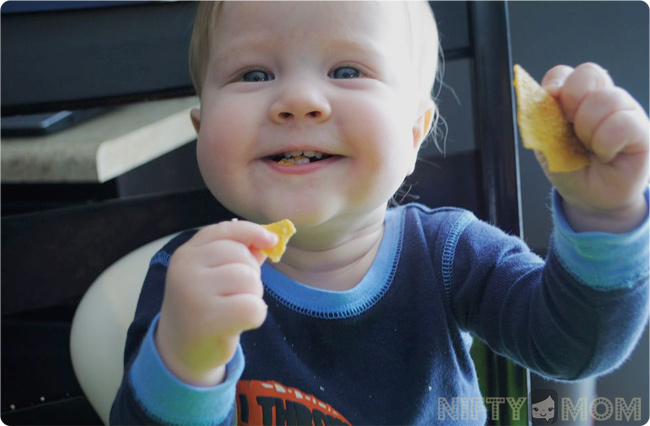 If you want to try the new Veggie Snack Chips, make sure to print this $0.85 off coupon here. I can't wait to get a few more bags to keep stashed in the pantry for a little snack.
Since revealing their giant surprise, Green Giant is celebrating surprise talents. You can share a talent on Green Giant's Facebook page and view more on their YouTube channel. And I will leave you with some of the surprise talents Green Giant has discovered.

Thank you to The Green Giant™ for being a sponsor. Show the Giant your surprise talent at www.facebook.com/greengiant