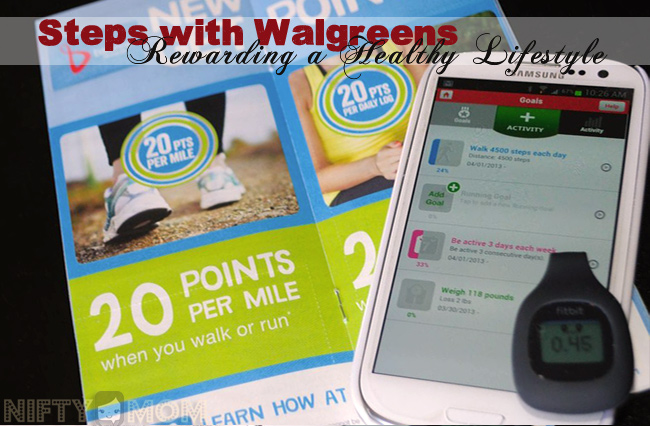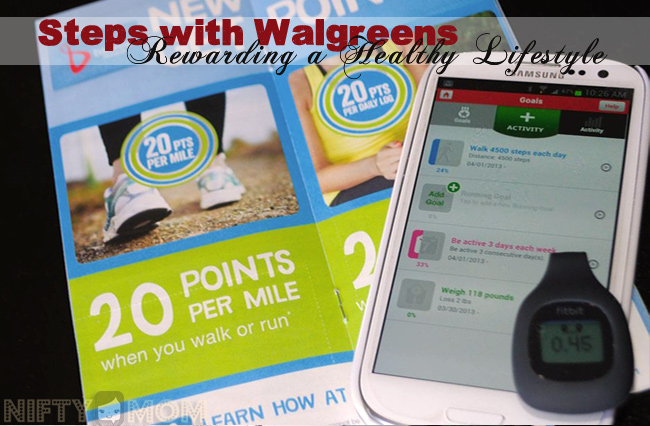 My youngest son just turned one in January. After having three children extremely close together, for the first time in years I have finally felt a surge of motivation. I am ready to get in shape again and my interest in health and fitness products and programs has spiked. My 'go-to' retailer to purchase wellness products has always been Walgreens. Not only do they have a large select of products, they also have a Balance Rewards Program to maximize savings. I have been a member of the program since they started it and have been able to redeem rewards points numerous times and currently have over $5 worth of points in my account.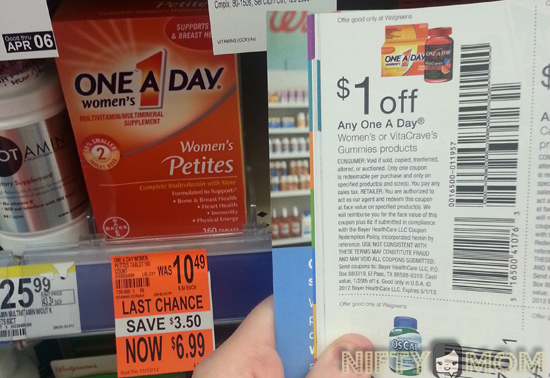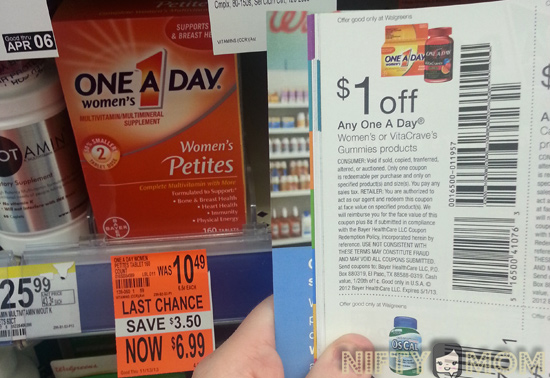 One of the things I have been doing daily to be healthier is take multivitamins. I was actually excited when noticed I was at the end of bottle of multivitamins, because that means I have been successful in taking them daily! Yesterday I headed to Walgreens to get a new bottle, because I knew that one of their offers this week for Balance Rewards members are Buy 1 Get 1 50% Off Select Vitamins. After looking around, I find a coupon booklet in the aisle with a $1 off coupon for One A Day Vitamins and a bottle of vitamins on clearance. I was happy with my $4.50 savings, even though I didn't get the Buy 1 Get 1 50% deal.
Steps with Balance Rewards at Walgreens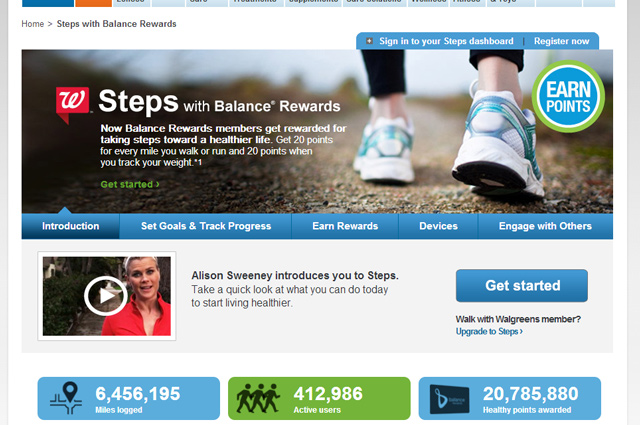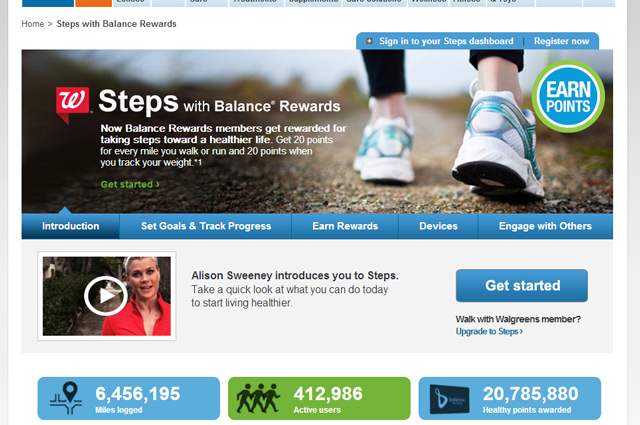 After I got home, I noticed the cashier was generous to put a April Savings Booklet into my bag. In the booklet was information about their new Steps with Balance Rewards program. I logged into the site to learn more and within minutes had an account.
On the site, I can set fitness goals, my target weight, log how many miles I have walked or ran for the day, and track my progress. There are numerous activities that allow me to earn Balance Rewards points such as:
250 points for setting my first goal

250 points for linking a device
20 points for every mile walked or ran
20 points a day for logging your weight
20 points a day for logging activities
How to Link a Fitbit to Steps with Walgreens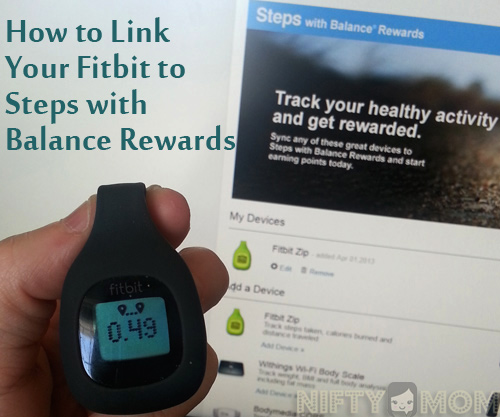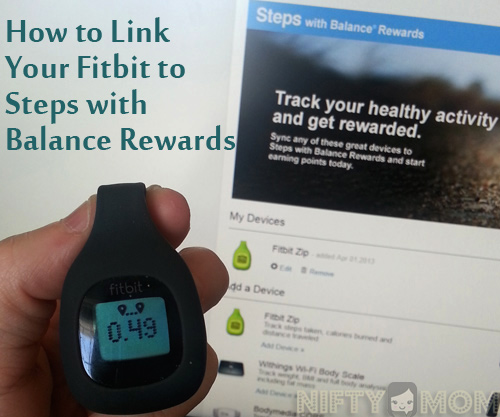 I recently purchases a Fitbit as a way to keep track of my steps and physical activity. It keeps me motivated because I actually see what I have walked or how many calories I have burnt. It's amazing to see how much I walk even on days that I don't leave the house!
I couldn't wait to link my Fitbit up to my Steps account. Doing so allows to me to instantly earn the points for miles walked/ran without having to log-in and manually enter the miles each day. It can't get much easier than that!
Linking a Fitbit to the Steps with Balance Rewards account is simple and only takes a few steps.
Click on 'Devices' on your Steps Dashboard

Choice with Fitbit you have. I have a Fitbit Zip.
Give Walgreens permission to your Fitbit account. This is needed to pull your step count throughout the day without you having to manually enter it.
Make sure your device syncs with your Fitbit account daily. When synced, the data is passed to Steps with Balance Rewards. It may take up to an hour to show in your Steps account.
Every night, an automated process will add your Balance Points to your account for the previous day's activities.
I have been checking throughout the day and all the activity has successfully passed through. The Steps program is also part of the Walgreens App so tracking my progress is easy and convenient.I still can't believe how how easy it is. I am now earning reward points for doing everyday activities around the house and taking my kids for a walk. That is rewarding in itself!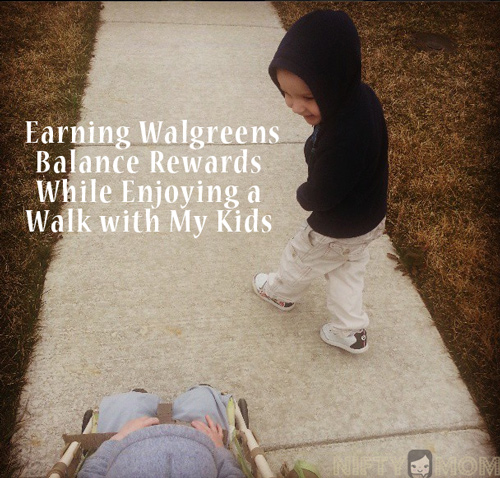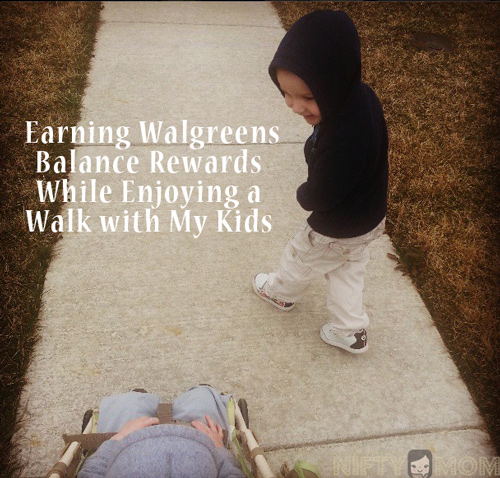 Now as I watch the points add up, I am trying to decide on a goal and what I want to reward myself with my #BalanceRewards points I earn. Maybe I'll save them up for some pampering products from the beauty section. For now, I will reward myself with a short break and check out some fun ideas on AisleShare.
You can see my whole shopping trip and complete steps on signing up for Steps program in my Google+ album. For the latest Walgreens and Balance Rewards updates be sure to follow @Walgeens on Twitter and become a fan on Facebook.
"I am a member of the Collective Bias®  Social Fabric® Community.  This shop has been compensated as part of a social shopper insights study for Collective Bias®  and Walgreens #cbias #SocialFabric All opinions expressed are 100% my own."