"I wrote this post to help promote Mom Central's #BingIt Twitter Party. I received a promotional item as a thank you for my time. All opinions expressed are my own, plus I love Twitter parties."
I know I am not the only one who is always running around trying to do it all. My mind is always racing with thoughts of what the kids need, what my husband needs, what the house needs, etc. I do my best to find things to make our lives run smoothly and make my daily tasks easier and quicker. Today, @Bing is chatting about how they make Moms' lives a little easier.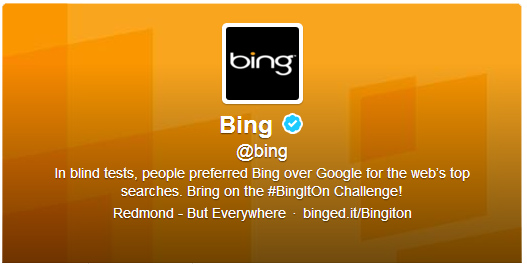 Date: Today – Friday, May 10th, 2013
Time: 3:00 – 4:00PM EST
Hashtag: #BingIt

Moderator: @MomCentral

Assistant Moderators: @MomCentralChat
Brand: @Bing & @HWTM_Jenn
Prizes: 6 party participants will win a $50 gift code.
Questions: Contact Nikki at nstaib@momcentral.com
TweetGrid: http://bit.ly/11QNBgT

Pre-tweet to Win! 
Anyone who tweets either of the below statements from now until the #BingIt Twitter Party will be eligible to win one of two $50 gift codes!
Tweet this to share information about the #BingIt Twitter Party!
Tweet this to share information about the Bing It On Challenge!
I'll be there chatting about my busy life and such. Stop by, chat, tweet me, and hopefully you will win a prize! For more information and giveaway rules, visit Mom Central.
I hope to 'see' you there today!