I received YouCopia's BakeStack as part of an Outburst Media campaign. All opinions expressed are 100% my own.
Baking and organizing are two of my favorite things. However, I have never found a good way to organize all my baking tools and accessories. That is, until recently when I was introduced to the company YouCopia. Their products make organizing in the kitchen easily manageable.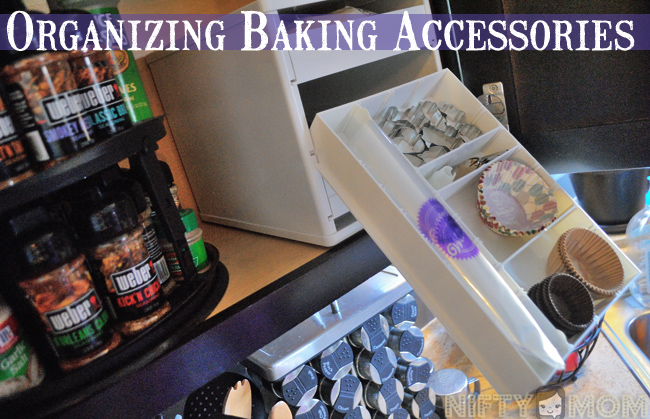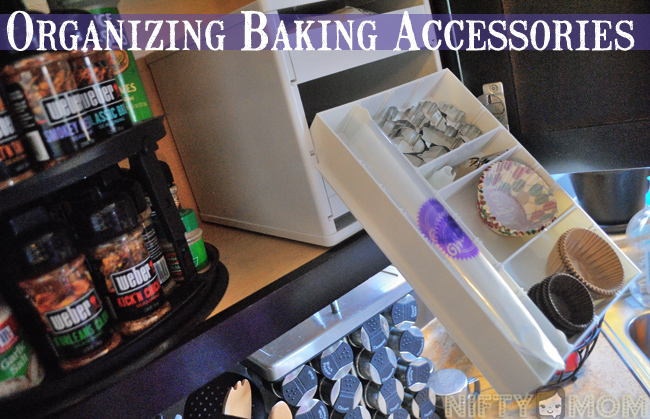 A few years ago, I discovered my passion for decorating cakes and cupcakes. I started buying icing color, decorating tips, and other supplies. After each use, I would throw them in a drawer, on a shelf, in the pantry, or any other convenient place in my kitchen. I never thought that I would gather a collection of accessories that would be scattered all over. It became slightly out of control.
Do I put everything in a box in the pantry? Do I empty out one of the small 'junk' drawers and make it a baking drawer? How am I going to keep all these things straight?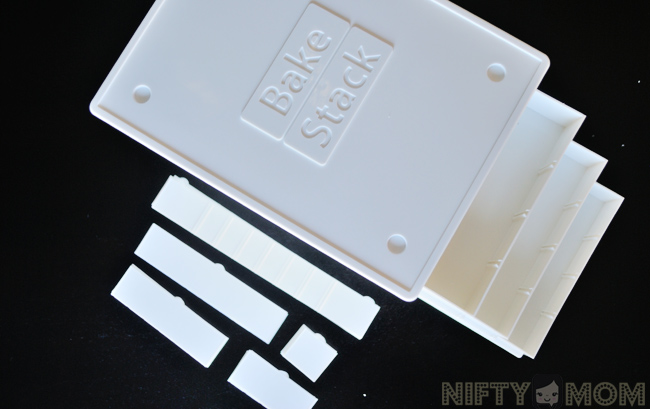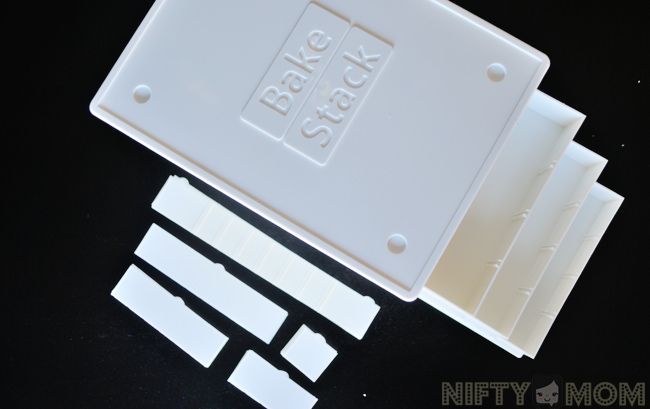 That's where YouCopia comes in to save me. They have a line of products that help organize and simplify different kitchen items such as coffee pods and spices. Then they created the BakeStack, designed to organize baking tools and accessories. It comes with three drawers, 18 dividers in five sizes, and 18 blank removable stickers for labeling.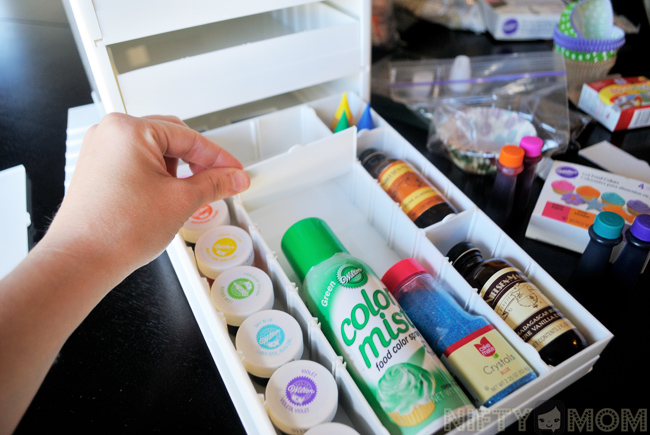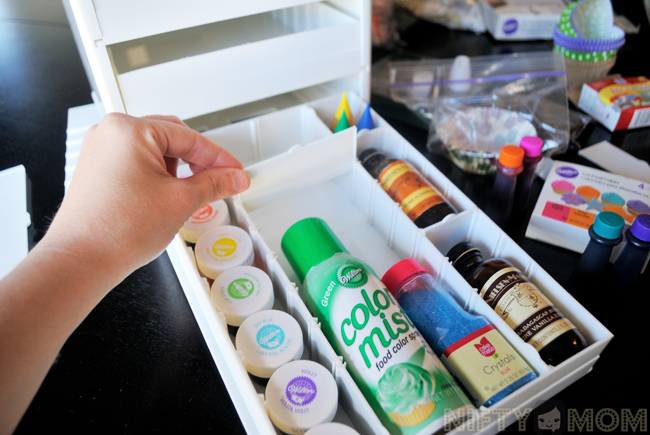 Since each drawer can be customized, it was easy to fit various accessories into the BakeStack. I started with my food and icing colors on the bottom. The middle drawer I sectioned off for my decorating tips, mini cookie cutters and various-sized cupcake liners. In the top drawer I had my larger decorating pieces and candy melts. The dividers were easy to place into the designated slots and can be re-arranged at anytime.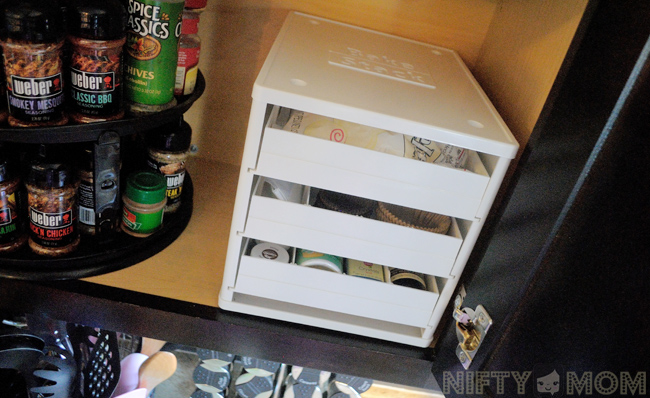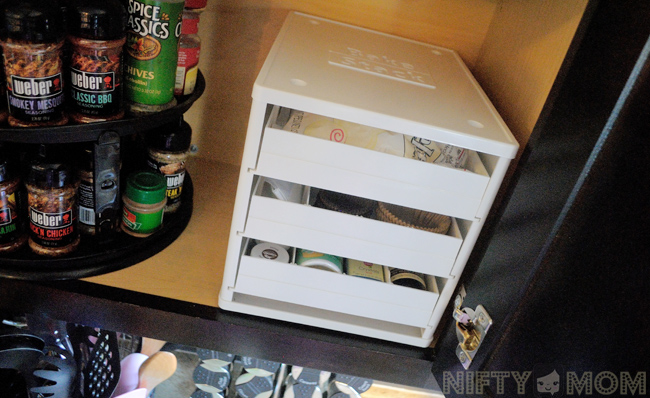 I made a spot for the BakeStack in my cabinet next to one of my spice racks. It fits perfectly and if I get another one, I can stack it right on top. The bottom has four no-skid feet, allowing for no movement when in place.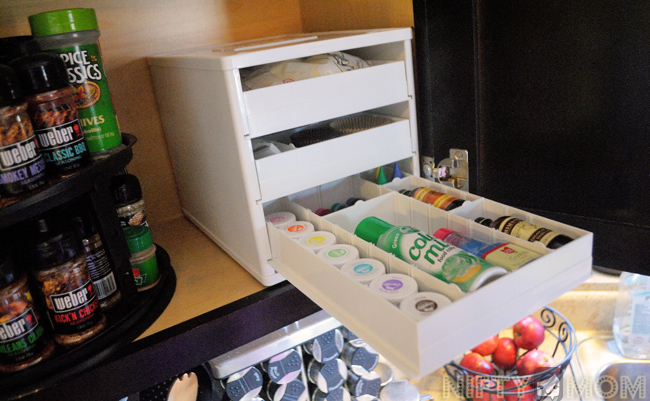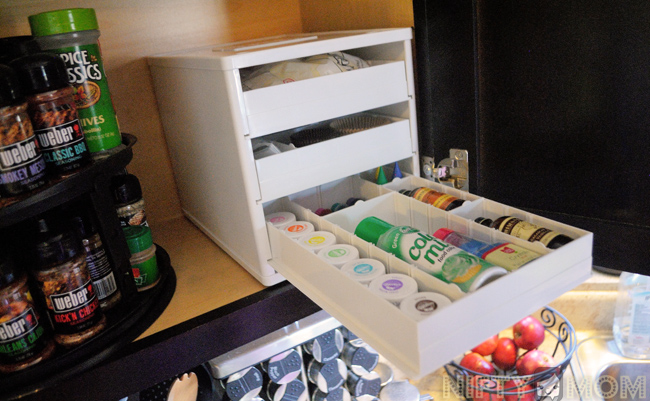 I am fairly short and have a hard time reaching items out of my upper kitchen cabinets. Since the BakeStack has drawers, initially that seems like an issue being placed in an area above my eye level.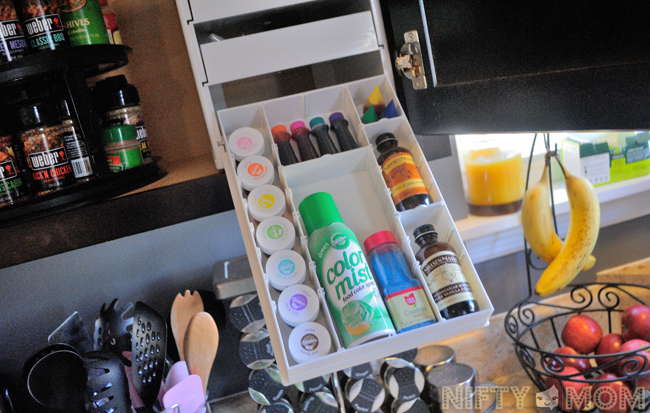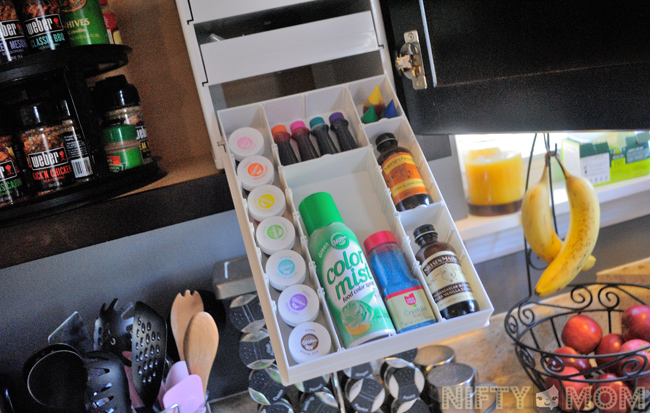 However, when the drawers are pulled all the way out, they  extend down at an angle to a resting position for easy access. The abstracts my bottom drawers are fairly heavy. Even with the drawer extended out and down, the BakeStack, as a whole, didn't budge. If you want to see the BakeStack in action, view this video.
I am beyond thrilled that all my baking accessories are finally together and organized. It actually makes me want to get more items just to re-configure the drawers and add to my collection. I have also decided that another BakeStack would work perfectly for some of my crafting and/or office supplies. Plus, now I want to try their SpiceStack and CoffeeStack to get the same level of organization throughout my cabinets.
The BakeStack and other YouCopia products can be found online on Amazon.com or you can find a local retailer near you. For the latest updates, follow @YouCopiaInc on Twitter and become a fan on Facebook.
How do you organize your baking tools and accessories?