This #GreatStarts tips post is sponsored by Kellogg's. All opinions are my own.
Some mornings, mainly on the weekends, I simply need a little more sleep. In an effort to sleep in occasionally, I put together breakfast the night before. Leaving portioned foods out for the kids to prepare is an easy, quick start breakfast that encourages independence.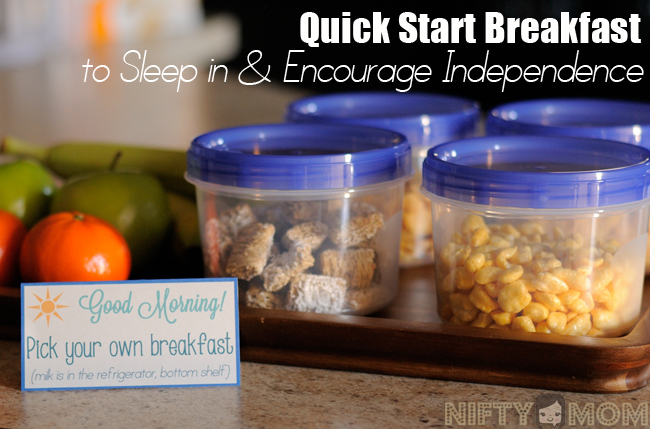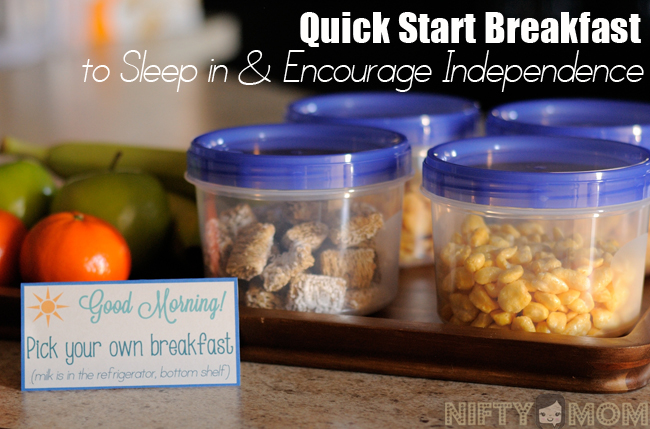 Not too long ago, my husband and I would get up pretty early on the weekends to make a huge breakfast. When the boys would get up, they would help mix the eggs and other ingredients, depending on what we were making. They loved getting involved and it was a great time for the whole family.
However, there were those weekends when we wanted to sleep in a little. Was it really necessary for us to always get up way before the kids to enjoy a good breakfast? Would the kids be upset without it? What can we do to get an little extra sleep on the weekends?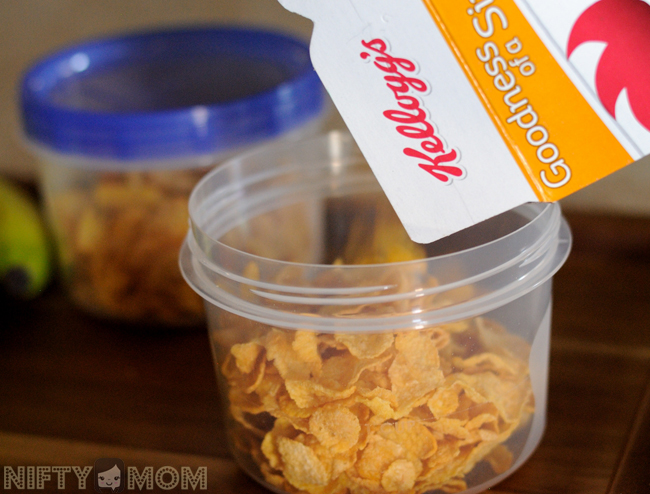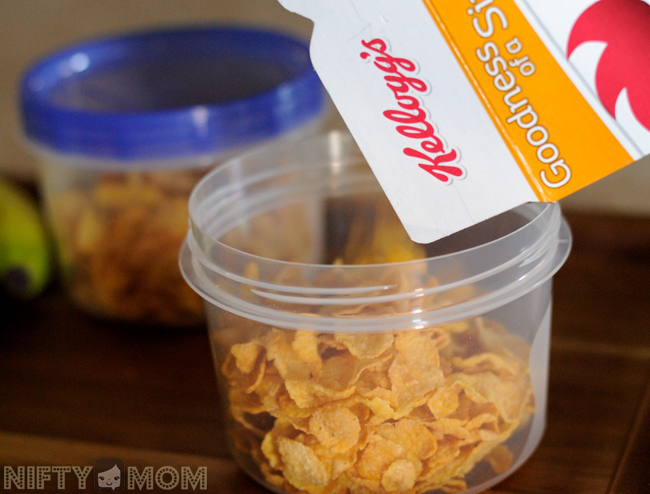 I begin to think of ways to prepare breakfast the night before. Something that would be ready to make in the morning or ready to eat when we wake up. Then I thought, why not have something the kids can prepare. Being just two, three, and four years old, there aren't too many options. But I knew if I can make it work, they would love it. They want to do everything themselves these days, so this would make them feel extremely independent.
Cereal is a popular breakfast in our house. We typically have no less than 6 boxes in our pantry at all times. The boys love having an option and picking out their own. Why not prepare it so they can make it themselves?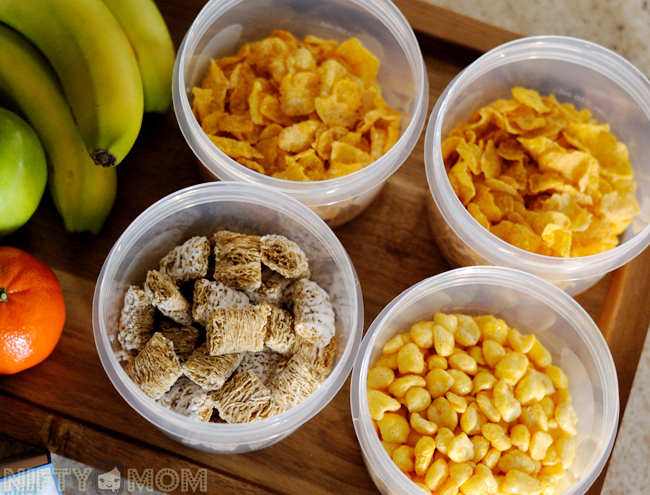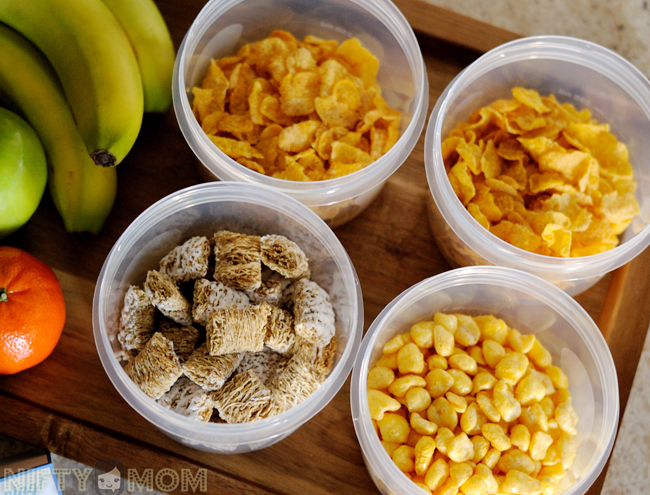 The night before, I portion out a variety of cereals in seal-able containers. With the cereal, I add some fruit and place it on a tray on the end of the kitchen island. This way it is easier for the boys to reach. Next, I portioned out milk for the cereal in three seal-able cups and placed them with their filled drinking cups on the bottom shelf in the refrigerator.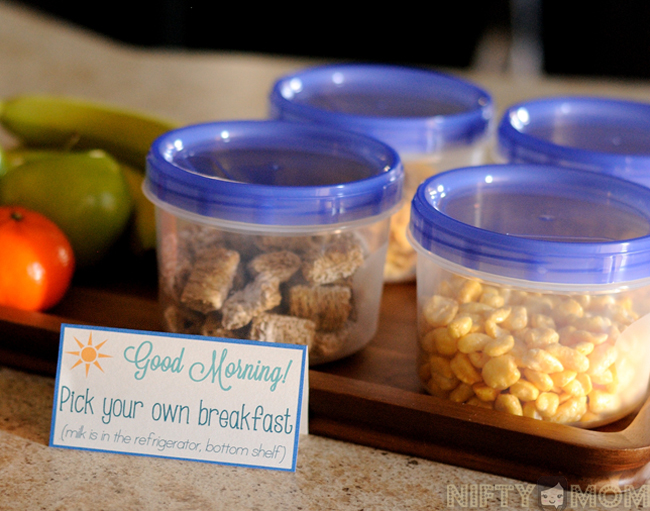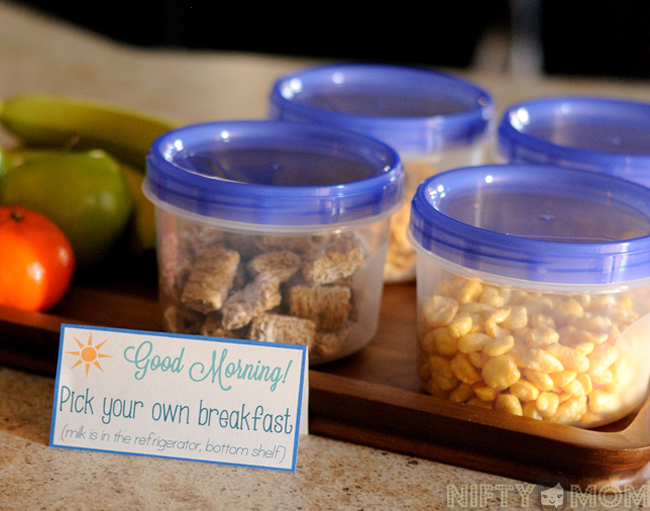 Now on the weekend, we can sleep in until the boys wake up, and have their breakfast ready to go. The big time bonus: they get the independence they strive by having a selection to pick from and making it themselves. Of course, we will be right there if they need assistance, but they do whatever it takes to do it all themselves. That is definitely a great start to a great day.


For more daily tips visit Kelloggs.com/GreatStartsTips and check back here through the next month for more of my tips.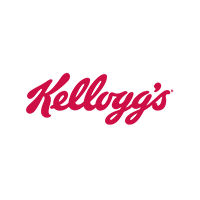 Kellogg's® believes that From Great Starts Come Great Things®. So we're helping Moms start every day with a tip from the top athletes of Team Kellogg's™ and Team USA dietitians. The thirty days leading up to the Sochi 2014 Olympic Winter Games will each feature fun pieces of advice to help families fuel just like the athletes of Team Kellogg's. To see all 30 tips, visit Kelloggs.com/GreatStartsTips.
Compensation was provided by Kellogg's via Glam Media. The opinions expressed herein are those of the author and are not indicative of the opinions or positions of Kellogg's.